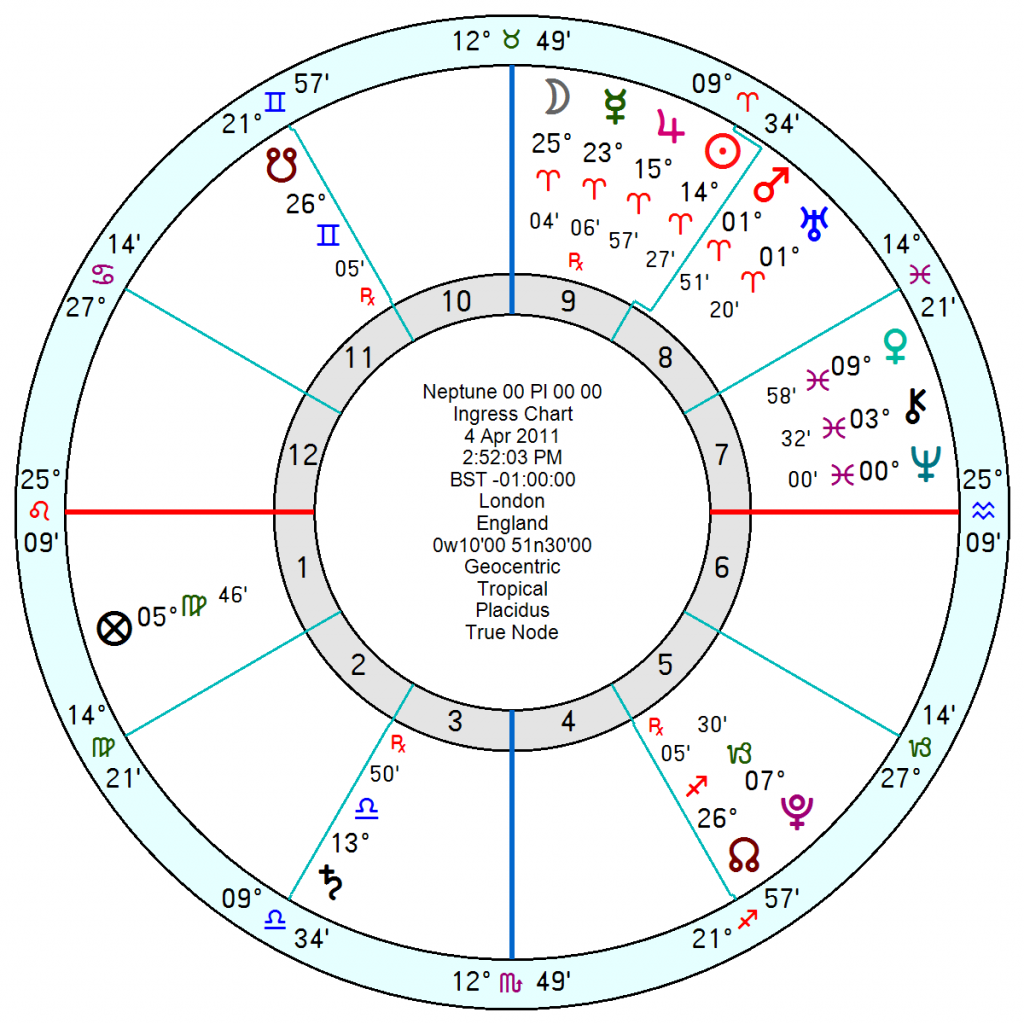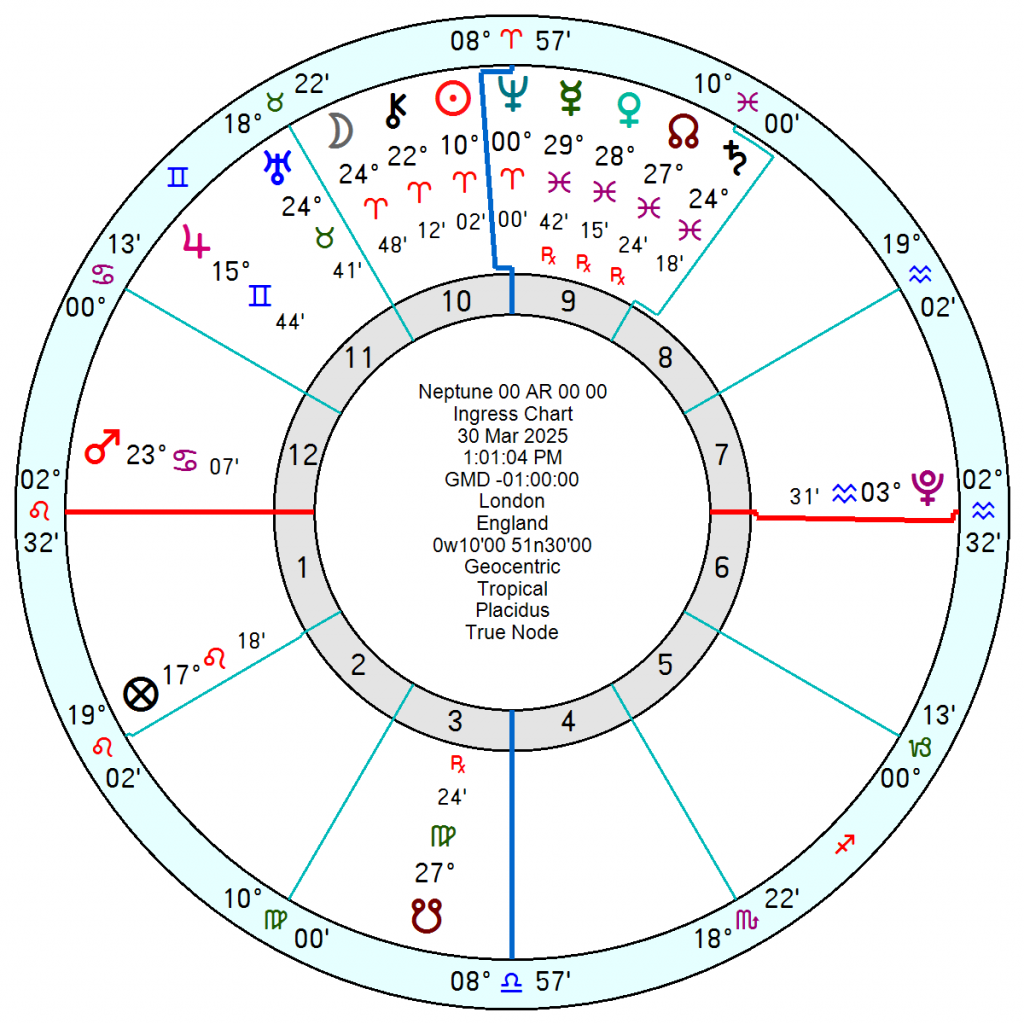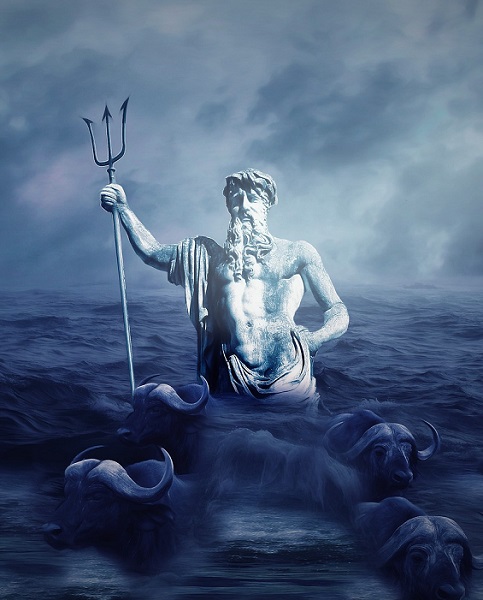 Neptune in Pisces (2011 – 2025) = barbarity. Neptune in Aries (2025 – 2038) = increase in individual rights and advances for the disenfranchised (with the caveat that it also coincided with deadly famines.) That's a sweeping generalization but from past experience contains a nugget of truth.
The chilling savagery of ISIL -'hysterical death cult' – was a feature of early Neptune in Pisces with Putin's mad brutality stamping its dying days.
The previous Neptune in Pisces from 1848 (along with a triple conjunction) oversaw the Taiping rebellion which ranks as one of the bloodiest wars in human history, with estimates of war dead ranging from 20 to 70 million.
The Crimean War of Russia versus France, UK, Ottoman Empire which was described as having a "great confusion of purpose" and a war noted for its incompetent international butchery, including the Charge of the Light Brigade.
Other Neptune in Pisces, occurring roughly every 165 years, saw two great famines in France. One of largest naval battles in history in China. The Sack of Rome – end of Italian renaissance. Henry V111 breaks with Rome.
Previous Neptune in Aries –
1861 – 1874: The American Civil War, which arose over the status of slavery, which was later abolished.
In Russia Alexander 11 signed the Emancipation Act liberating serfs in 1861.
The Bahai faith was founded, as was the forerunner to the Salvation Army and the Geneva Convention established the Red Cross.
'Neptune in Aries may be about individuals submitting themselves to a bigger cause than themselves. It does seem to coincide, in the Western world at least with an increase in individual rights and was one of advancements for formally disenfranchised people.'
The first UK trade union was legalised in 1872 and in the U.S. the "Knights of Labor" was set up. The U.K. Education Act of 1870 bringing in elementary schooling for all children and legislation on child labour. The USA gave voting rights to all ethnicities. The UK Married Women's Property Act allowed married women to retain their earnings and inherit.
Famines in Finland, Sweden and India – of greater magnitude than usual.
1697 – 1710: Famines of greater magnitude than usual in Estonia, Sweden and Finland, the last wiping out almost a third of the population. Two million die of famine in India; 250,000 die in East Prussia and 600,000 in France.
1533 to 1547: Henry VIII is excommunicated by Pope Clement VII and the split from Rome establishes the Anglican Church.
1206 to 1219: The English Barons force King John to sign the Magna Carta, in an attempt to curb the power of the monarch.
See previous post on Neptune in Aries November 27 2021.