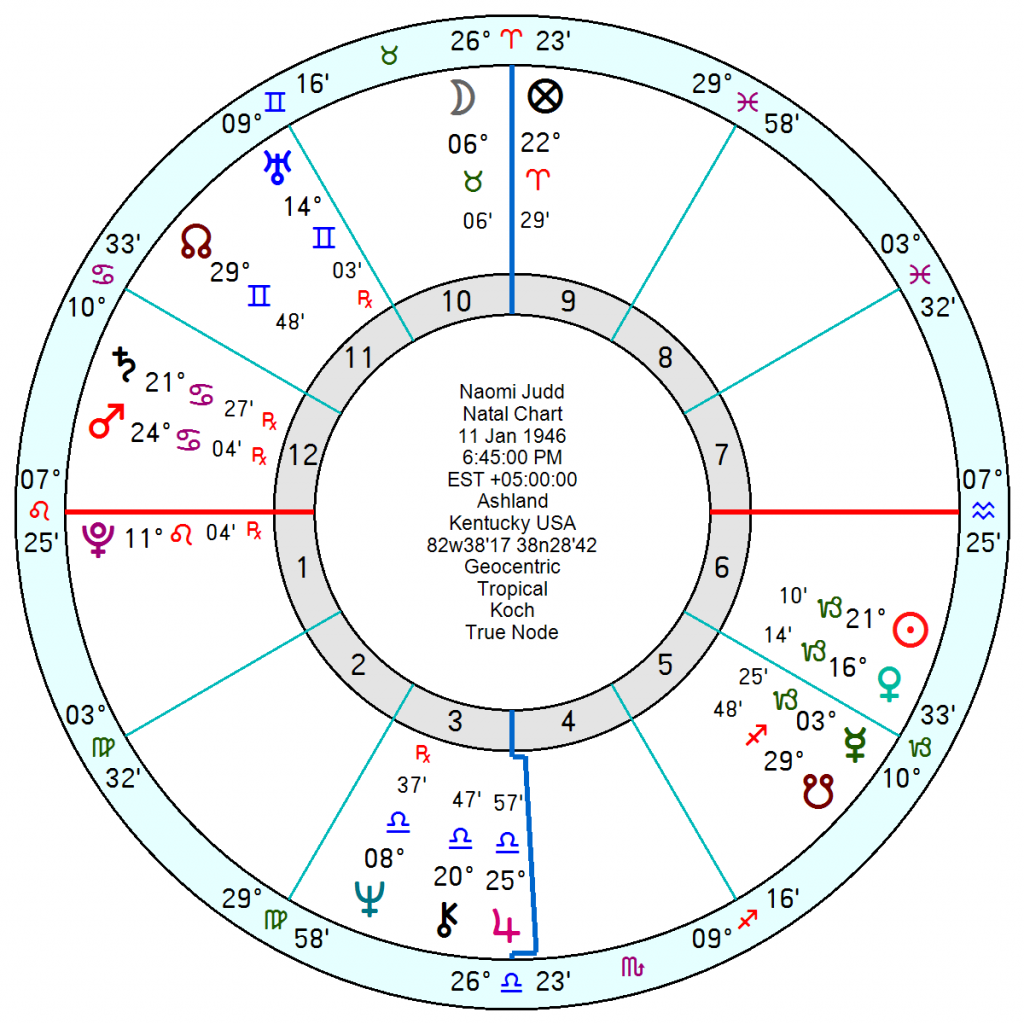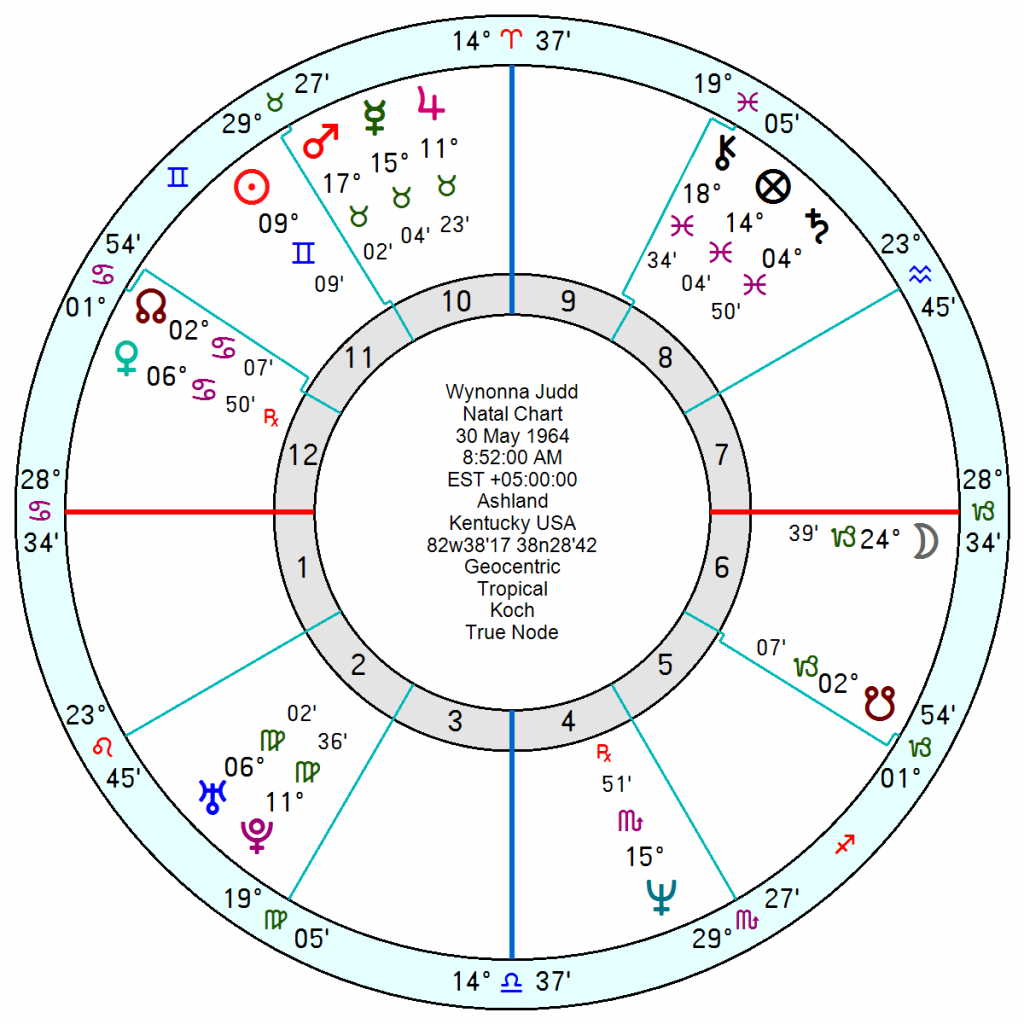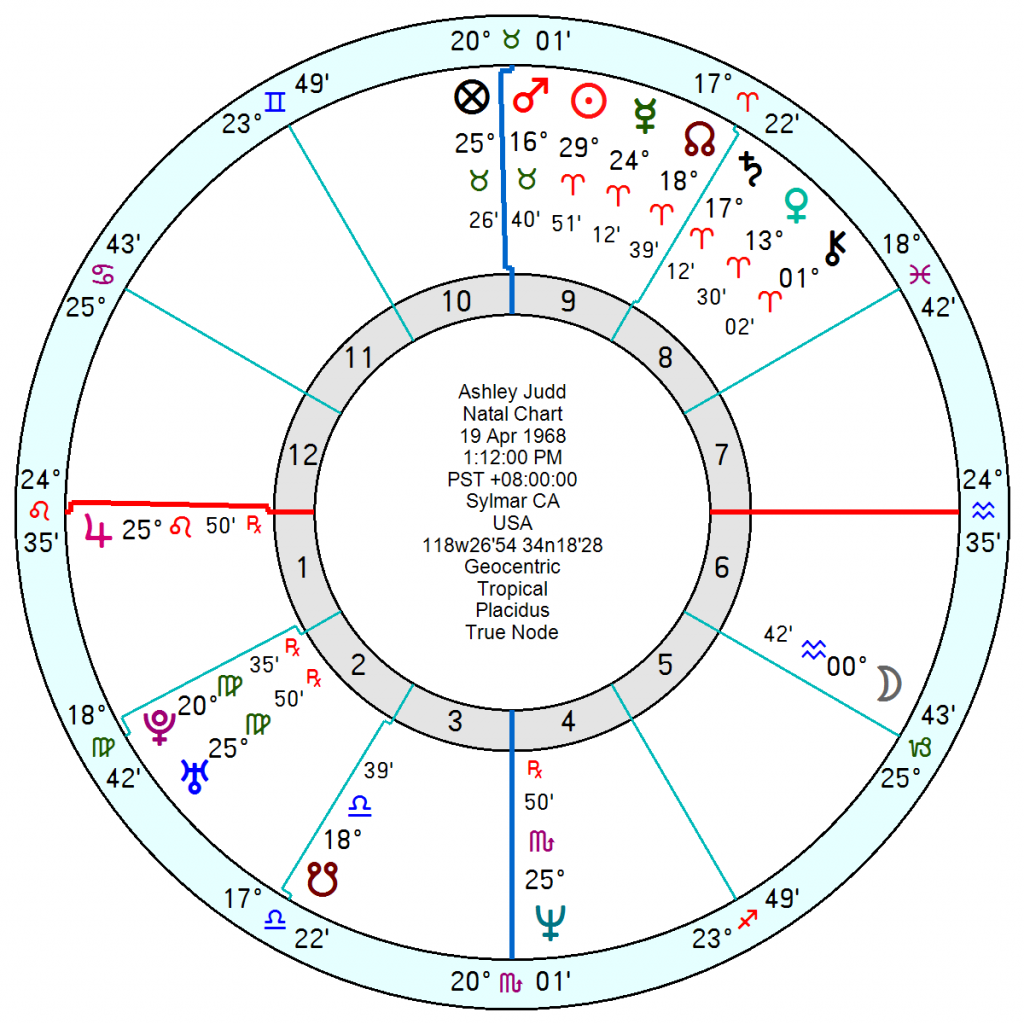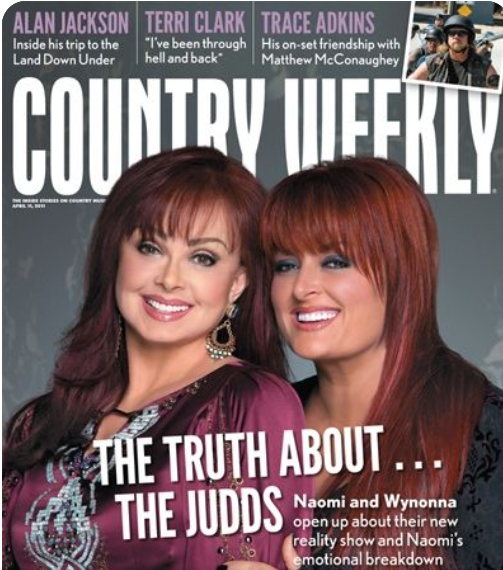 Naomi Judd, the country singer, half of a successful duo with her daughter Wynonna, and mother also of actress and #MeToo activist Ashley Judd, has died. The family story is a  smorgasbord of talent, triumph, sexual abuse, broken relationships, drugs and mental illness. Naomi herself underwent years of psychiatric hospital treatments,   pharmaceutical drug poisoning, and overcame 'incurable' Hepatitis C at one point.
Naomi was born 11 January 1946 6.45pm Ashland, Kentucky, had a traumatic childhood with little emotional support, was abused by a relative, lost a young sibling, got pregnant at 17 with Wynonna and abandoned by the father. By 21 she had two children, had been beaten, raped and abandoned by her husband without financial support. She trained as a nurse before embarking on her singing career in the late 1970s with Wynonna. The Judds sold more than 20 million records and won six Grammys.
Wynonna Judd, 30 May 1964 8.52am Ashland, Kentucky, has a troubled relationship with food, describing herself as having a severe dependence; has been married three times. Her second husband was arrested for sexual assault of a child under the age of 13 and she filed for divorce five days later. Her third husband was involved in a serious road accident two months after their wedding, resulting in a leg being amputated. Her  daughter Grace was sentenced to 8 years in prison in 2018 for violating her probation period, having pleaded guilty to possession, manufacturing and distribution of methamphetamines.
Ashley Judd, 19 April 1968 1.12 pm Sylmar, California, attended 13 schools during a peripatetic childhood after her father left when she was four; and has described being raped three times in her life, once during a modelling stint in Japan on a school break when she was 15. She has had a reasonably successful film career and was a main speaker against Harvey Weinstein when the #MeToo movement got under way. In February 2021, while hiking in the jungle in the Democratic Republic of Congo, she shattered her leg and spent 55 hours journeying with the help of African porters to get to surgery in a hospital in South Africa.
Mother Naomi had a hard-working and ambitious 6th house Sun Venus in Capricorn opposition a truly difficult, accident-prone and unfair-treatment Mars Saturn in Cancer in her 12th square Jupiter on her IC. She also had a 10th house Taurus Moon – connecting her to the public via Taurus's singing abilities. But it was square Pluto on her Ascendant and inconjunct Neptune for an intense and complicated emotional life, adding to the stresses of Venus in hard aspect to a harsh Mars Saturn.
Wynonna has a friendly 11th house Gemini Sun (a common sign for popular singers) with a lucky, successful and enthusiastic Jupiter Mercury Mars in Taurus in her career 10th. Her Sun is on the focal point of a scattered Mutable T Square onto Saturn in her 8th opposition Uranus Pluto which isn't an easy house placing for this can-be-depressing and chaotic aspect. She'll wobble between low self-esteem from Saturn to turbulent, conflicting impulses from Uranus Pluto.
  Added on to which her Pluto trines her Mars, Mercury, Jupiter which is equal parts positive from high-octane determination and negative with acute frustrations. Her Neptune also opposes a showbizzy Neptune in the 4th attracting her to a glamour industry – though its house position hints at family confusion. Her Capricorn Moon trines Mars for a scratchy relationship with her mother.
Ashley has a far-travelled and communicative 9th house Aries Sun and Mercury on the focal point of a Yod to Neptune sextile Uranus (Pluto) – so she will wobble between over and under confidence. She has an ambitious Mars in Taurus conjunct her Midheaven from the 9th; and trine her Pluto Uranus and opposition her 4th house Neptune – so in this respect not unlike her sister.
Her Sun is trine a super-confident and enthusiastic Jupiter in Taurus on her Ascendant and square an Aquarius Moon. Plus a self-reliant Saturn, North Node, Venus in Aries. Although she is tied into her family background in a nebulous way through her Neptune she is resolutely independent and will become more so as she grows older.
What a family – the fates blessed them with creative gifts and good fortune – but at a considerable cost.