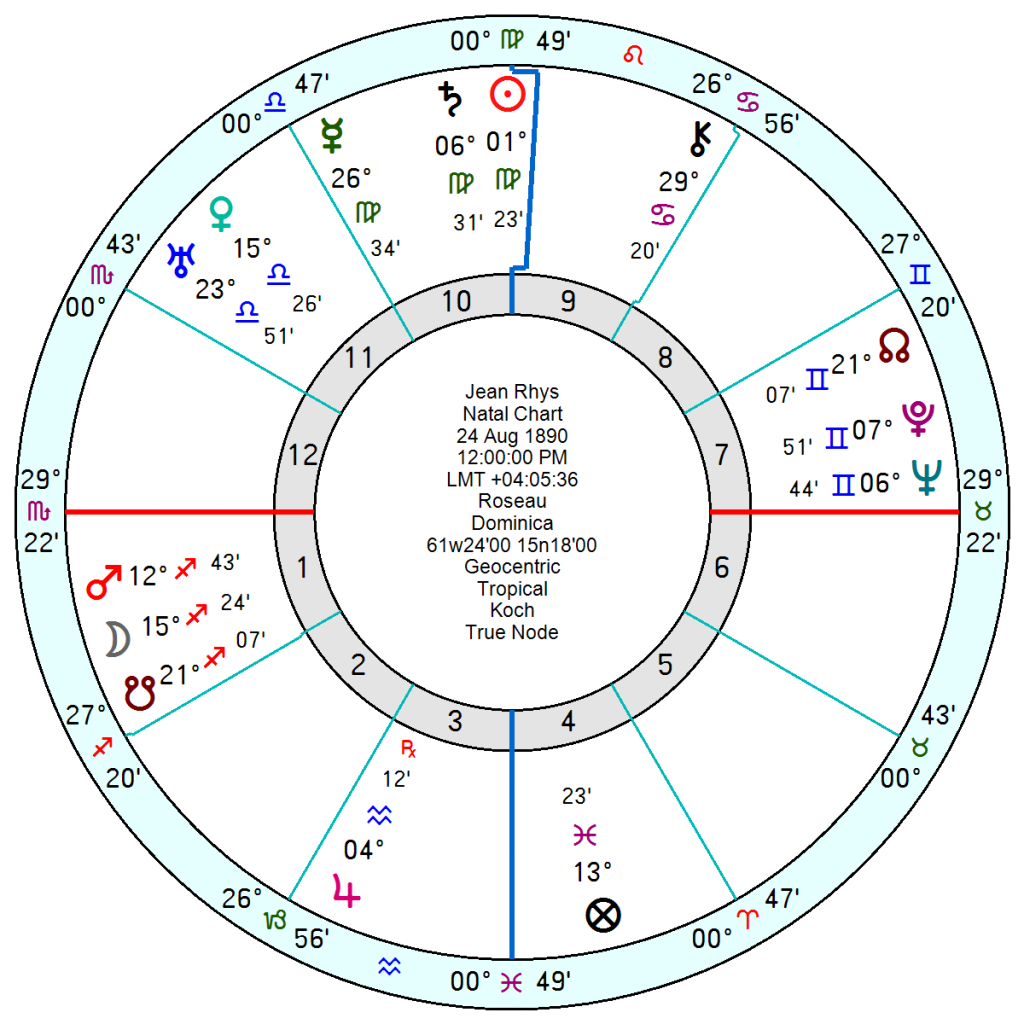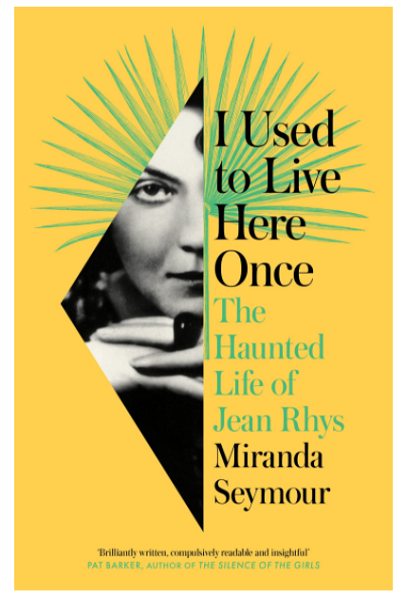 A haunted life of fear, betrayal, louche behaviour, imagined victimhood, callous insensitivity and heavy drinking was the backdrop to Jean Rhys's highly acclaimed novel Wide Sargasso Sea – a transplanted rendition of Bronte's 'mad wife in the attic' in Jane Eyre. Although started 30 years earlier, it was only published in her 70s when she was living in a Devon shack in poor health.
Her astrology gives a clue as to why this character struck a chord with her. She was born in Dominica on 24 August 1890, no birth time sadly, when there was a horrifically difficult Neptune Pluto in Gemini opposition Mars (Moon) in Sagittarius square Saturn and Sun in Virgo. Cruelty, acute frustration, ill-treatment, low self-esteem as well as unyielding determination and a hunger for attention/publicity drove her on. Her revved-up, indulgent Venus in Libra was conjunct Uranus, trine Pluto and sextile Mars.
  As a child on the Caribbean island she was terrified by her nursemaid regaling her with stories of red-eyed women creeping into children's bedrooms at night to suck their blood. Her mother whipped her until she was 12 telling her she was ugly and her father's male friends were abusive. Sent to London in her late teens she dreamt of becoming a great actress but ended up as a chorus girl with a litany of rich gentlemen supporters.  She married three times, firstly to a Belgian spy, embezzler, bigamist and jailbird; then No 2, a literary agent, gave her a home and did the chores while she wrote novels as well as drinking heavily and physically assaulting him. No 3 wound up in prison for attempted fraud. Along the way she had an abortion, abandoned two children in clinics and had multiple affairs. She died at 89 after a car-crash of a life.
A biographer remarked "her belief in her own victimhood was largely a myth. There were always Samaritans who helped her -. She repaid kindness with abuse and distrust because her faith in people had been poisoned. But the paranoid sensitivity and sharp eye for insults that destroyed her as a person also made her a writer."
"One must still have chaos in oneself to be able to give birth to a dancing star." Friedrich Nietzsche