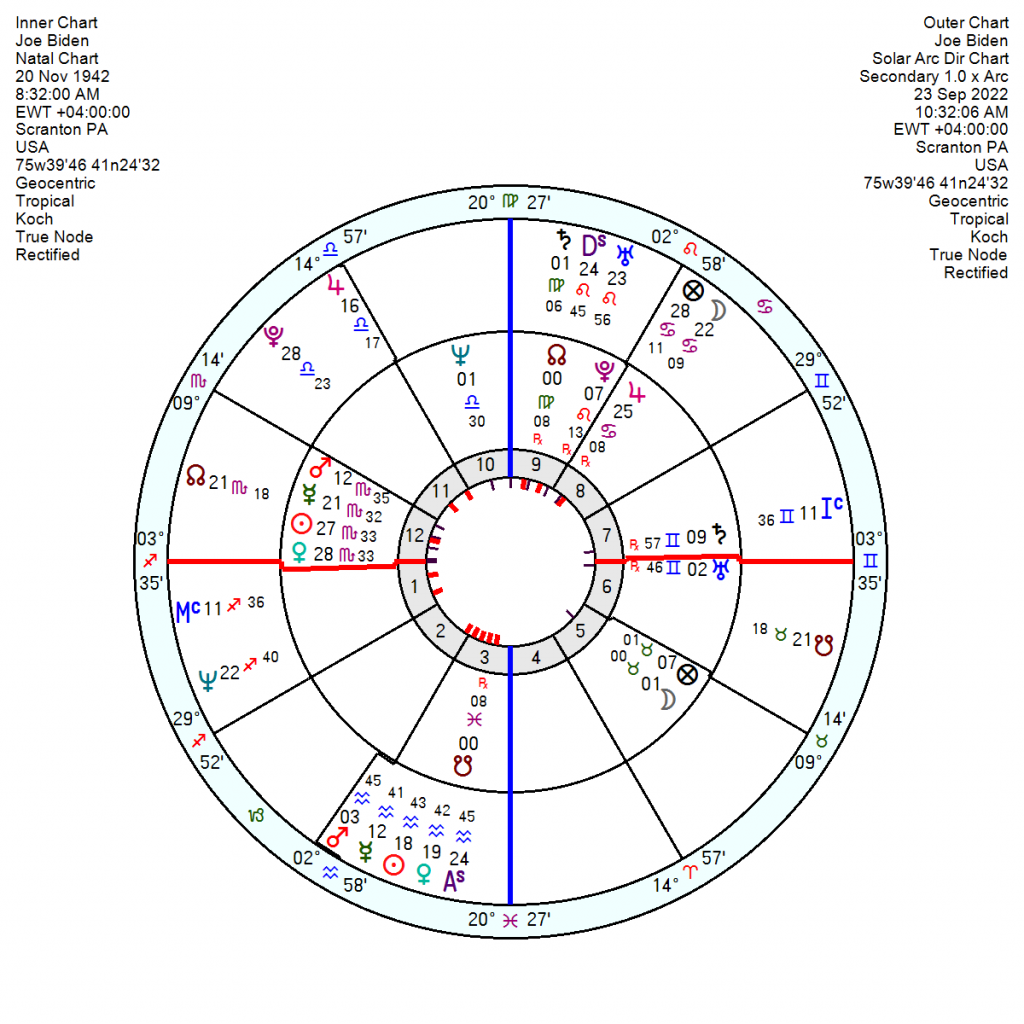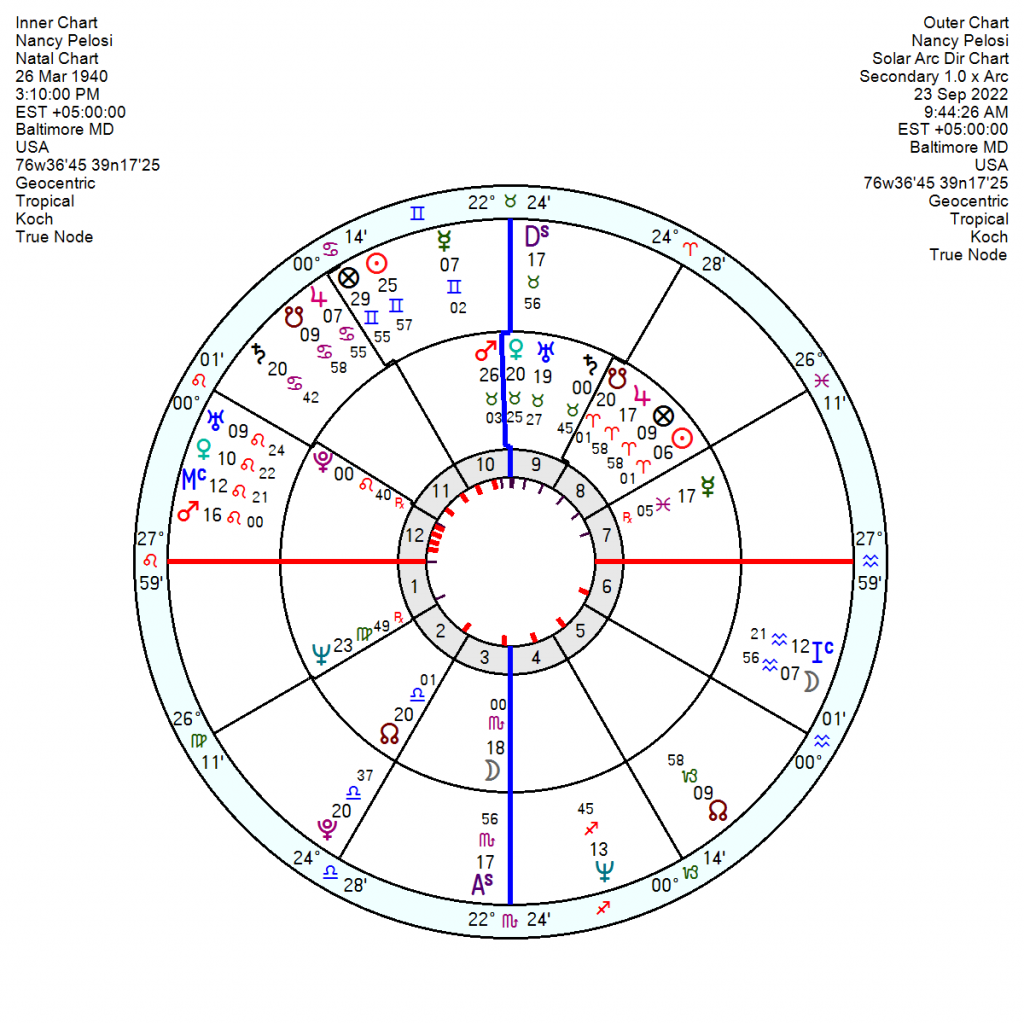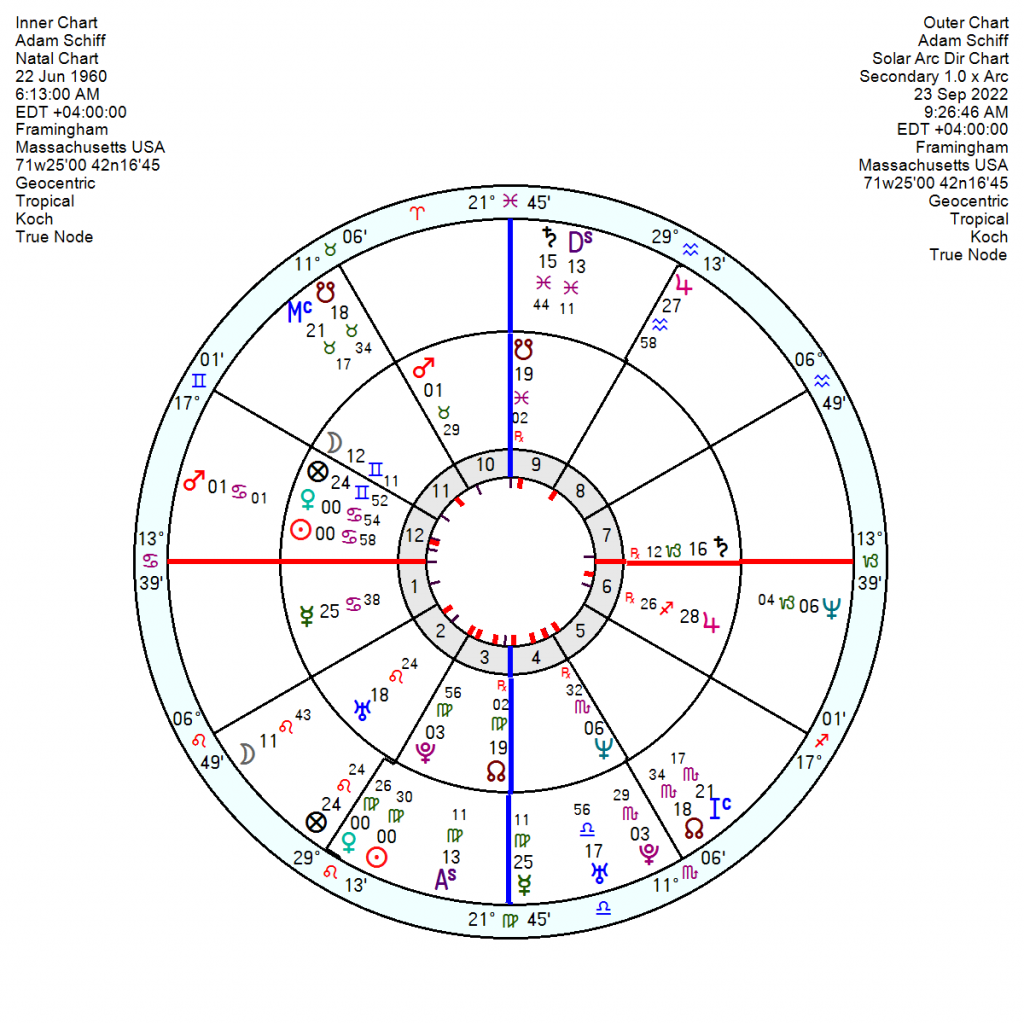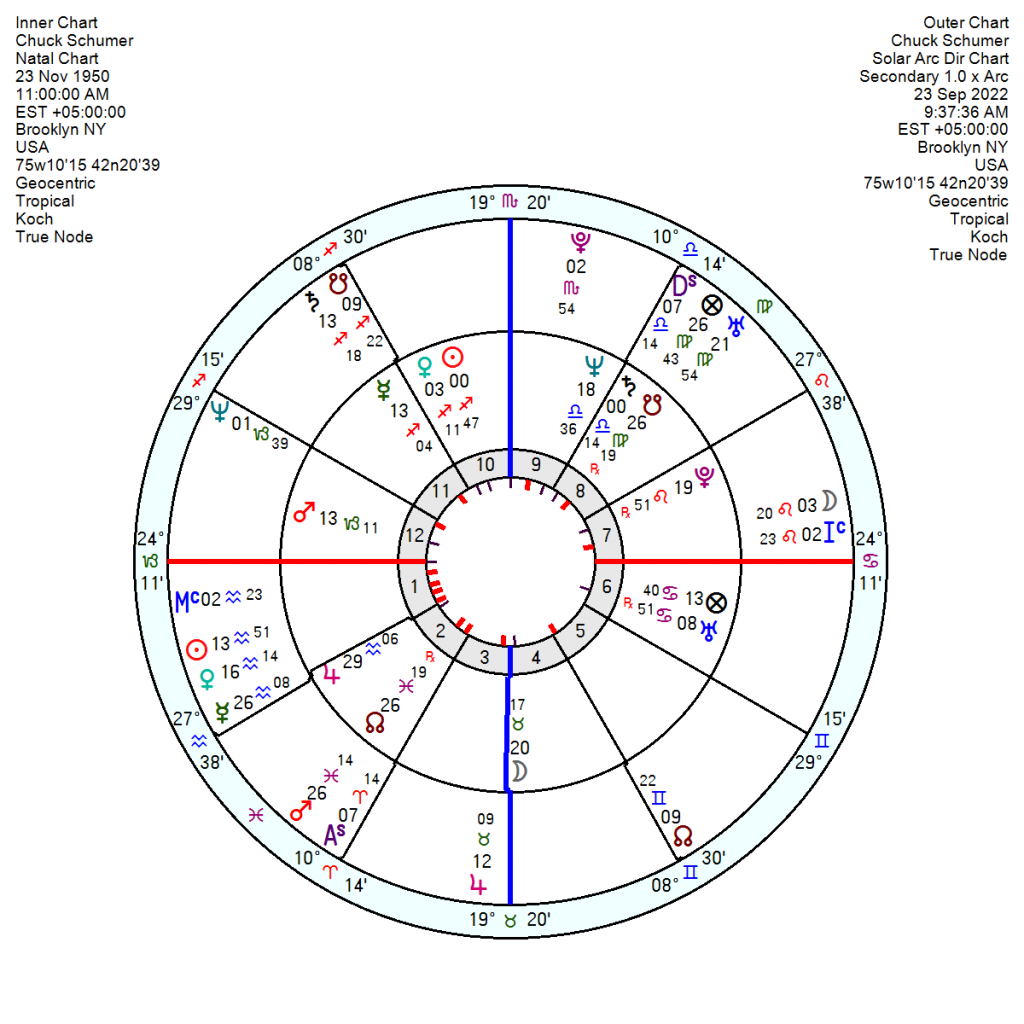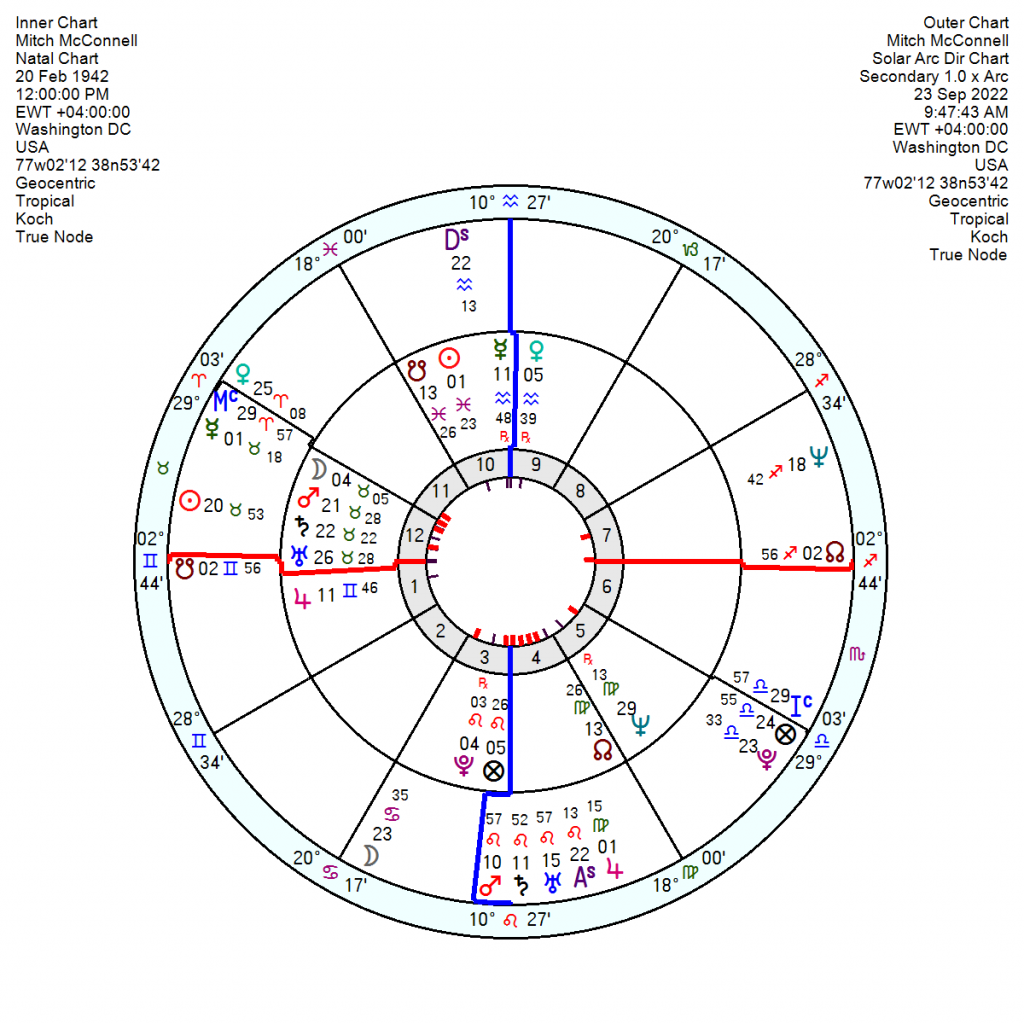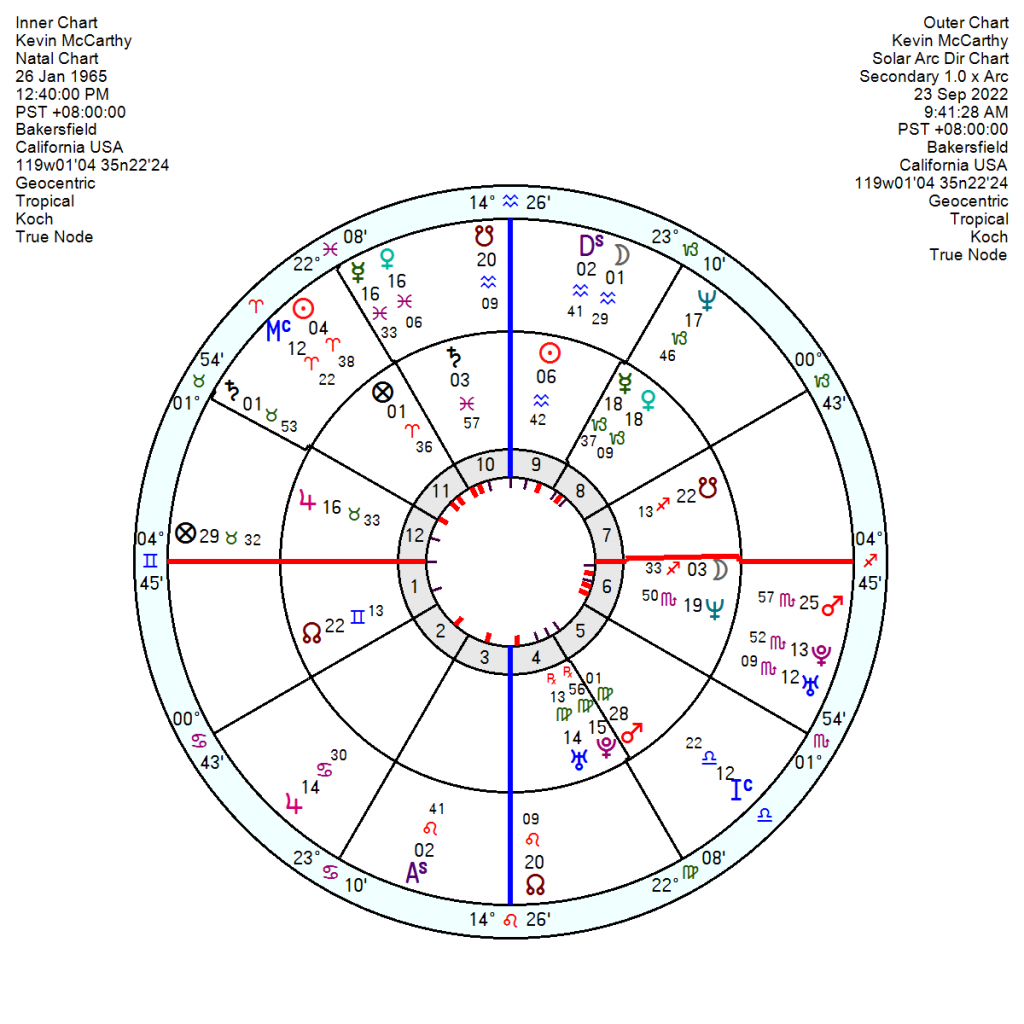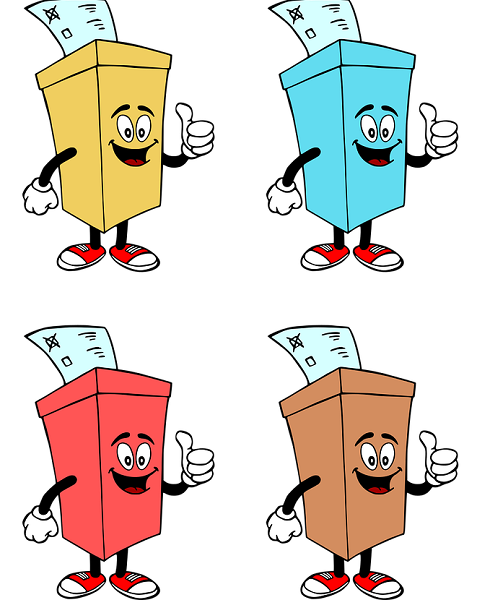 Voter gloom about the Biden presidency with inflation rising and an economic recession approaching, and no sign of immigration or crime being tackled effectively pointed to a sure-fire loss in the November midterms. But the polling gap is closing after the unpopular anti-abortion rulings and the Trump classified-document farrago at Mar-a-Lago and now the New York corruption allegations.
Biden is still unpopular but there may – perhaps – be a calculation that the alternative is worse. Though since the Second World War, only two midterm contests have gone the sitting president's way – 1998 with Bill Clinton sitting on a strong economy; and 2002 GW Bush in the aftermath of 9/11.
Biden is bedevilled by the present run of Eclipses with the October Solar opposition his Moon, bringing relationship upsets and a pressing dilemma about future plans; and the Lunar Eclipse on the day of the Mid Term Elections rattling his Mars and Mercury so it will be aggravated and stressful. He does have a mildly positive tr Pluto trine his successful Sun/Jupiter midpoint now until early December which may help. Though he also has a stuck tr Saturn opposition his Pluto/NN midpoint which isn't constructive.
That apart he looks confused, has difficulty concentrating and that will continue in amplified form through 2023/24. He looks poleaxed in the month before the presidential election in 2024. He can't possibly stand again. The Democrats need to find a competent, functioning substitute.
Nancy Pelosi, the Dem Speaker in Congress, is being coy about whether she'll retire soon. Born 26 March 1940 3.10 pm, she does have the transiting Saturn square tr Uranus tugging at her Taurus Midheaven over coming months so a change of direction does look more than likely through 2023.
Tr Saturn will square her Scorpio Moon exactly over early this November and then square her Uranus from mid November onwards, so there will be a degree of disruption and upheaval with tensions running high. There's nothing that looks triumphant.
2023 will be an uphill slog and fractious with acute frustrations and calamities in 2024 – but that could be personal issues. What will help is tr Jupiter moving through her 10th in 2024 which should keep her morale high and her reputation intact.
Adam Schiff, who might replace her if/when she goes, 22 June 1960 6.13am Framingham, Massachusetts, has more indications of enthusiasm and good luck with tr Jupiter moving across his 10th now till after mid 2023, with Jupiterian midpoints buoying him up as well from early 2023 onwards, with 2024/25 looking even more upbeat. He'll have ups and downs and some setbacks at the same time but has more going for him than the others.
 Chuck Schumer, 23 November 1050 11am (from memory) New York, the Dem Senate Majority Leader, overseeing a 50-50 split at the moment, has the tr Saturn square tr Uranus tugging on his Pluto and one of his Mars midpoints in the aftermath of the election from mid November and through 2023, which looks bad-tempered, turbulent and not upbeat. 2023 will be a dreary slog; 2024 more so. If his birth time is sound then he's not in a successful, progressive phase of his life.
Mitch McConnell, 20 February 1942 no birth time, Rep Senate Minority Leader, could be satisfied with the result with his Solar Arc Jupiter opposition his Sun around this year but the timing of that depends on his birth time which we don't know. This December he's oozing confidence and successful and that repeats in October 2023. Apart from those patches 2023 looks a fractious, aggravated and high-stress year with 2024 worse and calamitous for him across the November 2024 Presidential election.
Kevin McCarthy, 26 January 1965 12.40pm Bakersfield, CA, Rep Minority Leader in Congress, has the tr Saturn square tr Uranus rattling up his cloud-cuckoo-land Jupiter opposition Neptune across the next few months which will bring him down to earth with a bump. Though he does have a mildly successful/positive tr Pluto sextile his Sun/Jupiter midpoint up to early this December. 2023 is a slog; 2024 a panicky failure.
To be remembered the influences on the chart may be about personal matters, individual professional concerns and not necessarily point to the state of the party.