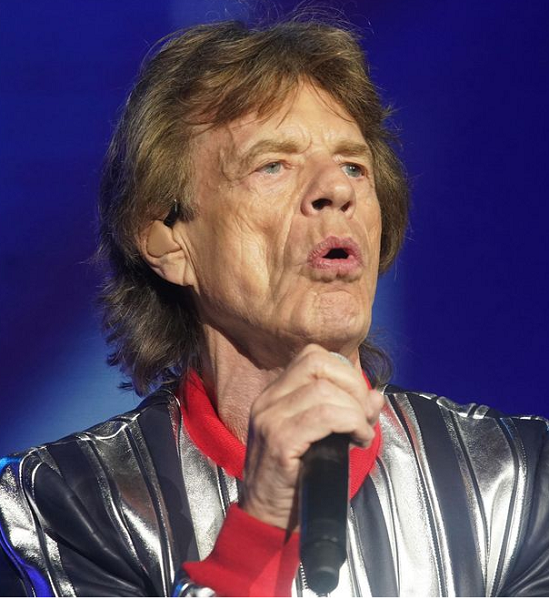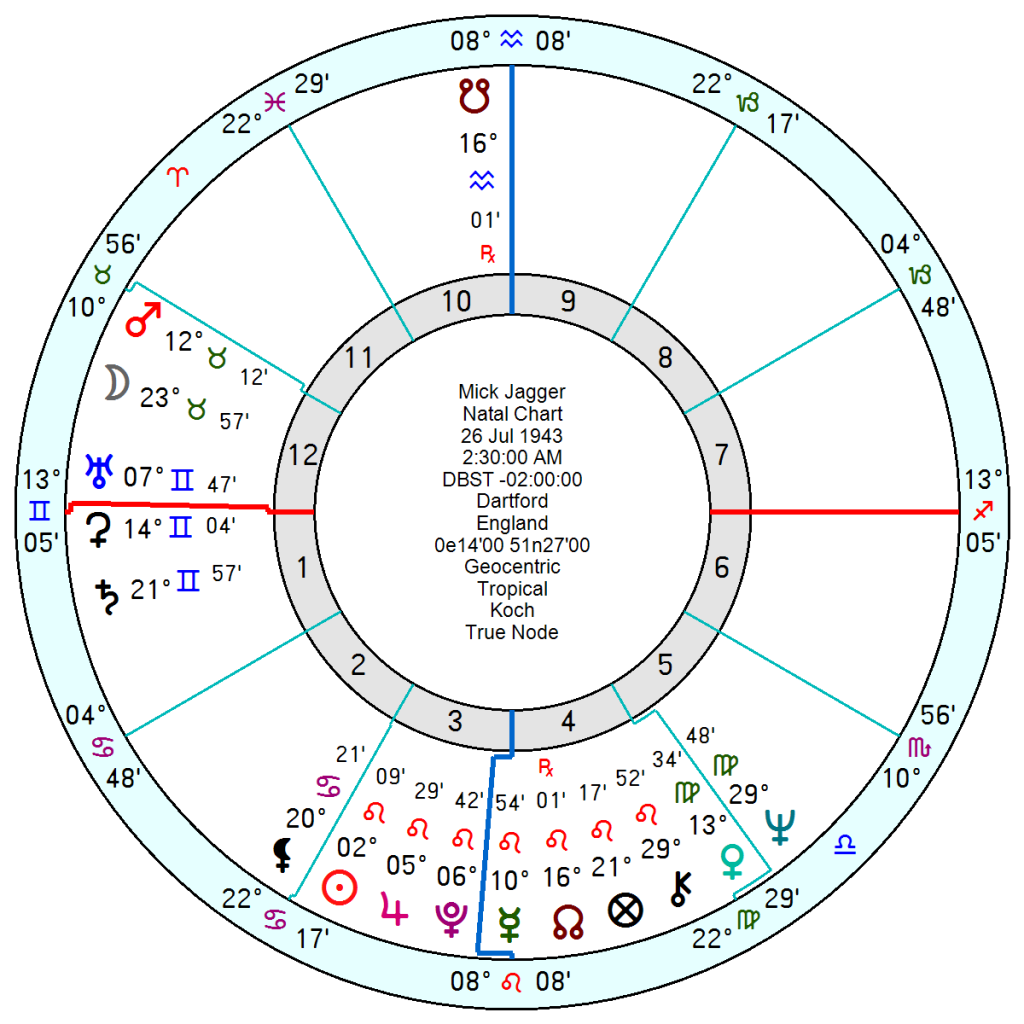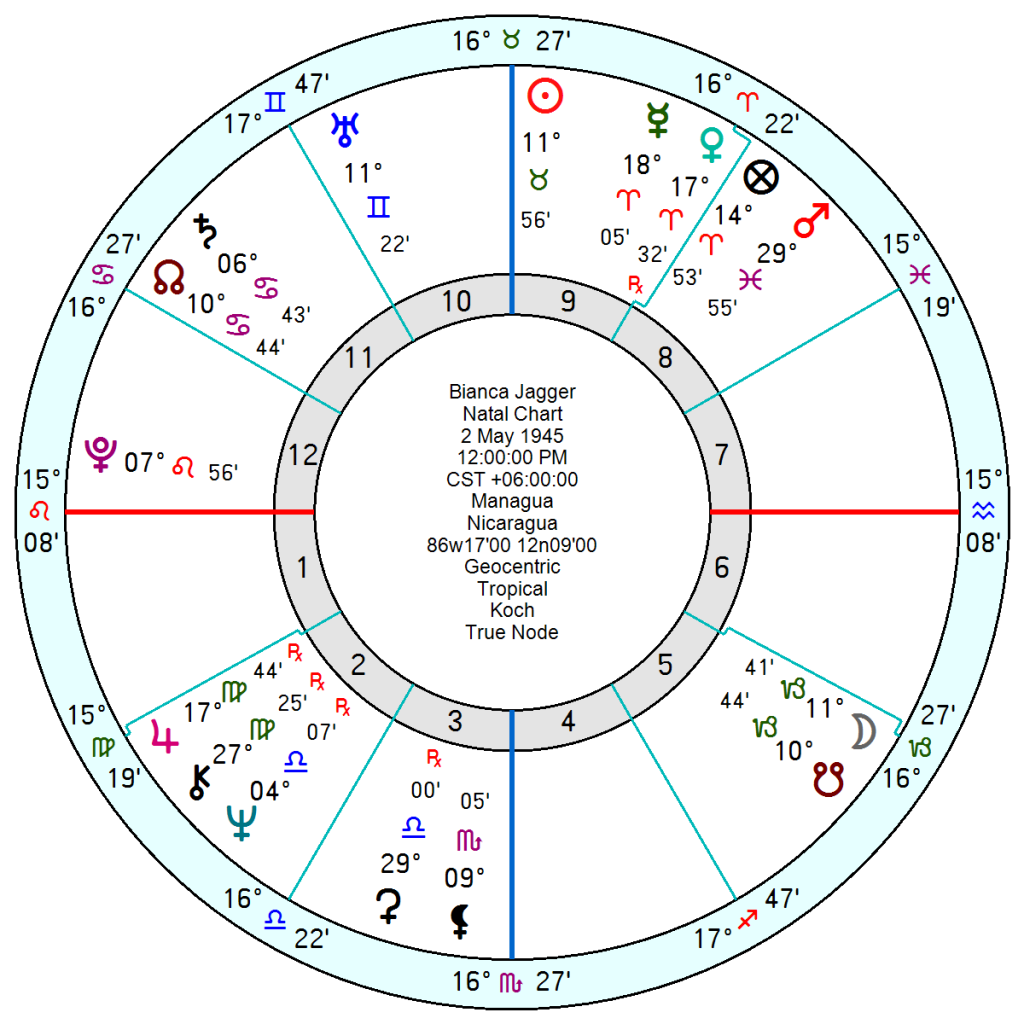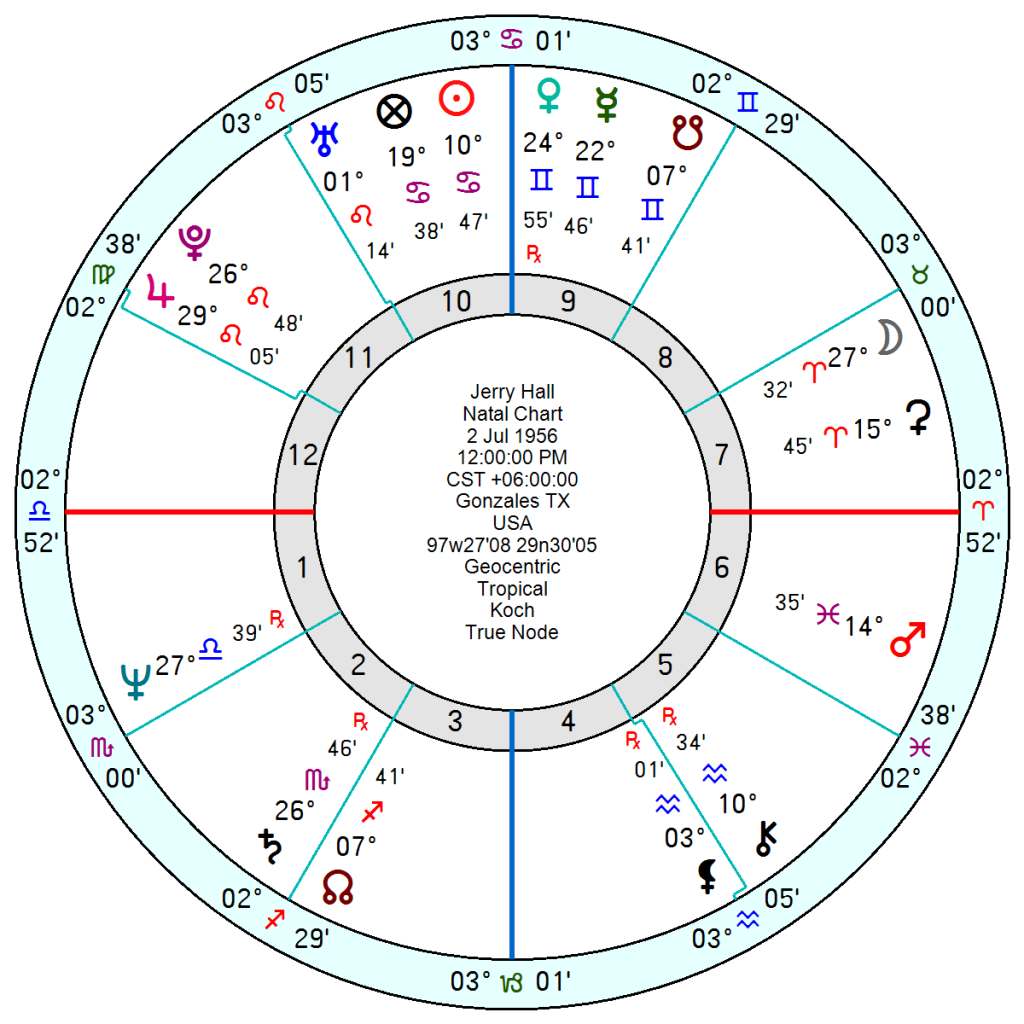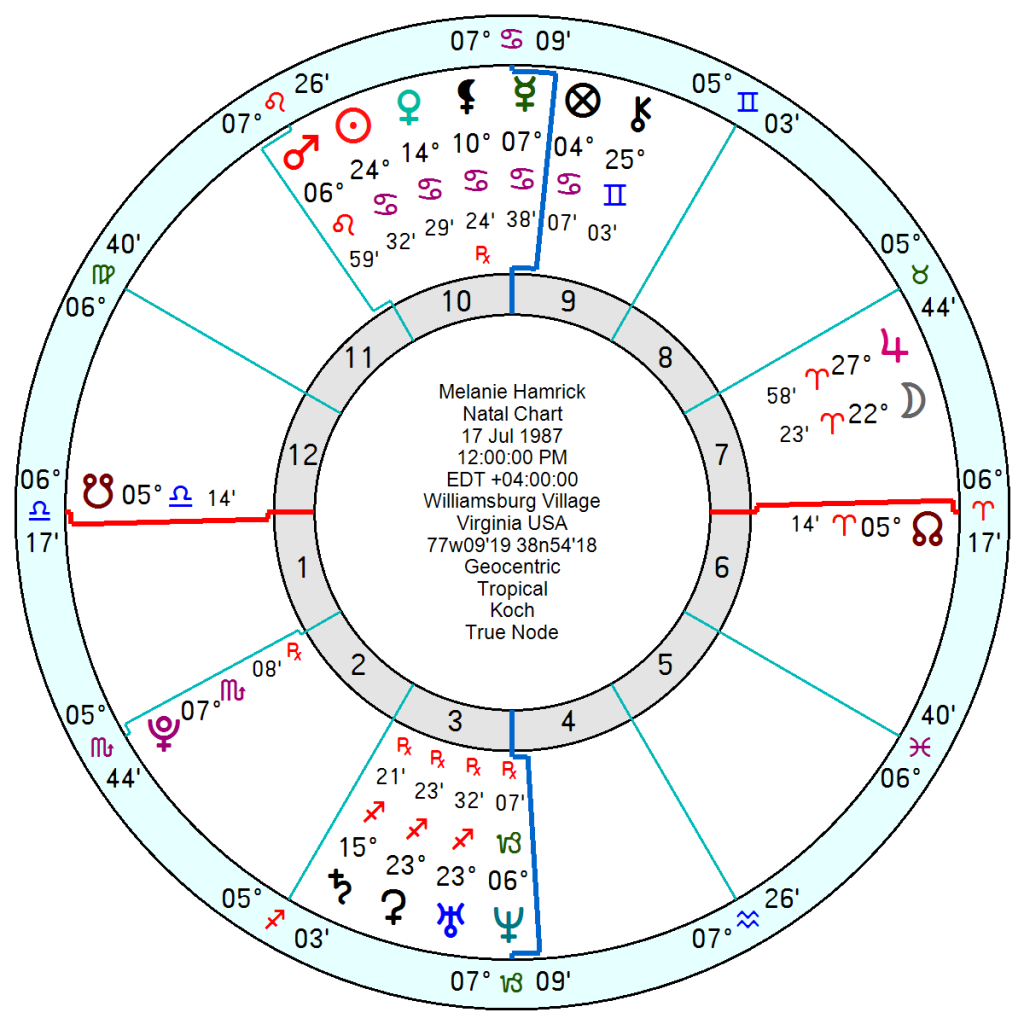 Mick Jagger shows no signs of giving in gracefully to old age, now squiring a former ballet dancer half his age with whom he is reportedly now engaged having had a child a few years back with her to add to his seven other children by four other women, five grandchildren and three great grandchildren.
Born 26 July 1943 2.30am Dartford, England, he is an unrestrained Sun Leo conjunct a super-confident Jupiter Pluto Mercury all square a determined Mars in Taurus with a Moon also in Taurus trine a 5th house creative and musical Neptune. His Sun/Moon midpoint is square his Neptune hence his difficulty with commitment in marriage and close relationships. His Saturn is also square his Sun/Moon midpoint suggesting that one-to-one-relationships always involve too much work from his point of view.
  Of the significant relationships in his life none of the ladies had planets in his 7th house of close partnership which is usually the case for affectionate bonds and there was relatively little Venus flagging up on the relationship charts.
  Jerry Hall, 2 July 1956, had her Saturn in Scorpio opposition his Moon and her Venus conjunct his Saturn plus her Uranus conjunct his Sun Jupiter Pluto – which adds up to a great deal of defensiveness on both sides and differing agendas. His Chiron in late Leo was conjunct her Jupiter Pluto in Leo, which hints at power struggles with both fighting for the spotlight. Her confidence would make him feel vulnerable.  The relationship chart also flagged up ego-clashes.
Her Chiron opposes his Mercury which could cause anxiety and insecurity about saying the wrong thing. She would feel misunderstood, and perhaps unintelligent.
  Bianca Jagger, 2 May 1945, was a Sun Taurus conjunct his Mars square her Pluto which would be a tough mix with great stubbornness on both sides. Though her Chiron was conjunct his Neptune so she may have brought a spiritual or mystical connection which helped him to trust his instincts and clarify his illusions.
L'Wren Scott, 28 April 1964, who he was with for several years until her suicide, was another Sun Taurus conjunct Mercury, Jupiter. Like Jerry Hall she had Venus in Gemini conjunct his Saturn.
  Melanie Hamrick, 17 July 1987 (famous birthdays.com), his most recent liaison, if the birth date is accurate, is a Cancer Sun, like Jerry Hall, with a Mars in Leo conjunct his Leo planets square Pluto – so both have do-or-die determined Pluto square Mars which can be dominating or can be submissive  but is not an easy connection, breeding resentment on the underdog side.  Her Chiron is conjunct his Saturn which suggests limitations and restrictions in the relationship with the Saturnine Jagger holding more power. Control can be an issue.
He's nothing if not larger than life.