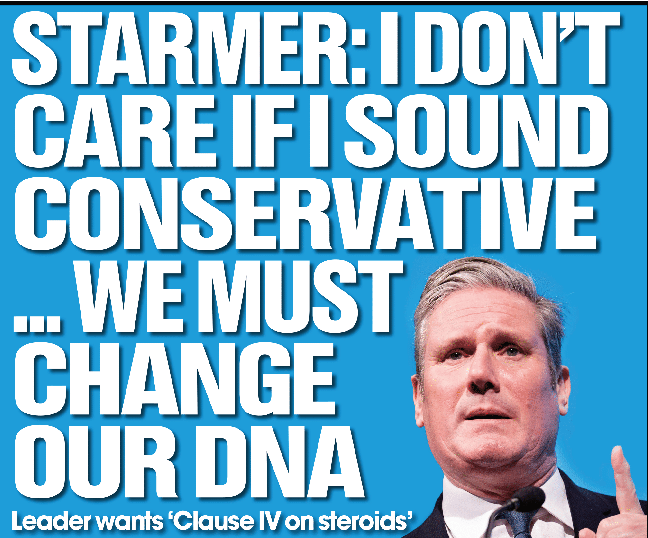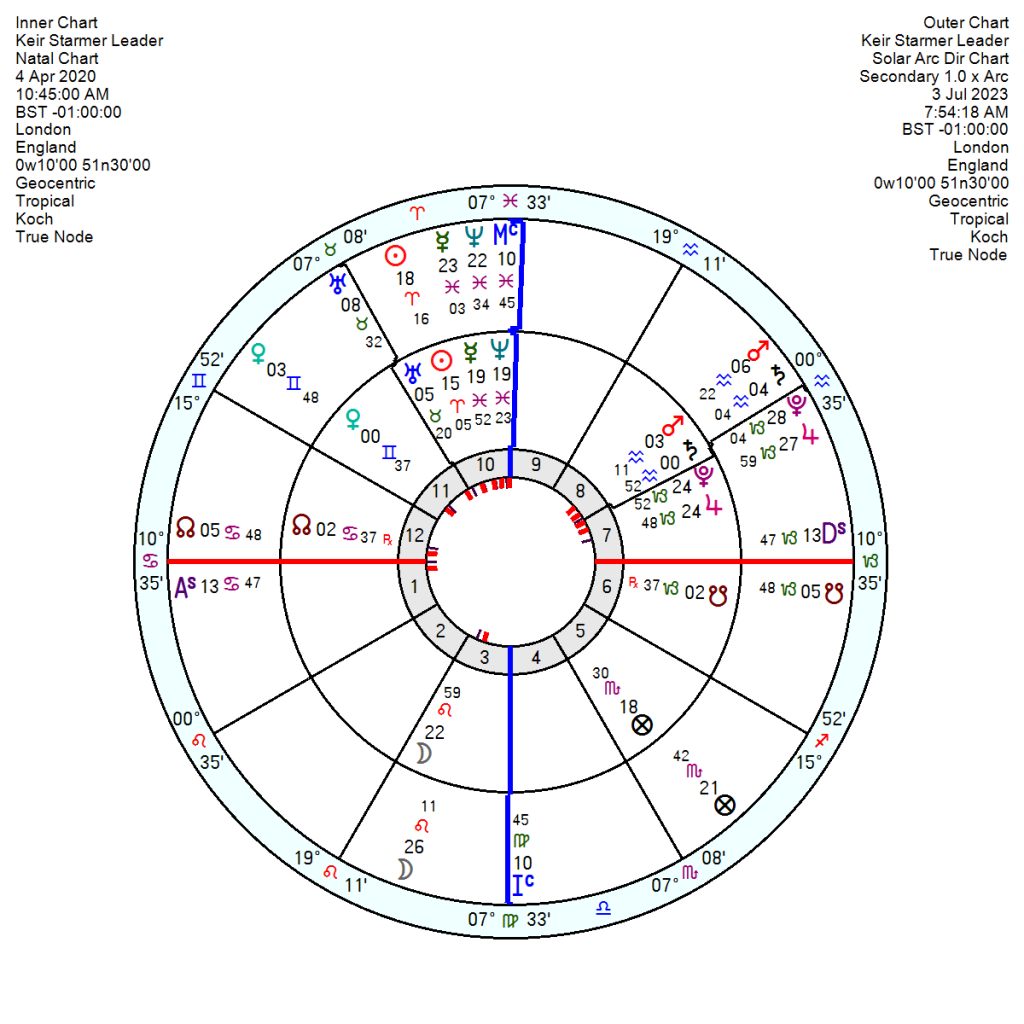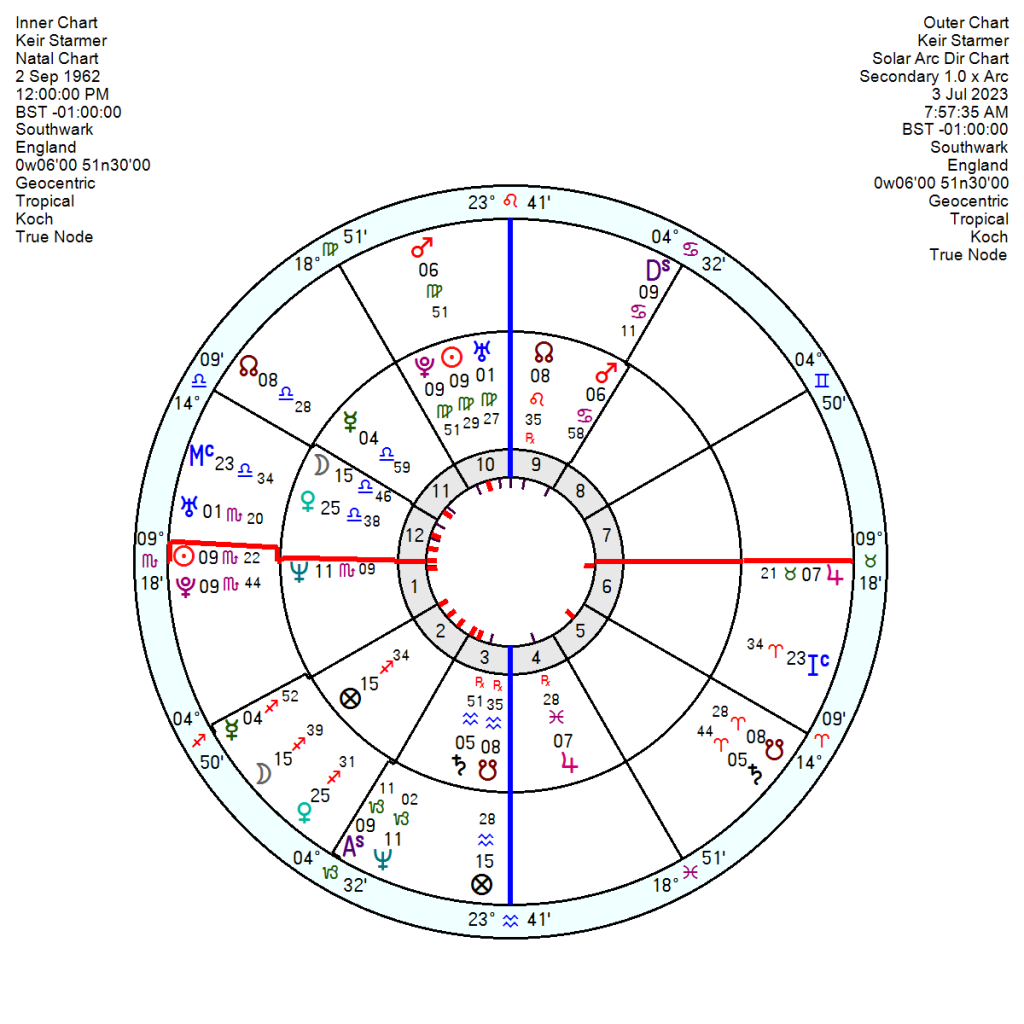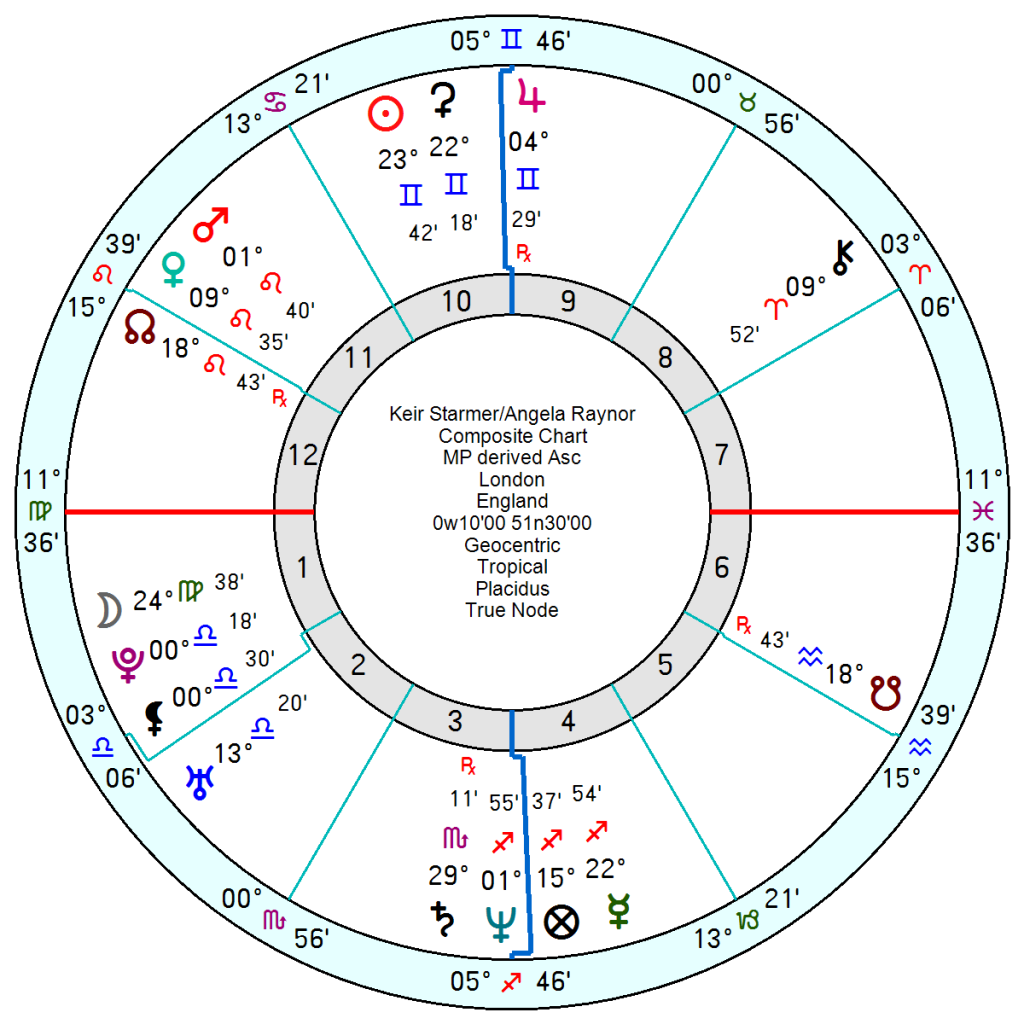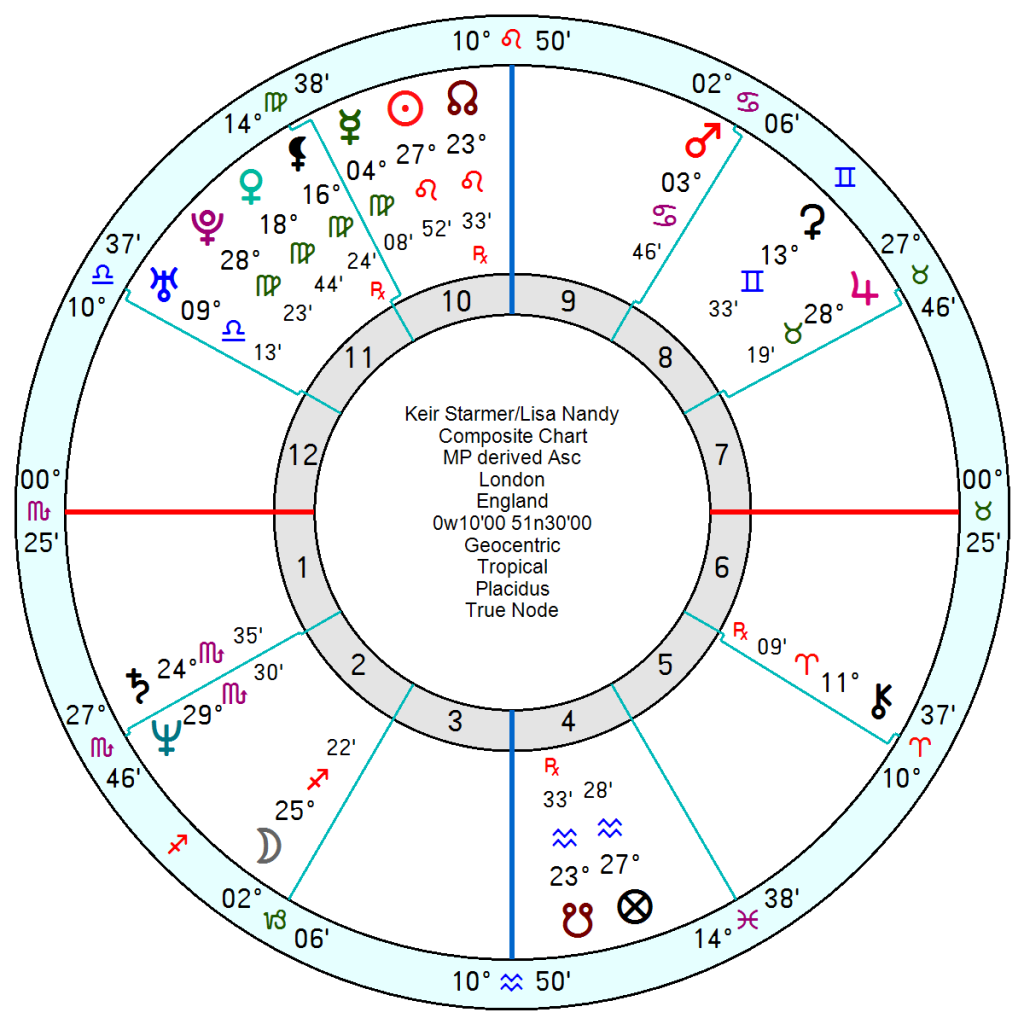 Keir Starmer, the strangely charisma-free and policy-light leader of the UK Opposition is flexing his muscles in what insiders describe as a 'witchhunt' inside the Labour Party. Jeremy Corbyn is already banned from standing at the next election and his compadre John McDonnell fears he may be next to go. Even centrist figures are deemed at risk as he tightens his grip and reportedly aims to close down dissenting or independent voices. Starmer is also expected soon to carry out a shadow cabinet reshuffle.
The previous post February 17 2023 lays out Starmer's unhappy path ahead which does not look like a winning formula despite the Tory shambles.
His relationship charts with both Labour 27 February 1900 and 12 February 1906 are both aggravated to start with. The Labour 1900 has a lacklustre, undermining composite Sun square Neptune and a bitterly, hostile and power-struggling Mars square Pluto. The 1906 relationship is no better with a fractious, bad-tempered, one-sided Mars square Saturn and again a limp Sun square Neptune. Both have the chilly, separating Saturn transits in hard aspect in 2023/24, with jolts, jangles and significant tensions at the same time.
  Starmer's relationship with Angela Raynor, his Deputy Leader chosen by the party not him, is less than rapturous this year (in the freezer) and seriously aggravated in 2024/25. He also has a stormy ride with Lisa Nandy in 2024/25 with little that looks like good feeling or joint success in evidence.
With John McDonnell, there is heavy pressure this year in the midst of devastating confusion – and separation next year if they last that long together in the same boat.
His Leadership chart, 4 April 2020 10.45 am London, makes more sense as events unravel. There is a mushy, slippery, smokescreening Neptune on the Midheaven; with an aggravated Mars Saturn conjunction tucked out of sight in the 8th – and a supremely-confident, power-hungry Jupiter Pluto conjunction.
  His personal chart, 2 September 1962, is talented, determined, controlling and not always realistic – with a central Water Grand Trine which can be creative/healing and also lives in its own bubble detached from outer events and that is formed into a hard-driving Kite by a Jupiter opposition Pluto Sun in Virgo. There is a good deal more high-octane fuel in his tank than is obvious from his dull exterior. Not that it will help as he is running into the buffers in 2025/26 in a terminal meltdown, politically speaking. Angela Raynor might benefit in 2025 but Lisa Nandy won't.
I can't see Starmer lasting over the next three years.