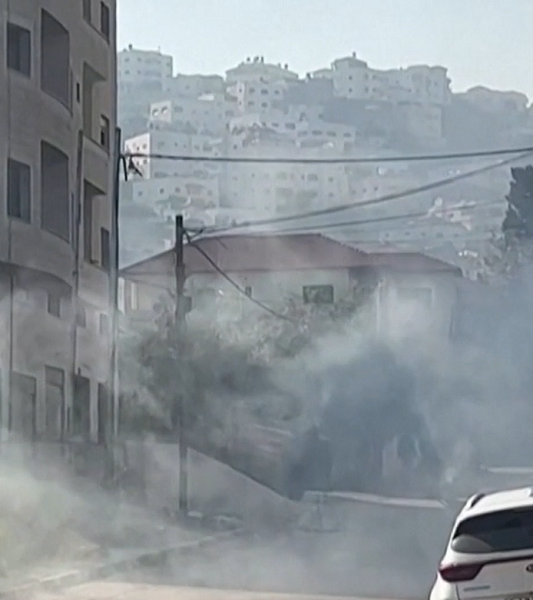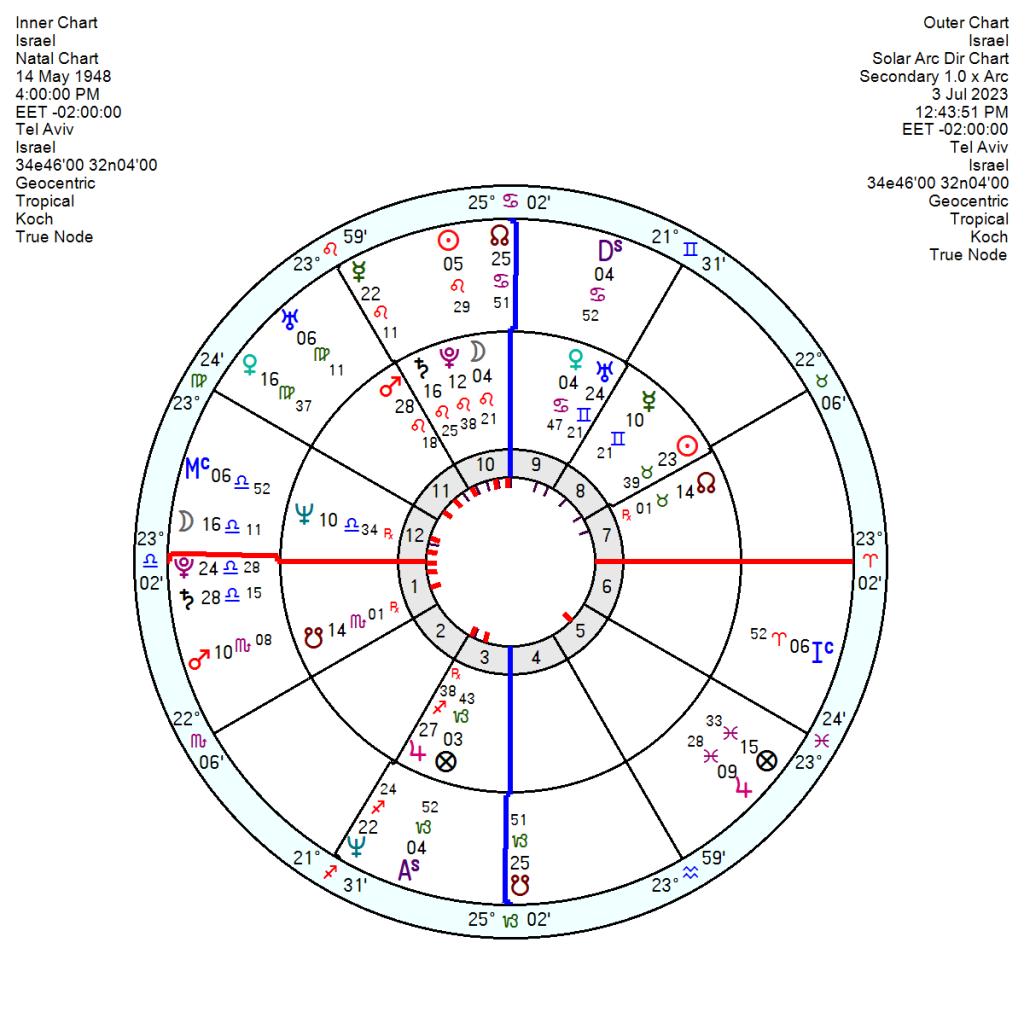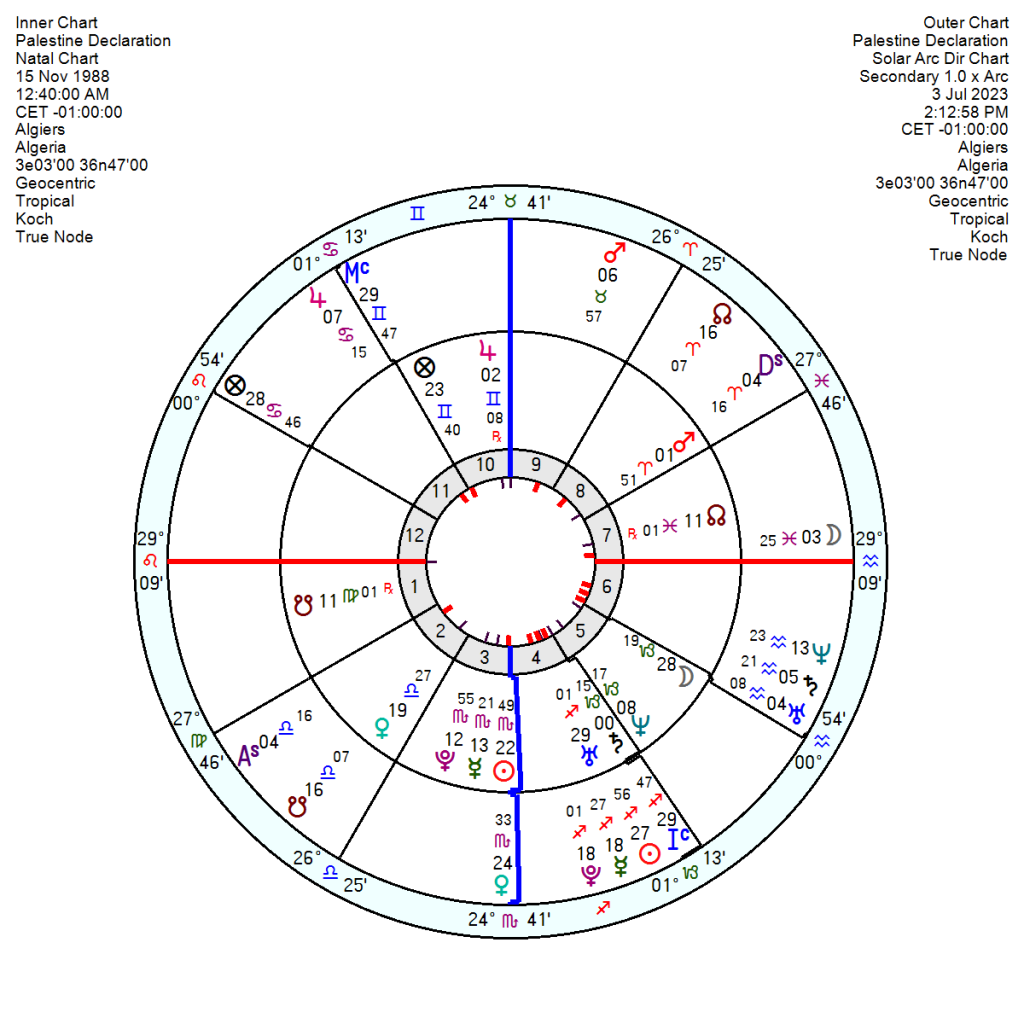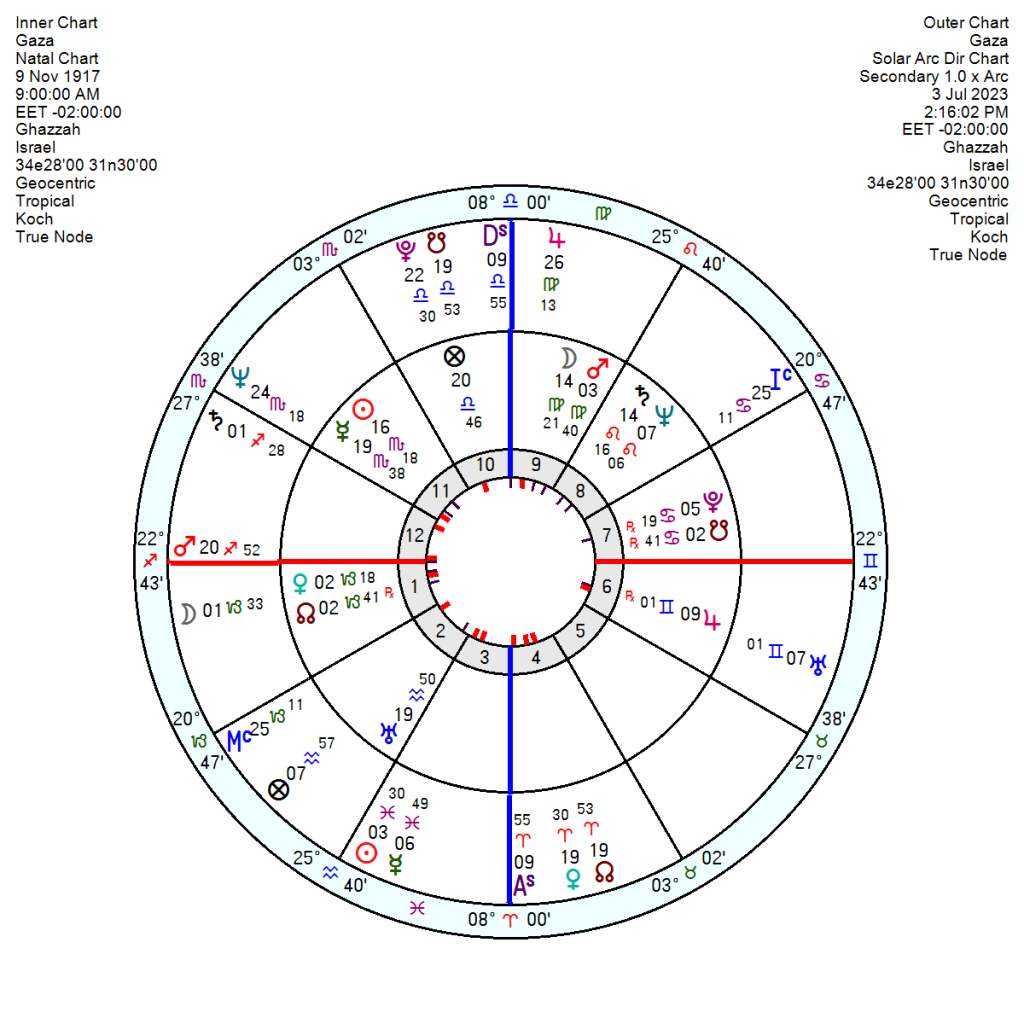 The gathering storm that will blight Israel's path over the coming years broke on cue as Uranus moves to explode the destructive Israel Saturn/Mars midpoint, heading to conjunct the deeply buried Israel Sun in Taurus from mid August onwards. A  major aerial and ground offensive into the West Bank city of Jenin was launched early today, the biggest military operation in the Palestinian territory in years. 
The UN spokesman said "airstrikes were used in the densely populated refugee camp." This is part of a year-long spike in violence, resulting in some of the worst bloodshed in that area in nearly two decades.
An Israeli official described the camp as " a hornets nest". A ghetto-like area, home to about 11,000 people, it has long been viewed as a hotbed of what Palestinians see as armed resistance, and Israelis see as terrorism. Hundreds of armed fighters from militant groups including Hamas, Islamic Jihad and Fatah are based there, and the semi-autonomous Palestinian Authority has next to no presence. The incursion came at a time of growing pressure within Israel for a tough response to a series of attacks on settlers – including a shooting last week that killed four people. It was unclear whether the operation would trigger a wider response from Palestinian factions, drawing in militant groups in the Hamas-controlled Gaza Strip. Israel's far-right government has fanned the flames of vigilante settler violence.
See previous post December 30 2022. "Israel facing a historic moment on its path with a Nodal Return and a liberating Uranus conjunction to its Taurus Sun has turned its face against progress and doubled down on the worst of the past."
What effect tr Uranus conjunct the Israel 8th house Taurus Sun will have immediately is unclear since it is an obdurately stubborn country, seemingly incapable of compromise or change. It would take a massive jolt to get them to see how self-defeating their actions over more than half a century have been. The oppressed Palestinians living under occupation have little to lose – and as with the Brit experience in Northern Ireland when you leave this kind of situation to fester, the hotheads, violent freedom fighters, thugs and gangsters race in to raise the heat.
Tr Neptune is square the Israel Uranus opposition Jupiter through 2023/24 to early 2025, which will dent high hopes and bring disappointment, financial and other. Tr Uranus squares the high-risk Mars/Pluto midpoint in 2023/early 24. And tr Uranus continues on to square the Israel Mars come 2025 which will see an escalation of violence and insecurity. There is a dangerous and paralysed Solar Arc Mars square Pluto for Israel 2025/26, moving to square the Saturn by 2028. With a directionless SA Midheaven conjunct Neptune also by 2027. At that point tr Pluto will oppose the Israel 10th house Moon causing maximum duress not only on the population but also the country's direction. From 2023 tr Pluto will oppose the Saturn Pluto and eventually oppose the Israel Mars in early 2040s for a dead halt. Pluto in Aquarius will be doing Israel no favours
The Palestine Independence Declaration, 15 November 1988, looks rattled exactly now with tr Uranus opposing the Scorpio Sun, and that runs into early 2024; with losses and high anxiety come tr Neptune Saturn moving into Aries in 2025 when both will conjunct the Mars and square the Saturn.
The Gaza chart, 9 November 1917, has been badly rattled over the past two or more years with tr Uranus starting to move round its Neptune Saturn opposition Uranus square Scorpio Sun Mercury Fixed T square – with the reverberations extending into 2024. Tr Neptune Saturn in Aries in 2025 will square the Gaza Venus North Node in Cancer opposition Pluto for losses and disappointment.
What sorted Northern Ireland was the US getting a grip but that is unlikely to happen with a depressing prospect of Palestinians going the way of Tibetans, Yazidis, Uyghurs etc.
Pluto sticks a toe into Aquarius and goodly chunks of the world go up in flames.