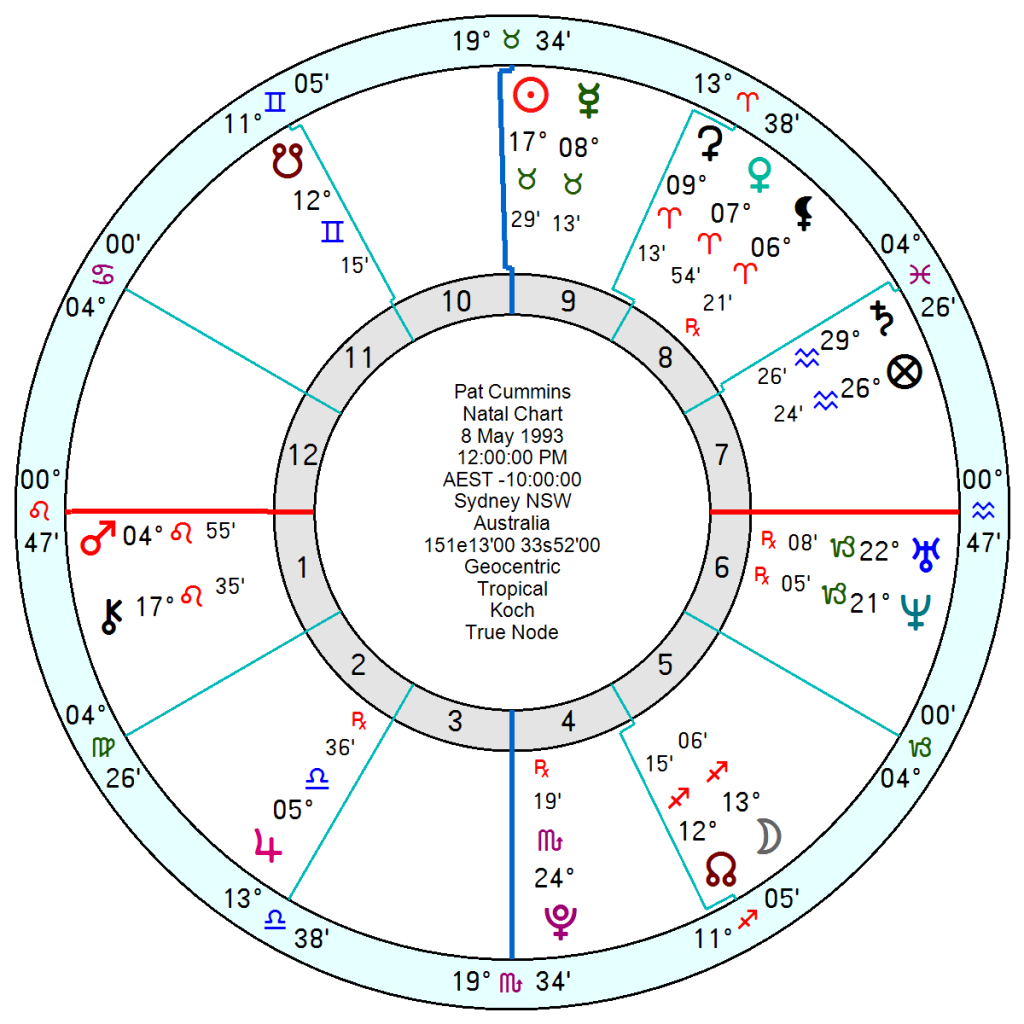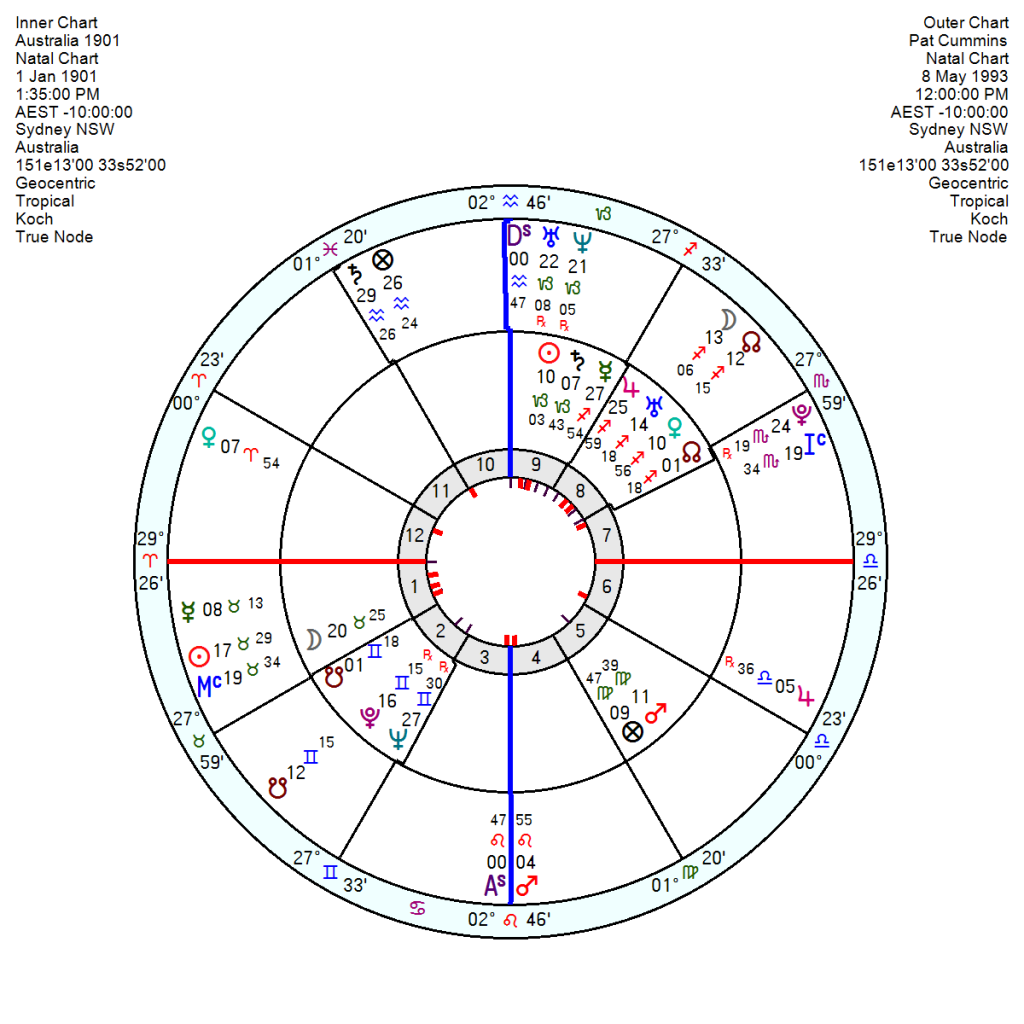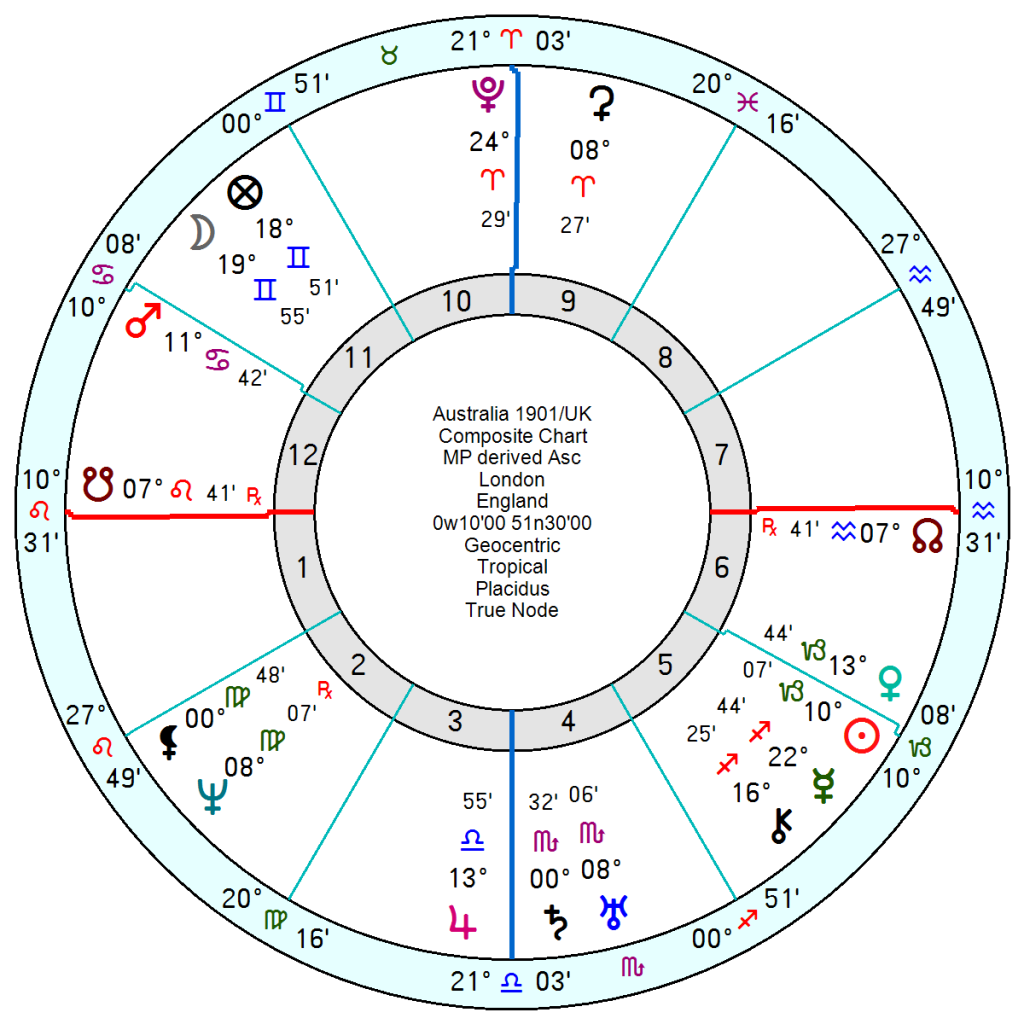 Cricket – a bat-and-ball game played between two teams – is to the uninitiated a leisurely amble across well-cut grass where gentlemen play for the enjoyment of playing and the win is of secondary importance. Except when it turns into a culture clash between nations. There has been outrage over some obscure misdemeanour by the Australian team in the UK for the Ashes, who have been condemned for going against the spirit of the game by their overly competitive approach. Cries of 'cheat, cheat, cheat' regaled the Aussies as they walked through the pavilion. One Australian newspaper responded by dressing England captain Ben Stokes up in a nappy and declaring that the "Poms take whingeing to a new level with 'cheating' drivel".
The Aussie captain Pat Cummins is being blamed for his out-to-win approach. Born 8 May 1993, he is a tough Sun Taurus opposition Pluto with his Pluto square Saturn in Aquarius so he's no pussy cat. His Fixed planets do collide with the UK's 8th house Mars and sporting 5th house Venus in Aquarius so he was bound to ruffle a few feathers. He also has a sporting Sagittarius Moon and Mars in flamboyant Leo.
He does fit more comfortably with the Australian chart and ethos with his Sun conjunct the AU Taurus Moon and his Sag Moon conjunct the AU Venus, Uranus, Jupiter; and his Jupiter in Libra opposition Venus square the AU Sun.
The relationship chart between Australia and the UK has a competitive, argumentative composite Sun Venus opposition Mars square Jupiter – a high-octane mix of (sometimes) friendly rivalry and oneupmanship jousting. Plus a chained together (and resenting it) Pluto opposition Saturn. And an evasive Sun trine Neptune.
Even the respective Prime Ministers – Sunak and Albanese – waded in with opposing takes on the huffing hurricane.
Sydney's Daily Telegraph, devoted its front page to the row with the headline: "Our message to the hypocritical, sanctimonious, whinging poms who can't accept they were beaten fair and square . . . "We're 2 up, baby!"
Over two pages inside, headlined "The poms always bleating", the newspaper's cricket writer, Dean Ritchie said: "The protesting poms can have a two-finger salute — which could also double as the series score. That's right, it's two-nil."