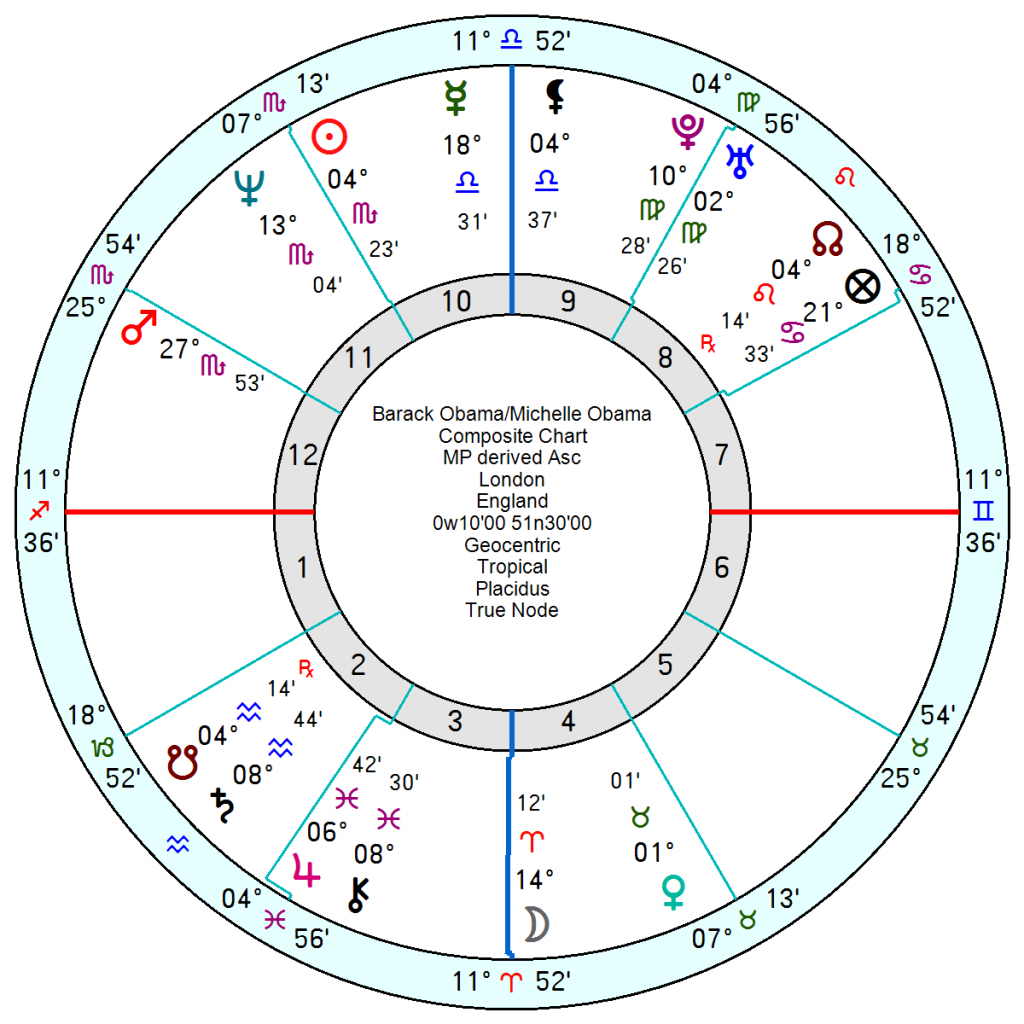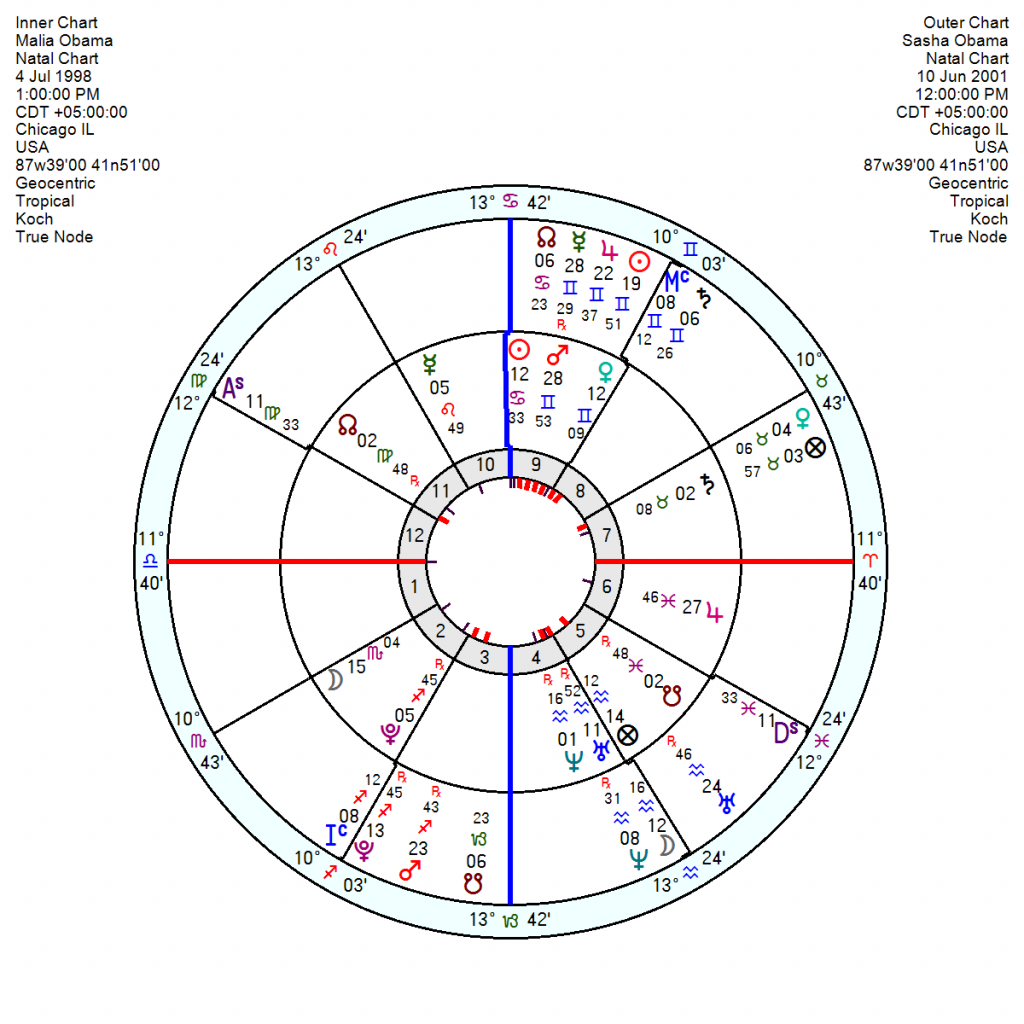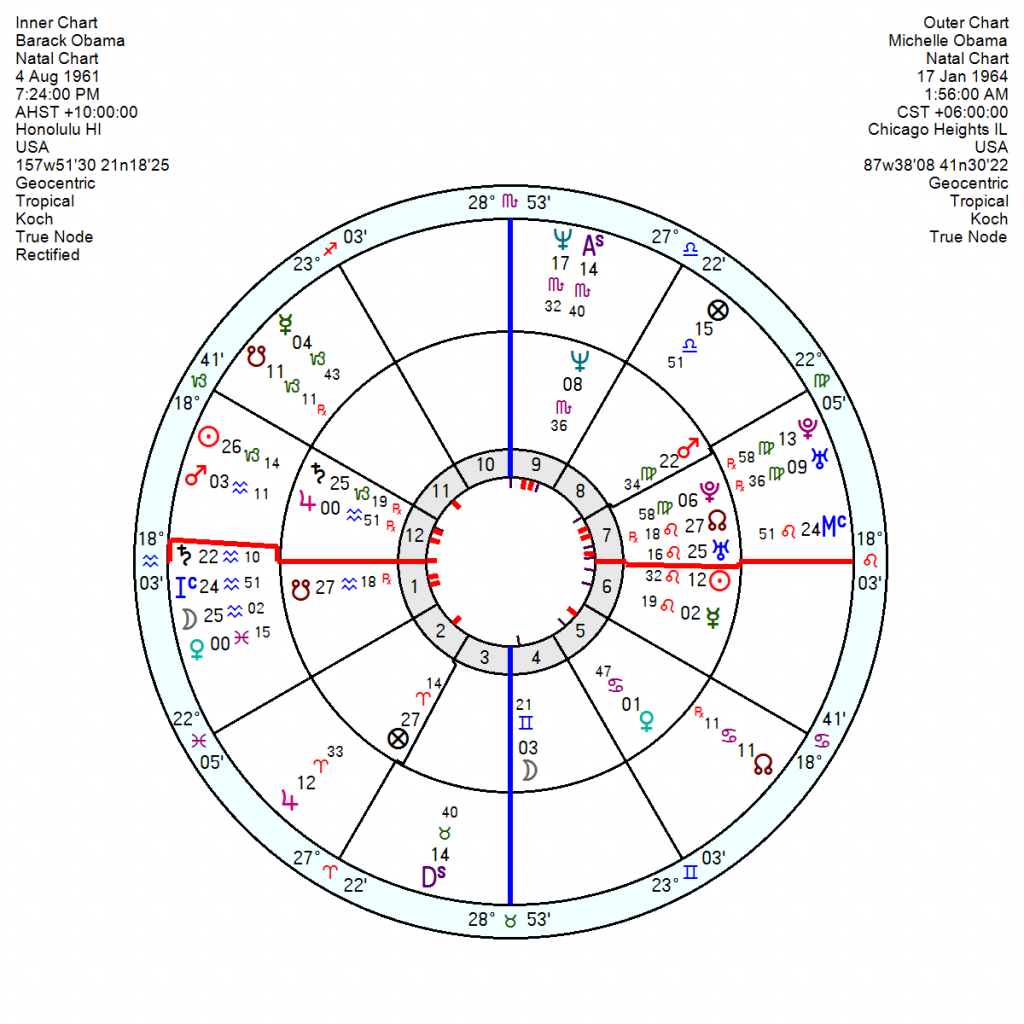 Michelle Obama has been coming clean about the extent of her resentment at the sacrifices required of her as a wife and mother which allowed Barack to build his career at the expense of her own. It rang a lot of bells with many women especially her definition of toddlers as 'terrorists' and her wry admission she couldn't stand her husband during those years. Princeton and Harvard educated, she was a trained lawyer but had to cut back her legal work to part-time as he eyed a run for the presidency. The children were ten and seven when the family moved into the White House after years on the campaign trail.
Now her books outsell his and she attracts rave audiences for her appearances. Her recent "The Light We Carry: Overcoming in Uncertain Times" had an initial print run of nearly three million copies.
  Born 17 January 1964 Chicago, with parents who had not been to college she fought her way up through intelligence and dedication.  She is an ambitious Sun Capricorn but what is eye-catching is her stubborn Mars in Aquarius and coolly insightful Saturn in Aquarius probably conjunct an Aquarius Moon. In some ways she is a harbinger of what is to come – an intelligent, self-assertive, independent-minded individual, not content to be boxed into an apple-pie-baking, stay-at-home mom. Both her daughters who were born during Neptune Uranus in Aquarius have Moon Uranus aspects (probably) so she brought them up to value their independence as well. Both are also argumentative with Mars in Gemini and Sagittarius respectively and would be noisy, boisterous children.
When Malia was born in 1998 tr Neptune was heading to conjunct Michelle's Mars, undercutting her forward gear. And by the time Sasha turned up in 2001 tr Uranus was conjunct Michelle's Saturn. By the time Barack fulfilled his ambition to move into the White House in 2008 tr Neptune in Aquarius was conjunct her Saturn. All of her Aquarius planets were floundering through these years.
During the early toddler years her relationship chart with Barack was being undermined with the affectionate composite Sun opposition Venus square Saturn being swamped by tr Neptune in hard aspect.
  There's no birth time for her but on his chart his relationship needs and patterns are highly complicated – with a needs-space Uranus in his 7th as well as a possessive Pluto and a having-to-work-at-it North Node. At times flying solo would have been easier for him than cooperating with his South Node in his 1st. Her changeable Uranus Pluto conjunction fall in his 7th so to a degree she fits his pattern. Her Sun Mars is conjunct his 12th house Saturn Jupiter which is half great and half exceedingly tricky and scratchy. Her Saturn falls just below his Aquarius Ascendant so she would remind him of his duty and also help to ground him when his Leo Sun square Neptune threatened to take him off into the clouds.
She has been a reassurance to many with her admissions about coping with self-doubt and being honest about the knots and wrinkles of any long running and imperfect relationship (as all of them are – and some more than others). Tricky keep a relationship running smoothly with two strong individuals.