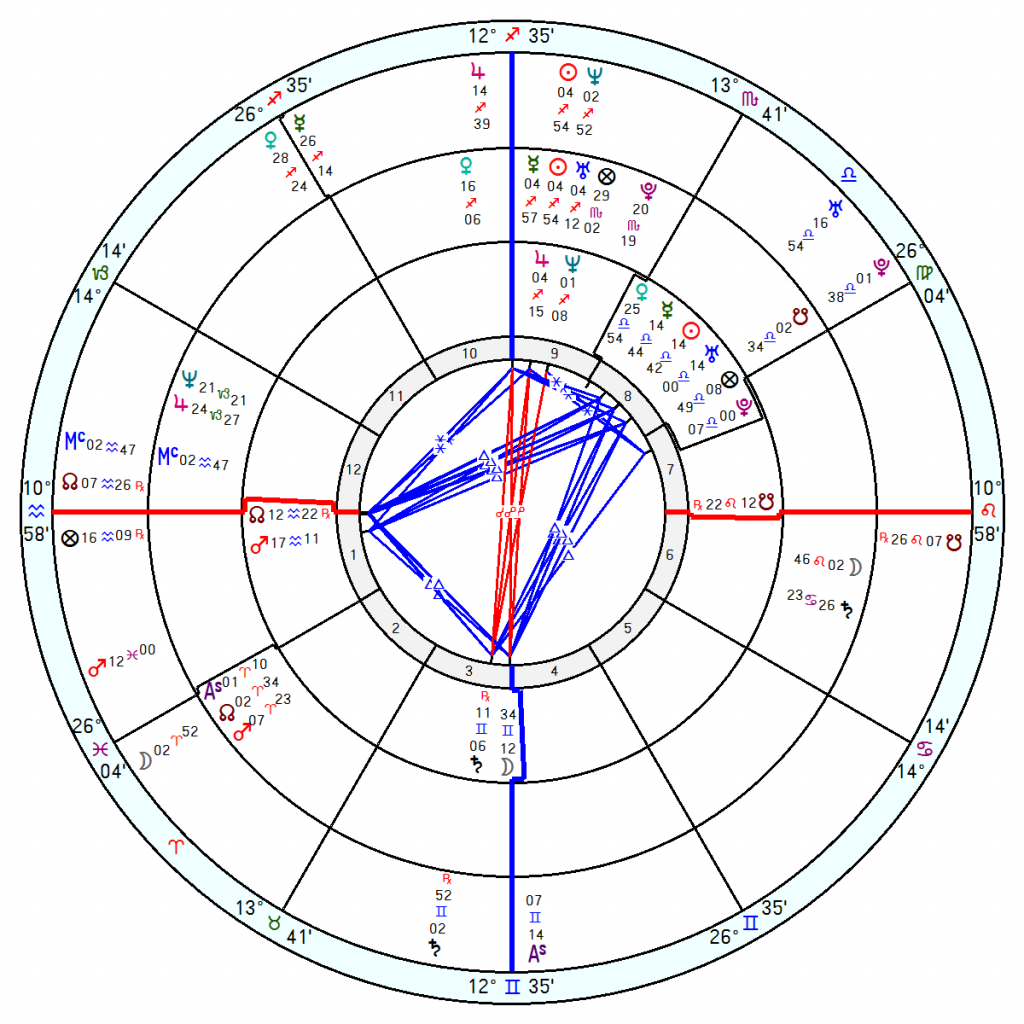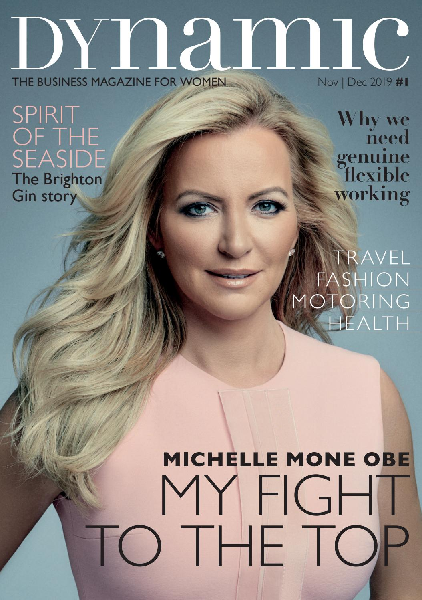 The spirited Michelle Mone – the first lady of lingerie –  was an unlikely addition to the House of Lords in 2015 in a controversial David Cameron gift. She is now facing calls to resign having been accused of sending racist and abusive messages to a man of Indian heritage. Standard denials followed.
  She was born 8 October 1971 4.55pm Glasgow and was brought up in poverty, left school at 15, became a model and after her marriage launched a lingerie firm. It was her revolutionary uplift bra that Julie Roberts unwittingly promoted in Erin Brockovitch that turned their underwear business into a roaring success.
She divorced, sold her shares, moved into the Lords and is now one of the highest paid business speakers collecting £25,000 a gig.
 She does have a contrary, ornery and outspoken Mars in Aquarius on her Ascendant in an emotionally-detached and communicative Air Grand Trine; and a Moon Saturn conjunct in Gemini with Saturn opposition a head-in-the-clouds, high-finance Jupiter Neptune in Sagittarius. But the key factor in her chart (birth time being sound) are five planets in her 8th including an exact Sun Uranus Mercury in Libra which trines her Mars. She won't be short of courage though will be impulsive, with a short fuse and be driven by unconscious urges she won't always understand.
Her Sun, Uranus, Mercury was conjunct her Jupiter probably earlier this year for a stroke of luck though that has clearly moved on. This week's Sagittarius Solar Eclipse is conjunct her Midheaven exactly which will threaten to rock her pedestal. And her Progressed Mars is also square her MC over the coming year which suggests a collision slowing her forward trajectory.
  With tr Saturn aiming below her Ascendant into her lower profile First Quadrant from early 2022 for several years, crossing Mars next year as well; plus tr Uranus square her Ascendant and Mars in coming months it's likely to be a rocky and less successful road ahead.