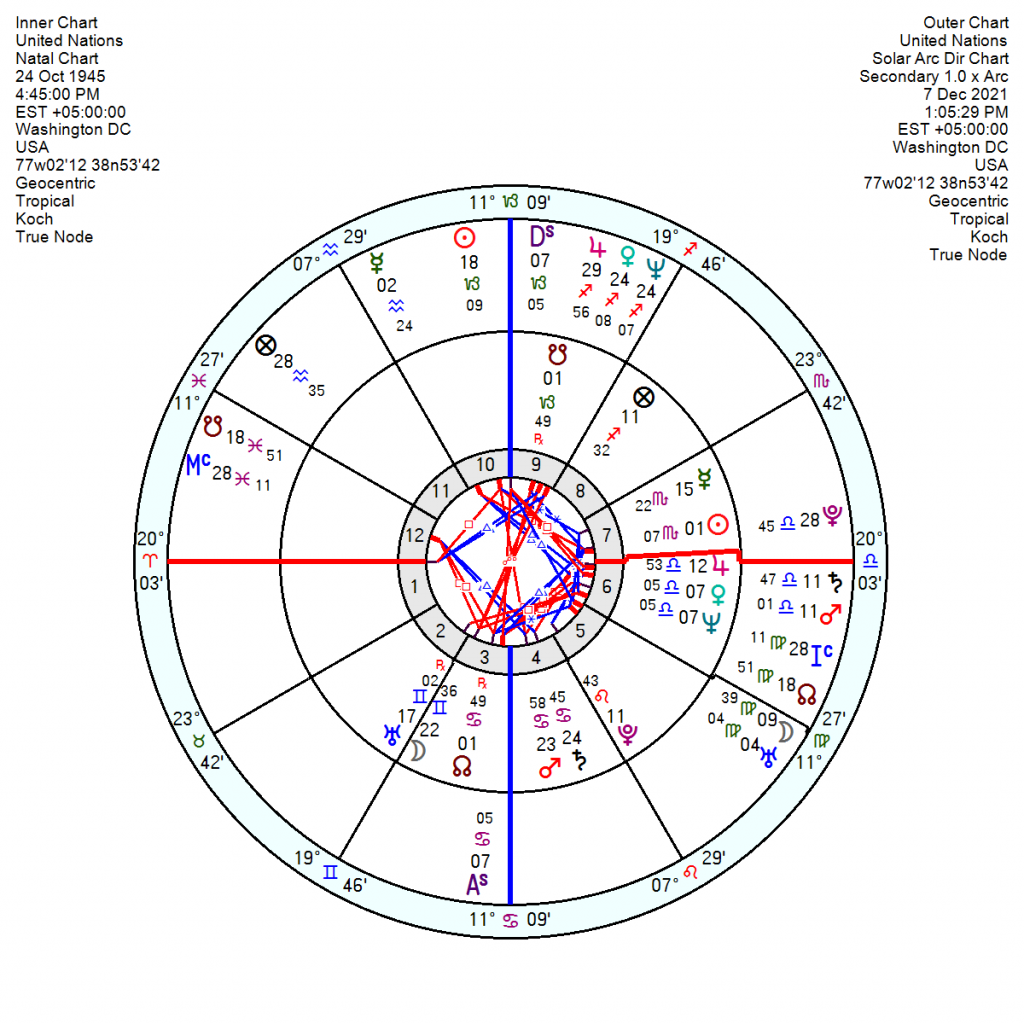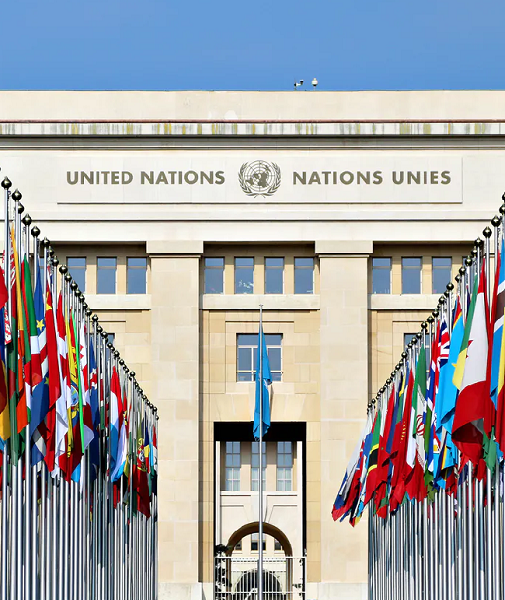 Whither the United Nations is becoming a pressing question with not only China and Russia acting like the world's bully boys against the west but Saudi Arabia for several years now pitching in its muscle as well with bribes and browbeating to block criticism of its barbaric war in Yemen.
It may be that the USA's Pluto Return and the quantum changes up and coming with Pluto moving into Aquarius, Neptune in Aries and Uranus into Gemini between 2023 and 2026 herald a rupture from the past and the need for a radical rethink ahead.
There has been massive pressure on the UN chart in the recent past with tr Pluto opposition the Mars Saturn and the 5th house Pluto getting battered at the moment by the tr Uranus square and tr Saturn in opposition. Tr Neptune is also in an undermining square to the Moon in 2022/23. And the October 2022 Solar Eclipse will be conjunct the UN Sun for months of crisis thereafter.
But the real challenges come from 2024 to 2027 with first tr Pluto in the 10th square the 7th house Scorpio Sun putting unbearable stress on cooperation; as well as a blocked Solar Arc Pluto conjunct the Sun. And then the Solar Arc Sun will oppose the UN Mars and Saturn.
Without the robust support of a superpower USA it's difficult to see how it can survive in its present form.