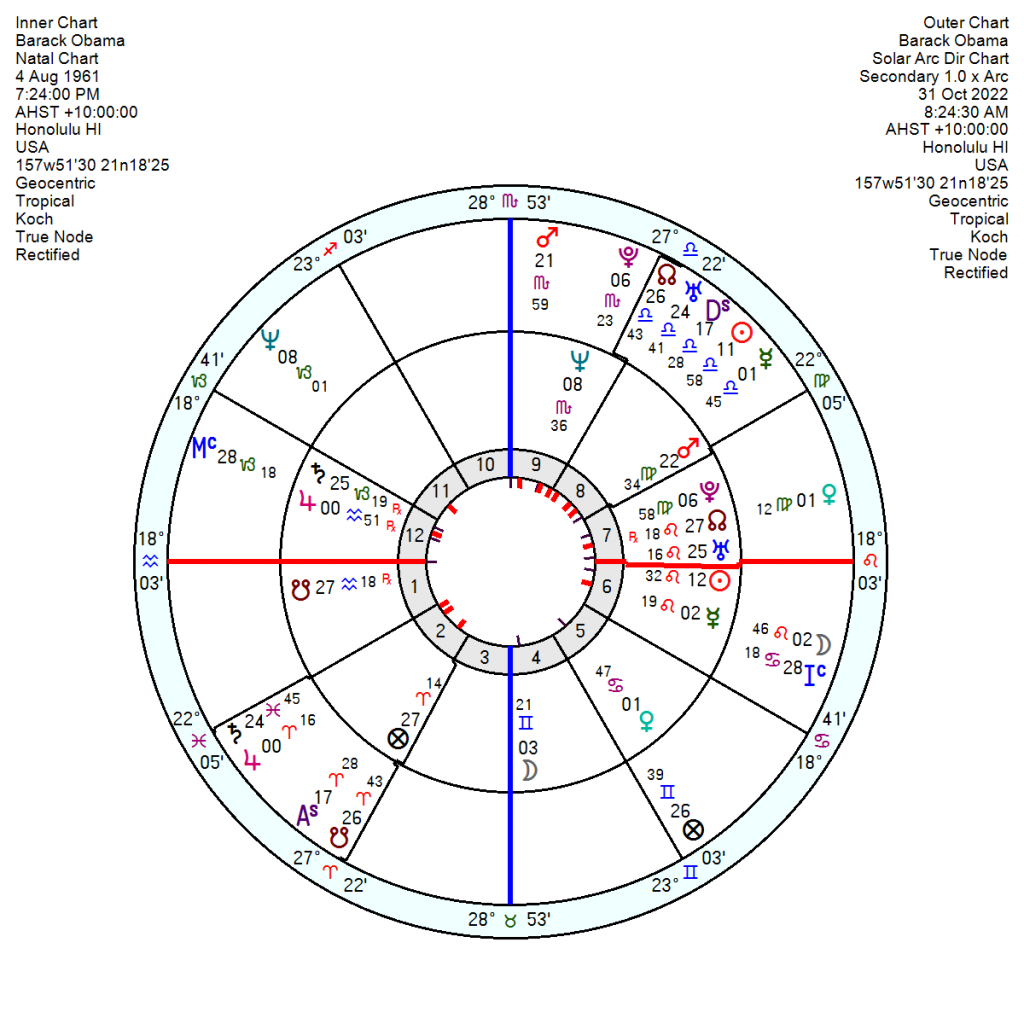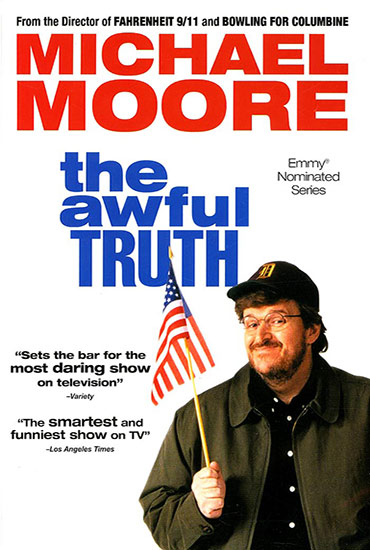 Michel Moore, the documentary maker and left-wing activist, is convinced against the general consensus that the Democrats will win big in the midterms. He predicts there will be a record turnout of younger voters whose views pundits and commentators often miss, who have been riled by the SCOTUS anti-abortion vote. He says the biggest political grouping in the US is not Republicans or Democrats, but non-voters and this is the group he wants to reach before November 8. He correctly called Trump's win in 2016 but that is no guarantee he can repeat his winning bet this time round.
Born 23 April 1954 12.45pm Flint, Michigan, he has a Taurus Sun conjunct his Midheaven from the 9th opposition Saturn in Scorpio on his IC – practical, serious, ultra-determined. He also has a charming Venus in his 10th and a dynamic Moon Mars in Capricorn in his performing 5th house – so not a shrinking violet.
He does have a prominent Neptune in the 3rd opposition Mercury in Aries and square a revolutionary, outspoken Uranus, trine Jupiter and sextile Pluto, so he will be idealistic and creative but not always easy to pin down.
His chart does show mild uplift from transiting Jupiter trines and sextiles to various midpoints – and one 'unusual success' indicator from tr Jupiter square his Pluto/MC midpoint but that is heavily dependent on his birth time being accurate to the minute. Otherwise he has tr Pluto conjunct his Mercury/Saturn midpoint running into early December which will make him gloomy or overly-serious. Not exactly conclusive.
  Barack Obama's chart is much the same over the election period with a hotch potch of pluses and minuses. On the positive side he has a successful tr Jupiter trine his Midheaven and sextile his Solar Arc Midheaven and a mildly upbeat tr Pluto sextile his Mars/Jupiter midpoint till December. But those are running at the same time as an undermining, panicky tr Neptune opposition his Mars running through till January. Tr Saturn opposition his Sun/Uranus midpoint making him highly impatient about restrictions. And a nerve-stretched, high-risk tr Uranus opposition his Saturn/Pluto midpoint.
Tr Saturn is also sitting on his Ascendant which won't have him singing and dancing and is then moving him into a less ambitious and less visible few years ahead. 2024 look less than ecstatic for him with his Solar Arc Pluto conjunct his Neptune.