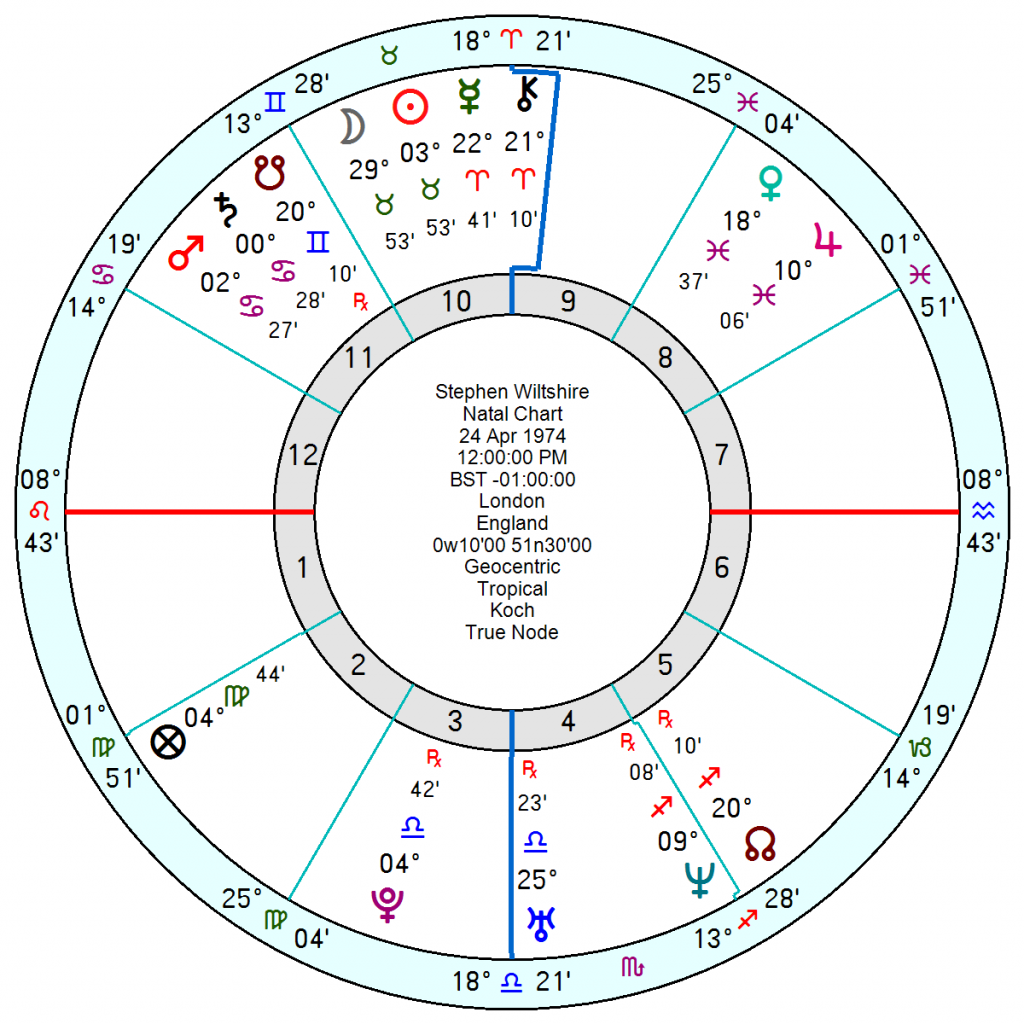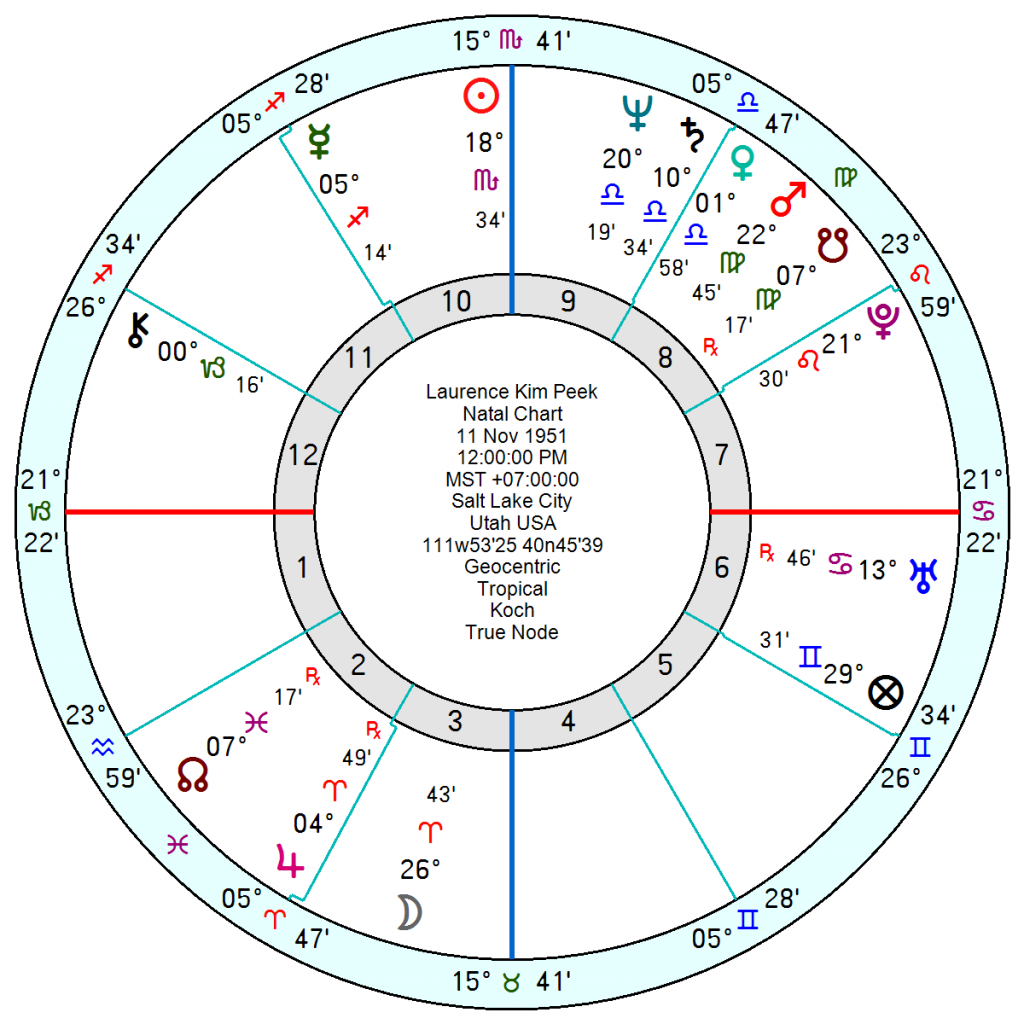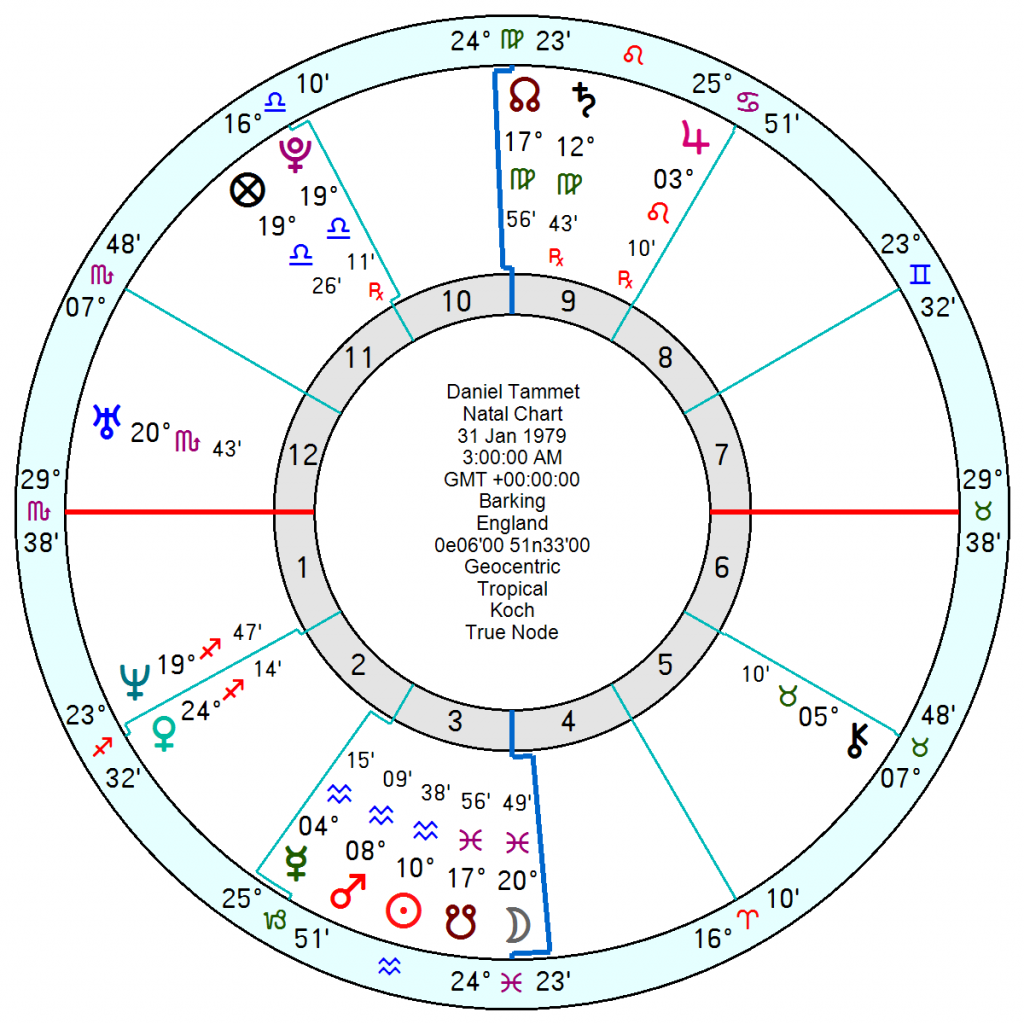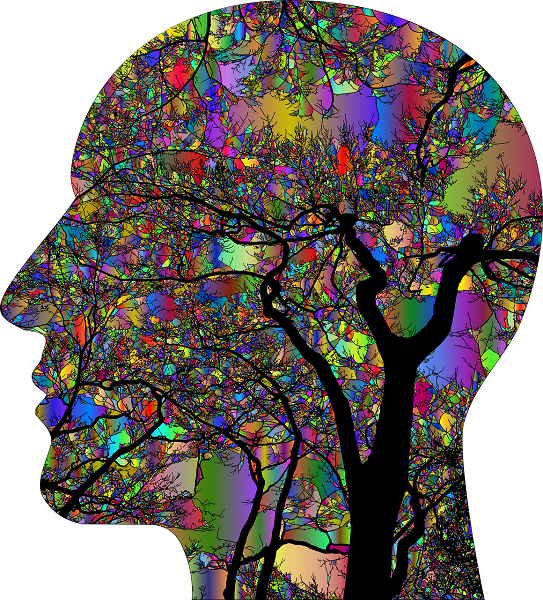 Memory and the ability to recall or re-picture past events is associated with several signs and planet. Mercury and Gemini/Virgo rules short term memory. But Scorpio has a reputation for being the elephant who never forgets, followed closely by Taurus. Cancer, a sentimentalist about the past, also clings on. The Water signs which also includes Pisces are visual and might be expected to have photographic memory abilities.
In mythology, Mnemosyne was the goddess of memory – the daughter of Uranus and Gaia who mated with Zeus to produce the nine Muses.
Three individuals with extraordinary memories are worth pondering though there are sadly no birth times which might help and no very clear Astro-similarities, though any ideas welcome.
Stephen Wiltshire, 24 April 1974, an architectural artist and autistic savant, can draw a landscape, buildings; or an entire city after one viewing from a helicopter. He lacked verbal communication skills until he was nine.
  He has a Taurus Sun on the focal point of a Yod inconjunct Pluto and Neptune; with his Pluto square Mars Saturn in Cancer which is turn trines Jupiter in Pisces – with Venus also in Pisces. His Mercury in Aries opposes Uranus.
Laurence Kim Peek, 11 November 1951, Utah, a megasavant with congenital brain abnormalities, and low verbal skills, was the inspiration for Raymond in the Rain Man movie. He had an exceptional memory and could remember the contents of 12,000 books he had read.
He was Scorpio with his Sun square Pluto and sextile Mars in Virgo and trine Uranus; with his Mercury in Sagittarius trine Jupiter in Aries.
Daniel Tammet, 31 January 1979, Barking, England with an unverified time of 3am, is an English essayist, writer and savant with Asperger's Syndrome. He does appear to have an exceptional memory though there is a question over whether that is partly due to his training and strategies for remembering or synaesthesia which joins senses not normally connected – to see sounds and hear colours for example. He knows eleven languages and writes so clearly doesn't lack verbal skills.
His chart is different from the two above with an Air Sun, Mars, Mercury in Aquarius and Saturn in Virgo.
Not sure what conclusions if any to draw.
I was always intrigued by a story told me years ago by an Army officer who had been seconded to fight with Arab soldiers in the Middle East. He said the illiterate ones could remember highly complex orders on first telling, while the literate ones needed it repeated or written down. Which does suggest that brain changes are involved with education.
I do have a fairly photographic memory which I might put down to having several planets in the 12th (Pisces natural home) plus a dose of Virgo and Gemini.
Do pitch in.