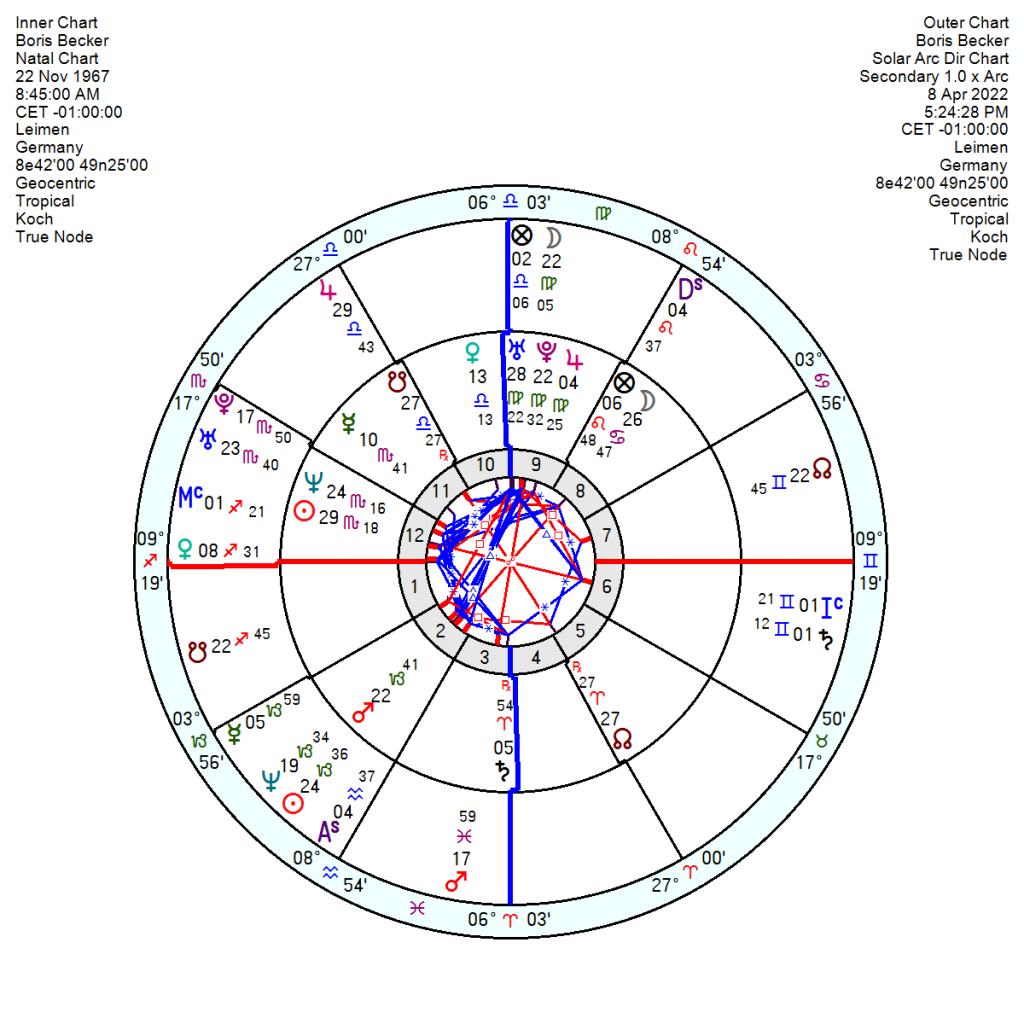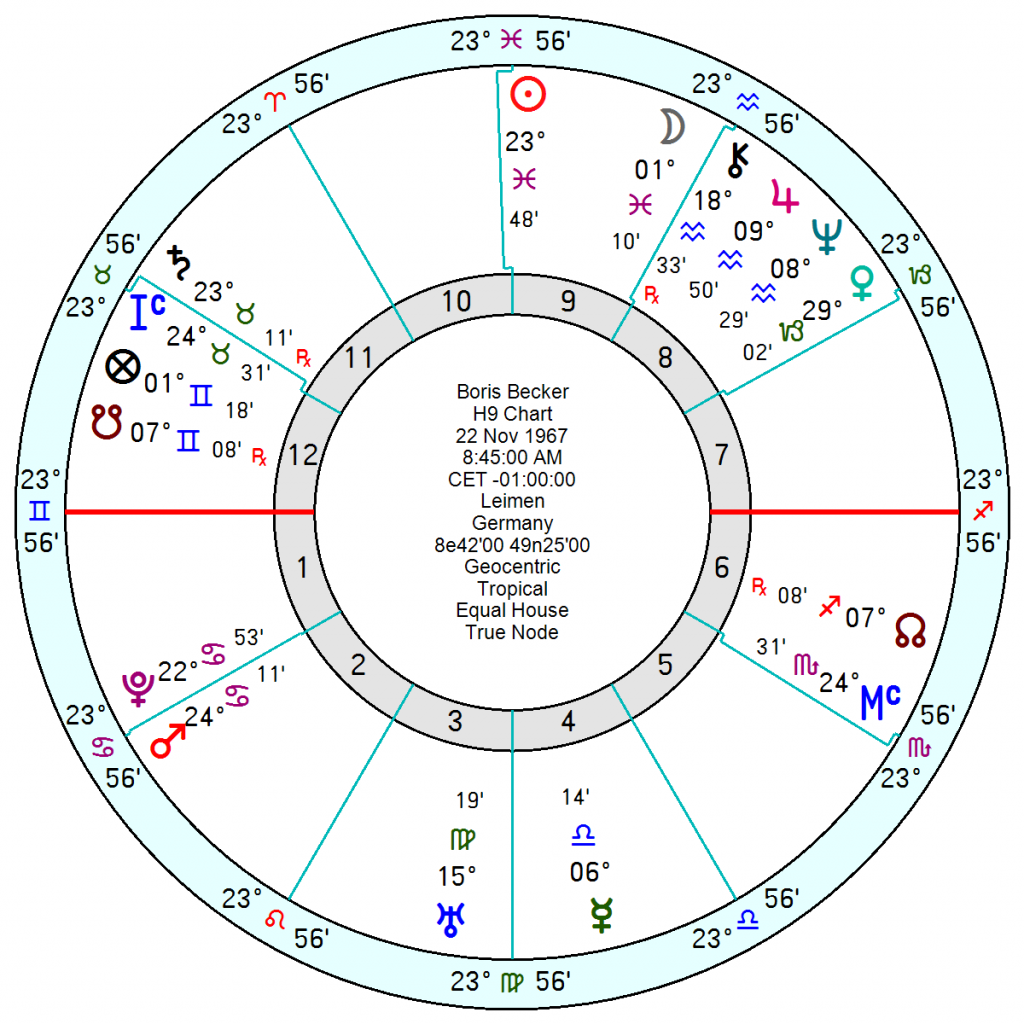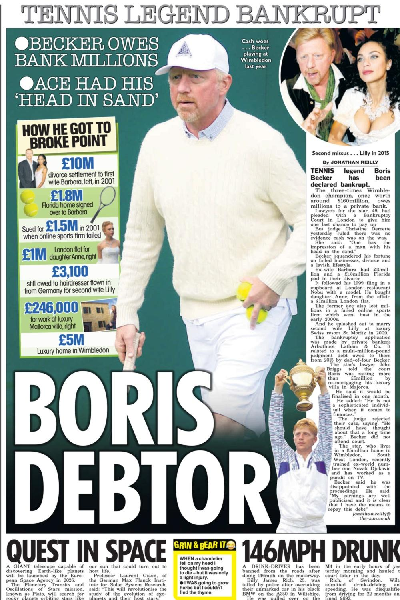 Boris Becker, the former wunderkind of tennis, winning his first Grand Slam at 17 and six more before he retired, is facing prison for financial deceptions. He was declared bankrupt in 2017 over a £3 million debt but hid assets and continued spending. His off-court and retirement life has been the stuff of tabloid headlines with a tangled love life, a paternity suit, DNA tests, a divorce amid tales of lavish living and allegations of deceit.
  He was born 22 November 1967 8.45am Leimen, Germany, and has a powerful though potentially chaotic chart. His Scorpio Sun is conjunct Neptune in the 12th trine an 8th house Cancer Moon, sextile Uranus Pluto in Virgo and sextile Mars; and square Jupiter. His Moon is opposition a 2nd house Mars in acquisitive Capricorn. And he has a tricky karmic Saturnine Yod inconjunct Mercury in Scorpio sextile Jupiter in Virgo which requires self-discipline and maturity to get the better end of it otherwise it is self-defeating. His Saturn opposes a charming, good-for-PR 10th house Venus in Libra.  Driven, determined, emotionally intense and not good at listening to advice. 
  His pleasure-seeking 9th Harmonic is exceptionally strong. And his Moon Mars in the 8th/2nd will exacerbate his tendency to financial excess. His Mars sextile Sun Neptune trine Pluto Uranus will give him a bulldozing inclination to go his own way with evasions if need be and overt bullying if all else fails.  
This year he has the final aspect of tr Pluto opposition his Moon which will be emotionally fraught from August this year; with disempowering panics and disruptions from midpoints and a jangled Solar Arc. With nothing that looks like good news for several years ahead.