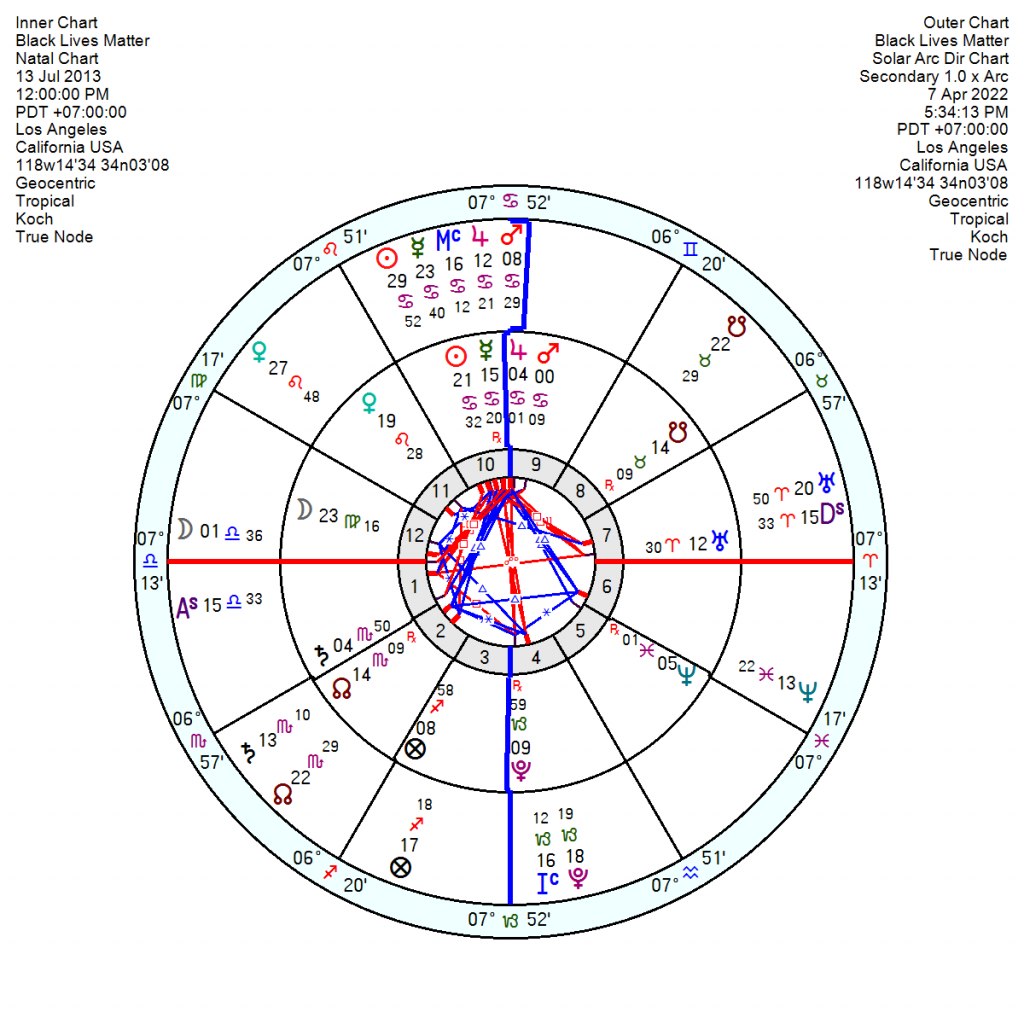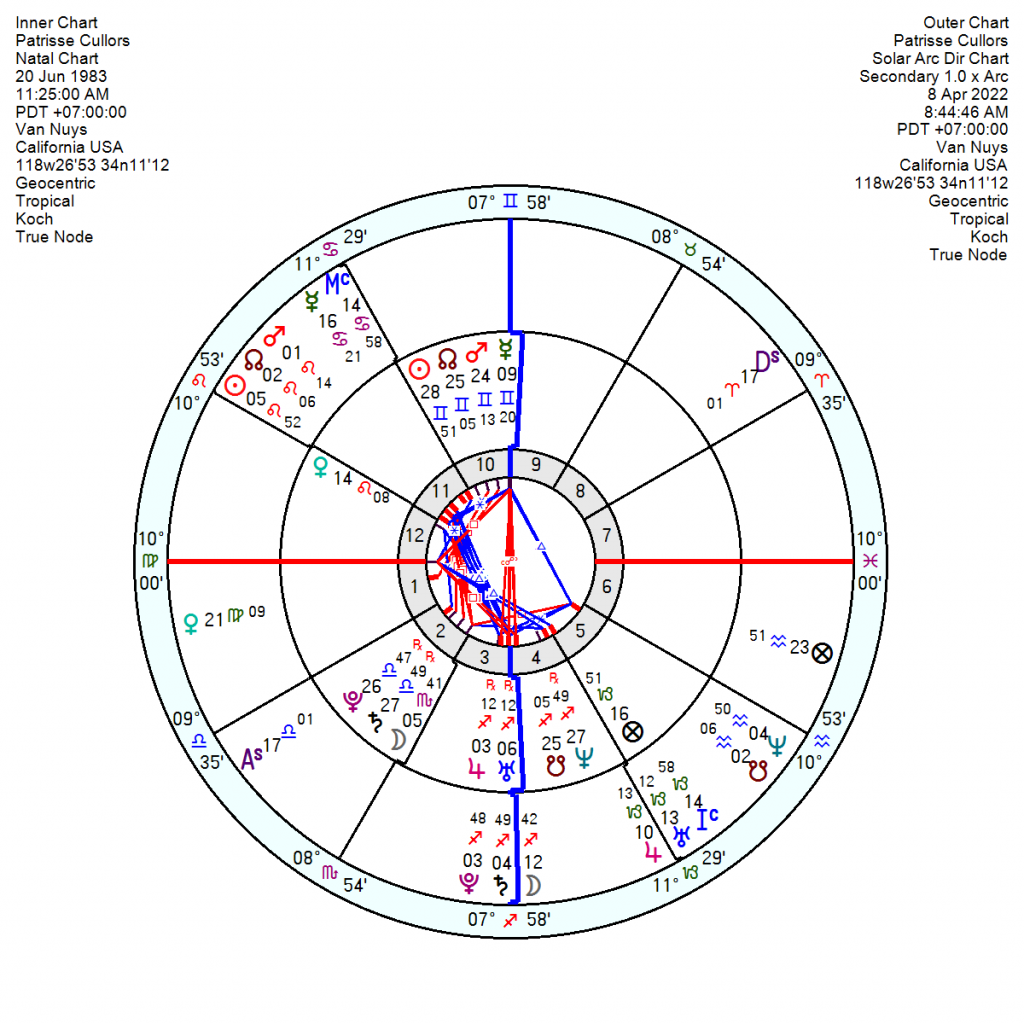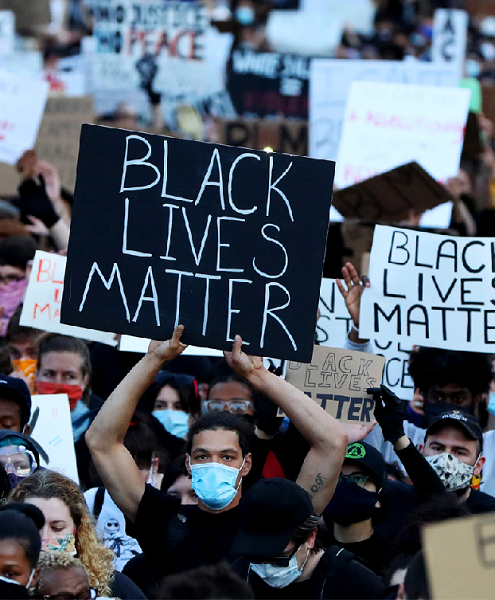 Black Lives Matter is facing increasing scrutiny over its finances. $90 million has been taken in to date with some disbursed to partner organizations but there appears to be no executive in charge of finances since the co-founder Patrisse Cullors resigned along with the other two co-founders last year. The DoJ is demanding information and a lawyer has been brought in by BLM to untangle what has been going on. Cullors is claiming racism and sexism is behind an expose in the New York magazine about the purchase of a $6 million house, way over market value during her tenure.
BLM, 13 July 2013, does look to be in serious trouble ahead with the Scorpio Node catching a Nodal Half Return this year which would bring financial wrangles to the fore. But most damaging is the Solar Arc Mars opposing Pluto in 2023/24 which will grind the organization to a halt.
The chart itself is a curious mix of healing with a Water Grand Trine of Neptune trine Saturn trine a confident Jupiter Mars and revolutionary with a focal point Uranus in Aries with a tendency to internal crises.
Patrisse Cullors, 20 June 1983 11.25 am Van Nuys, California, is an activist, artist and writer, who resigned from BLM in May last year to pursue other interests. She has an articulate and argumentative Sun Mars in Gemini in her 10th opposition Neptune and trine an unyielding Saturn Pluto in her financial 2nd hose. Her Mercury also in Gemini is on her Midheaven opposition Jupiter Uranus. Certainly a communicator, super-ambitious with her Sun tied into Pluto and Neptune, can be slippery. Her Scorpio Moon is not well integrated in her chart apart from a wide conjunction to Saturn, so she'll be emotionally disorganized.
She's not doing well ahead with a panicky tr Neptune square her Mars from the middle of this month on and off, picking up the square to the Sun/Mars midpoint in 2023 and then her Sun in 2024 – so a long slide of undermining circumstances and disappointment. Plus heavy financial pressure with tr Pluto square her 2nd house Pluto (2021/22) and Saturn (2022/23).
A tragedy that so many gave with good intentions and there wasn't the organization in place to manage the donations sensibly and transparently.
See previous posts – on Cullors 13 April 2021 and BLM 30 August 2020