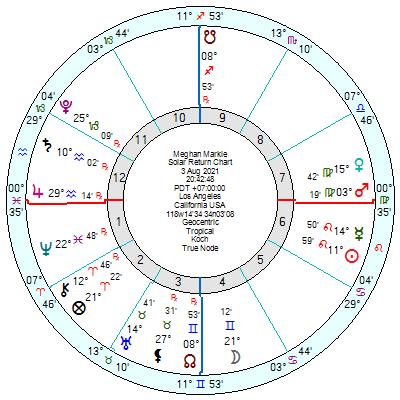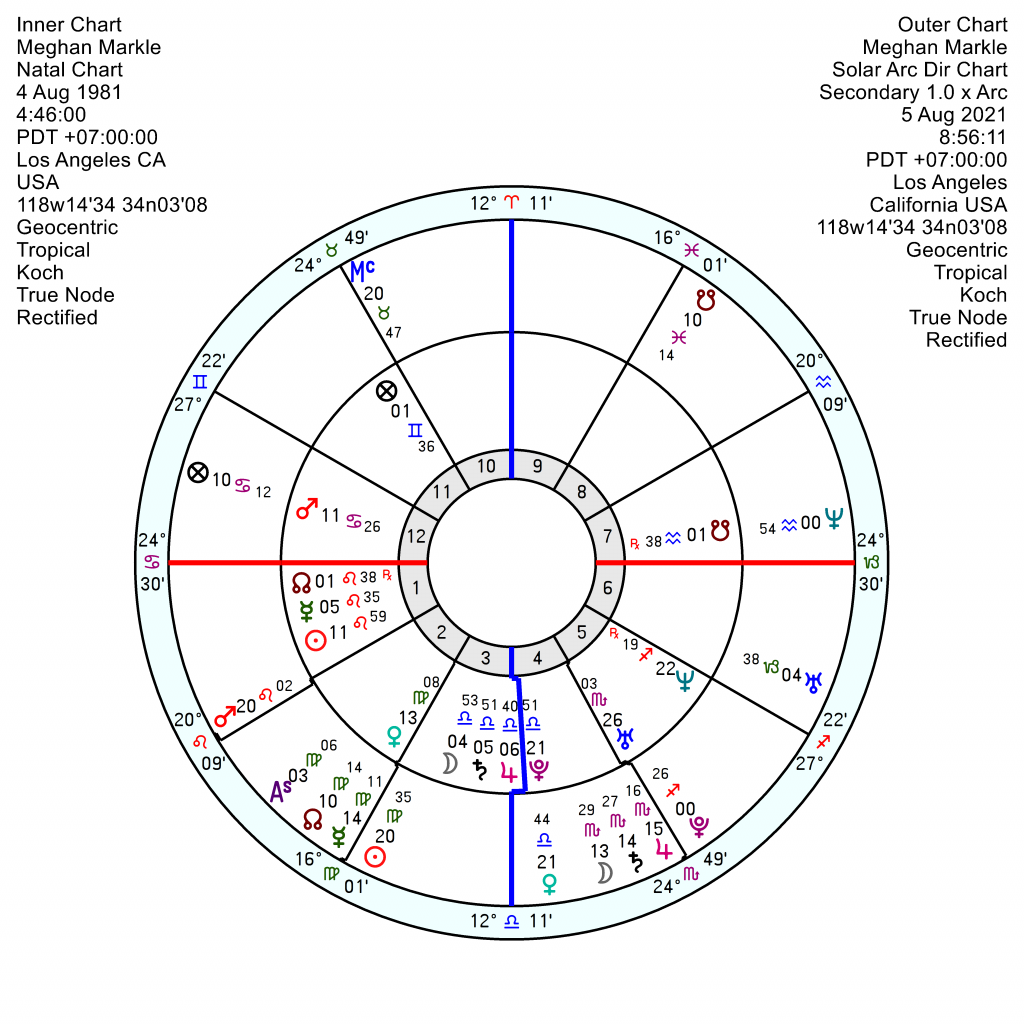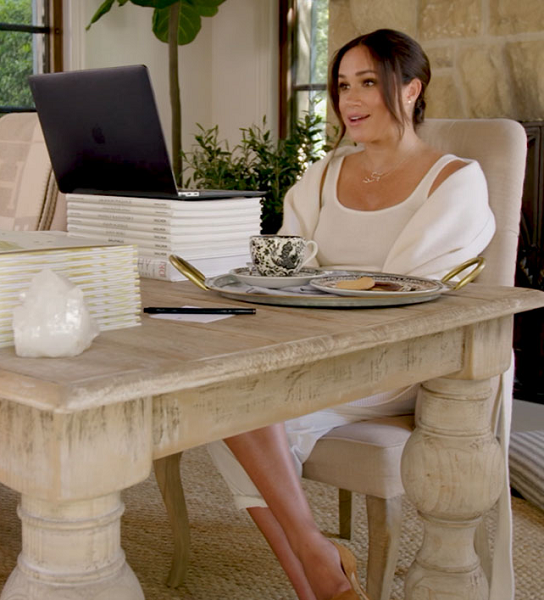 Meghan, Duchess of Sussex, celebrated her 40th birthday with a rousing celebrity-influencer video giggling with a professional comedienne from her plush California residence offering encouragement to women going back to work. Needless to say certain sections of the media sent it up and the comments sections were even more critical about the hypocrisy and tone-deafness of the wealthy, never mind all previous wails about needing privacy. It did veer towards parody and perilously close to caricaturing the Queen's speech setting and Royal tea-parties.
Her Solar Return for this coming year has a passionately enthusiastic Mars and Venus in her 7th and Jupiter in the Ascendant so her confidence will be high and she'll be socialising and charming at full volume. Her Sun Mercury in the 6th will keep her hard at work though opposing Saturn in the 12th, she may lack a realistic and practical approach – and that opposition squares onto Uranus in the 3rd. Such a Uranus can obviously be innovative though in the 3rd it will also be outspoken; and in fixed signs tends to be wilfully determined. Intriguingly Tierney says of a focal point Fixed Uranus – "if [her] vision of "truth" is not all-inclusive, it will breakdown eventually and lose its structure entirely."
A 4th house Moon square Neptune and trine Jupiter suggests a need for a secure home life with moments of contentment and some disappointments or confusion. But with the North Node conjunct the IC she will find it easier to slide back into career ambitions than focusing on developing a rooted domestic life.
The transiting Uranus square tr Saturn will continue to hard aspect her Leo Sun on and off till early 2022 which will be up and down, with setbacks and some opportunities. She also has her Solar Arc Uranus square her Moon exact in three months, which may be a family or emotional upset, with repercussions running on till late 2022 as Solar Arc Uranus squares her Saturn as well. Her Progressed Moon moving out of her 8th house in three months will lift some concerns though it has been balanced recently by tr Jupiter also moving through her 8th until March 2022 which is good for money and usually brings beneficial changes.
Saturn moving into her 8th from April 2022 for three years may be stickier on the business money front and she'll be thrown back on her own resources with less support emotionally and financially. She will have some frustrations and trapped phases in 2022 with tr Pluto continuing to oppose her Sun/Mars midpoint and she will hit a lacklustre patch in 2023 with her Solar Arc Sun square her Neptune. Though she is overall powering up for a major career push over the next fifteen years with her tr Saturn rising upwards in her chart.
Her relationships won't be easy with tr Pluto just moving into her 7th for many years ahead which can bring tensions with partners and others as Pluto's controlling tendencies come to the fore.
Her relationship chart with Harry is already under a good deal of pressure with tr Pluto square the chained-together Saturn Pluto this year and moving on to oppose the composite Moon in 2022 and 2023. Given the way they have been living out this aspect by projecting it out onto Harry's family, it seems likely the aggro in that direction will continue. Apart from her mother she appears to have cut away from almost all of her own family, including her father's brother a retired US diplomat, recently deceased, who had been helpful to her as she was starting out.
Harry is not in an ambitious phase at all and would prefer to disappear into a lower profile role.
Pic: Archewell