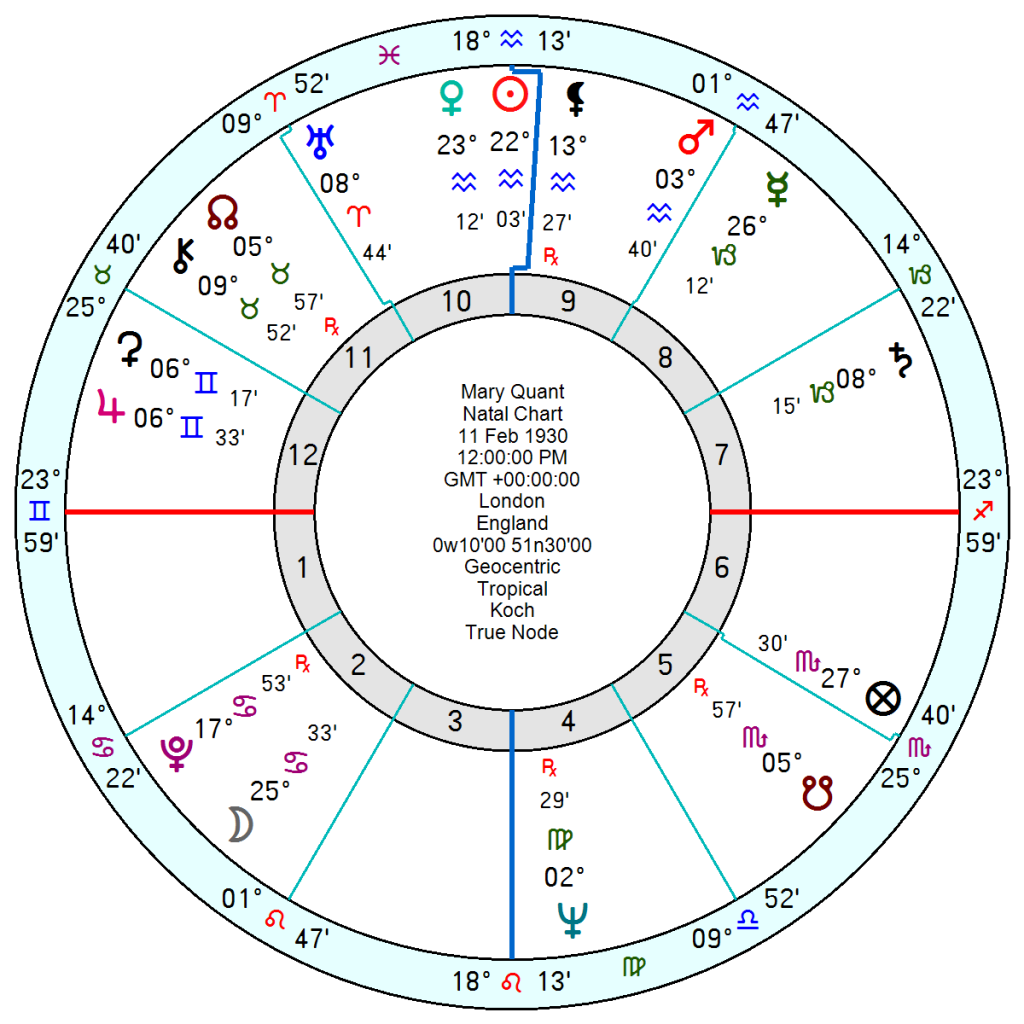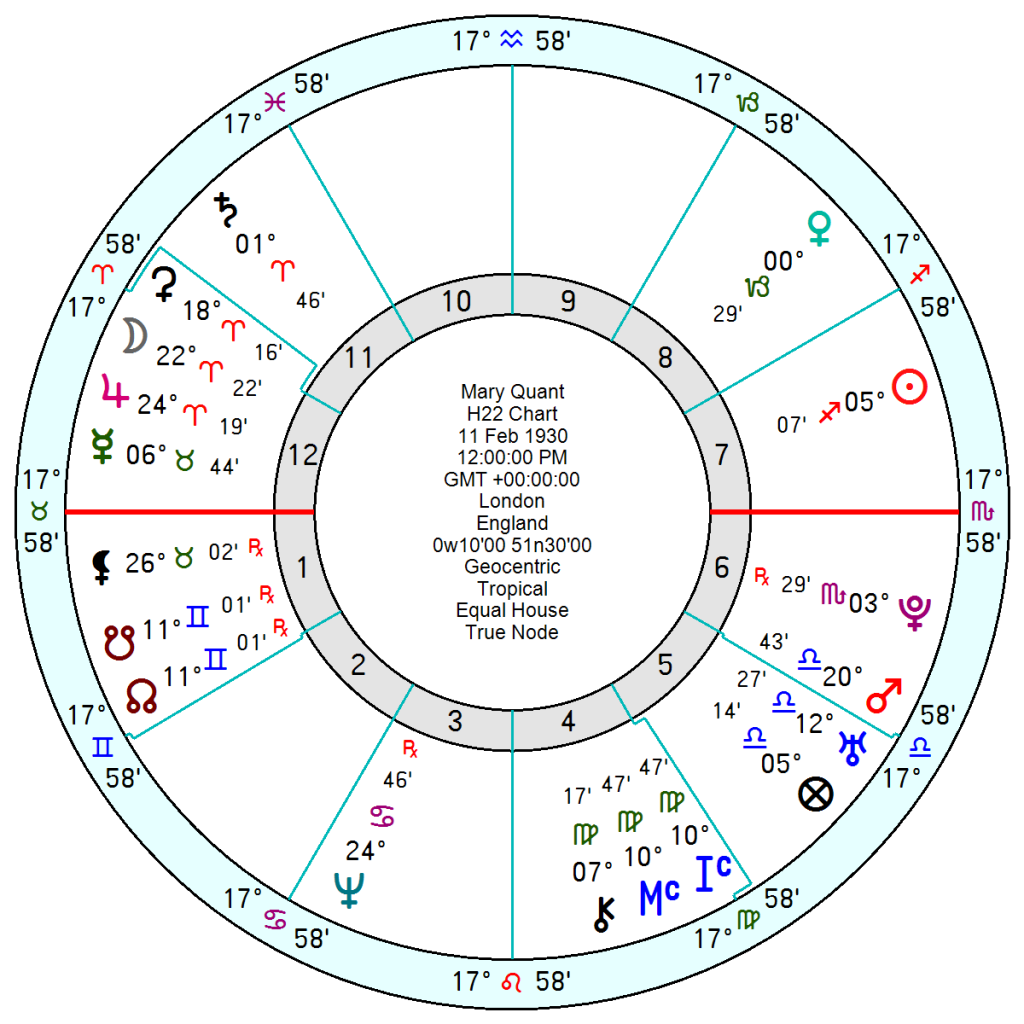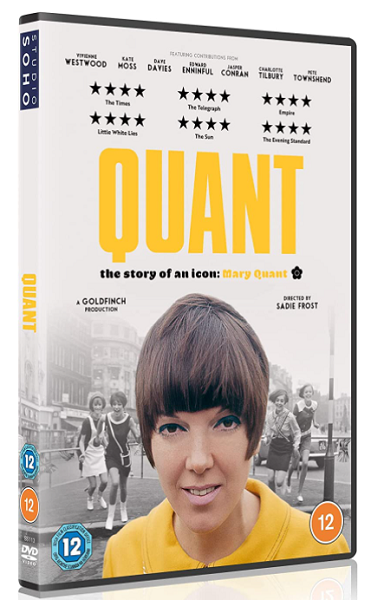 Mary Quant, the trailblazing British fashion designer who became the "godmother" of youthful fashion in the 1960s, has died at the age of 93. The mini-skirt became her emblem, along with hot pants and colourful leggings, all designed to give women a "feeling of freedom and liberation". Bazaar her boutique on the King's Road in Chelsea became the go-to shop for a new generation of young women with jobs and  disposable income to spend on clothes.  Her designs were popularised by Jean Shrimpton, Pattie Boyd, Cilla Black and Twiggy.
She was born 11 February 1930, no birth time, in London and had a maverick Aquarius Sun conjunct Venus also in rainbow-tinted Aquarius. Her Mars in determined and contrarian Aquarius was in a risk-taking sextile to Uranus and an exuberant trine to Jupiter. She had an Earth Grand Trine of Saturn in Capricorn trine Neptune trine North Node in Taurus which is good for business and practical skills. With her Saturn in tough-minded opposition to Pluto and squaring onto an inventive, trail blazing Uranus in Aries. That Cardinal T square would make her restless, ambitious and give her a surplus of initiative.
Her global reputation is well noted in a well-aspected 22nd Harmonic.