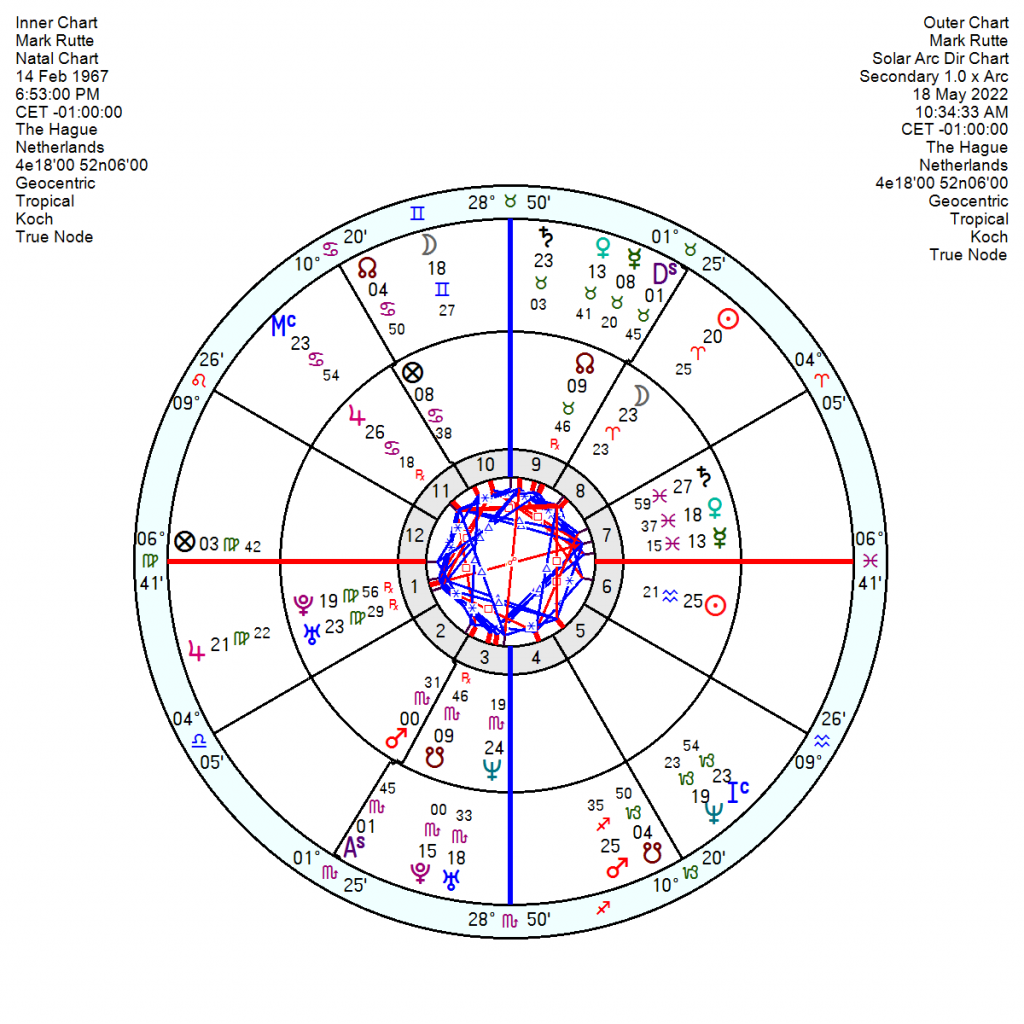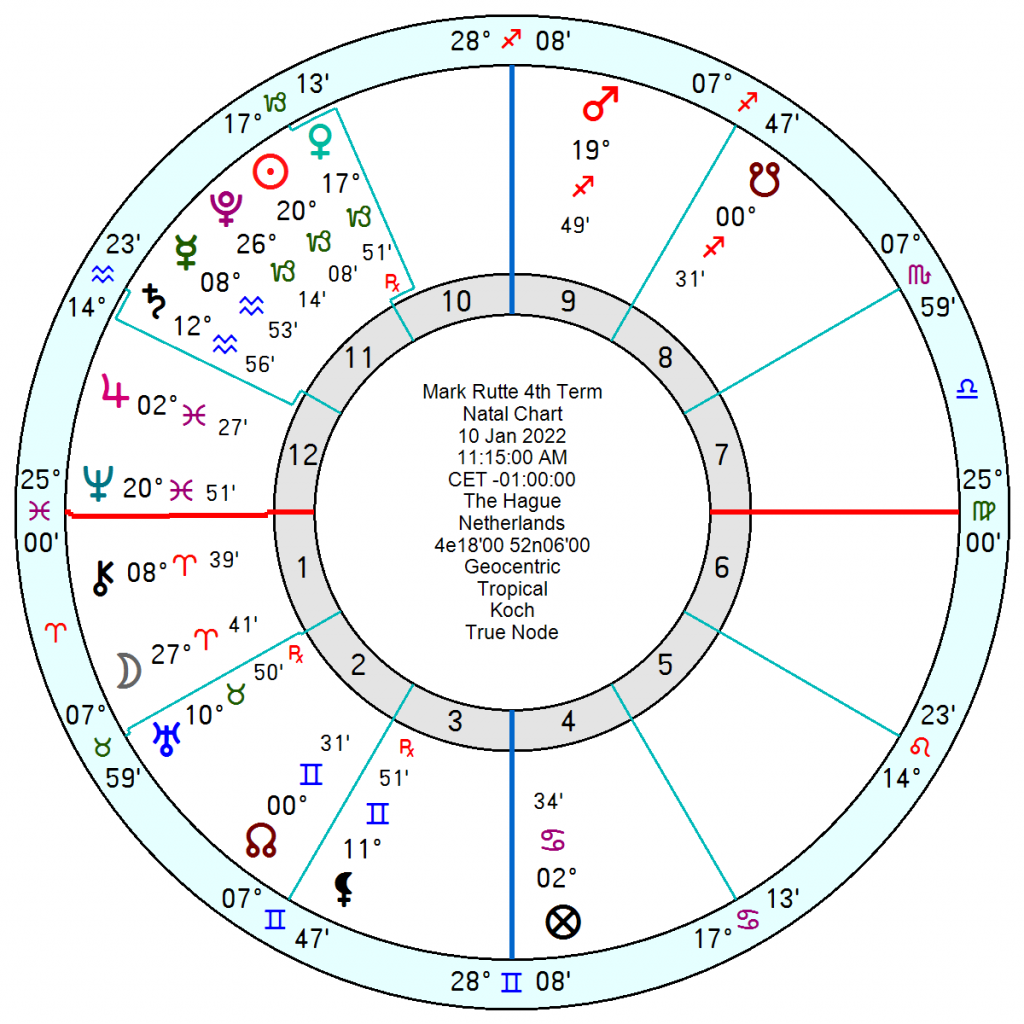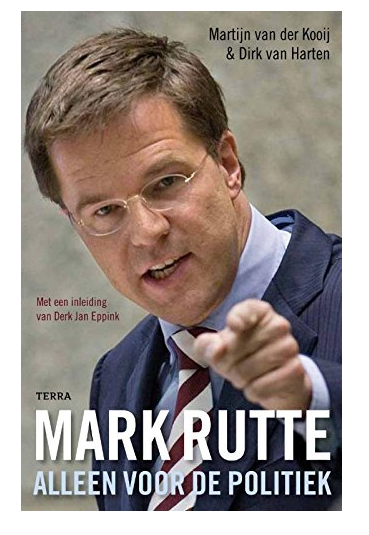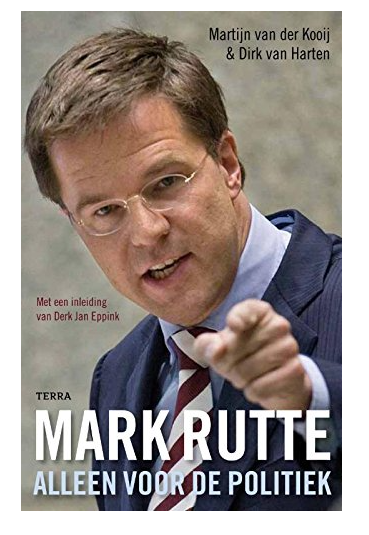 Teflon Mark Rutte in for a fourth term as prime minister of the Netherlands despite a string of scandals, is relying on his winning Jupiter to see him through this year. It may not hold him up through 2023 but will be back with more unmerited bounty by 2024. Whoever said life wasn't fair?
Born 14 February 1967 6.53pm, The Hague, he has a hard-working 6th house Aquarius Sun in a slippery square to Neptune. His Neptune is in a Water Grand Trine to Jupiter in Cancer trine Saturn in Pisces, with his Saturn opposition Uranus Pluto in Virgo – so a talented Grand Trine formed into an influential and innovative Kite. He also has an ego-centric Yod of Jupiter sextile Uranus inconjunct Sun.
Tr Pluto will oppose his Jupiter for a final time this August to early December which is mirrored on his 4th Term chart, 10 January 2022 with tr Pluto conjunct the Mars/Jupiter midpoint. So a confident push ahead.
  It won't be all upbeat since he also has this year tr Saturn conjunct his Sun and square his Neptune this year. And 2023 looks tough going with tr Uranus jolting his Sun and Neptune; and Solar Arc Saturn opposition his Neptune in 2023 and then square his Sun in 2024. Plus a frustratingly trapped tr Pluto in Aquarius  square to his Mars from March 2023 on and off until late 2024, with a panicky uncertain tr Neptune conjunct his Saturn from May 2023 onwards as well. That timeline is also mirrored on the 4th Term chart with panics, uncertainty, indecisiveness and unpopularity in 2023 into 2024.
  His Jupiter will, as per usual, pick him out of a hole and by 2024 he has Solar Arc Jupiter conjunct his Uranus for a lucky break and more so by 2025 with his Solar Arc Midheaven conjunct his Jupiter. It may be he exits parliament and moves to greater triumphs elsewhere given he has tr Uranus conjunct his Midheaven from 2025 onwards indicating a change of career.
Luck is distributed whimsically by the gods and is rarely earned.