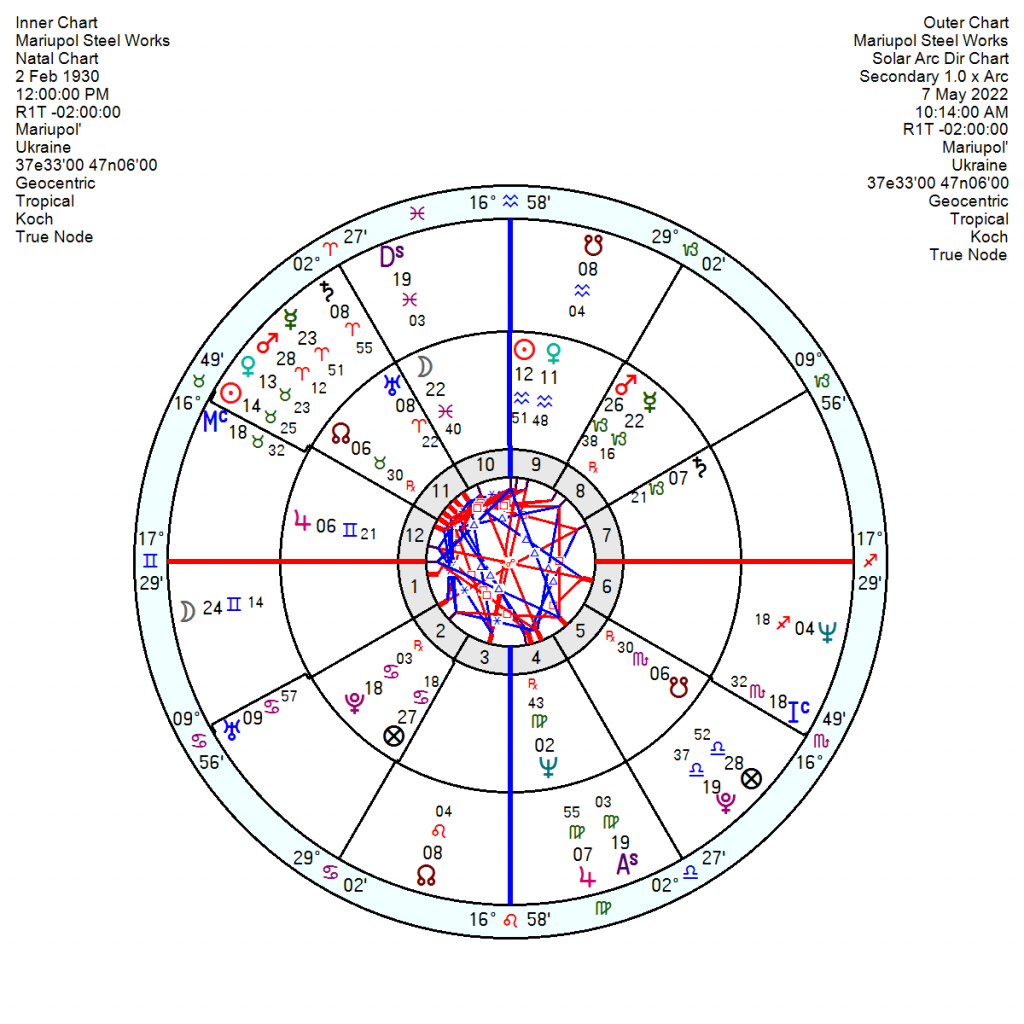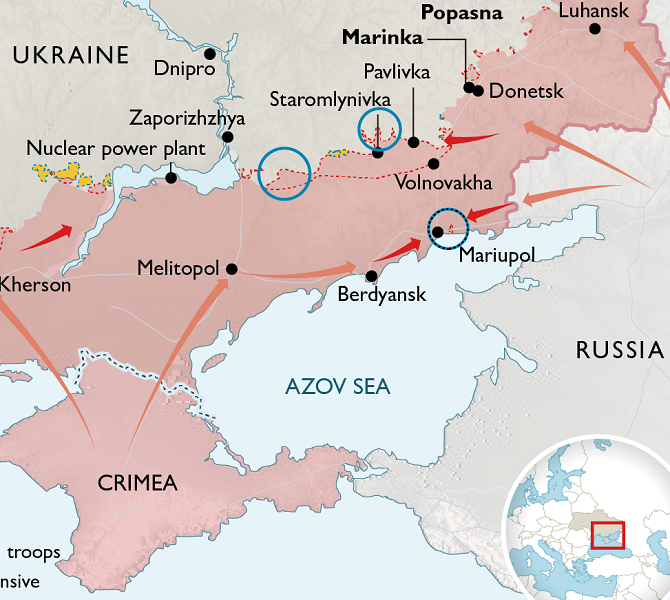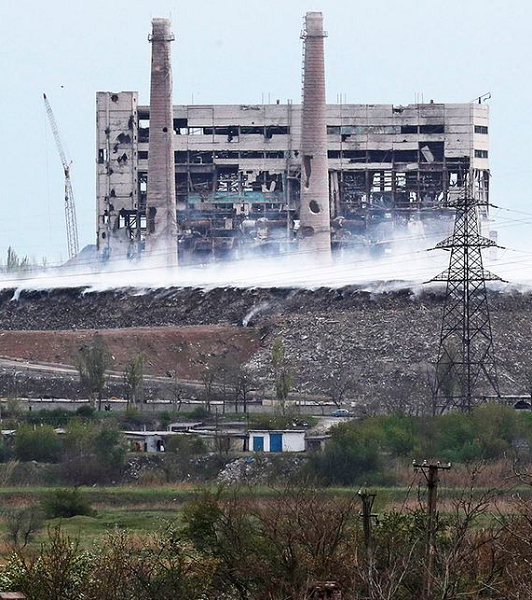 Mariupol, a strategic city on the coast whose seizure would allow Russian forces to travel between Donbas region and Crimea has been a key target in Putin's assault. Despite the overwhelming superiority of the encircling Russian forces, Ukrainian soldiers holed up in the Azovstal steel mill, the last outpost of Ukrainian resistance, have refused to surrender. They are living in appalling conditions in the basement, along with a number of civilians. A medical worker in the plant said on a video. "We are out of time. I don't know if I have a tomorrow. People are dying in my hands from infected wounds because there are no antibiotics, some from hunger."
It is assumed Putin wants his forces to secure Mariupol in time for Victory Day on May 9th when Russia celebrates the Soviet defeat of Nazi Germany.
Some civilians have been evacuated but Russian forces targeted Ukrainian troops helping to rescue them. And the defenders have so far refused several ultimatums to surrender, saying they do not trust the Russians to respect their rights as prisoners of war.
The steel works were founded on 2 February 1930 and unsurprisingly both the Mars and Solar Arc Mars are under extreme pressure this year. The natal Mars at 26 Capricorn will be back under a trapped, high-risk, cornered conjunction from tr Pluto from this August but it effectively overshadows this year. Plus the Solar Arc Mars at 28 Aries is catching the tr Pluto square exactly now till June and on and off till late 2024. Plus tr Uranus is conjunct the Solar Arc Sun exactly now and on and off into early 2023.
Which doesn't tell us much since even if Putin dematerialised overnight the damage would be considerable and take years to repair.
Ukraine see previous post April 11 2022