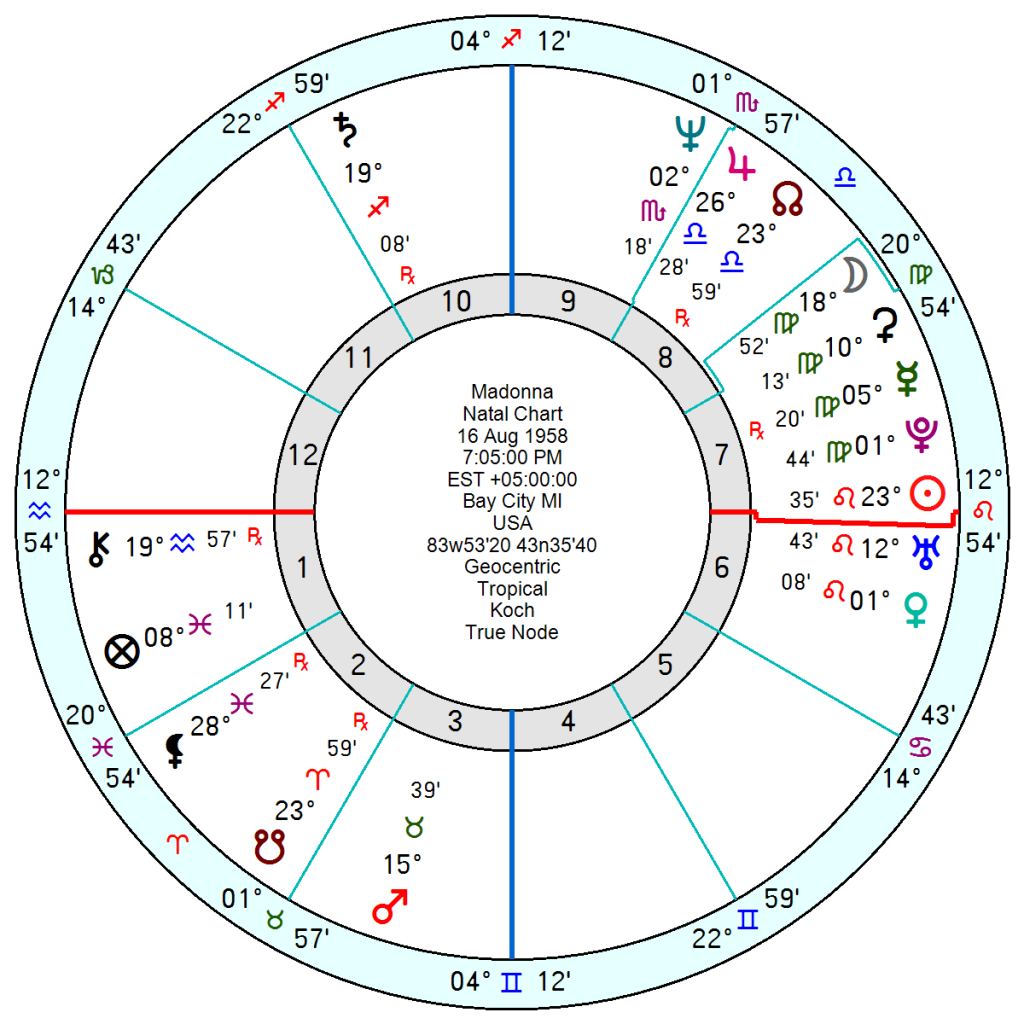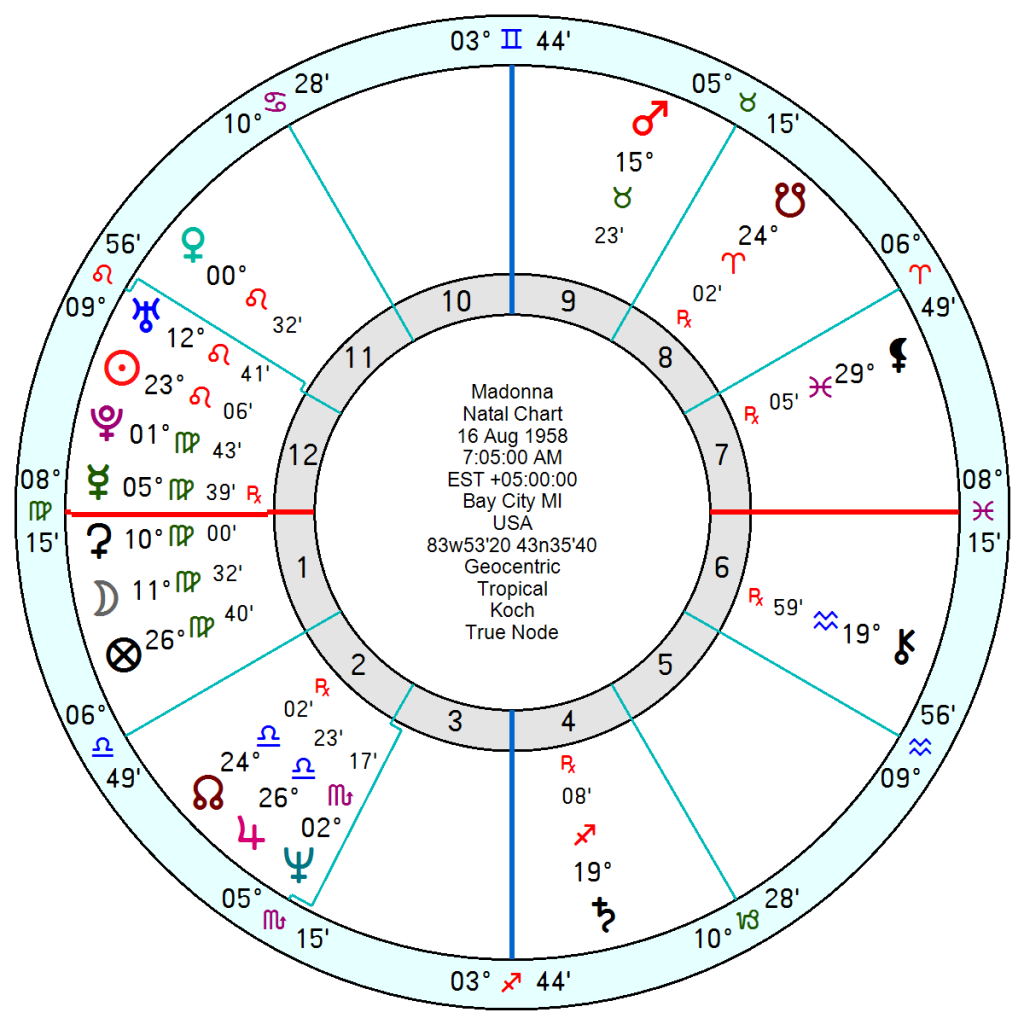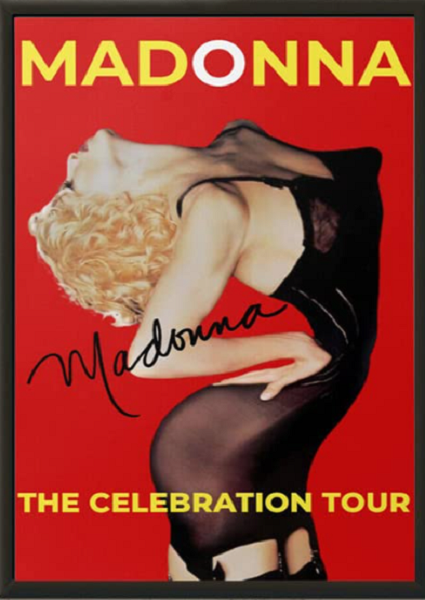 Madonna, on the eve of an 84-date "Celebrations" tour next month has had to postpone, as she was admitted into intensive care. She was reportedly found unresponsive in a hotel room with serious bacterial infection and was intubated for a time, remaining in ICU for several days.
She had hip and knee injuries in 2020, a consequence of years of strenuous professional dancing and her brother died earlier this year, so not a good phase.
She was born 16 August 1958 Bay City, Michigan with an unverified time of 7.05am; although she says she has an Aquarius Ascendant which would mean 7.05 pm or thereabouts which might make more sense.
On either birth time she has her Progressed Mars square her Pluto now which tends to be a dead-halt aspect – and it hangs around for another two years or so ahead. And tr Uranus will square her Sun from mid this August on and off into early 2024 which will bring sudden changes. She is at the end of an upbeat Solar Arc Sun conjunct her Jupiter which may have boosted her hopes too high and committed her to more than she can handle. Her Solar Arc Saturn is moving to a discouraging opposition to her Sun within a few months which will also face her with a few realities, delays and obstacles. Tr Pluto is moving to square her Neptune in 2024 and tr Uranus to square her Pluto in 2025 – muddled thinking followed by forced changes.
On the Aquarius Rising she has tr Saturn moving into her lower profile First Quadrant – the super-ambitious tend to ignore the signs and plough on regardless but then slip and slide on banana skins of bad judgement or run into health problems which force them to slow down and step back. Tr Saturn is also squaring the Midheaven on this chart this year which is usually a career setback. On both tr Saturn will oppose her Pluto Mercury till the New Year which also points to a slow down.
Not what she wants to hear but it comes to us all.