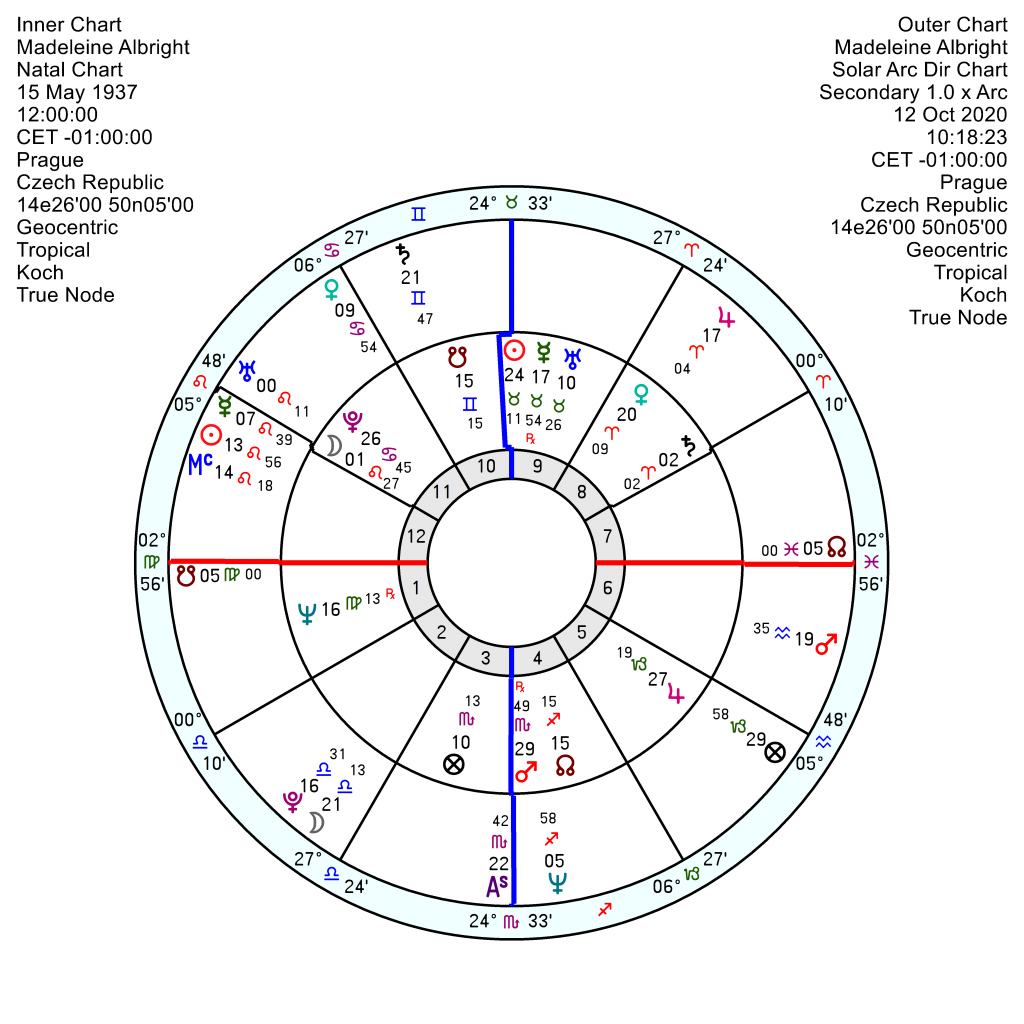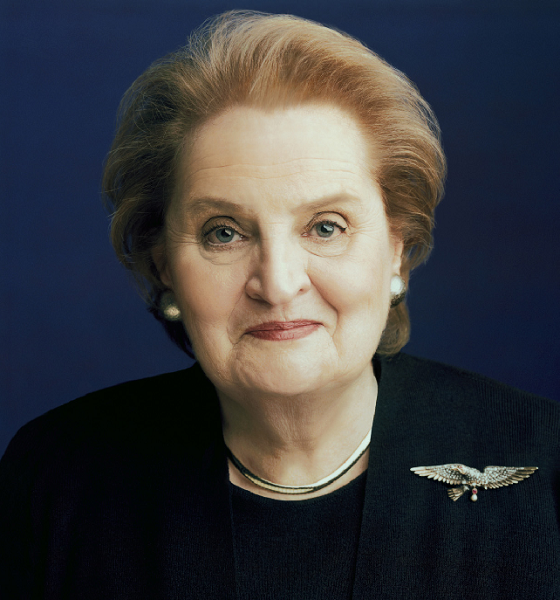 Madeleine Albright, former Secretary of State and before that US Ambassador to the UN, under Bill Clinton, has an excoriating piece in the FT about Trump whom she describes as "a president born with both a silver spoon and a forked tongue in his mouth" who has debased American democracy. His message that no one should fear the virus, she points out is "rebutted by the bones and ashes of 1m dead." Her fear is that his allegations that the election will be rigged against him will incite chaos and the possibility of violent confrontations. "Should the outcome be close, the verdict may not be known for weeks and will likely be rejected as fraudulent by one side or the other."
     She was born 15 May 1937, sadly with no birth time in the Czech Republic and has a stalwart Taurus Sun opposition and uber-determined Mars in Scorpio square Saturn in early Aries with Uranus Mercury also in Taurus. She also has a pushily-confident Jupiter in Capricorn opposition Pluto in Cancer which sits sextile/trine her Sun Mars opposition. A formidable lady, who has lived through dangerous and dramatic times.
  She's not looking exactly upbeat for a few months ahead with two undermining Neptune transits to midpoints running now until late January; a downbeat November with tr Saturn in hard aspect to her bullish Jupiter and Pluto; and a confused, plans-not-working-out tr Pluto square her Mars/Neptune midpoint late November to late December.  She will pick up tr Pluto in aspect to her Pluto Jupiter from late next February onwards which will give her a boost.
If the above are reactions to the election then she may be right about delays. Though there could be other factors in her personal life which are involved.