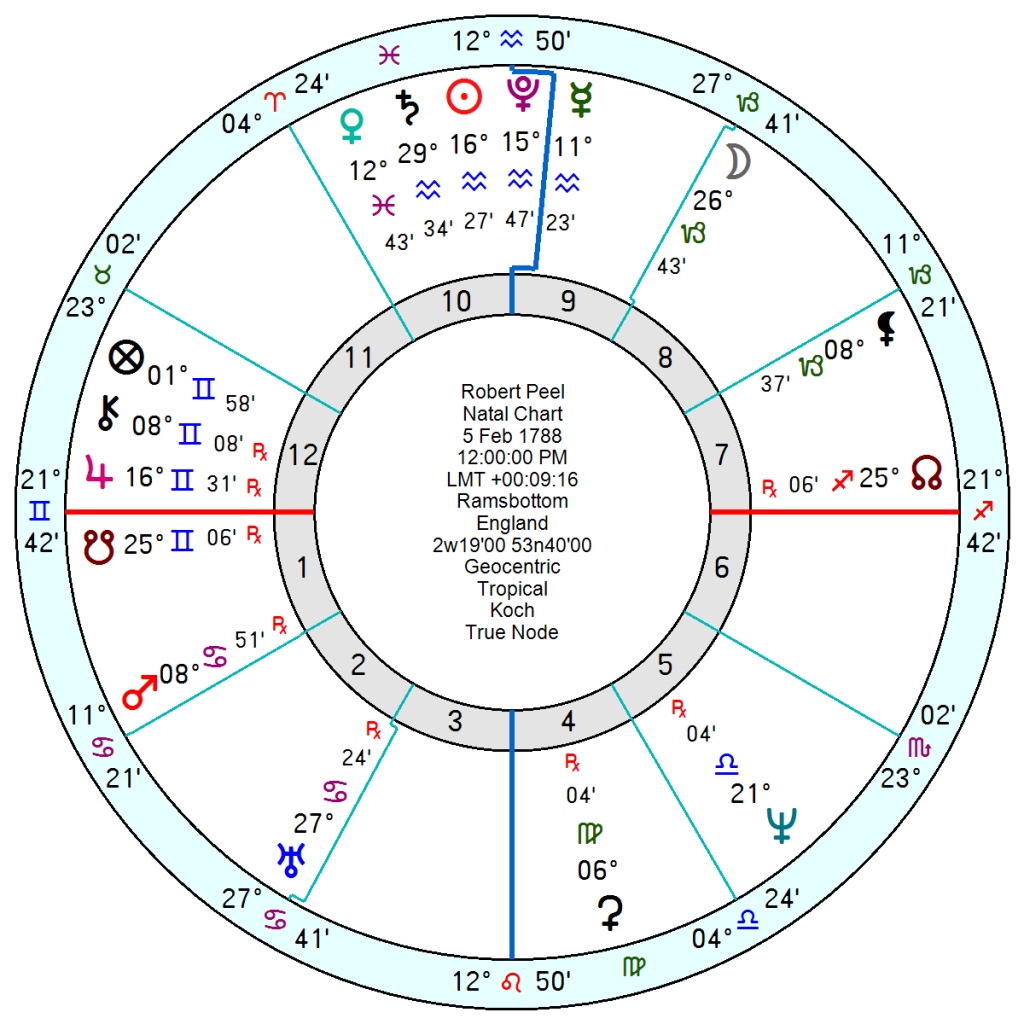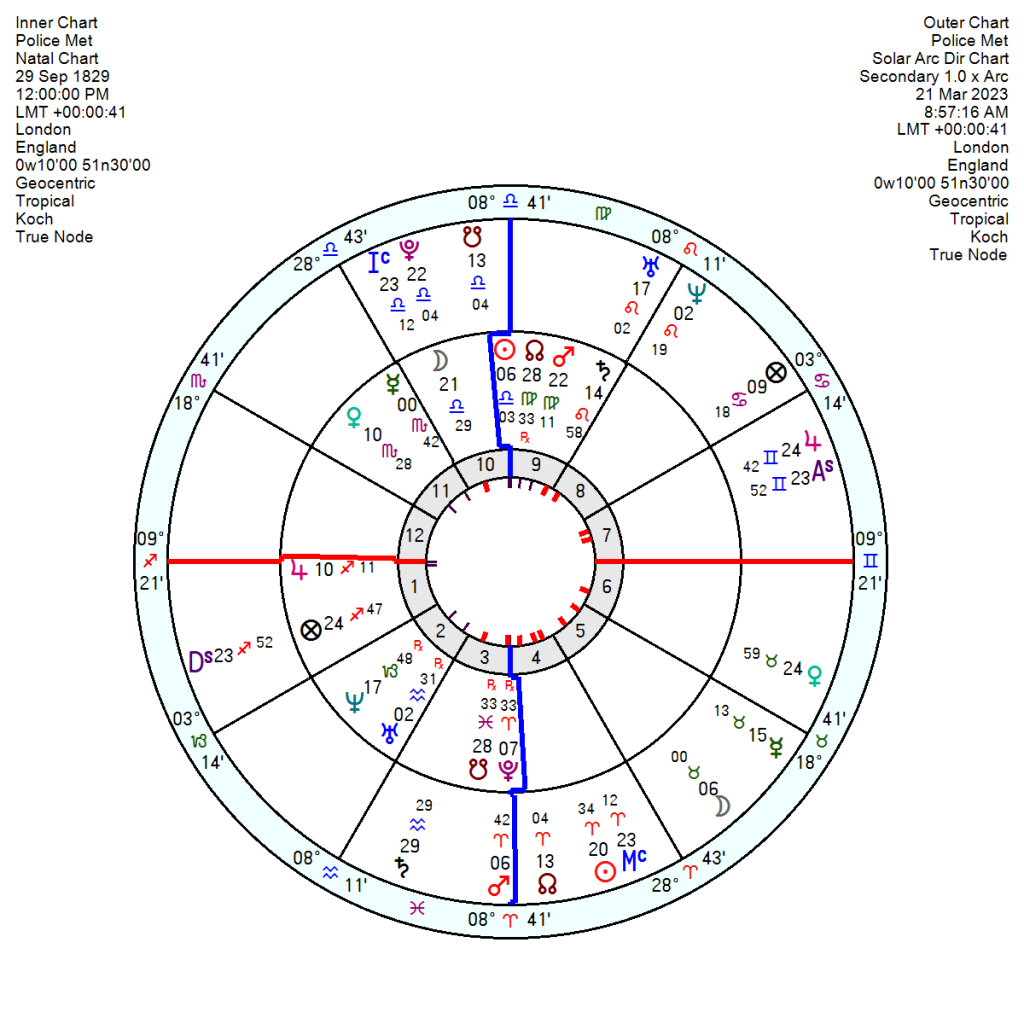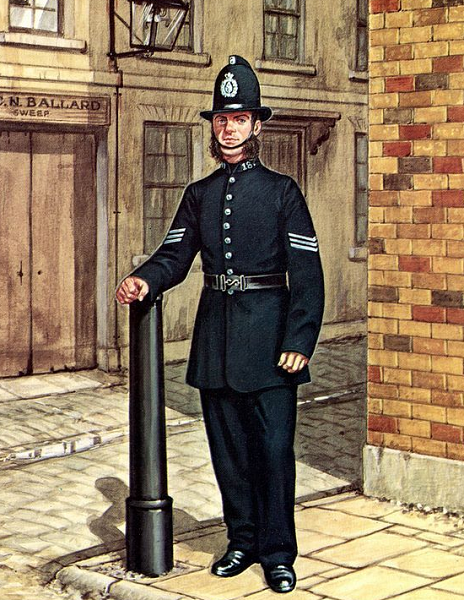 Robert Peel must be turning in his grave as his brainchild of a modern, liberal metropolitan police force of 1829 has been slated as a racist, women-hating and gay-bashing 'boys club.' This is only the latest inquiry to issue a set of trenchant criticisms of London's police force and who knows whether it will have any more impact than the previous ones.
Sir Robert Peel, 5 February 1788, was a lifelong politician, twice prime minister and Home Secretary, and regarded as one of the founders of the modern Conservative Party as well. He played a central role in making free trade a reality and set up a modern banking system. He supported Catholic Emancipation, the Reform Act and the repeal of the Corn Laws.
Intriguingly his chart with its Aquarius Sun conjunct Pluto is being rattled up exactly at the moment by the tr Uranus square – so he may be waving a bony finger from the crypt. He had four planets in Aquarius, Jupiter in Gemini and Neptune in Libra – a thinker and a communicator.
The London Met founded 29 September 1829 was the largest and first of the police forces with others following in different locations by circa 1850.
  The Met chart has been extraordinarily accurate with the Solar Arc Mars opposing the Sun over large year's scandals and now moving to conjunct the Pluto next year. With a nerve-stretched SA Neptune opposition the Uranus now. All of which reflects a devastating phase, that could spell the end of the entity altogether or at least grind it to a frustrating and aggravating halt as reforms are put in place.
   With a natal Sun opposition Pluto it is a control-freak organisation but it also has the capacity to be inspirational with a Fire Grand Trine. Tr Pluto is exactly square the Mercury at zero degrees Scorpio as bitter discussions and divisive arguments gets under way running into and through 2024 and beyond as tr Pluto is then conjunct the Uranus for a period of upheaval in 2024/25.  Tr Neptune and Saturn in Aries will create more setbacks and lower morale from 2026 onwards for two or three years – so it won't be an instant transformation into a new Met.
Mark Rowley, the new commissioner, started on 12 September last year a Sun opposition Neptune which does not exactly inspire confidence.