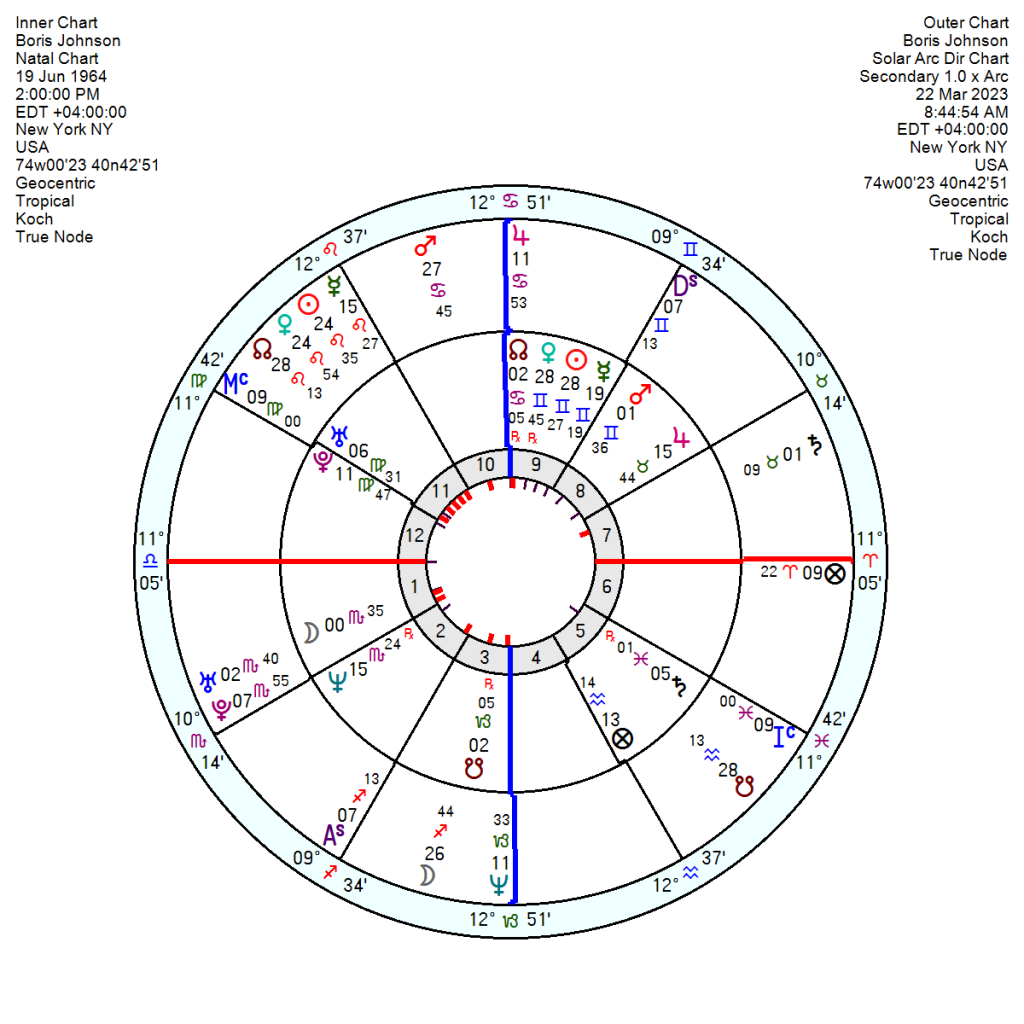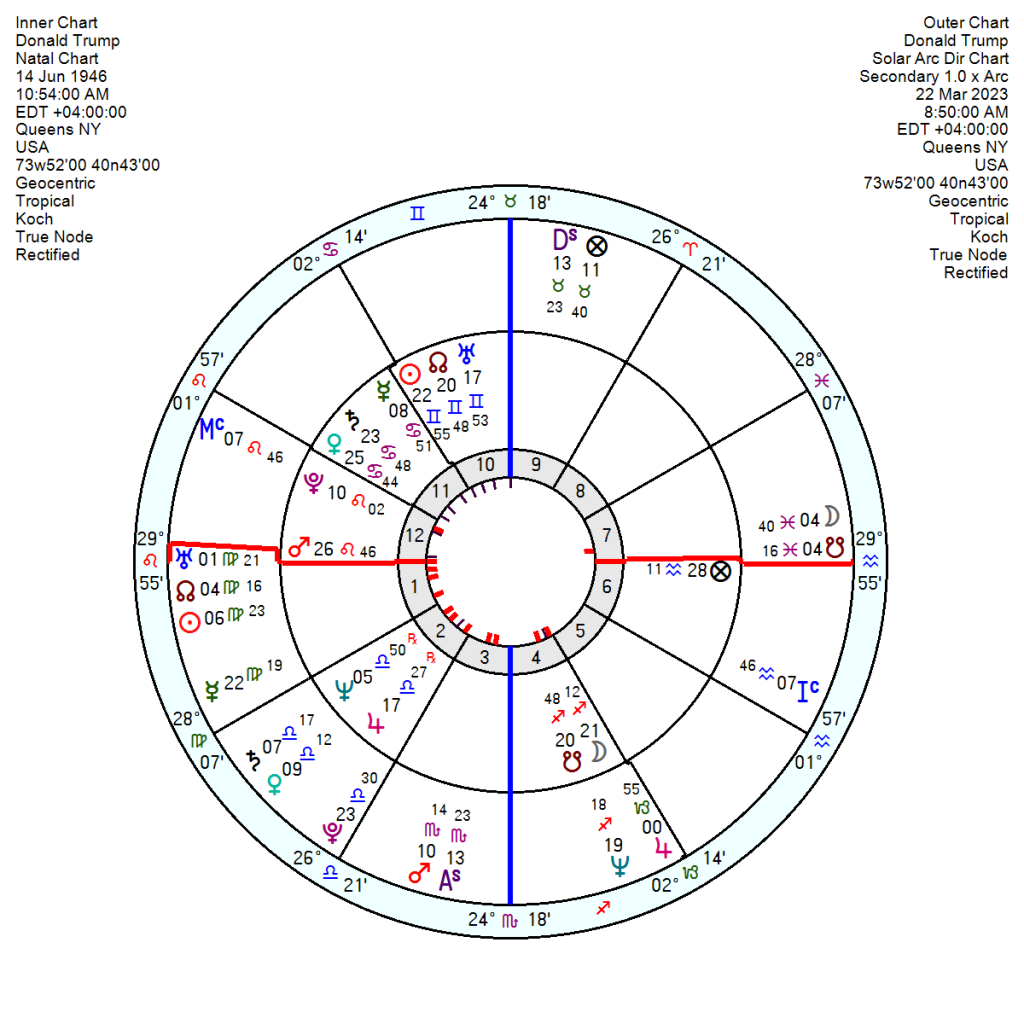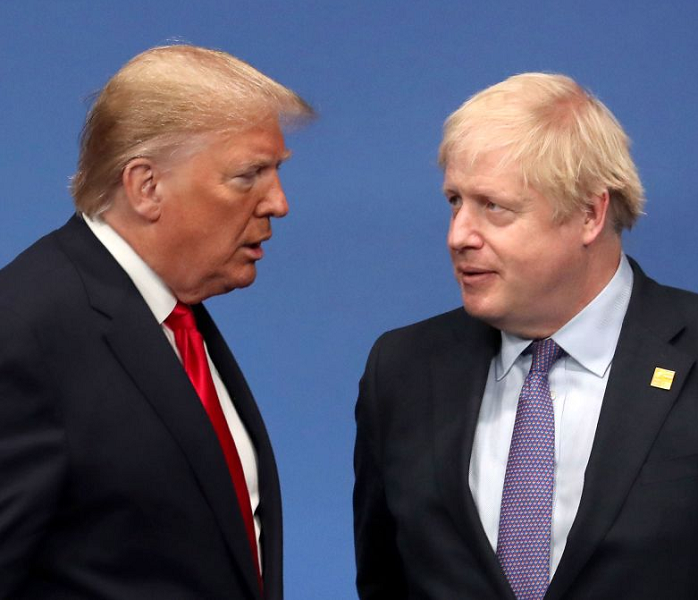 Howls of derision from columnists greeted Boris Johnson's claims that he wasn't lying in his assurances to the House of Commons about lockdown parties at No 10. Even the Telegraph have joined the Guardian in picking holes in the 'Dodgy Dossier' his lawyers produced at great expense (to the taxpayer) which turned itself in serpentine convulsions to proclaim his shining innocence.
Marina Hyde in the Guardian is as ever worth a chuckle, as is John Crace. 'How can you tell if Boris is lying? Because he's breathing and his lips are moving.'
He may get let off in a technicality but in Hyde-speak he 'feels inescapably yesterday's man' and even the Times remarks 'he has lost the crowd – Johnson has dazzled and amazed. But he is a magician whose trick won't work anymore. The spell has been broken.'
He does have tr Saturn exactly square his focal point Mars as he steps up to strutt his staff in front of the inquiry – that usually indicates a setback; and it repeats later in the year as he moves through his Second Saturn Return (grow up and face reality time).
The key Astro-fascinator is what happens when tr Pluto squares his Scorpio Moon from this Thursday onwards till mid June. Pluto tends to pull up intense emotional reactions, sometimes destructive ones, churning up old childhood issues with accompanying pain and hurt. The Moon usually connects to domestic or family relationships but in politician's it is also intimately connected to the general public. The Scorpio Moon rarely exposes vulnerability but self-control won't be easy with Pluto in play.
Moving into 2024 tr Neptune will make an undermining square to his Sun Venus with a career-blocking his Solar Arc MC conjunct his Pluto for a career – though that latter could come earlier if his birth time is marginally out. Tr Jupiter through his 8th from this July for a year could bring money his way so he may be off on a commercial jaunt at that point. But Jupiter then heads towards his midheaven from mid 2025 for a successful career year thereafter. He's not only a greased piglet he has a rubber-ball karma that will bounce him back from experiences that would obliterate others from public view.
His relationship chart with the Tory Party 1912 is on a sharp downhill slide this year from this month onwards; and the UK won't be overly enamoured of him either.
Another Gemini with cockroach powers to withstand repeated blasting is heading for a fractious court appearance over the Stormy Daniels payoff. Trump would be the first US president to face criminal charges. Paying off the porn star to keep quiet about their affair was not illegal but recording it as legal fees amounted to falsifying business records and covering it up to fool voters is another kind of crime. It is not a clear-cut case with little precedent. A touch of the Al Capone's about it.
He still leads the polls of primary voters, way in front of De Santis with all other contenders nowhere. But some senior Republicans are speaking out against him. John Bolton, former National Security Adviser, said "The Republican Party has to cleanse itself of the damage Trump has done to it." He didn't want to see him win the Republican candidacy "not just for the good of the Republican Party, but for the good of the country".
In typical fashion he has calamities and lucky escapes alternating through the year. April looks nerve-stretched until the 24th when a catastrophic crisis blows up and runs on till May 9th as tr Uranus squares his Mars/Pluto midpoint at 18 Leo. Then his lucky jinni pops up from late May till mid June and mid November to early April 2024 as two Jupiter midpoints are sparked into life. Though he also has a discouraging tr Pluto opposition his Saturn/Pluto midpoint picking up early February and running into 2025.
If his birth time is accurate then from May 2024 he has tr Jupiter moving across his 10th house until mid 2025, which looks worryingly upbeat and successful. Plus tr Uranus crossing his MC from June 2024 onwards suggesting a change of direction. And tr Uranus square his Mars from July can produce shocks and ego-dents as well as put stress on health in older types.