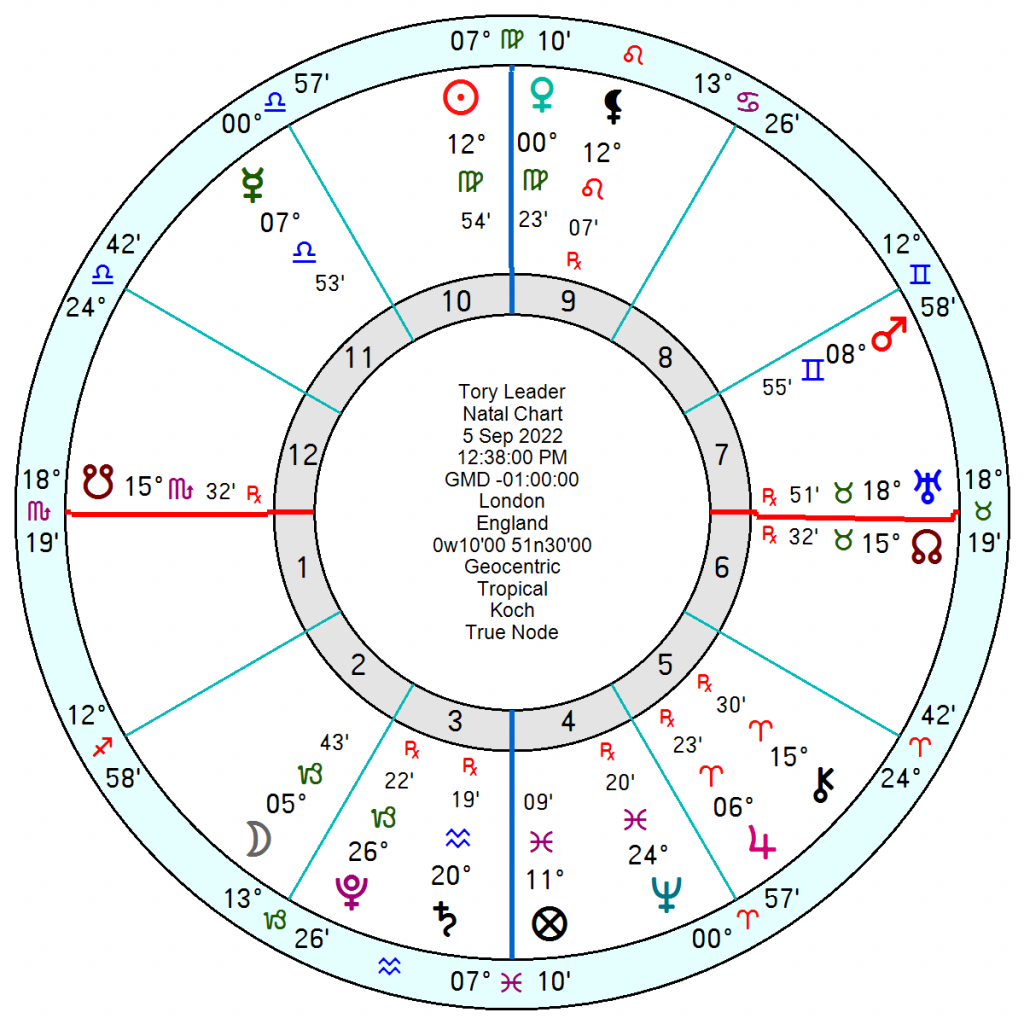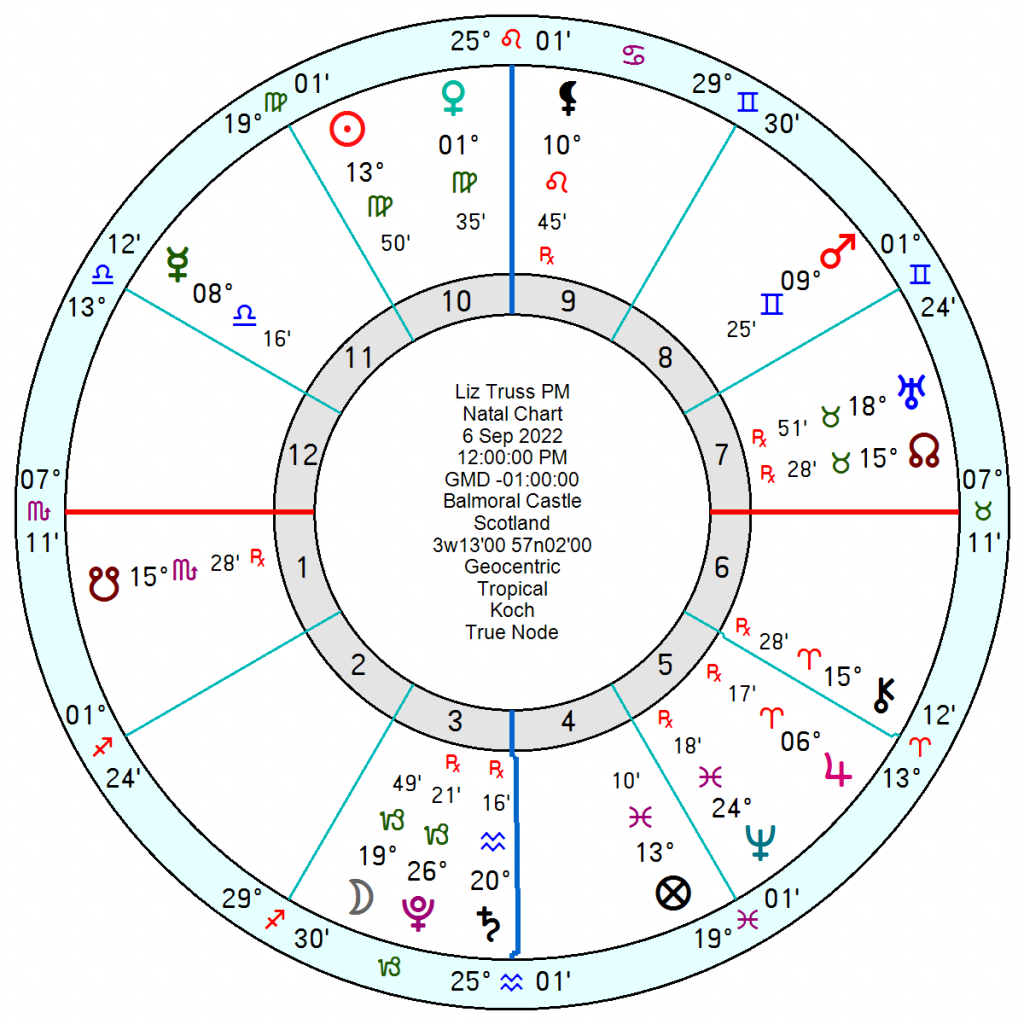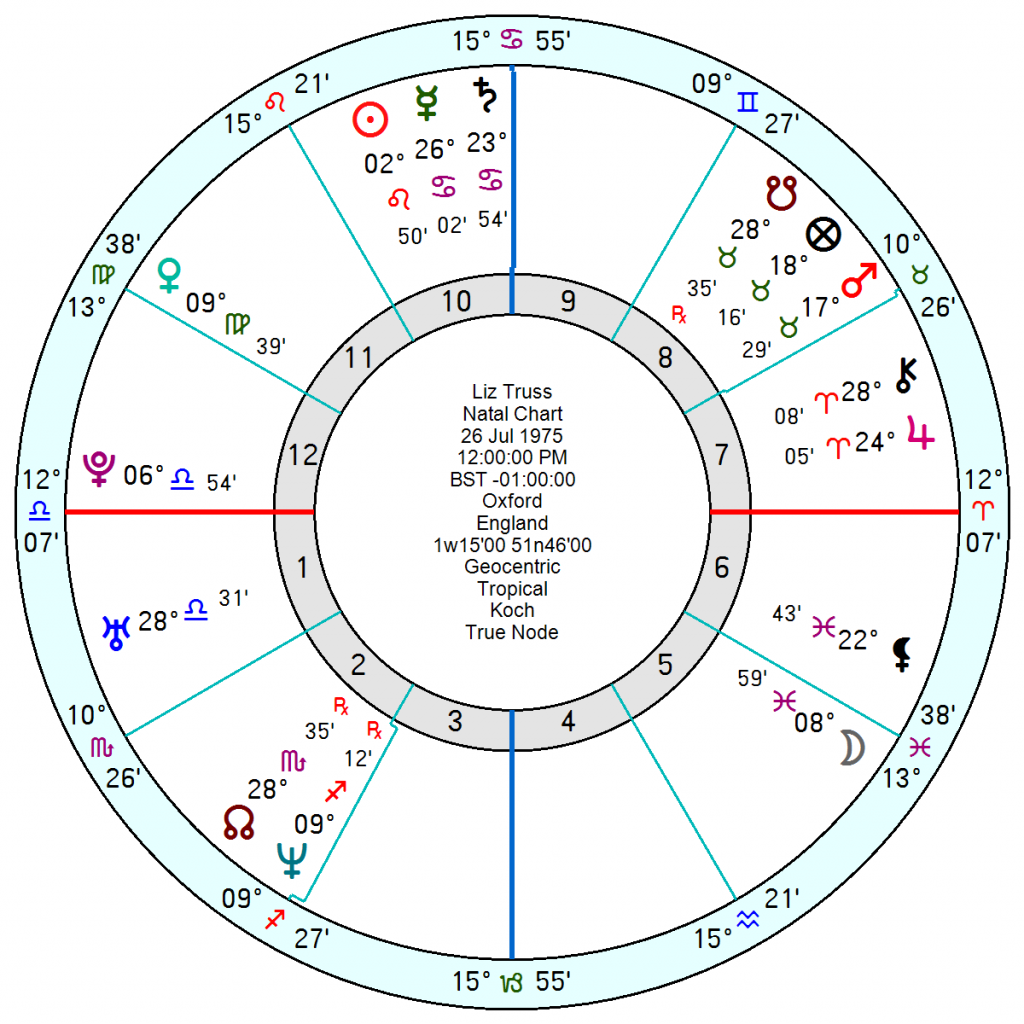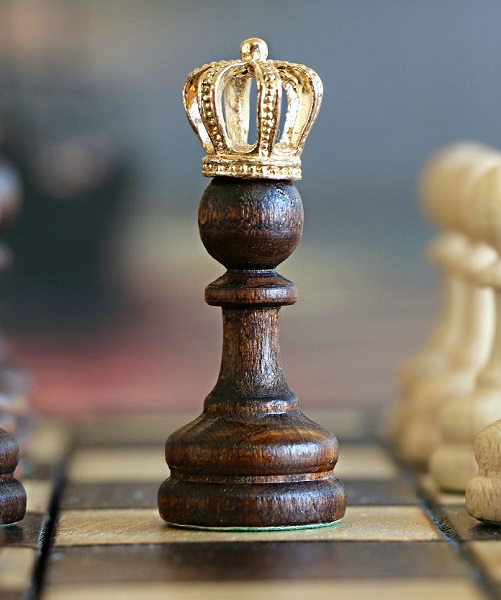 Liz Truss has won the Tory leadership battle with Rishi Sunak though with a less than resounding 57%+ to his 42%+. She goes to Balmoral tomorrow for her premiership to start officially with a meet time thought to be around mid day.  I'll do a longer piece when the time is definite.
  If it is midday tomorrow, then both charts have a divisive Uranus in the 7th which could point to explosive differences with neighbours, ie. the EU and even the USA, which seems likely, as well as internally.  Uranus square Saturn is jangled, high-tension can-be autocratic. Mid day tomorrow puts Mars in the financial 8th for one arena of aggravation.
She doesn't look too chummy with the new Met Police chief Mark Rowley, due to take up the reins later this year. More tomorrow.