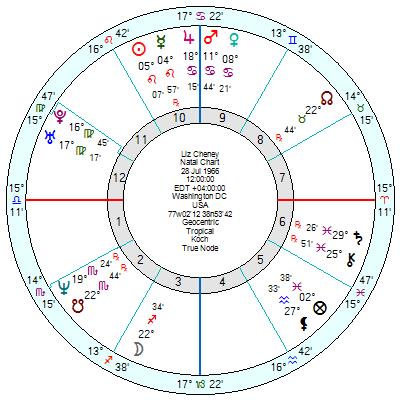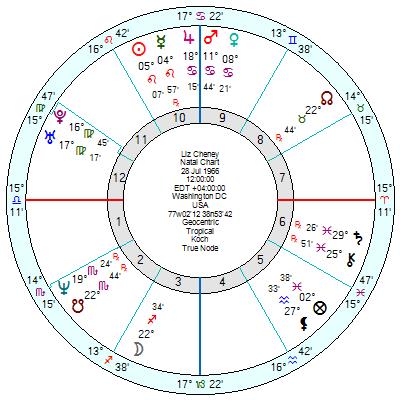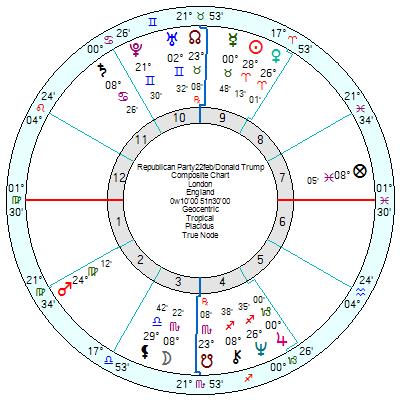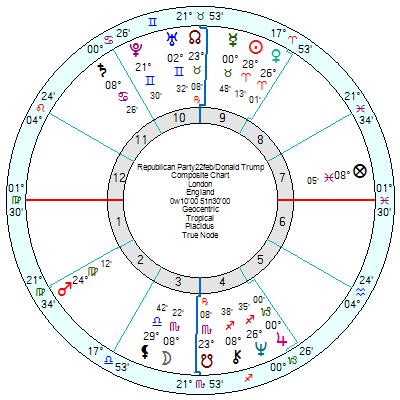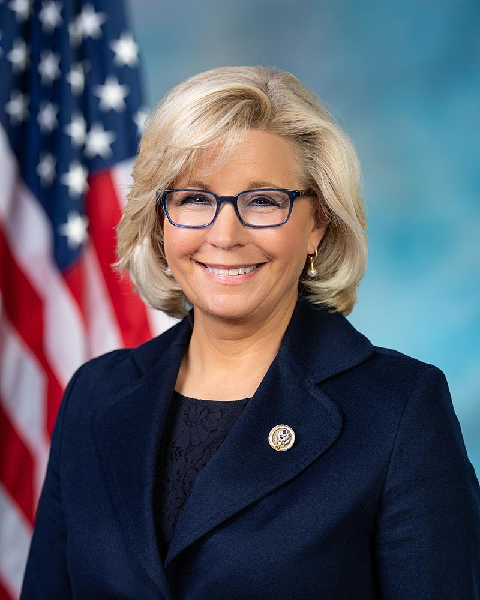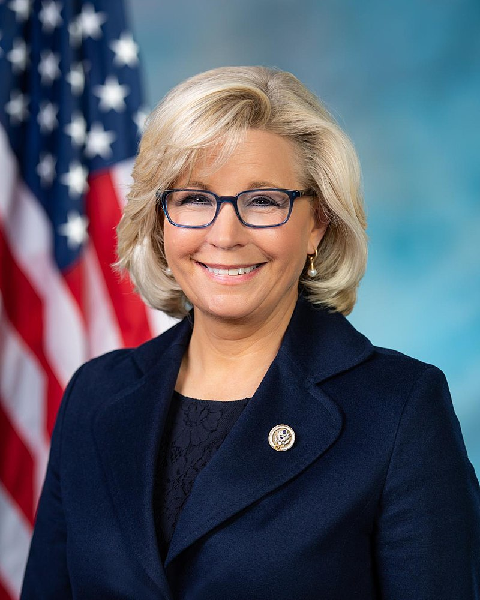 Liz Cheney is ploughing a lonely furrow in Washington continuing her public criticism of Trump, denouncing his lies about a stolen election and demanding the G.O.P. tell the truth about how his supporters assaulted democracy during the January 6 riot at the Capitol. Her refusal to compromise on principle and truth may well sacrifice her career ambitions within her party.
  Born 28 July 1966, she's a Sun Leo with a passionately enthusiastic Venus Mars in Cancer and her Jupiter in Cancer trine Neptune and sextile Uranus Pluto in Virgo. Although she has the bullishly determined – and often successful – tr Pluto opposition her Sun/Jupiter midpoint this year and next, she has undermining Neptune influences from late this month on and off into early 2023; calamitous Mars midpoints triggering from this July, on and off into 2022 and a panicky mid August to late November.
Her relationship chart with Kevin McCarthy, the Minority House leader, is embroiled in bitter discussions in 2021/22 and worse in 2023.
Her relationship charts with the two Republican charts – 22 February 1956 and 28 February 1954 – don't look to be settling anytime soon, indeed tensions will stretch through till 2024.
Mind you so are Trump's relationship charts with the GOP which are not doing as well as the PR would suggest this year and will be on a sharp downward spiral from April 2022 onwards.
Kevin McCarthy will be under acute pressure in 2022/23 and flat out failing through 2024/25 – though that may be personal, not necessarily a reflection of the GOP's fortunes.
One wonders quite when the penny will drop with the GOP about who they've been supporting – or maybe they already know and don't care.