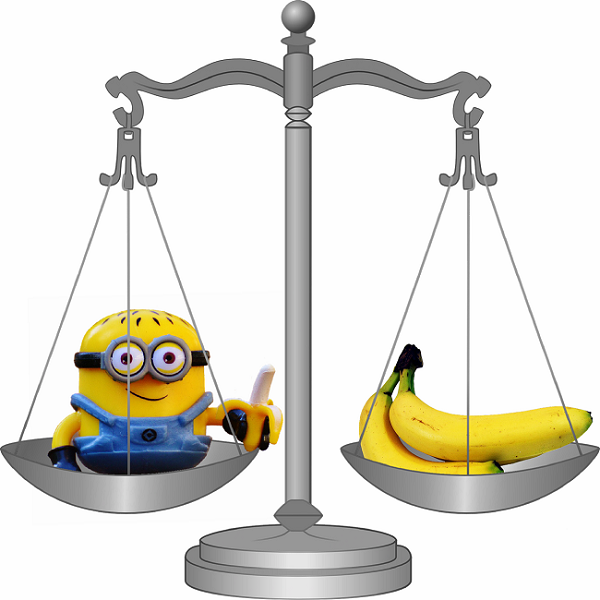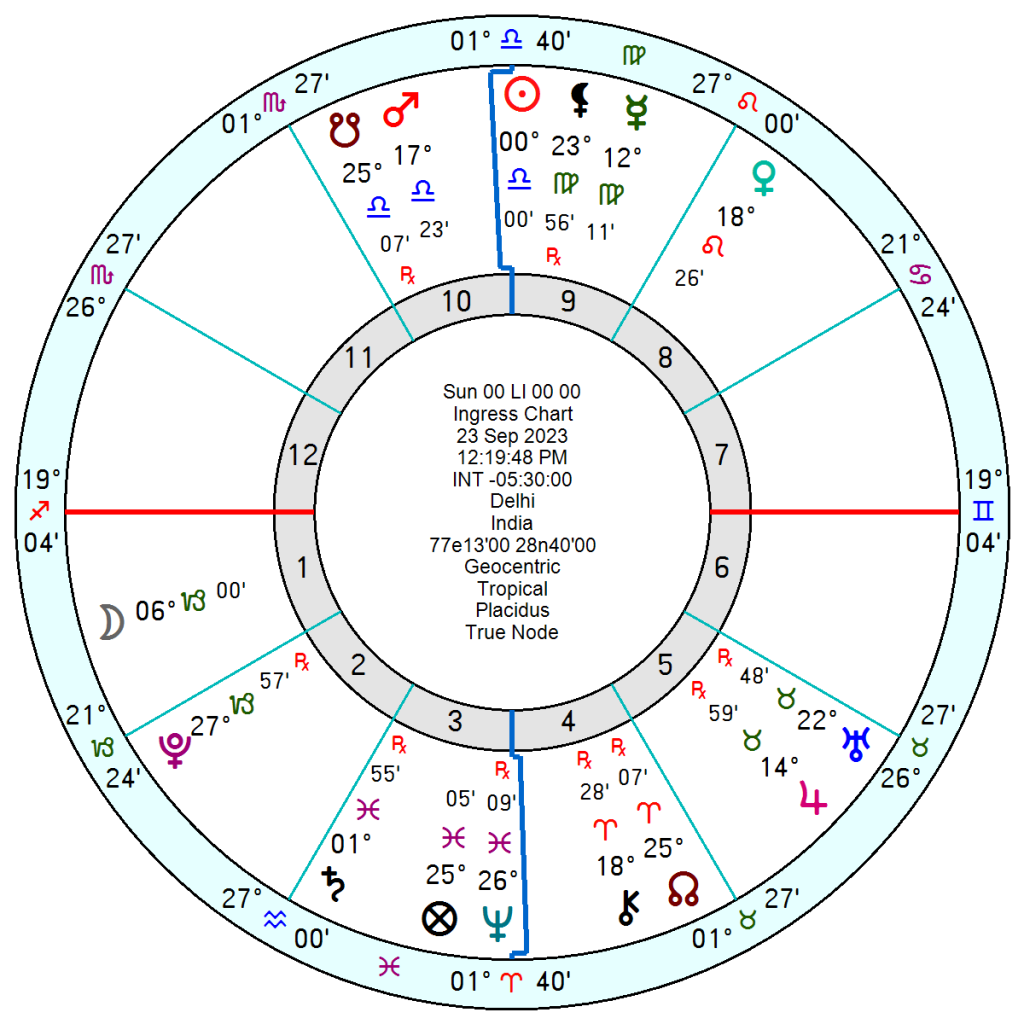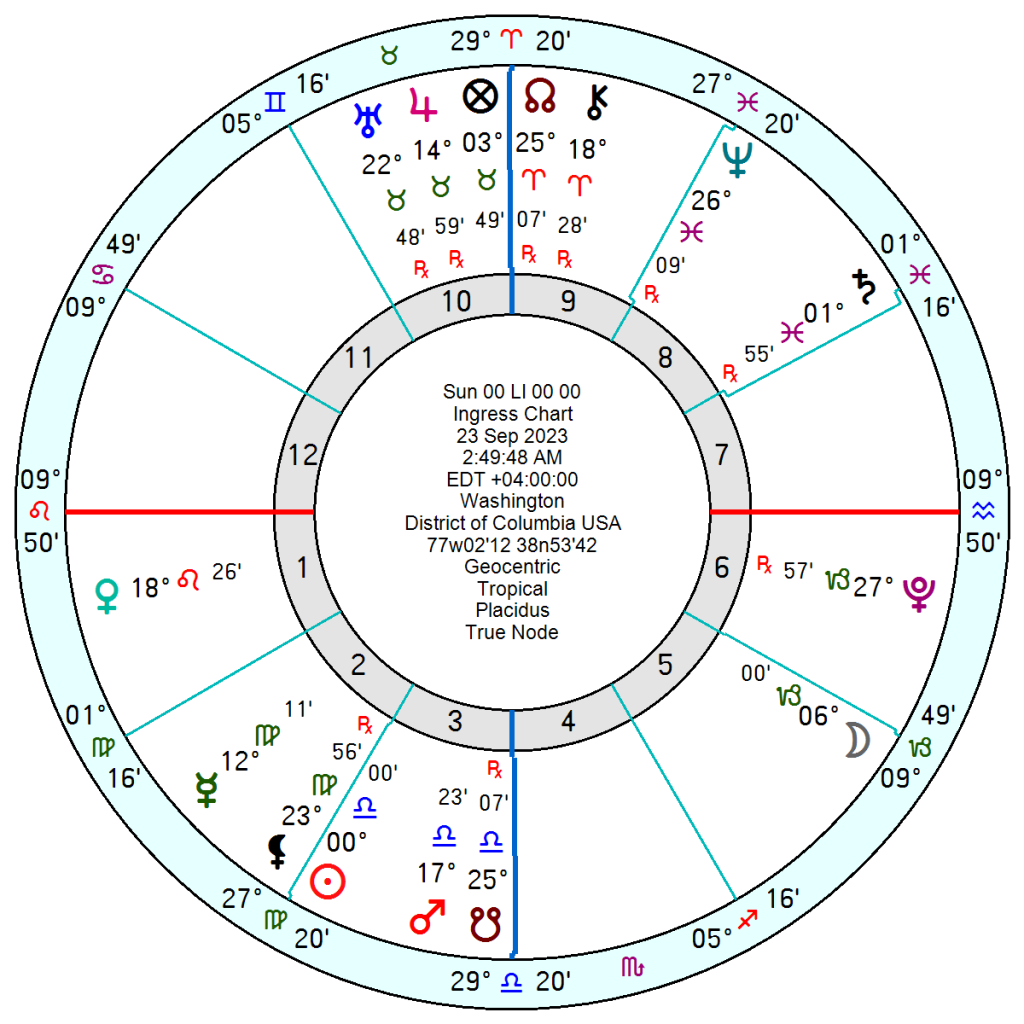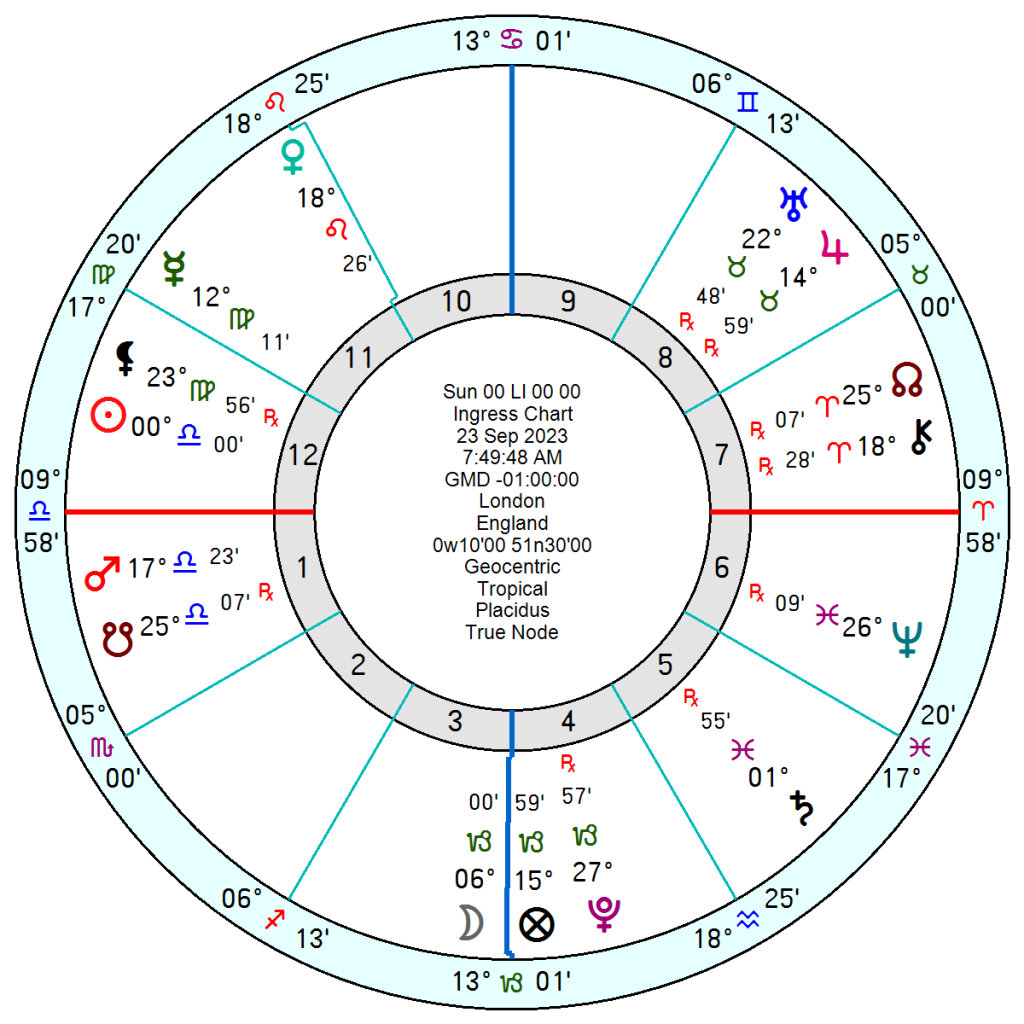 The Sun moves into Libra today, the third Cardinal Ingress of the year, regarded by some traditional astrologers as the key ingress of the year.
How useful they are for guidance is disputed but for ingress fans here are three different locations to check out as events unfold.
Set for Delhi, India the Libra Sun is at the midheaven, giving India prominence although the Sun opposes Neptune conjunct the IC, hinting that domestic issues may undermine their glittering moment. An ambitious 10th house Mars is sextile an 8th house Venus and inconjunct Jupiter so there will be no shortage of confidence or financial ambition. Pluto in the 2nd hints at a driving need to stay in control of money matters.
Set for Washington, DC, it puts the Libra Sun in the communicative 3rd opposition a 9th house Neptune pointing to confusion in international affairs. Jupiter and Uranus in the 10th look successful with changes being pushed through. Arguments are likely with a 3rd house Mars and some financial restraints with an 8th house Saturn.
Set for London, UK, a hidden 12th house Sun and a mutinous 4th house Pluto suggest that anchors will continue to drag despite a pro-active and noisy 1st house Mars. And 8th house Jupiter Uranus could suggest better financial news and positive changes.
But as I say hit and miss results from Ingress charts. Eclipse charts are more descriptive usually – to follow in coming days.