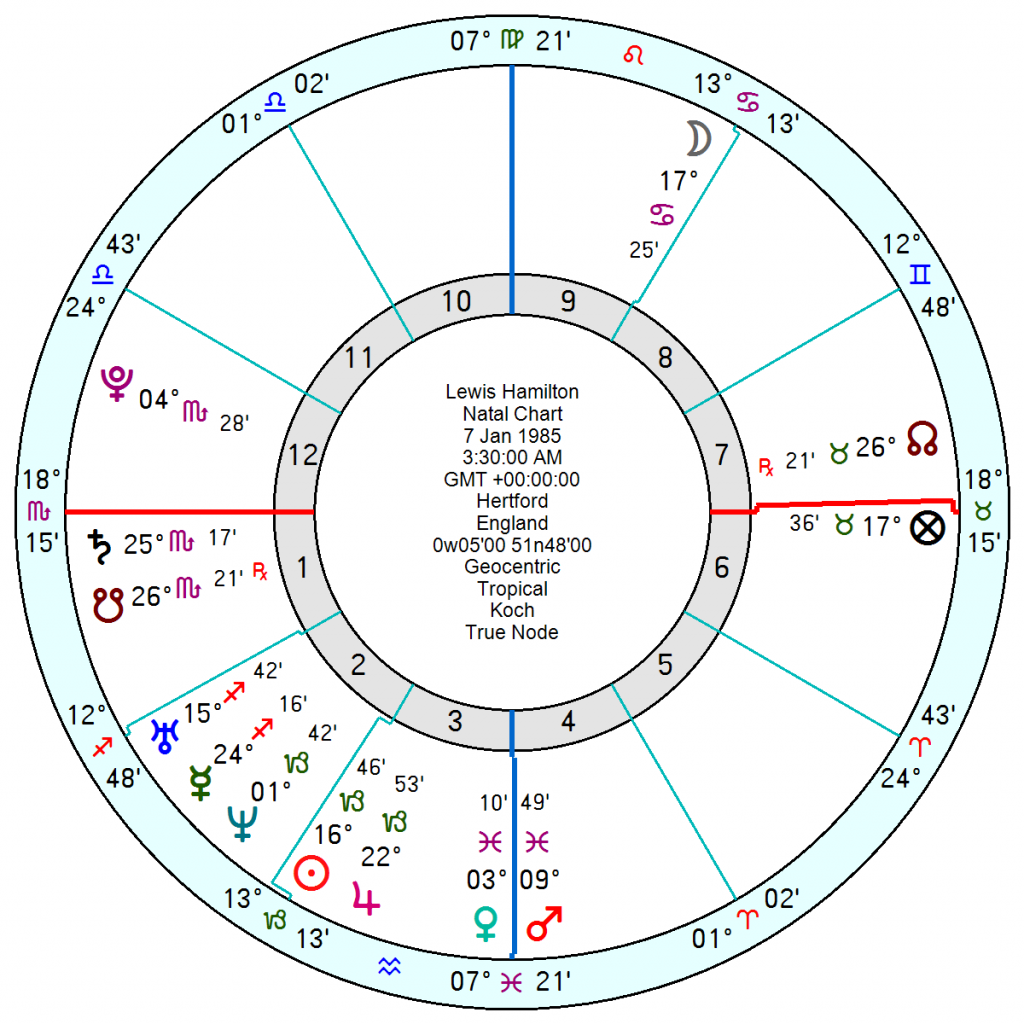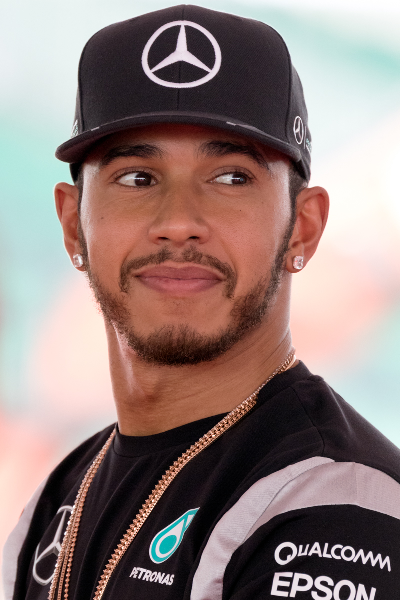 Lewis Hamilton, the Formula 1 racing driver, had the momentum to win the recent Abu Dhabi championship race and was closing in on his eighth title, which would have made him the most decorated F1 driver in history. Instead there was what was described as "a capricious decision by race stewards to allow five lapped cars to overtake the safety car on the penultimate lap. Their intervention ensured that Hamilton's lead was overhauled by Max Verstappen, driving with fresh tyres. It transformed a thrilling contest into farce."
Instead of throwing a tantrum, he graciously congratulated Max Verstappen, though the decision is being appealed. At present Hamilton is signed up to Mercedes until 2023.
He was born 7 January 1985 at 3.30am (biography) in Stevenage, England and grew up with divorced parents, started racing early and as the only black competitor suffered a good deal of racist abuse.
He has an ambitious and successful Sun Jupiter in Capricorn and was born at the time of the Full Moon in Cancer (split parents) and the opposition is sextile/trine an obsessively conscientious Saturn in Scorpio. He's also got a 12th house Pluto in an ultra-determined and courageous trine to a passionately enthusiastic Mars Venus in Pisces; with Mars in a high-octane square to Uranus.
Those who have raced beside him for years say they don't really know what makes him tick and one commentator described him as "an outlier amongst outliers" so his tricky childhood would have given him a defensive shell. His Saturn on the Ascendant will also make him seem shut off.
He has lost the super-successful tr Pluto conjunct his Jupiter and before that Sun/Jupiter midpoint which made his recent years so fortunate. Next year looks the usual muddle of highs and glitches. Though tr Jupiter moving into his 4th might suggest (birth time being accurate) that he'll want to slow down and relax more ahead.
Max Verstappen, 30 September 1997 1.20pm Hasselt, Belgium, the present Formula One champion, is the son of a racing driver and the youngest to compete in formula one races. He has an ambitious 10th house Libra Sun trine an adventurous and lucky Jupiter Uranus, in a wide sextile to a ruthlessly determined Mars Pluto in Sagittarius. His Virgo Moon Mercury are trine Neptune, sextile Venus in Scorpio – practical and charming.
His Mars Pluto square Hamilton's Venus Mars in Pisces so not much love lost there but it is a highly competitive sport so no surprises there.