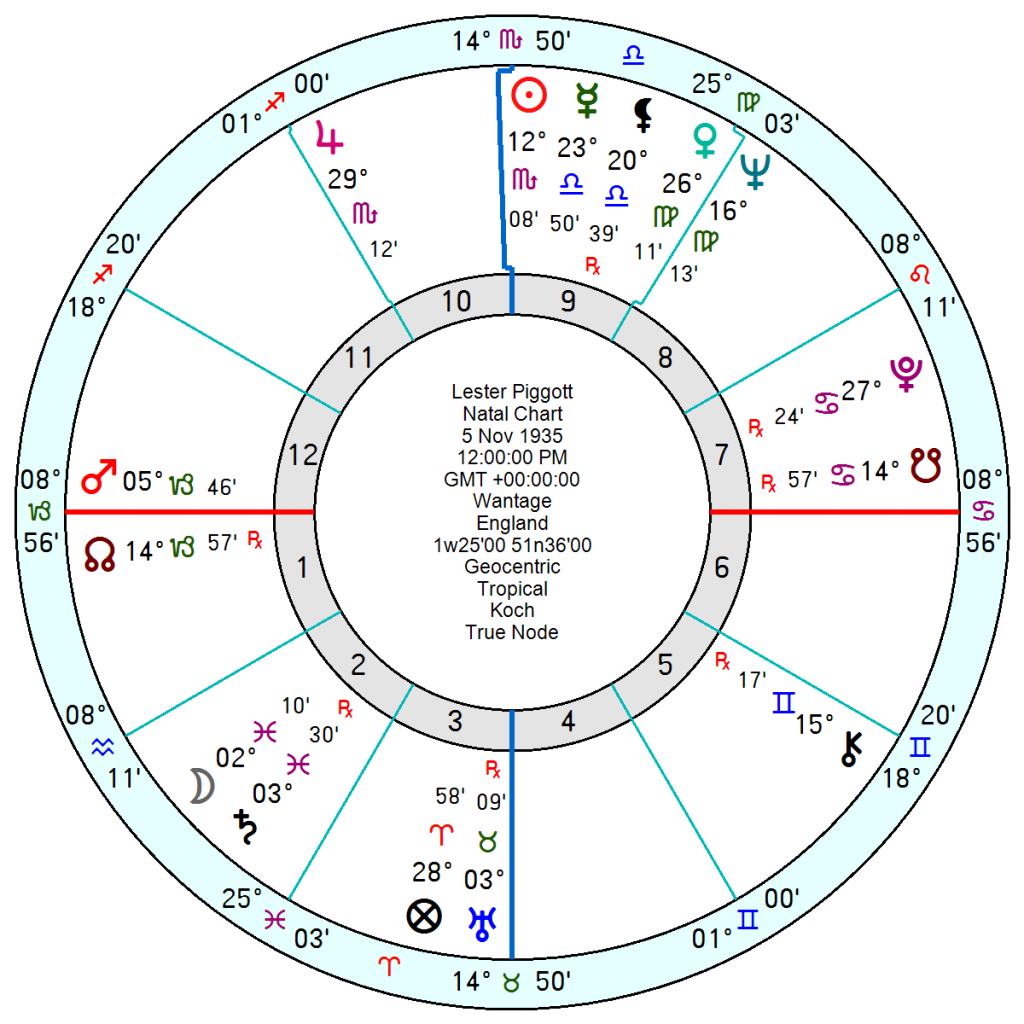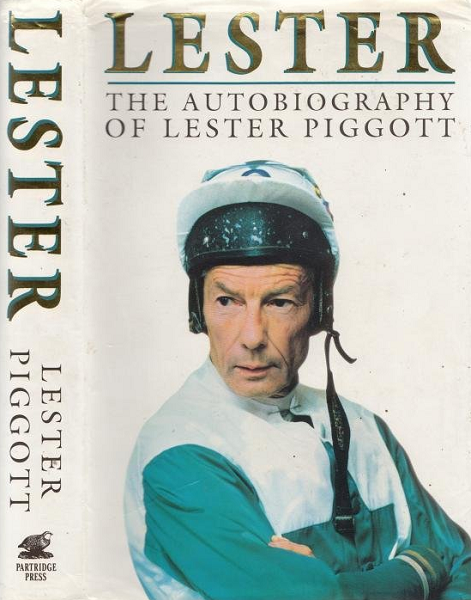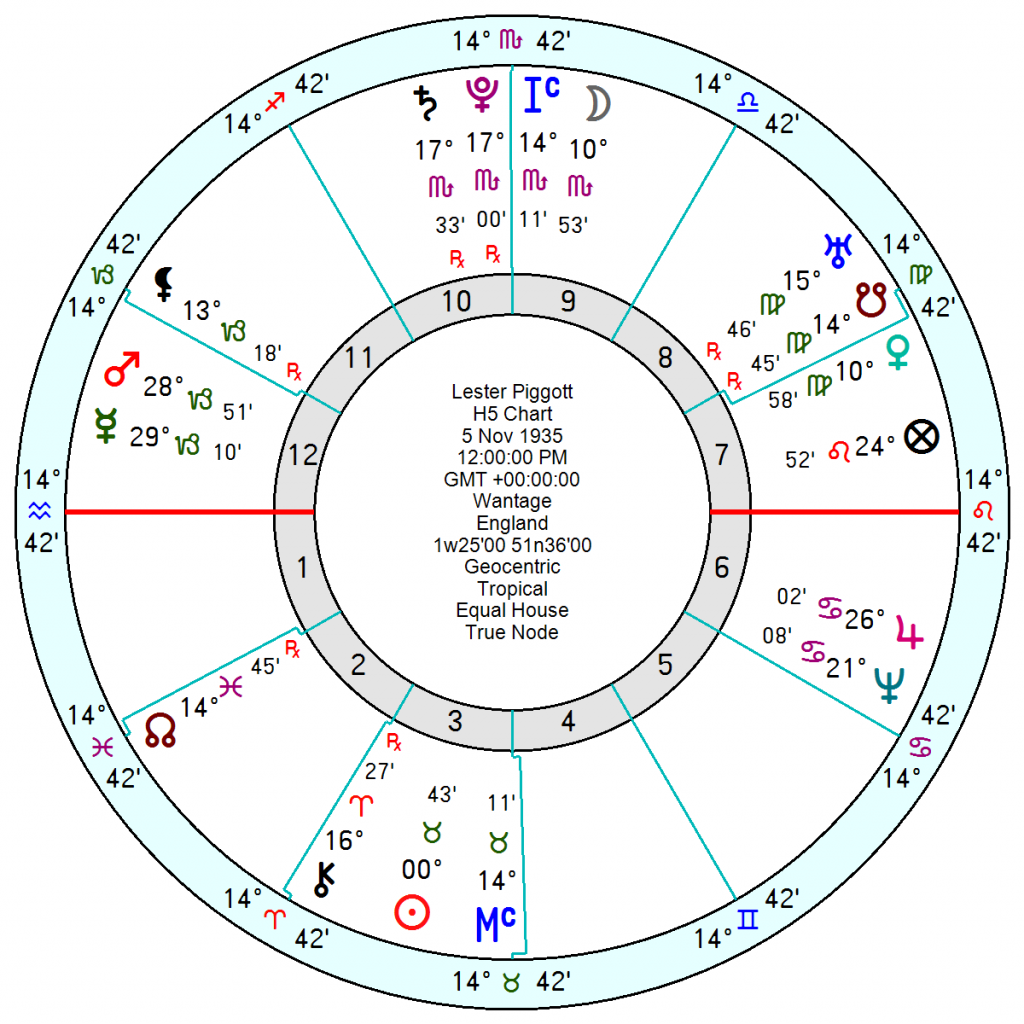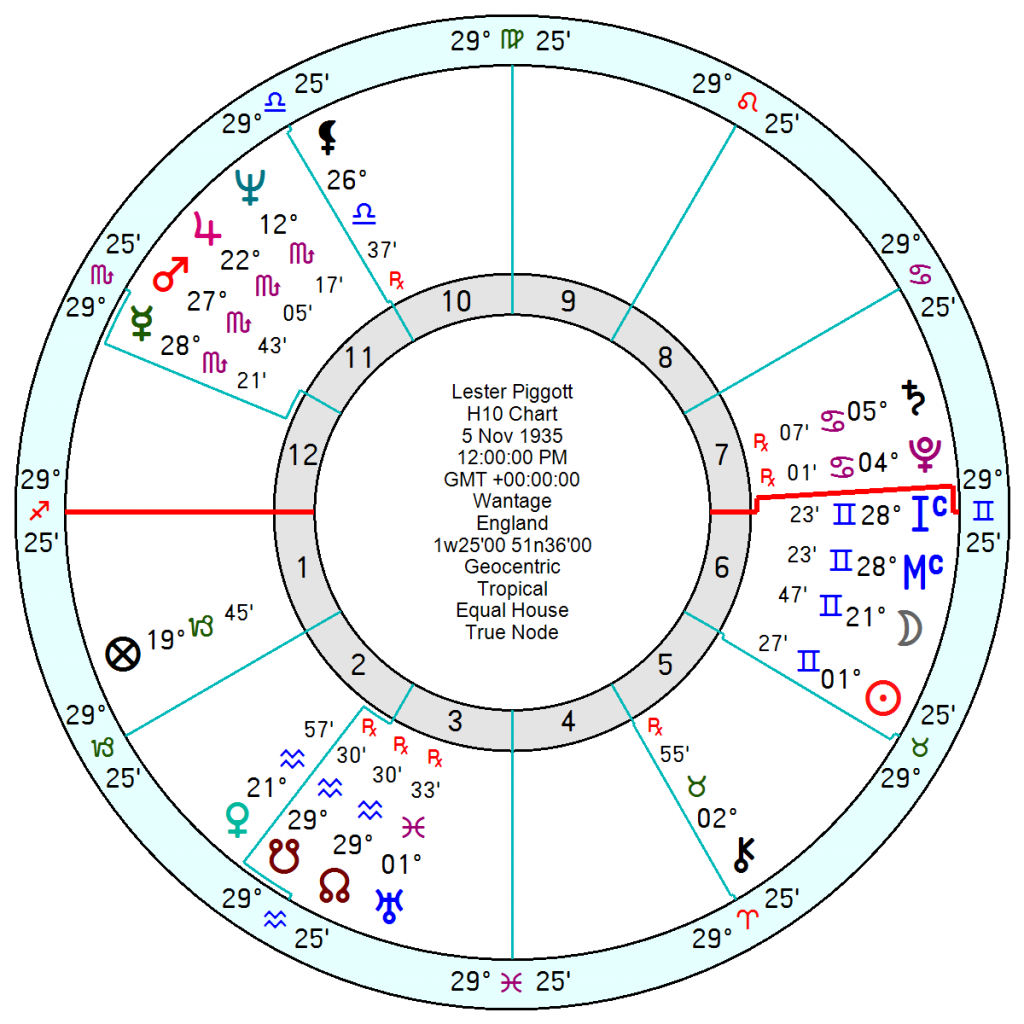 One of the all-time racing greats, a favourite of the Queen and housewives round the country, jockey Lester Piggott has died aged 86. He won the Derby a record nine times, 30 British Classic races and had 4,493 winners overall from his first victory aged 12.
Tall for a rider in flat racing at 5ft 8 inches, he spent much of his career on a punishing diet, heavy on champagne, cigars and constant saunas to keep his weight down to 8 st 5 lbs – about 30 lbs (14 kg) under his normal weight. Nothing got in the way of his ruthless desire to win – and make money. He was jailed for three years in 1987, being found guilty of tax fraud of more than £3m, though only served a year and returned to racing 12 days later to bag another winner in one of the world's richest races. The Queen refused to cut off relations with him over his conviction.
He was born 5 November 1935 into a racing family and was slightly deaf with a minor speech impediment giving him a taciturn reputation.
He had a Scorpio Sun opposition Uranus so was super-determined and a maverick who'd go his own way. His Sun opposition Uranus formed a Half Grand Sextile to a tough-minded, disciplined and risk taking Mars in Capricorn and Saturn. He also had a confident/successful Pluto trine Jupiter in money-magnet Scorpio, sextile Venus in Virgo so he could turn on the charm when it suited him. His Mercury squared Pluto for a stubborn streak.
There's a tentative time of 1 am but it doesn't look right putting a chatty Sun in the 3rd.
 One of the tales about his tax evasion was that he had reached an agreement with the Revenue that would have kept him out of prison. Then he wrote a cheque to pay the back taxes from a Cayman Island account he had sworn didn't exist. Not sensible.
His get-it-together 5th Harmonic is exceptionally well aspected with a zippy Jupiter opposition Mars Mercury square Sun; and a tough-minded Saturn Pluto. As is his perfectionist 7H.
His rise-and-fall, wheel of fortune 10th harmonic which can be self-defeating is notable; as is his 9H which is attracted to money.