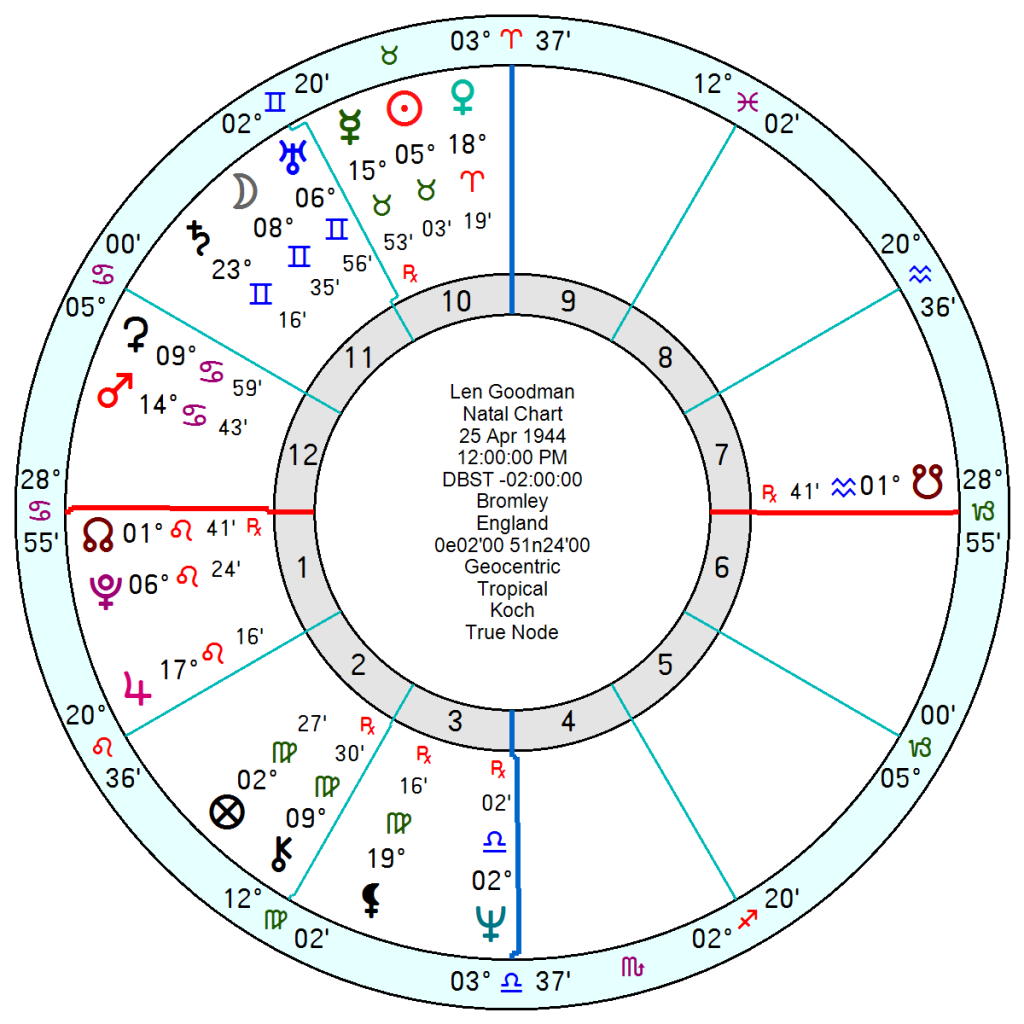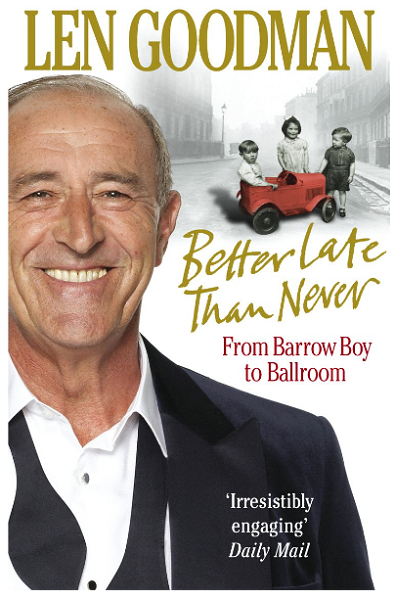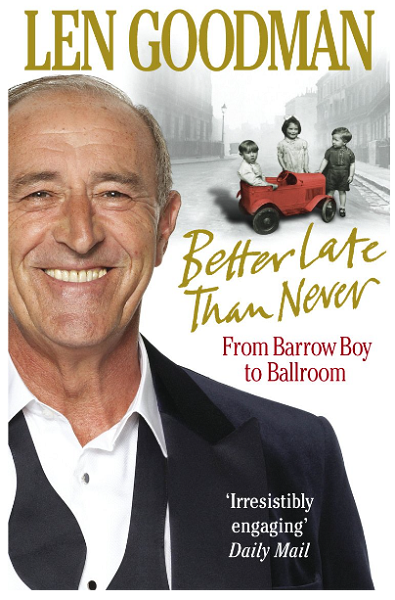 Len Goodman, who has sadly just died of bone cancer, is another success from unlikely beginnings story. Born into a poor London East End family who scraped a living selling vegetables off a barrow he was told by his headmaster he was never going to amount to anything – "You're a failure in class. You'll be a failure in life." Leaving school early he became a welder, injured his foot at football, took up dancing on medical advice, married his dance teacher's daughter and set up a dance school which flourished as Grease and Saturday Night Fever struck a chord. By chance aged 60 he was recruited on as a judge to BBC TV's Strictly Coming Dancing and his engaging personality and cheerful patter made him a hit on the US version as well.  For more than a decade, he crossed the Atlantic twice a week – appearing as head judge on both shows simultaneously.
In the first show, he trotted out one of his grandad's favourite phrases, "all sausage, and no sizzle", and quickly settled in. The audience loved his pithy observations. "It's a lovely rise and fall, up and down like a bride's nightie," he told one nervous contestant. "You're just like a trifle – fruity at the top but a little bit spongy down below," he informed another.
"You floated across that floor like butter on a crumpet."
"It was like watching a stork who'd been struck by lightning."
"You were like a chess master – you plotted your way around that floor. That was a mango of a tango. Delicious."
Born in Kent, on 25 April 1944, he was a Sun Taurus in a determined square to Pluto and North Node in 'leadership' Leo with his Pluto North Node further emphasized being on the focal point of a trine of Neptune trine Uranus (Moon in Gemini). Although much of his life story appears to be a series of lucky happenstance, he was ambitious and determined. What gave him the gift of the gab and easy charm was his Jupiter in flamboyant Leo square Mercury and trine Venus in Aries.
He did have Mars in Cancer which can be excitable but it was sparsely aspected giving him dynamic vitality. His Saturn in Gemini was sextile Venus on one side and Jupiter on the other giving him common sense and good organization as well as a light-hearted approach to life. By all accounts a lovely man.
 His get-it-together and creating-a-solid-lifestyle for himself 5th harmonic was strongly aspected with a highlighted Jupiter.