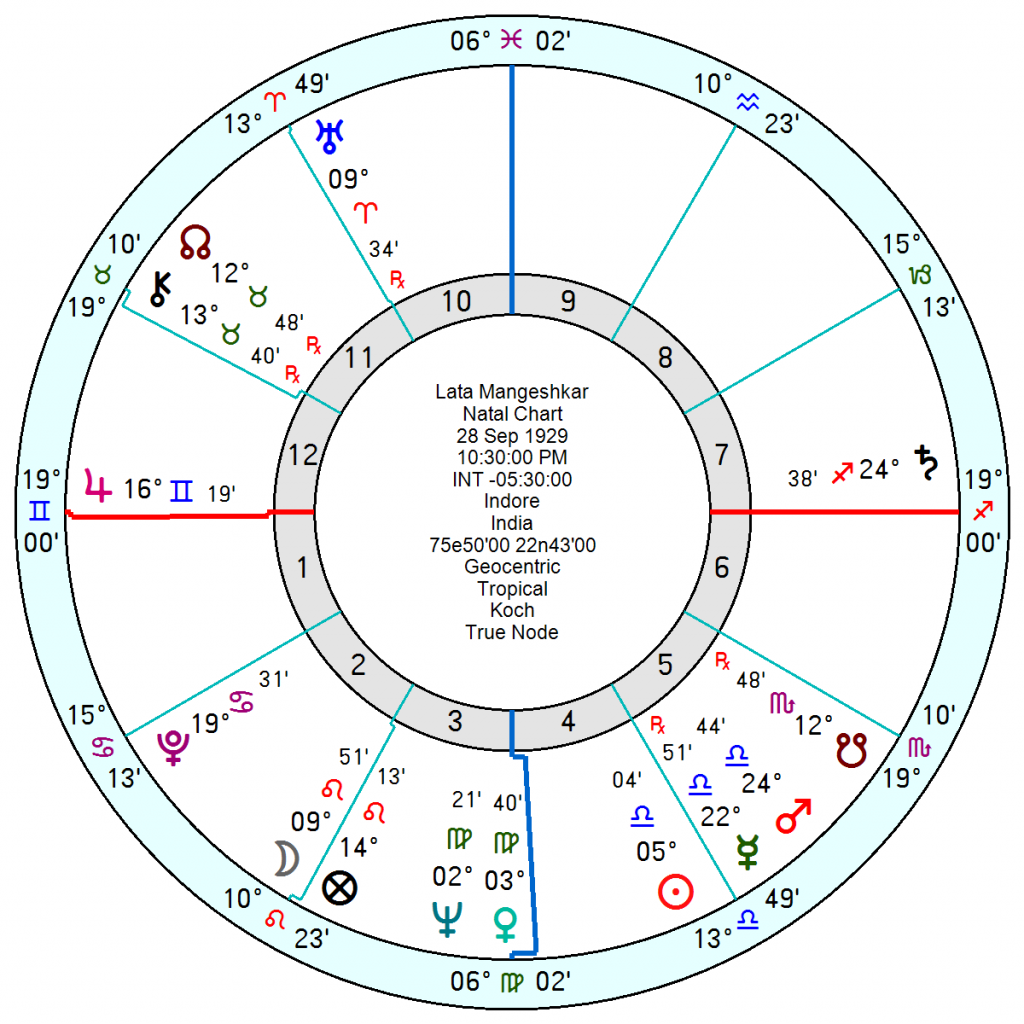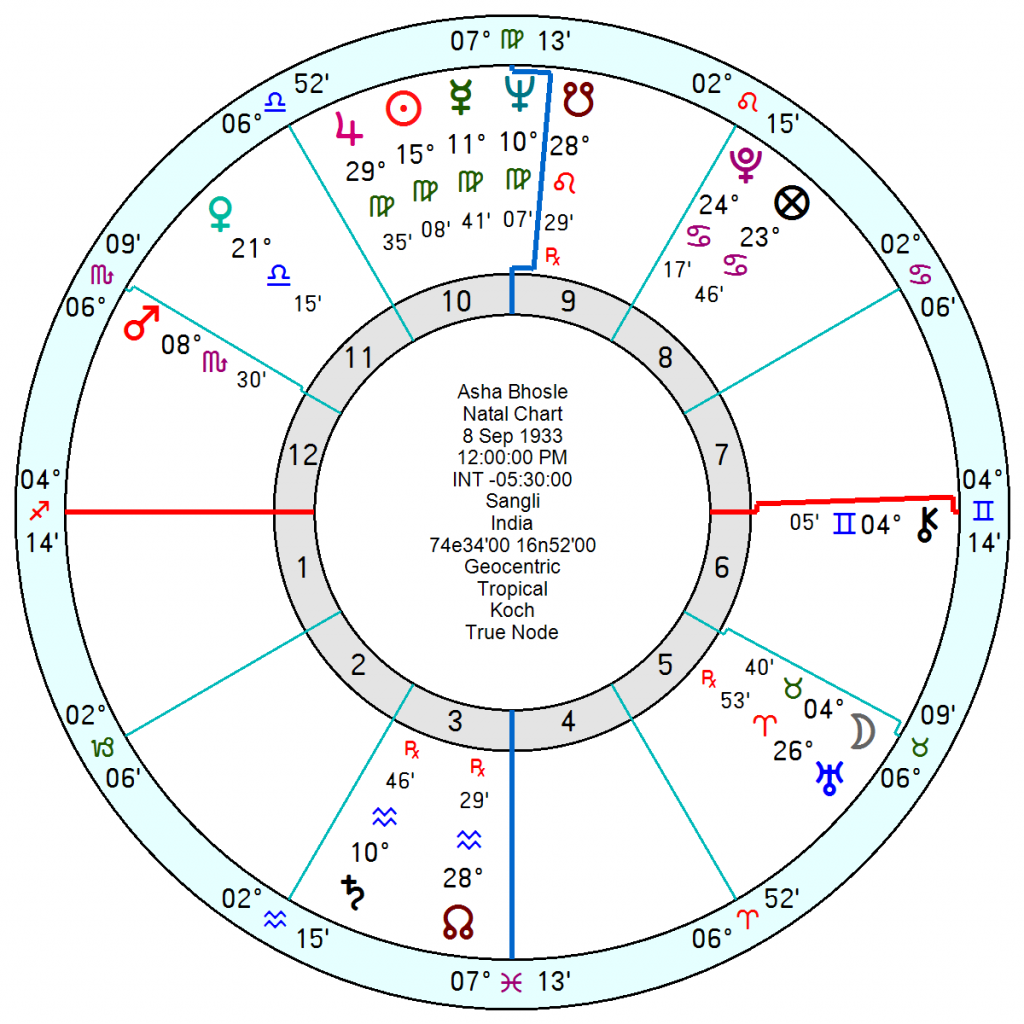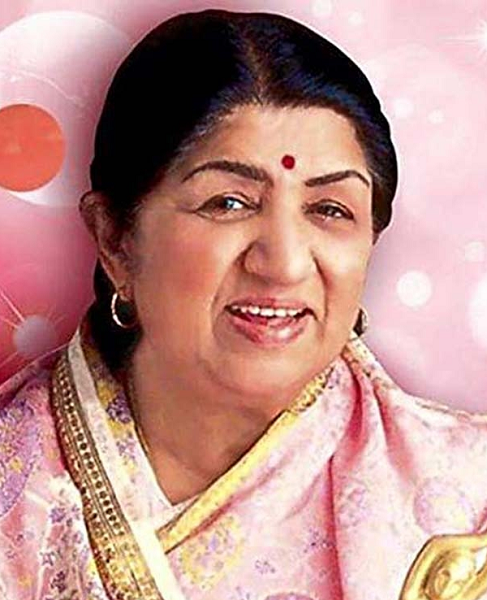 Lata Mangeshkar, India's renowned playback singer, whose voice appeared in 1000 Bollywood movies, and on 30,000 records and who appeared on stage at London's Royal Albert Hall as well as Madison Square Garden and Carnegie Hall, has died.
When she started in movies, her uniquely pure, high-pitched voice was recorded and then "played back" on the film set for an actress to mime to her voice. At the time, playback singers were the aural equivalent of stunt men and women, vocal doubles who were heard but not seen, their existence an industry secret. But her voice was such a hit that her identity became known, and she appeared in the opening credits with her name able to tip the balance between a film being a hit or a flop. She became India's best-loved female singer and a revered symbol of national identity known as "the nightingale of India".
 She was born 28 September 1929 in Indore with a variety of birth times, 10.30 pm being one of them; was encouraged to sing from an early age and had to support her family after her father died when she was 13. She was a Sun Libra opposition Uranus so destined for an unconventional lifestyle with a flamboyant Leo Moon; and a creative Venus Neptune in Virgo. She also had a tough-minded 2nd house Pluto square Mercury Mars in Libra with Saturn sextile her Mars. She was not afraid to take on the Bollywood studios and their executives as she battled for her rights and royalties. "I am a self-made person and I have learned how to fight. I have never been scared of anyone. I am quite fearless," she said.
Her only rival as the queen of Bollywood's playback singers was Asha Bhosle, her younger sister, 8 September 1933. There were stories of jealousy between them, many of them fabricated. Though Asha's Saturn in Aquarius opposed Lata's Moon and Asha's Uranus was opposition Lata's Mars so there would be spats.
  Lata never married with speculation that she feared childbirth would alter the timbre of her voice or that the caste system prevented her marriage to Raj Singh Dungarpur, a first-class cricketer and a scion of a Rajasthani royal family.
  She was also an extraordinarily versatile singer with lighter songs from popular Bollywood songs as well as classical albums. Her recording of verses from the Bhagavad Gita is regarded as a devotional classic. She also recorded in three dozen languages, singing not only in the various tongues of the subcontinent but in English, Russian, Dutch and even Swahili.
A wonderful life.