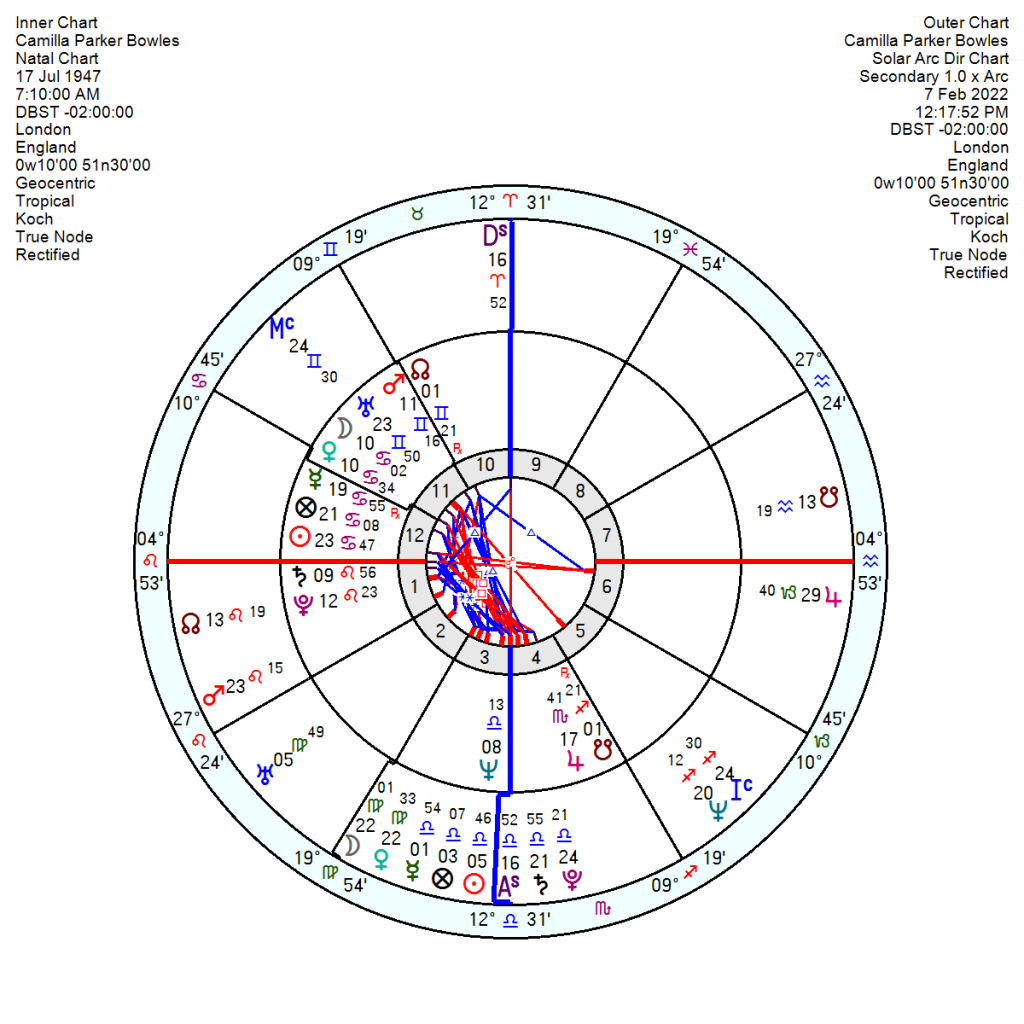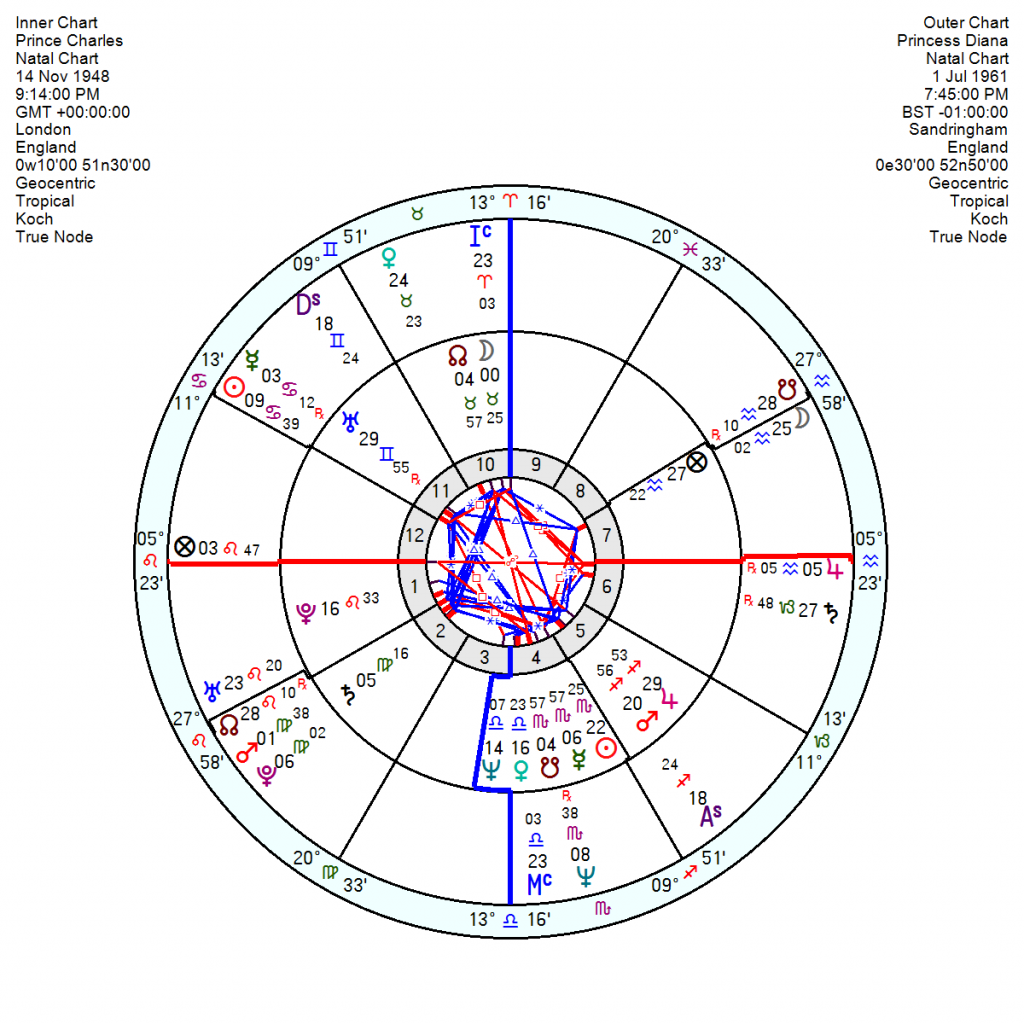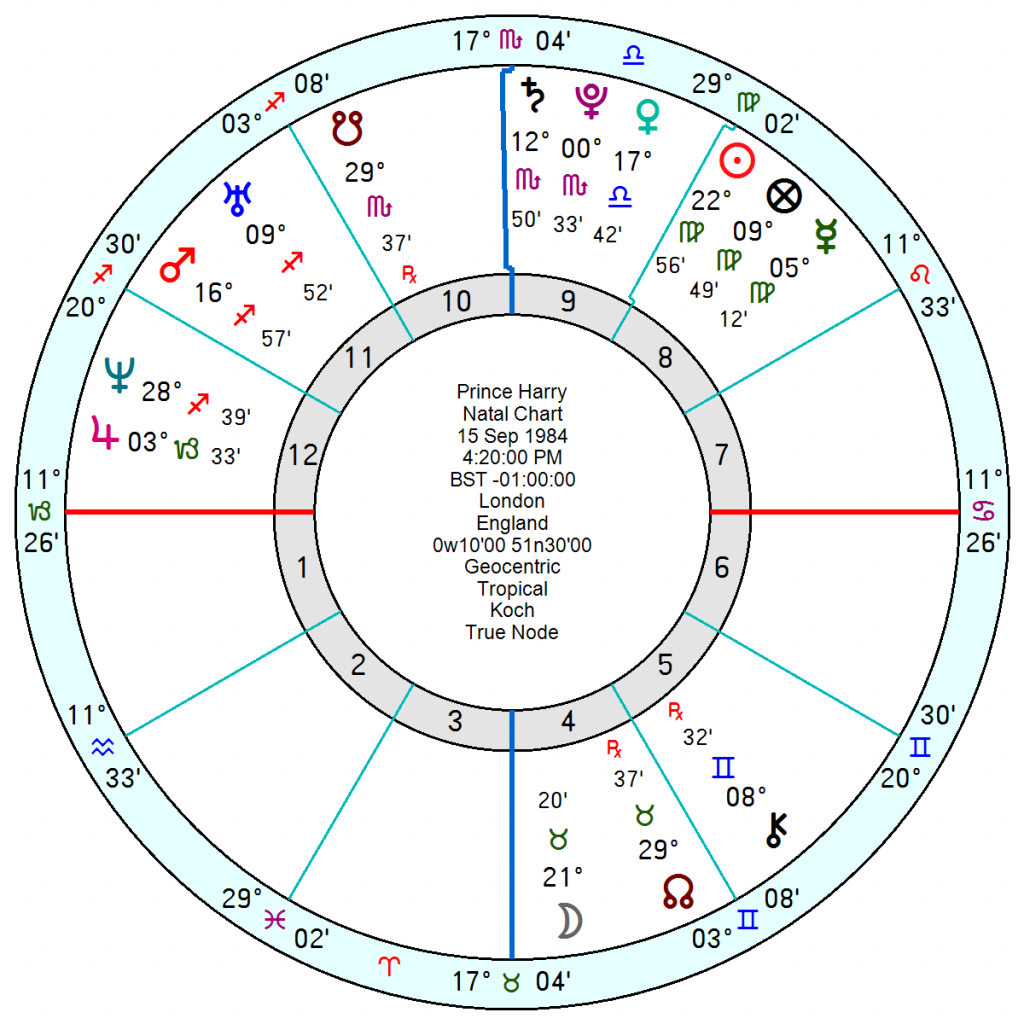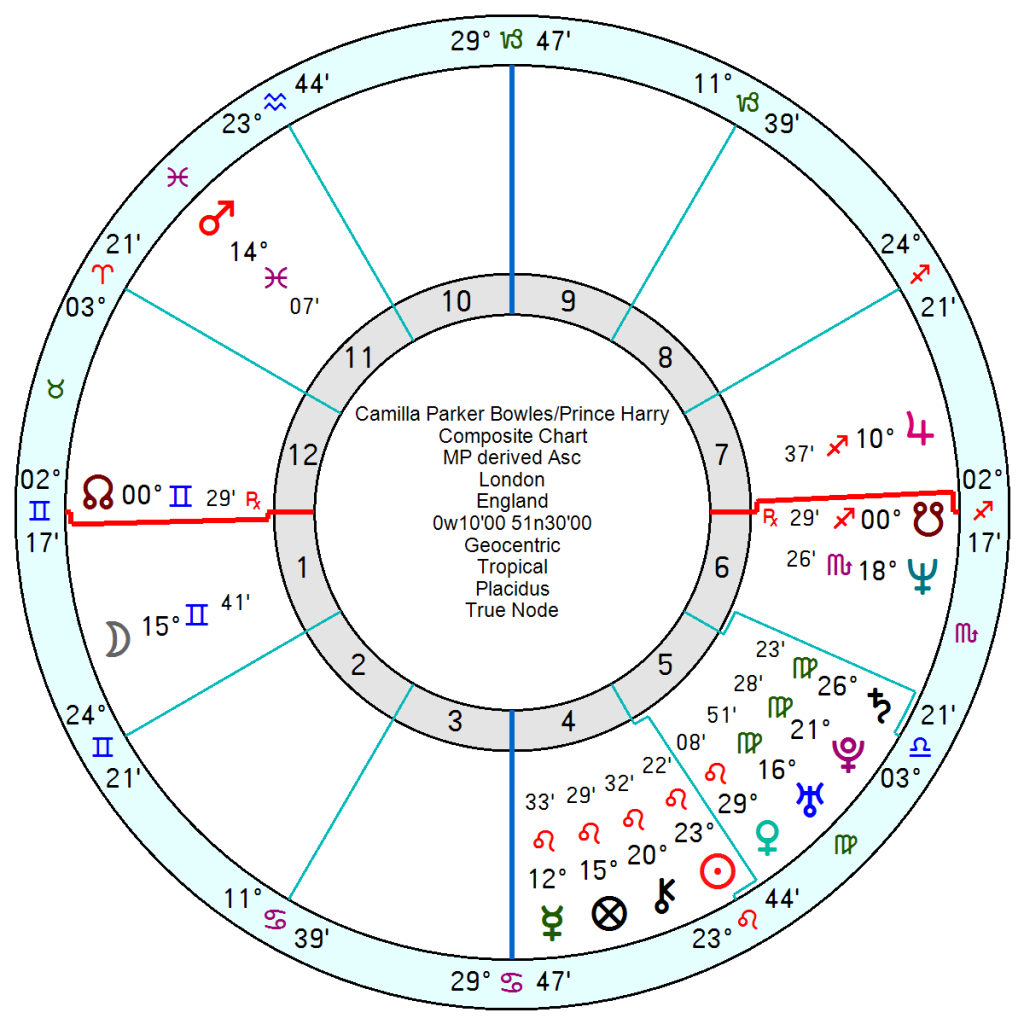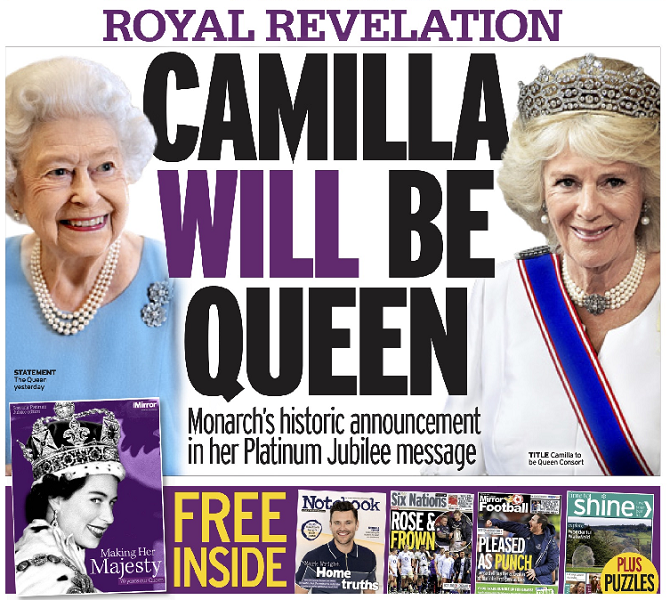 The announcement that Camilla will be Queen was adroitly slipped in with Queen Elizabeth's anniversary celebrations making it less likely to raise a fuss. She has been a mellowing and supportive presence in Charles' life, crucial for his stability and morale when he takes over the throne.
Born 17 July 1947 7.10 am London, she has a 12th house Cancer Sun trine a 4th house Jupiter in Scorpio pointing to a contented, happy family upbringing and both of these chime well with Charles' Scorpio Sun. Camilla also has a charming, motherly Moon Venus in Cancer in her friendly 11th. And a stalwart Saturn Pluto in Leo just below her Leo Ascendant.
She is reserved and has never given any indication of wanting to upstage Charles; indeed all reports were she was hesitant at thoughts of marriage to him at all.
Diana on the other hand with a 7th house Cancer Sun and a 5th house Venus in Taurus was much more outgoing and hungry for attention. Diana's rebellious Uranus was square Charles' Sun which was never going to work and her airy Aquarius Moon was a bad fit with his Scorpio temperament. Plus her argumentative and uptight Mars Pluto was conjunct Charles' Saturn which produced a very gritty interface.
Camilla has kept her head down and not put a foot wrong since their 2005 wedding, slowly building an empathetic reputation especially for her work with domestic violence victims and her calming presence at the side of the heir.
There will always be snipers, bearing grievances on behalf of Princess Diana and betrayed wives in general, but she's faced her trials well.
  What is likely to be a challenge ahead is her aggravated relationship with Prince Harry. She gets on well enough with Prince William  whose New Moon in Cancer is close enough to her Cancer Moon and Venus. But Harry's Virgo Sun collides with her Uranus (and Charles' Uranus for that matter) and his Mars Uranus collides with Camilla's Mars – very ratchety. And it reflects Camilla's relationship with Diana which was understandably stressed with an explosive composite Sun, Mars, Uranus conjunction and a tussle-for-the-upper-hand Jupiter Pluto. Just to set the difficulties in concrete Camilla's Saturn Pluto falls in Harry's 8th and his Saturn Pluto in her 4th.
  Camilla's relationship chart with Harry is fairly unfixable with a composite Mars opposition Uranus Pluto square Moon opposition Jupiter. Their connection is sagging through this year in a discouraging way and will move through more upheavals and ruptures in 2023/2024. Mind you Harry's relationship with his father and brother are not good ahead either for several years. And Meghan is a bad fit with Camilla since C's Saturn Pluto is conjunct M's Leo Sun and M's Mars in Cancer square Saturn in Libra collide with C's Moon Venus.
  Camilla's Solar Arc Midheaven will conjunct her Uranus (birth time being accurate) which does suggest a radical change of direction late this year or early next, coinciding with a fair amount of nervous anxiety.  Maybe once the Queen's Jubilee celebrations are over she'll make a further step backwards.