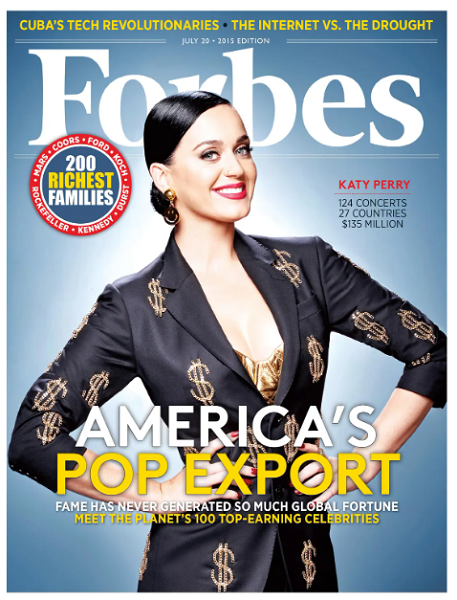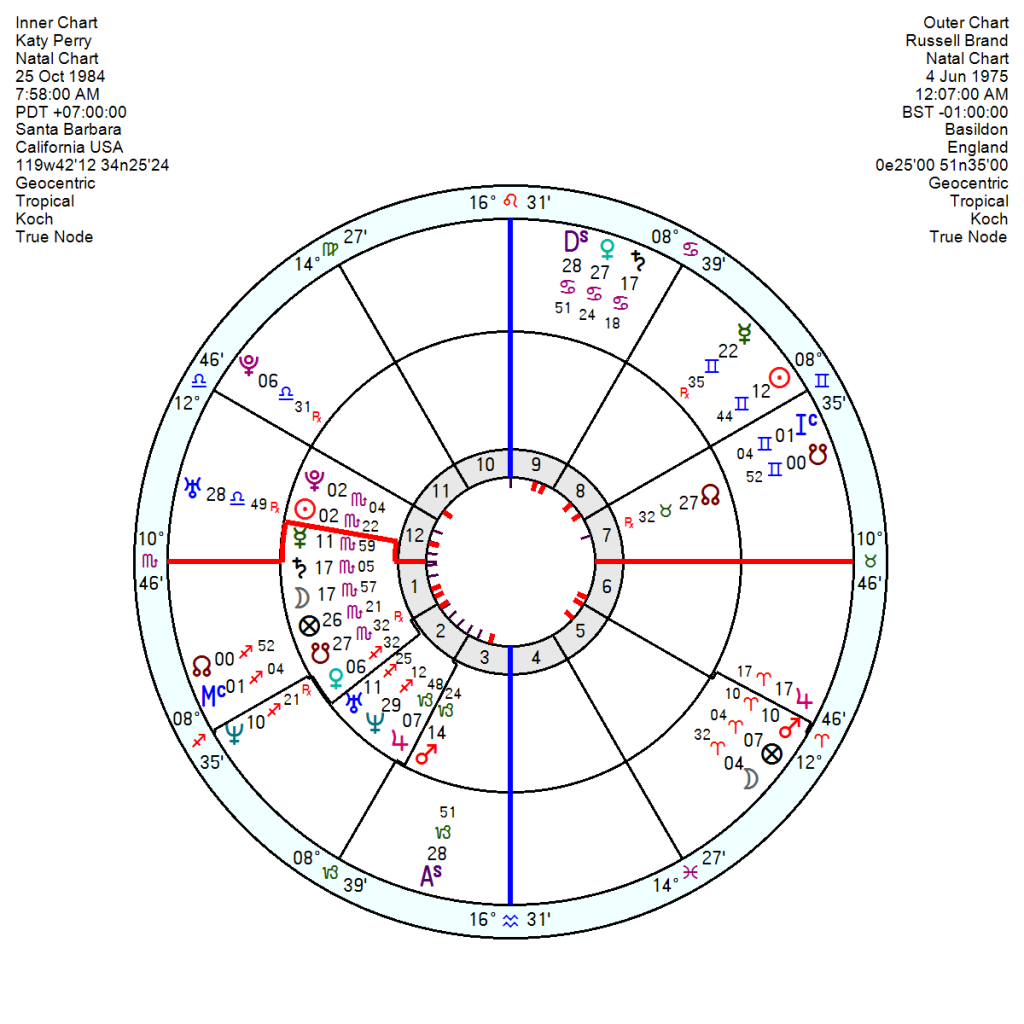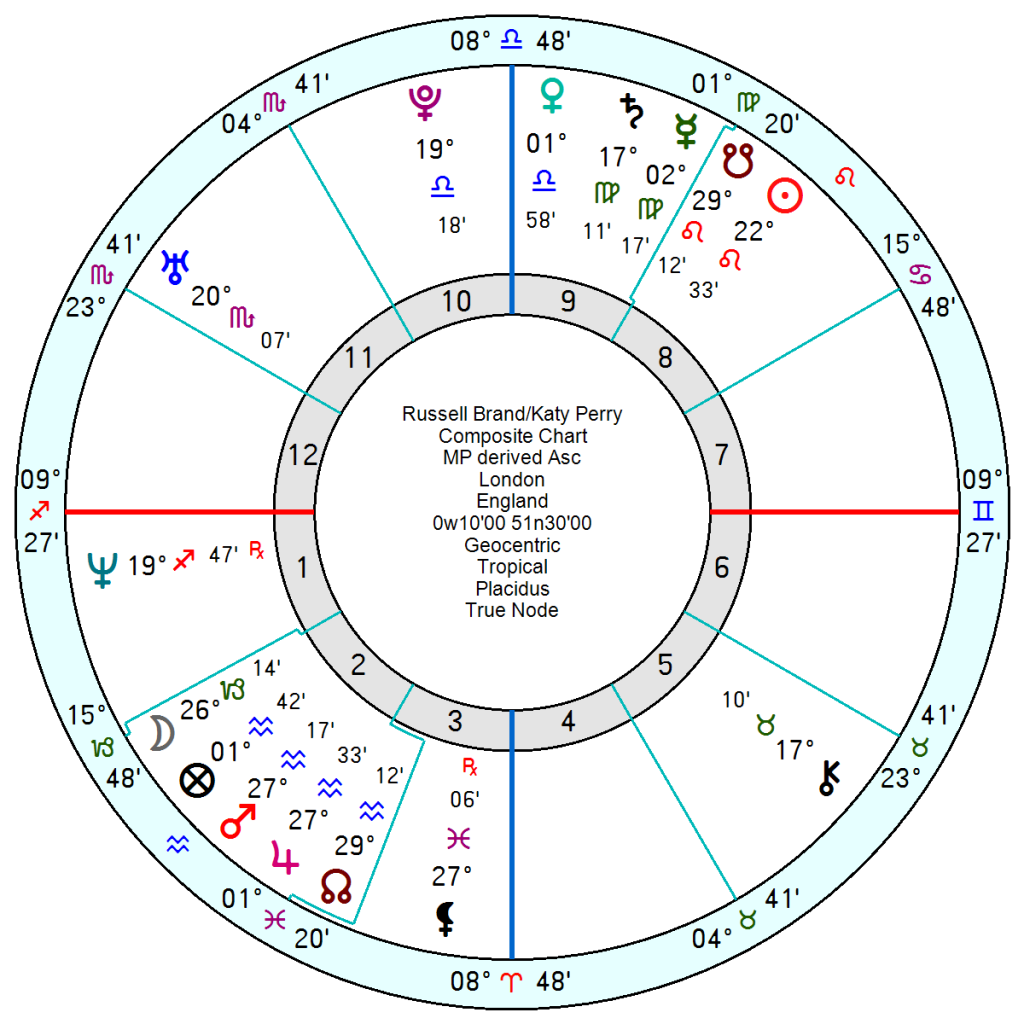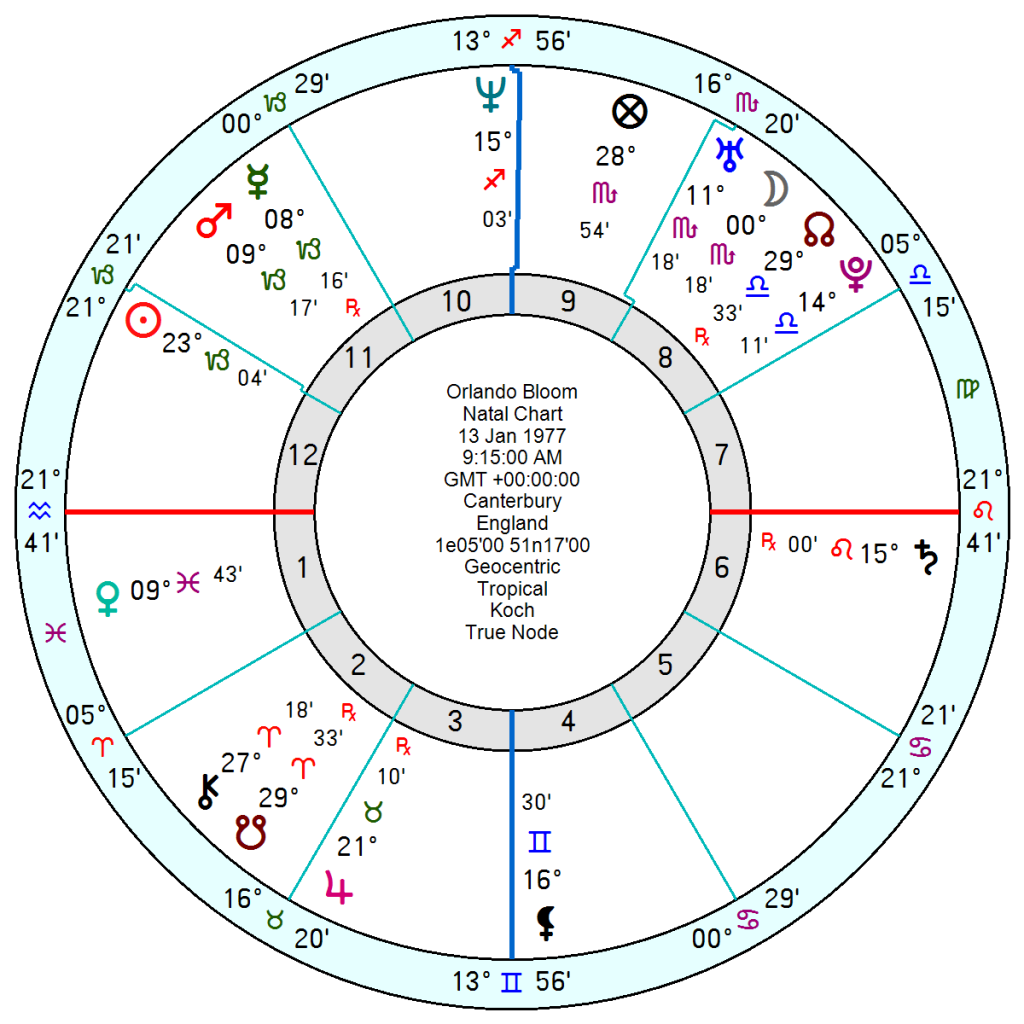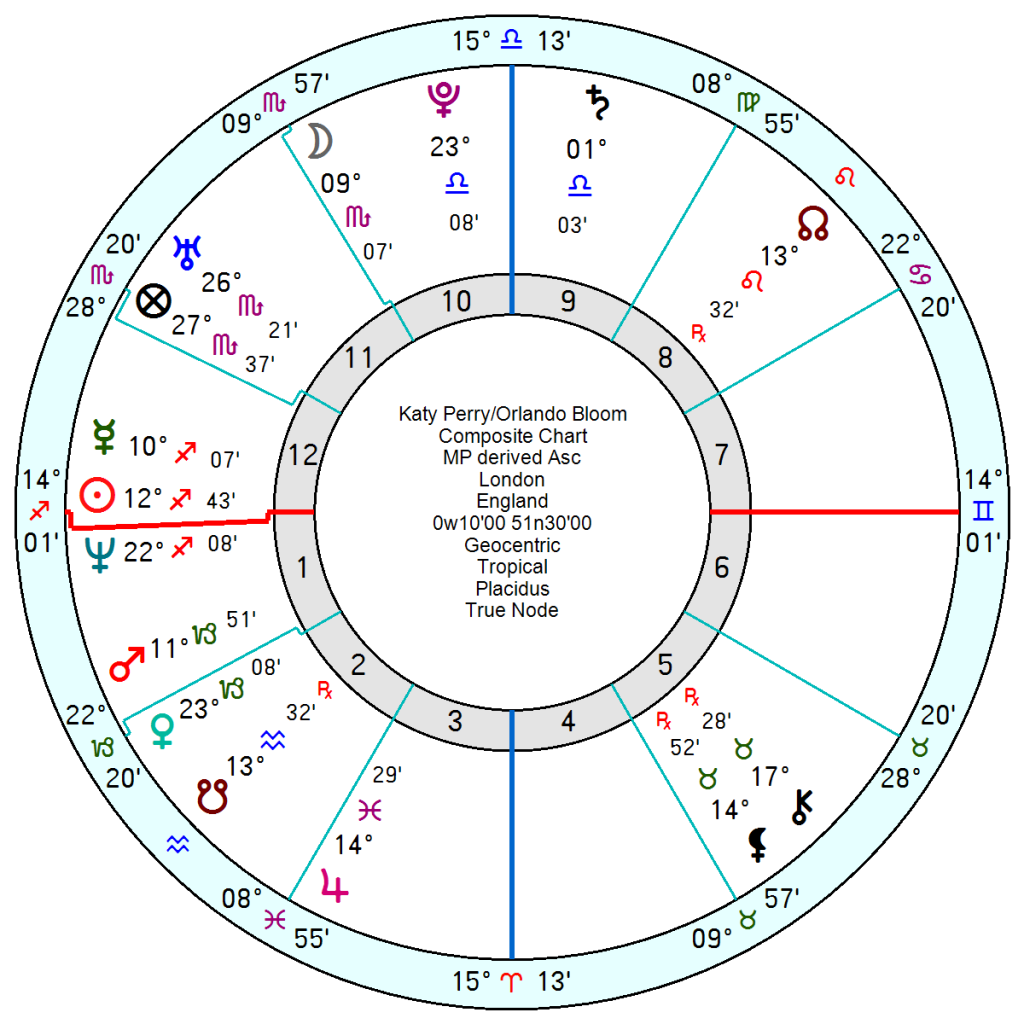 Singer Katy Perry is catching the headlines for having been married to Russell Brand for a nano-second years back, being embroiled in a house purchase gone wrong, and by roaring onto a Peppa Pig special as Ms Leopard. The real estate imbroglio, her second, may not be her fault but she is clearly unlucky when it comes to property purchases.
Born 25 October 1984 7.58 am Santa Barbara, California, into a strict religious family, she does have a heavyweight chart with a controlling 12th house Sun Pluto conjunction in Scorpio with Mercury, Saturn, Moon in Scorpio all conjunct her Ascendant in her 1st house. Her Taurus North Node is in her 7th house of close relationships which will be her challenge in life and her Chiron is in her 8th. Sun Pluto, Moon Saturn and NN in 7th will make cooperative partnerships a demanding exercise for her.
  Her Venus in adventurous Sagittarius is conjunct her Uranus for a lighter-hearted streak. Her Taurus North Node may also be a pointer to her entanglements over financial property deals. Even if not her doing, it seems to attract tussles.
The match with Brand never made Astro-sense with his Uranus conjunct her Sun Pluto and his Gemini Sun opposition her Uranus. His Saturn opposed her Mars with his Pluto square her Jupiter and Mars – each of them would send the other running for cover with those cross Uranus aspects, plus the aggravation of Saturn to Mars.
Their relationship chart had a Sun opposition Mars Jupiter square Uranus – explosive, disruptive and unstable. With an unaspected Venus and sparsely aspected Moon. Not even a prominent Jupiter could save that.
The wedding in October 2010 in India was an extravaganza with the groom arriving on horseback and the happy couple accompanied by elephants, camels and more horses in the wedding procession. There were fire jugglers and fire eaters, snake charmers and dance troupes, folk singers and drummers and several costume changes for the henna-adorned bride and, less traditionally, similarly painted groom. Way way over the top as might be expected from a relationship with a flamboyant, composite Leo Sun boosted to ludicrous levels by Mars Jupiter and Uranus.
The wedding chart itself had a final degree Libra Sun trine an uncommitted, dreamy Neptune; a hard-hearted Saturn square Pluto; and a Jupiter Uranus conjunction which I have come to distrust around relationships/weddings since it usually indicates an impulsive decision taken in haste and regretted later.
The union lasted a year until he texted her saying a divorce was imminent.
She is now together with Lord of the Rings/Hobbit actor Orlando Bloom, 13 January 1977 9.15 am Canterbury, England, with whom she has a young daughter.
He's a Capricorn with an 8th house Scorpio Moon and Uranus, and an 8th house Pluto so is not uncomplicated himself. His Scorpio Moon is conjunct her Sun which is ideal though it is also conjunct her Pluto which for most would be overly intense. But his 8th house Pluto perhaps has acclimatized him to possessive relationships.
His Uranus is on her Ascendant and conjunct her Moon Saturn which will throw up a few tensions – though two busy careers may soak up some of the wrinkles. His Pluto squares her Mars which will lead to tussles for the last word. The saving grace will be his amiable Jupiter in Taurus falling in her 7th house offering her support and enthusiasm when she gets too intense.
Their relationship chart has a passionate composite Venus trine Pluto and an easy-going composite Sun square Jupiter so is a giant improvement on the Brand match, if not altogether straightforward.