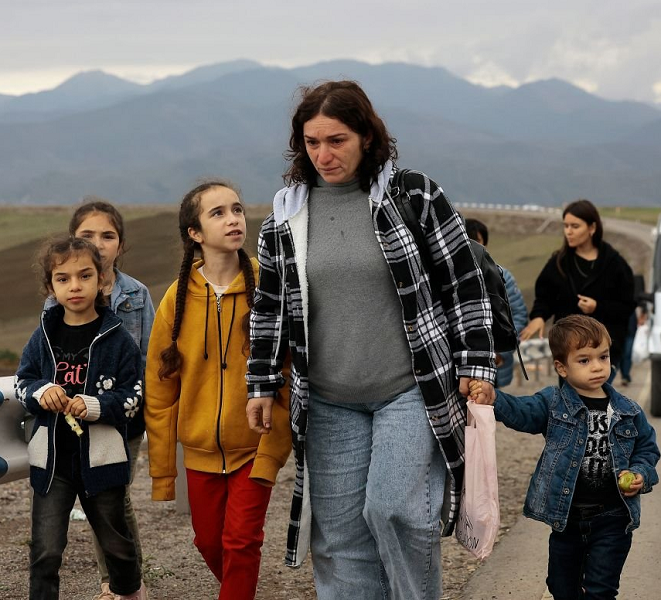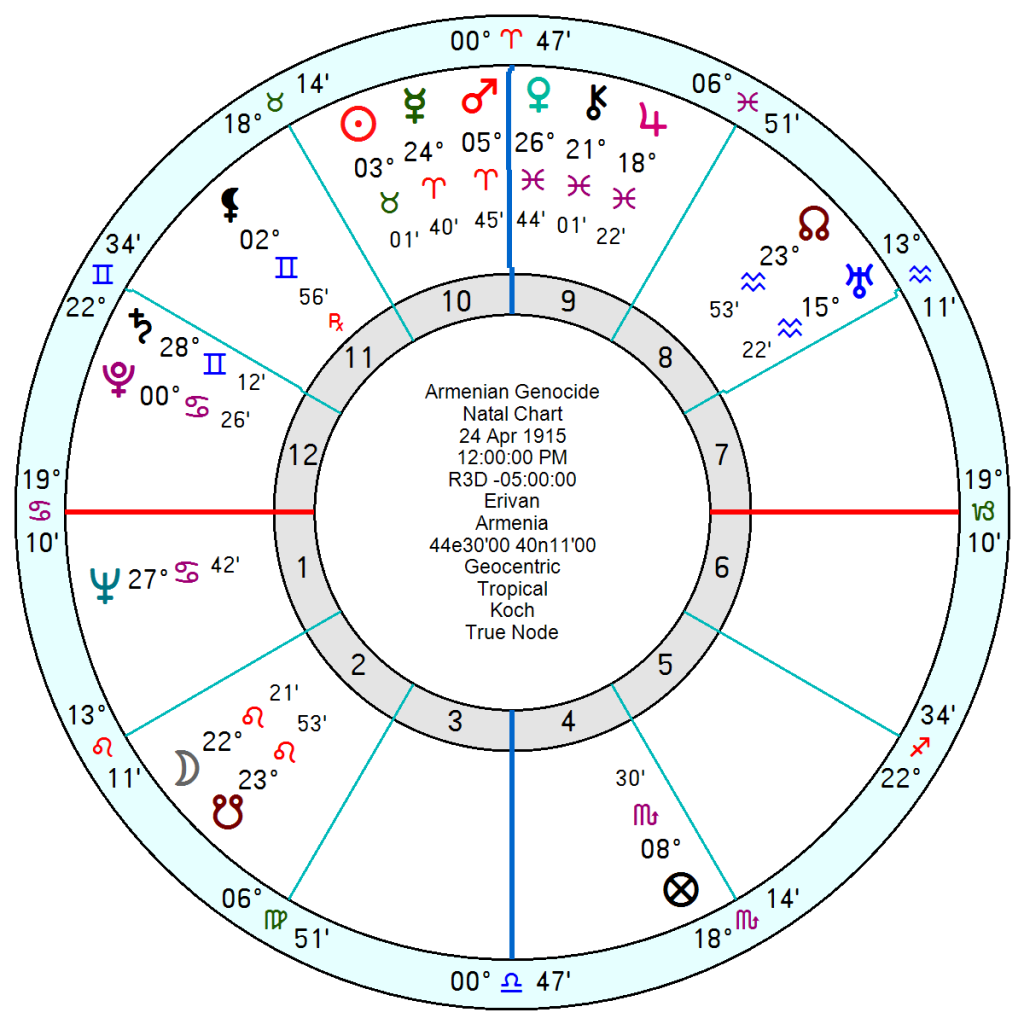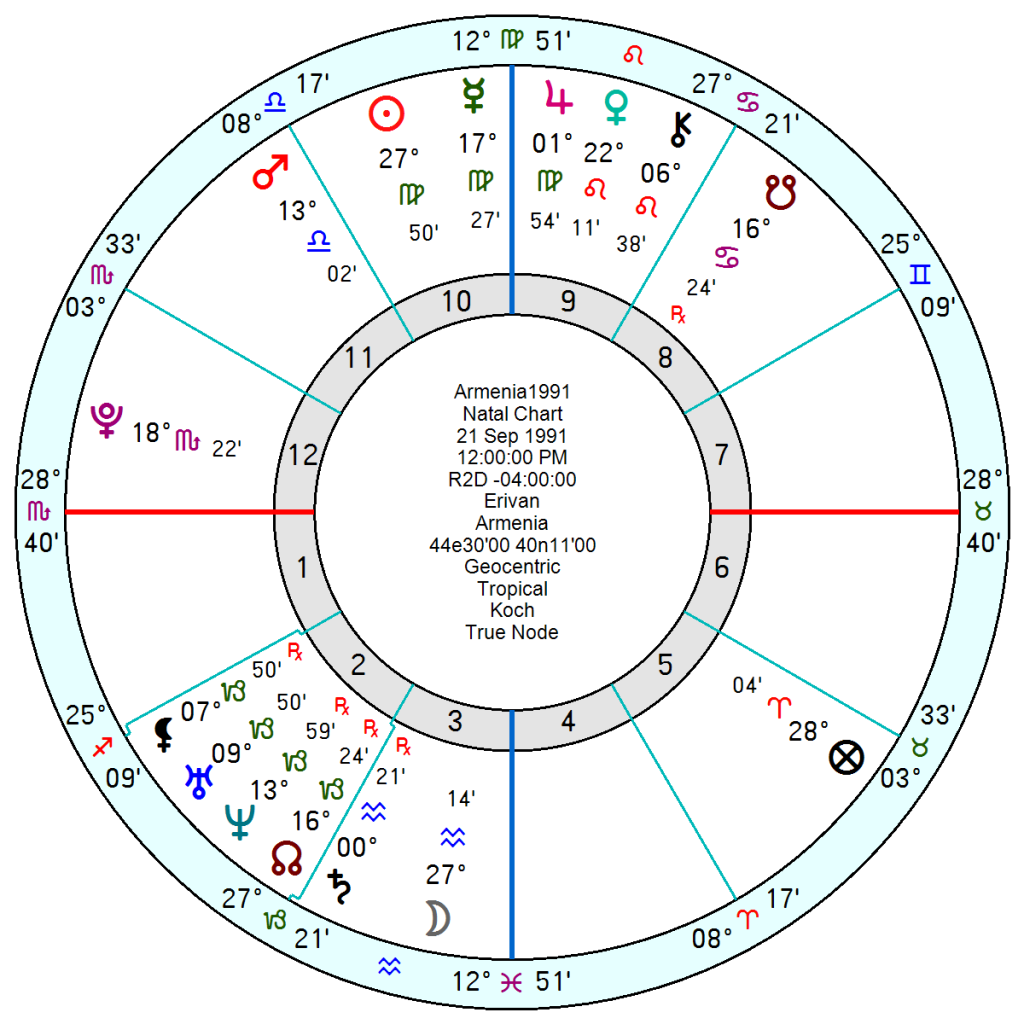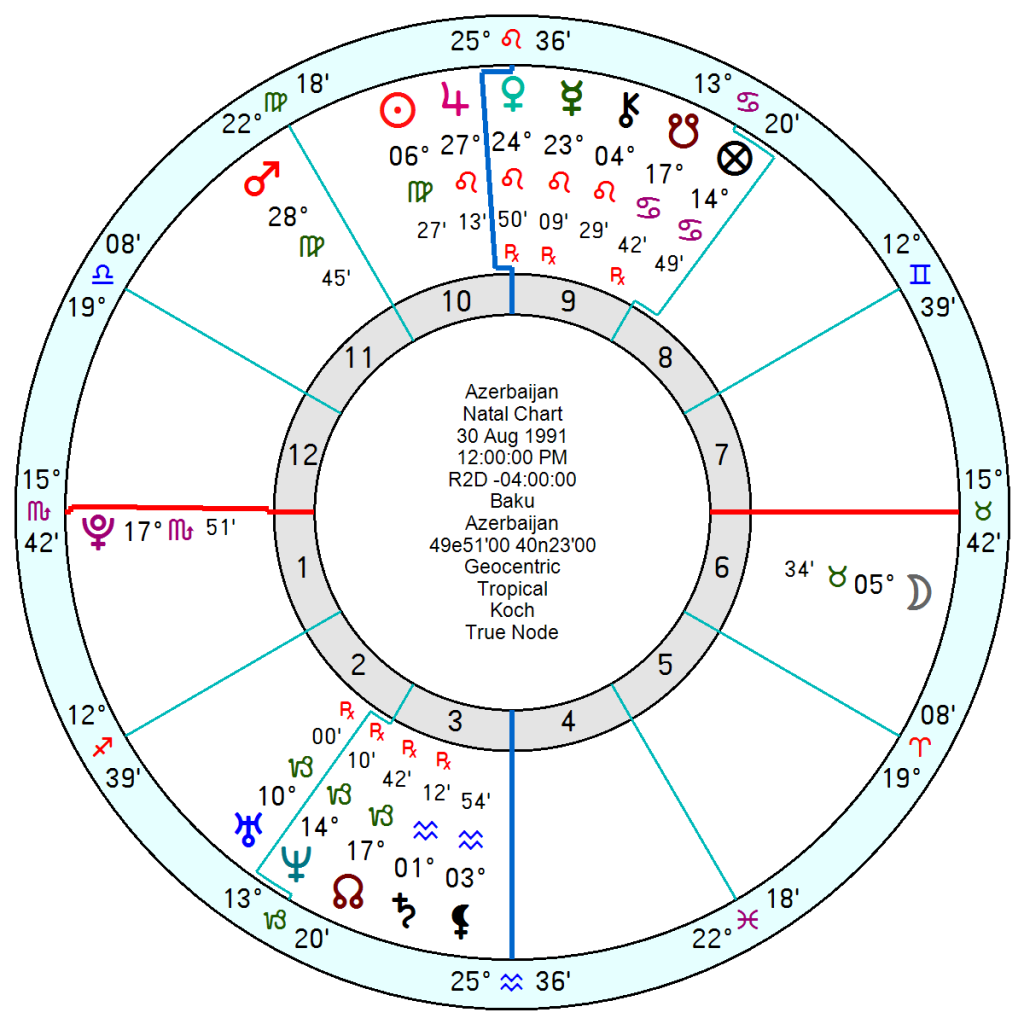 Azerbaijan having launched a military offensive in Nagorno-Karabakh triggered a humanitarian catastrophe as Armenian refugees pour out of the region and has made its allegiance with Russia a priority. The US and EU are rapidly revising their view of Azerbaijan, a resource-rich country, which had been seen as a reliable security partner and vital transport hub.
Russia blamed Armenia for flirting with the west and thereby being to blame for the loss of Nagorno-Karabakh.
Astrology charts are useless for these two countries since they were liberated more or less at the same time in 1918 and again in 1991.
It has raised fears in Armenia of a rerun of the genocide of 1915 which has left them understandably hyper-sensitive. The mass murder of around one million Armenians during death marches to the Syrian Desert and the forced Islamization of others, primarily women and children, was driven by a wish in the Ottoman Empire to systematically destroy the Armenian people and identity during World War I.
  That started on 24 April 1915 when the war-mongering, destructive Saturn Pluto conjunction was almost exact and squared Venus. There is nothing similar at the moment.   Chiron was conjunct Jupiter exacerbating the wound rather than presenting good news.  The February 1915 Solar Eclipse was in the same Saros Series as this recent one so there will be some similar vibes. But nothing like a destructive as the 1915 Saturn Pluto.
The two country charts show much the same panicky failure and tough slog ahead so Azerbaijan will not be brandishing the victor's crown without paying a price.