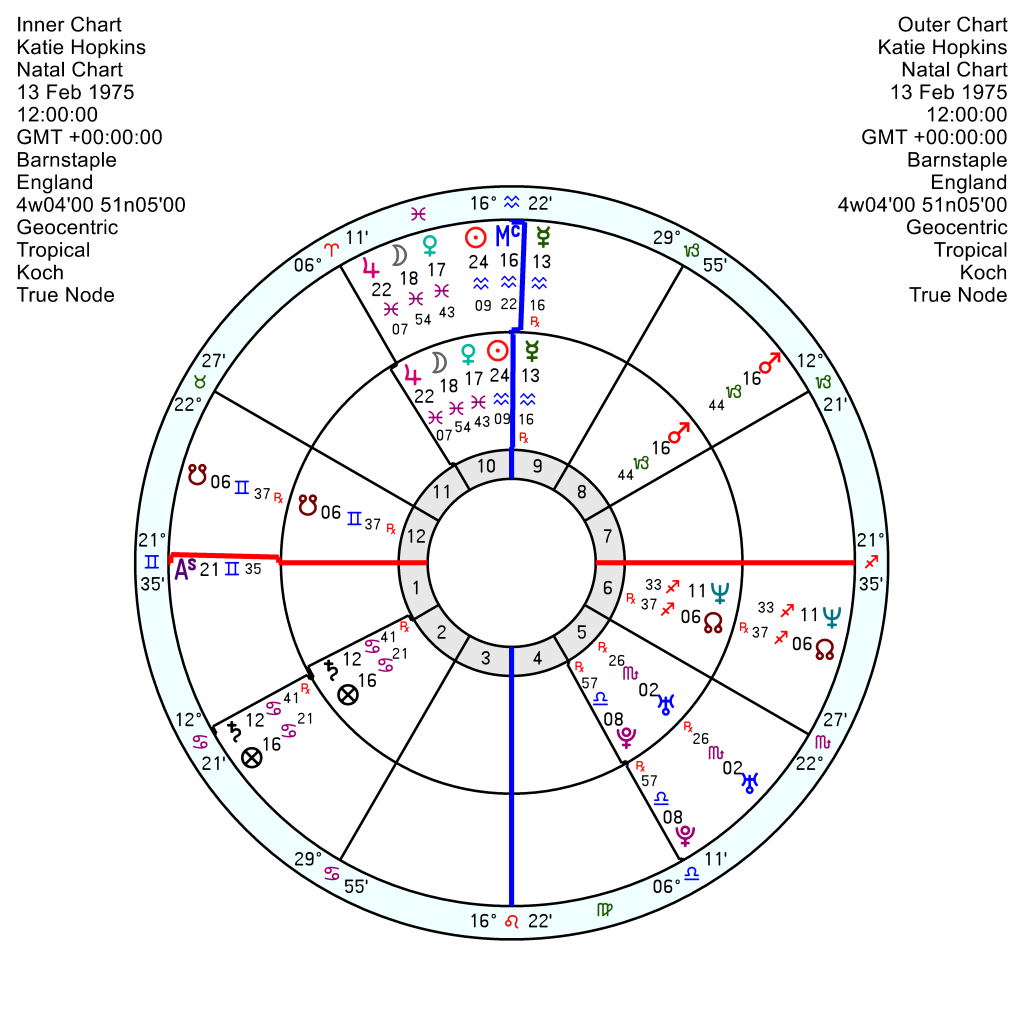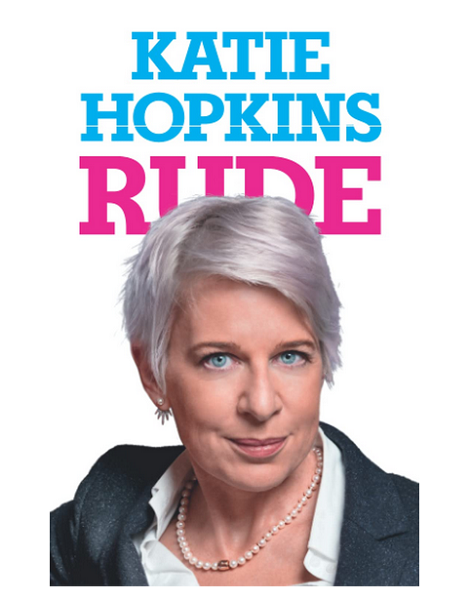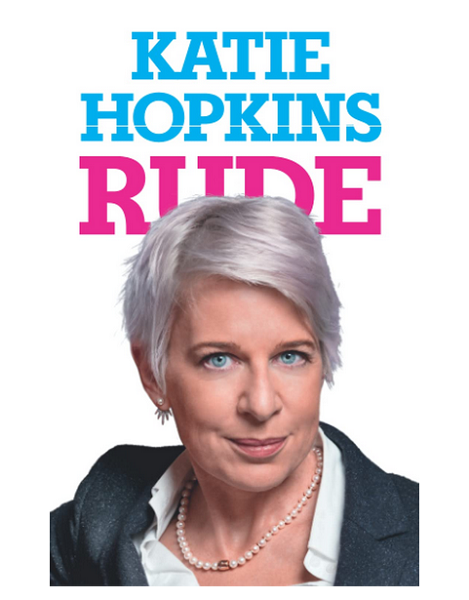 The ranting, rancid, far right-wing Katie Hopkins has been booted out by yet another media outlet. She has been dumped as a cast member of Australia's Big Brother VIP after describing Covid-19 lockdowns as "the greatest hoax in human history" and joking about breaching quarantine rules. Last year she had her Twitter account with 1.1m followers permanently suspended for violating the platform's "hateful conduct" policy. Prior to that she was repeatedly retweeted by Donald Trump. She has previously compared migrants to cockroaches, claimed the photograph of a dead Syrian boy lying on a beach that sparked a wave of compassion across Europe was staged, and said dementia patients should not "block" hospital beds.
  I'd forgotten quite how stark her chart is. Born 13 February 1975, she has an Aquarius Sun (shades of Sarah Palin); with a 'charitable' Jupiter Moon in Pisces that has clearly been mislaid. What fuels her bile and venom is Mars in Capricorn opposition Saturn square Pluto. Mars Saturn attracted her to the military but her epilepsy prevented her from taking up a gun-toting career. It tends to make for short-tempered, hard-edged individuals and tied into a focal point control-freak Pluto it is as far from sentimental as you can get. Palin has a Sun conjunct Mars Saturn.
Tr Neptune is opposing her Jupiter this year and next which will dent her high hopes. This December's Solar Eclipse will conjunct her Neptune in a probably vain attempt to get her to pursue a more spiritual path. Mishandled it brings more self-deceit.
Marjorie Taylor Greene also has Jupiter in Pisces – clearly compassion got lost along the way and they home in on its guru-chasing tendencies, elevating Trump to the Great Almighty.