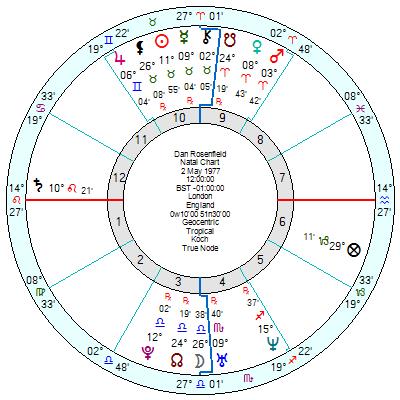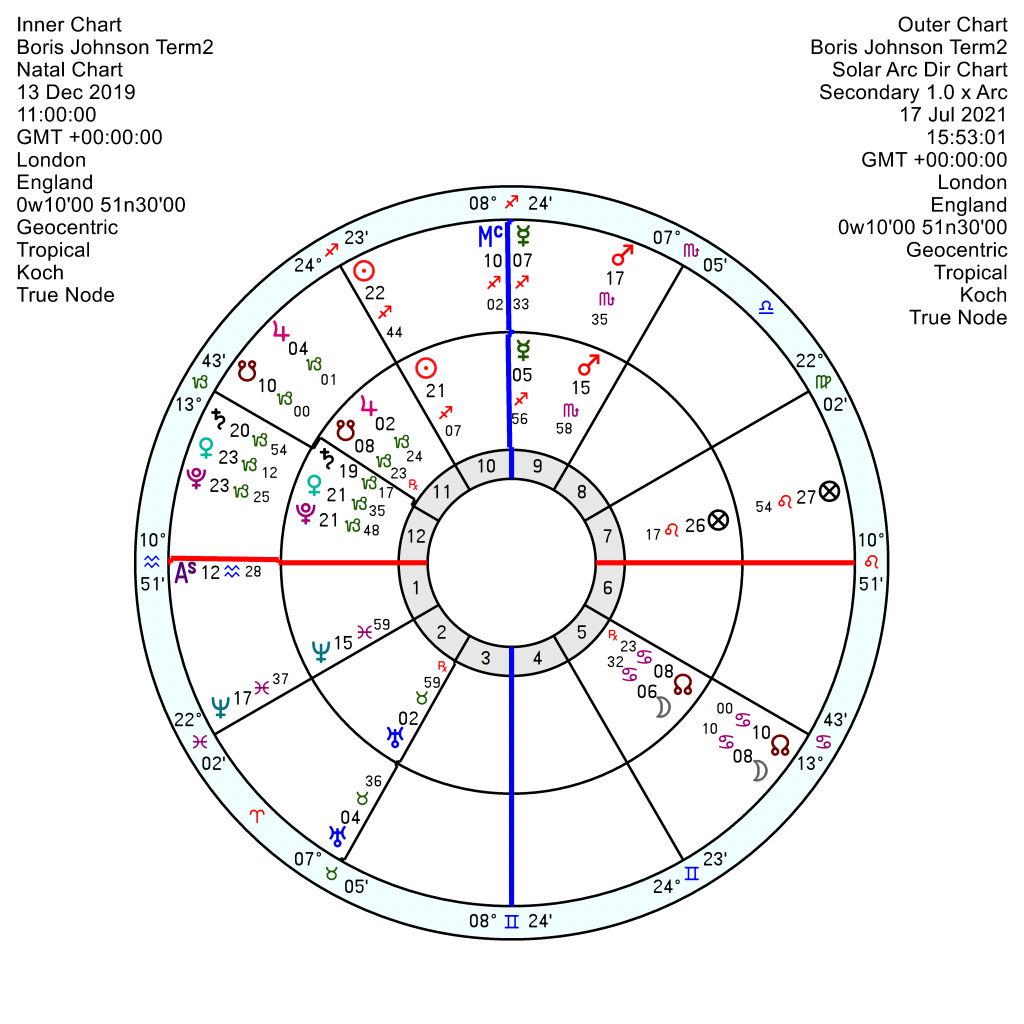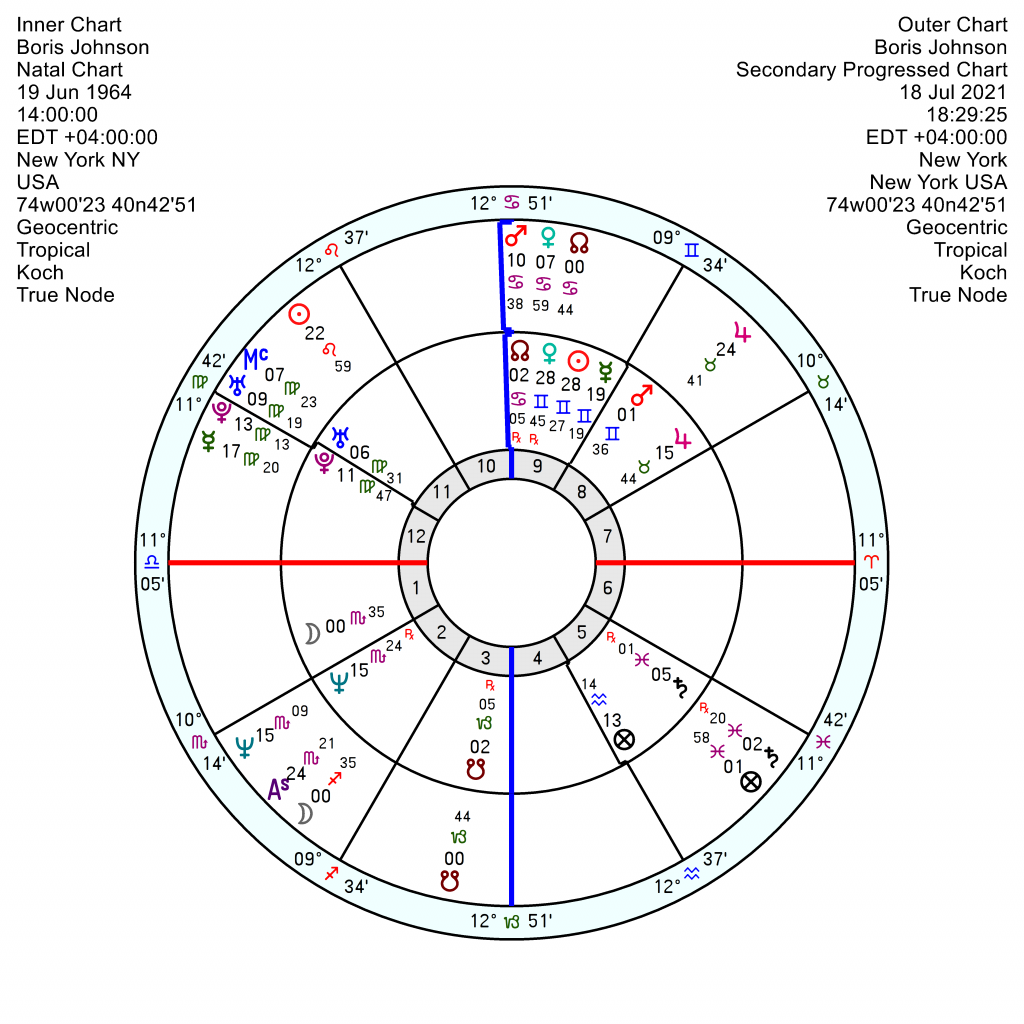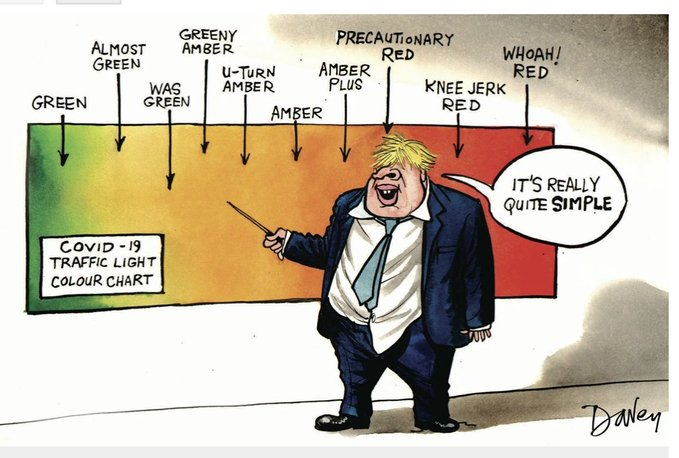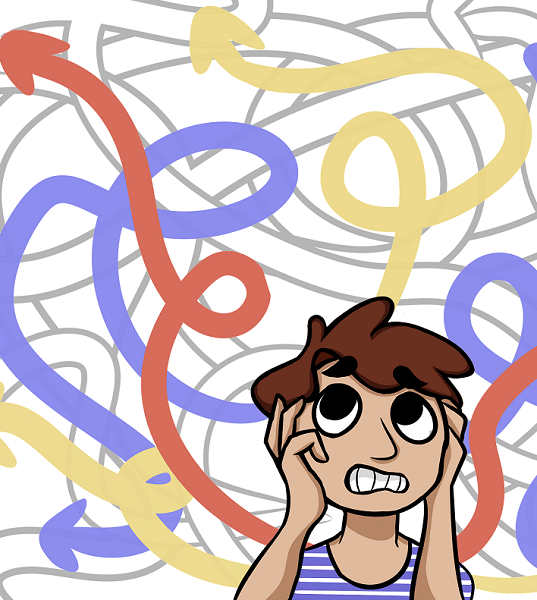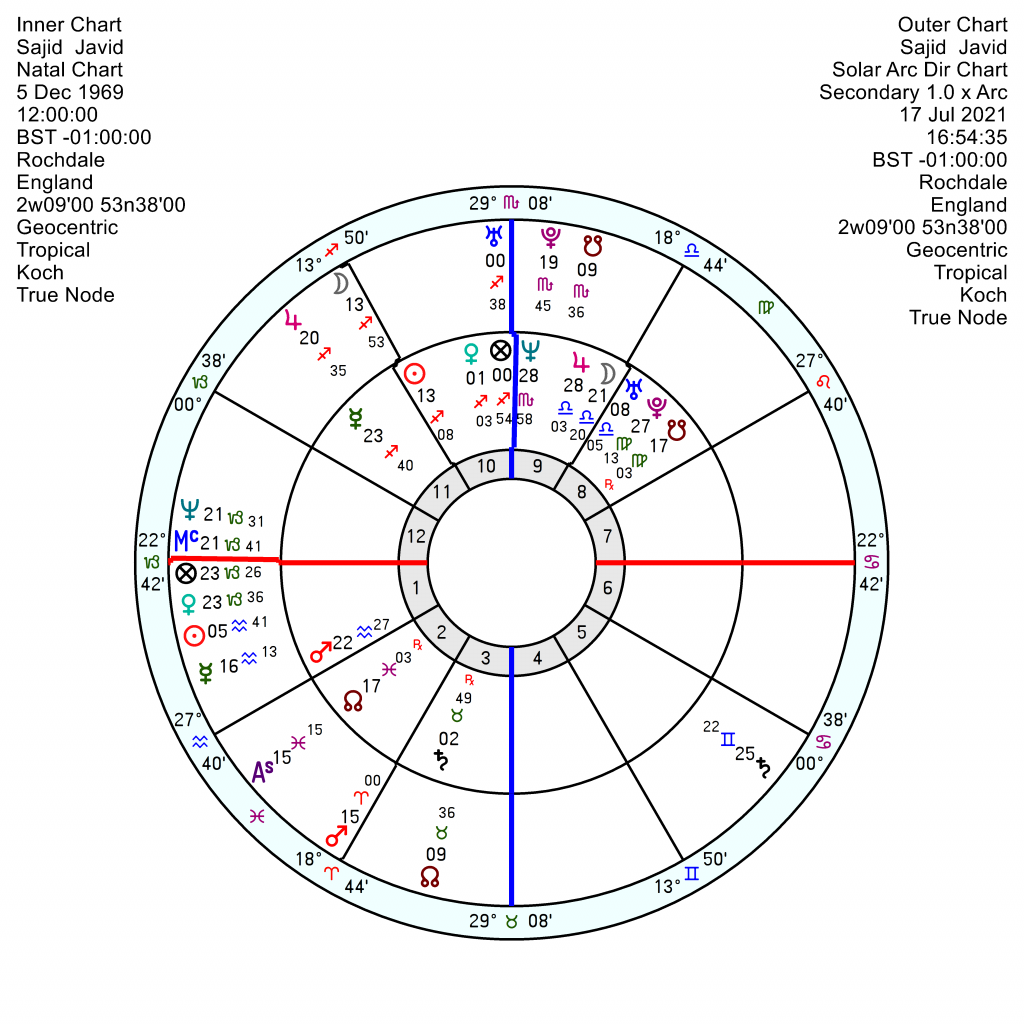 Boris Johnson's chief of staff Dan Rosenfeld is, according to the Times, facing a mutiny from political advisers who feel their views aren't being taken into account. He is gatekeeping too rigorously and blocking information from the PM. Though how much Johnson would read/absorb is questionable anyway.
This is only a passing piece since the national embarrassment of the shambles of an incompetent and worse an amoral government has to come to a head at some point. But in the context of Yods and disorganisation, Dan Rosenfeld, 2 May 1977, has a central Yod of Pluto sextile Neptune inconjunct a Taurus Sun. In this he fits the out-of-step feel of the Boris Admin chart, 13 December 2019 11am which has Uranus sextile Moon inconjunct Mercury – and that one is on the money.
A Mercury focal point scatters in all directions leaving loose ends around and there is a difficulty in assembling thoughts or communicating them in a clear and simple way. There was a delicious Andy Davey cartoon this morning which I shouldn't reproduce – but why not? It is blissfully apt for the dog's breakfast of Covid rules laid down. Tierney remarks of such a Mercury: "may tend to combine too many concepts in a haphazard, disjointed way and fail to establish coherency."
A focal point Sun on the other hand can abuse personal will and authority. It's the too little ego, too much ego conundrum. Interestingly Johnson's Jupiter is conjunct Rosenfeld's Sun so he will support his chief of staff's tendency to shut out other viewpoints.
Their relationship chart also has a composite Yod of Uranus sextile Neptune inconjunct Mars so together they'll be self-willed, slap dash and impetuous.
Of note in the immediate future. Boris's personal chart has his Progressed Moon opposing his afflicted/emphasised natal Mars building up now and exact in August and his Progressed Moon will then in coming months wade round in hard aspect to his Saturn and Uranus Pluto which will make for a bone-shaking ride.
  The Admin chart has a run of Neptune squares to the Solar Arc Sun and the Sagittarius Sun from late July to next spring which will lead to a general feel of slipping and sliding downhill with confusion, muddles and evasions. And the Solar Arc Saturn is moving to close the conjunction to the 12th house Venus Pluto to exact within seven months, which might rub the shine off Boris's beyond mystifying popularity.  
Sajid Javid, who was handed the poisoned chalice of the Health Department after Matt Hancock fell on his sword was born 5 December 1969 and has a Saturnine Yod (see post Renee Zellweger below).
  He's a Sun Sagittarius; with Venus in Sagittarius sextile Uranus inconjunct Saturn in Taurus.  He's understandably jittered and jangled this year courtesy of two highly-strung, over-hopeful midpoints being tossed around; plus the Eclipses throwing crises in his path into early 2022. But he'll get into a more confident stride from early 2022 with tr Pluto square his Jupiter on and off till late 2023. His high expectations won't bear fruit since he runs into disappointments in 2022, disasters in 2023 and a total road block in 2024 with his Solar Arc Pluto square his Mars.