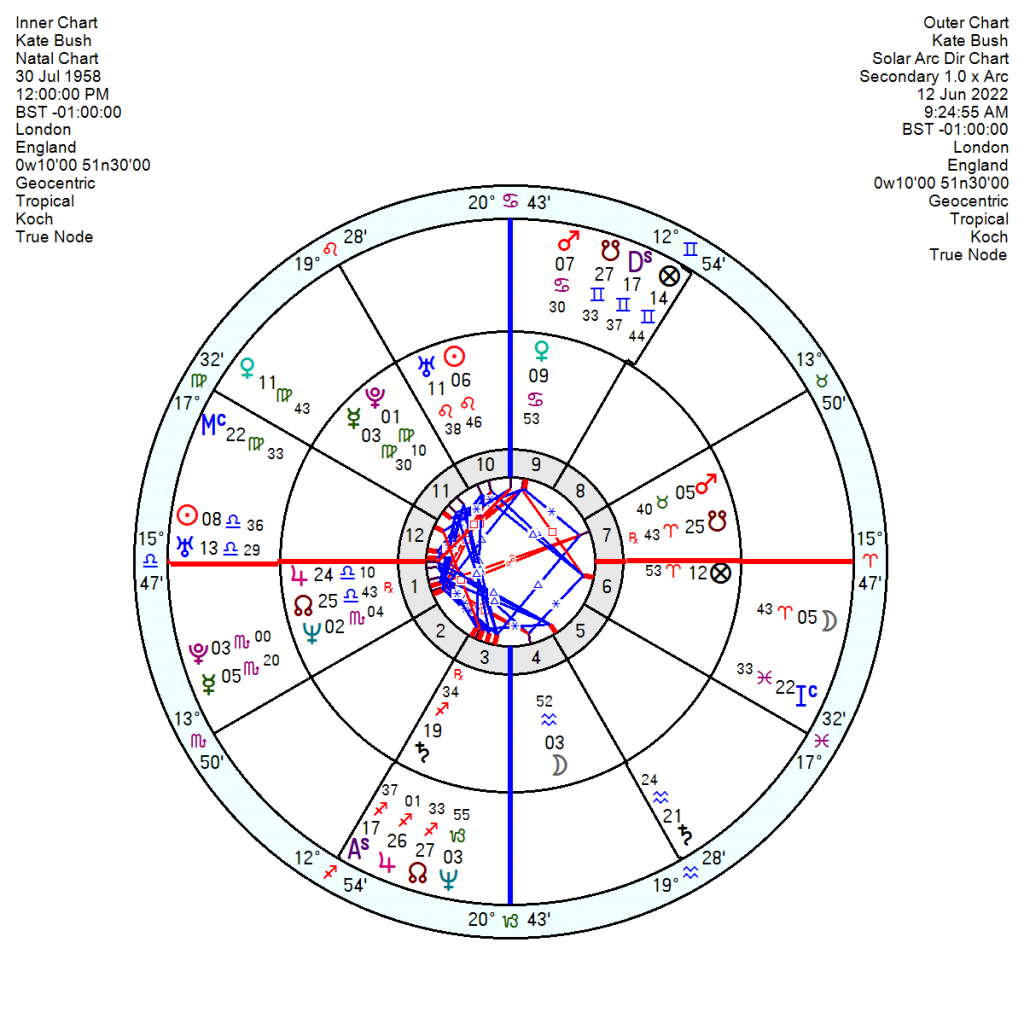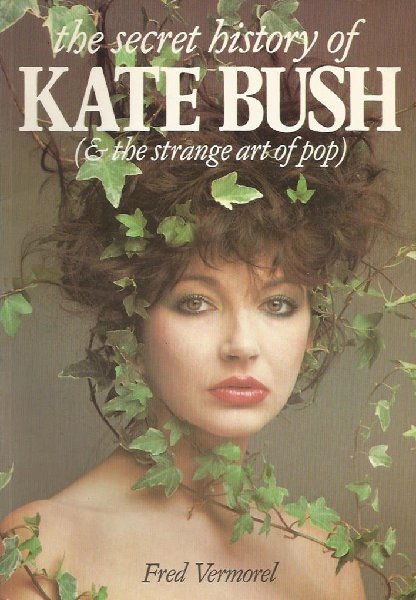 The wondrous and enigmatic Kate Bush has soared to prominence again as her 1985 hit Running Up That Hill featured prominently in Netflix's Stranger Things and is now the most-streamed song in the world each day on Spotify, earning nearly 8m plays a day. It's the third time round for this track since it also hit the charts in 2012 after being used in the closing ceremony of the Olympics.
  Kate Bush was born 30 July 1958 in London, no birth time sadly, into a musical family and started writing songs at 11. Her haunting Wuthering Heights topped the singles charts in 1978 when she was 19 and since then since has released 25 UK Top 40 singles, including "The Man with the Child in His Eyes", "Babooshka", "Don't Give Up" (a duet with Peter Gabriel) and "King of the Mountain". All ten of her studio albums reached the UK Top 10. Her 'eclectic and experimental musical style, unconventional lyrics, performances and literary themes' have influenced many other artists and earned her a raft of awards.
She has a volatile and stubborn as well as enduring Fixed Grand Cross in her chart of a quirky Sun Uranus in Leo opposition (probably) an Aquarius Moon square a determined Mars in Taurus in a showbizzy opposition to Neptune in Scorpio. She also has a talented Half Grand Sextile from that Mars opposition Neptune sextile Mercury Pluto in Virgo and sextile Venus in Cancer.
  Despite her constant success she never seems too happy in the spotlight and when Wuthering Heights hit the top spot in 1978 she appeared to find the pressure burdensome. At that point she did have a complete-change but also disruptive Solar Arc Uranus conjunct her Pluto and tr Saturn conjunct both; with her Solar Arc Pluto square her Saturn as well. A heavy time.
  She has had tr Pluto square her Jupiter and North Node in recent years which would lift her morale. At the moment tr Saturn has moved to oppose her Pluto Mercury from early 2023 – a Saturn cycle and a half since Wuthering Heights. Her intense Mercury has moved by Solar Arc to a stressed opposition to  her Mars exactly this year, impacting her Fixed Grand Square. It will be followed by her Solar Arc Pluto which will make for an intense and challenging few years ahead.
An interesting lady. Though her Leo Sun is the ultimate performer, I'd reckon it might sit in one of her hidden houses.