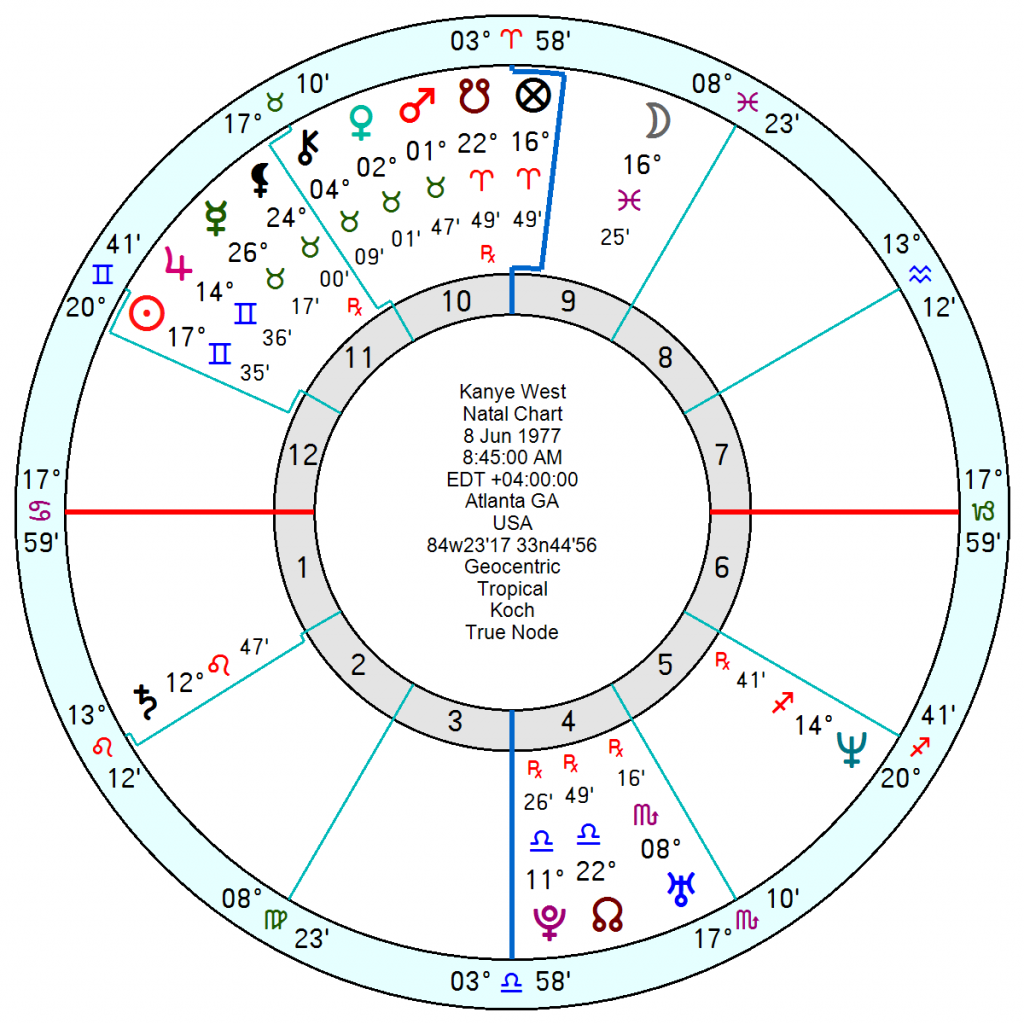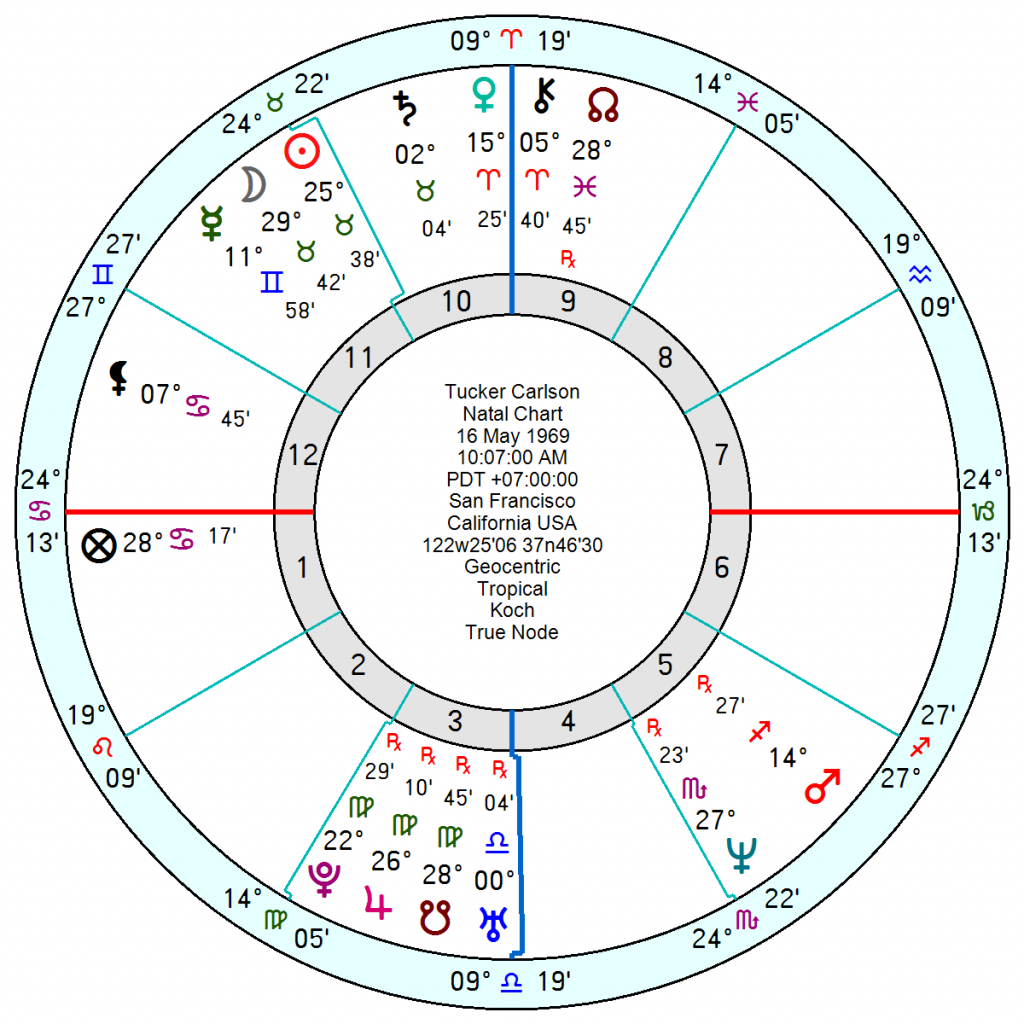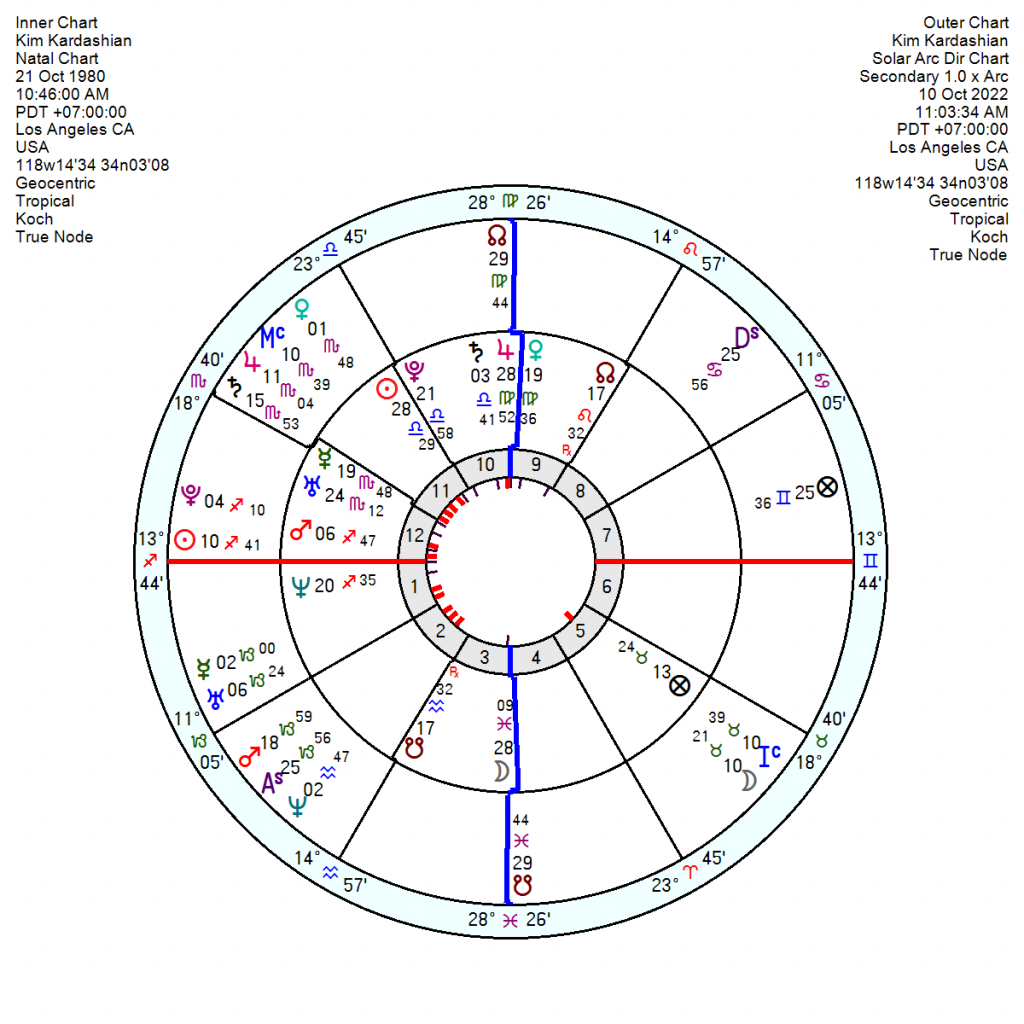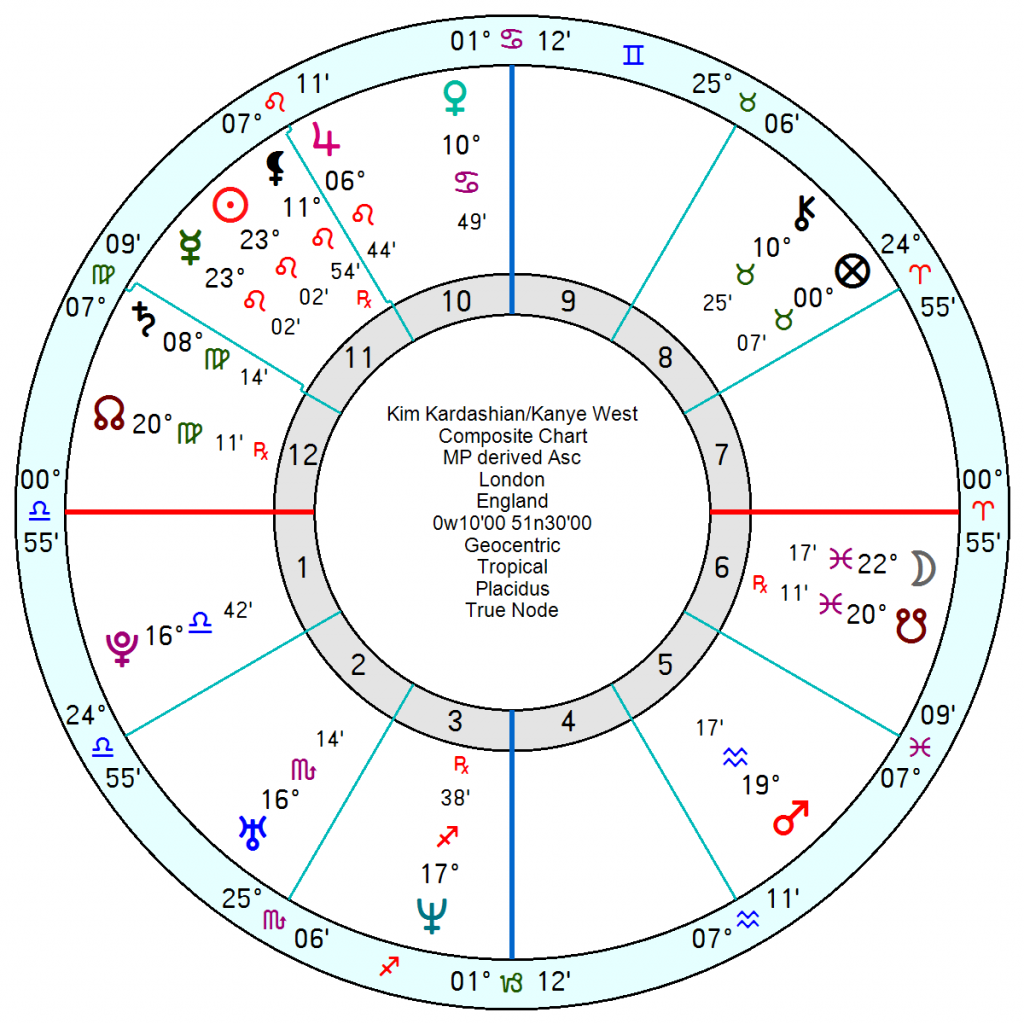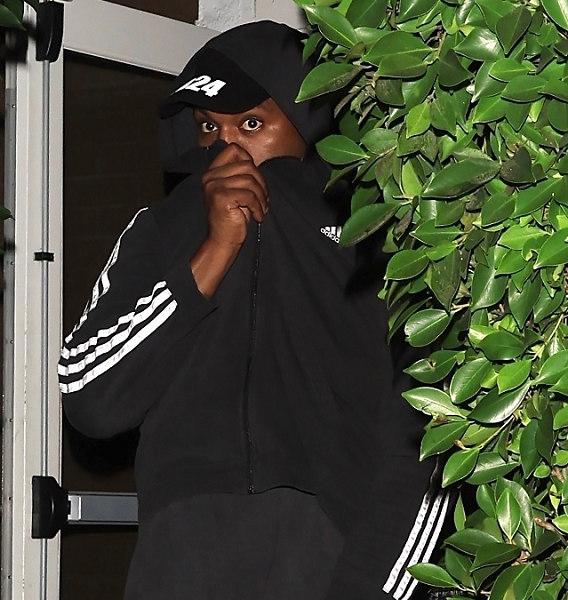 The tiresome, attention-grabbing and mystifyingly successful Kanye West has been locked out of his Instagram and Twitter accounts over antisemitic posts and has also drawn criticism for donning a 'white lives matter' T-shirt – a slogan promoted by white supremacists – during Paris fashion week. He told Fox News host Tucker Carlson he thought the shirt was "funny" and "the obvious thing to do".
He has spoken of his mental health problems but being a provocateur is clearly a deliberate policy and good for his brand in keeping him in the headlines.
Born 8 June 1977 in Atlanta, Georgia, maybe 8.45am, he's a scattered Sun Jupiter in Gemini opposition Neptune square a Pisces Moon, making him less than realistic, contradictory, emotionally on a hair-trigger, touchy and over-reactive. What will ramp him up even more than usual is this month's Scorpio Solar Eclipse which opposes his Mars Venus conjunction in Taurus.
Mars opposed by an Eclipse triggers arguments and a combative mood so conflicts will be stirred up. An Eclipse opposition Venus will bring a feeling that he isn't as loved any more. What is demanded but will be in short supply are tolerance, compromise and calm. Tr Pluto is also trine his Mercury in Taurus now until early December which tends to accompany dogmatic arguments and that will magnify through the next 18 months as his Solar Arc Pluto approaches the opposition to his Mercury.
Sadly he's unlikely to stay muffled for long.
Tucker Carlson, 16 May 1969 10.07am San Francisco, is also in the line of fire of the Solar Eclipse which falls opposite his Saturn in Taurus, which could just coincide with a period of extremely hard work with the Midterms approaching. He's on a confident roll until early this December with tr Pluto trine his Jupiter. His 2023 is littered with disappointments and banana skins and his 2024 is worse.
Kim Kardashian, 21 October 1980 10.46 am Los Angeles, mother of West's four children – North West, Chicago West, Psalm West, Saint West – now divorced but still in his orbit is on a business high with tr Pluto trine her Jupiter Midheaven until late 2023 although she's also labouring under tr Pluto square her Libra Sun at the same time. Her relationship with West which has a quarrelsome and impatient composite Sun opposition Mars square Uranus is moving through an exceptionally disruptive, not to say explosive period, sparking a flare-up this November, and worse from May 2023 onwards into 2024. She's running into considerable headaches and setbacks in late 2024 into 2025, which may not be West connected but more career-related.    
See previous Kardashian post 15 March 2022.