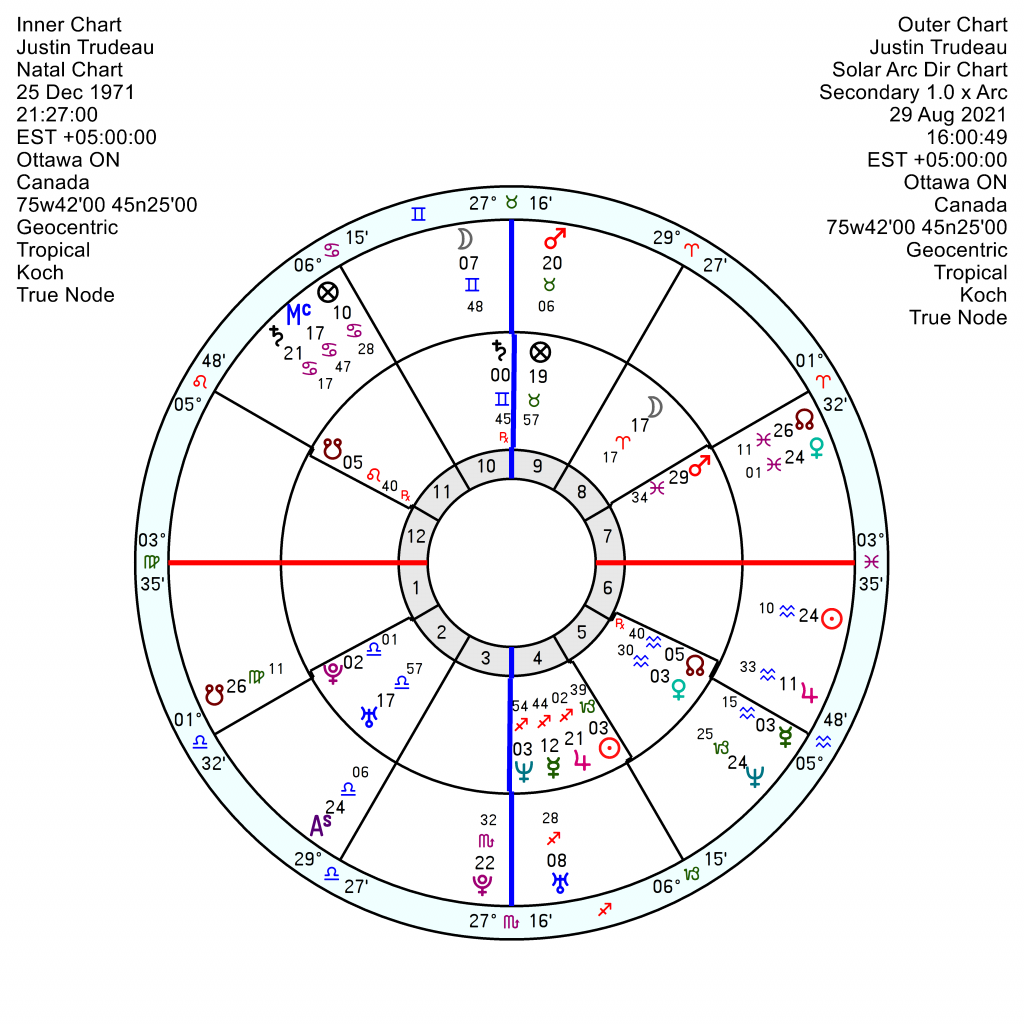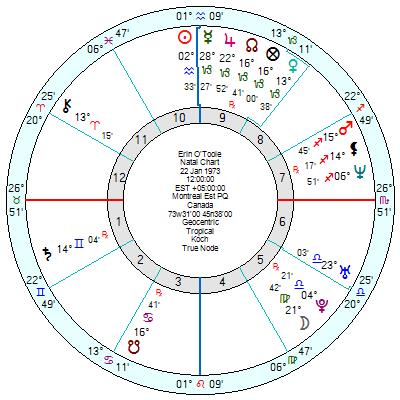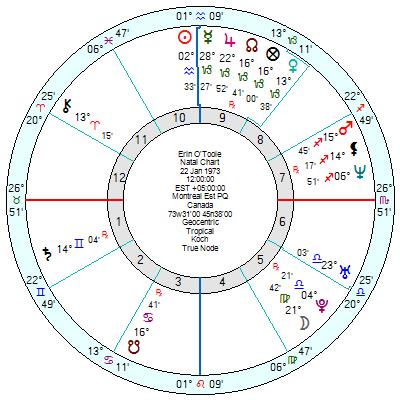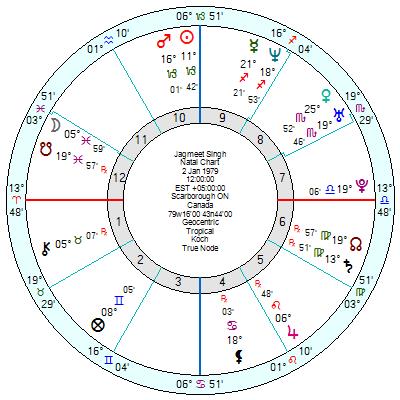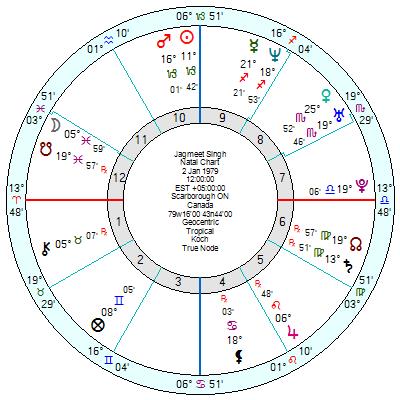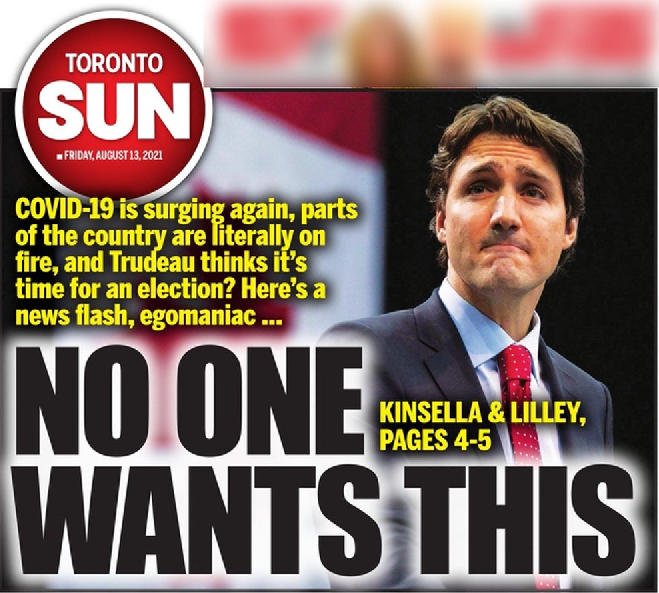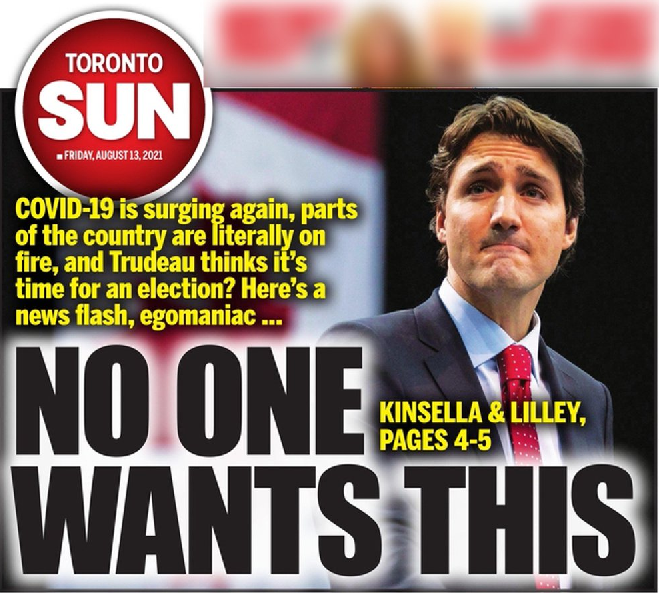 Justin Trudeau may be regretting his decision to call a snap election on September 20th. It was intended to swap his minority government for a majority one on the back of vaccine-related optimism but he has slid smartly in a downward direction. His image as a golden boy of politics has been tarnished since 2015 by ethics scandals, unkept promises and blackface images.
He was born 25 December 1971 9.27pm Ottawa, and has a Capricorn Sun square Mars opposition Pluto, so a forceful temperament. His Jupiter is in an opportunistic and adventuring square to his Mars in Pisces on the cusp of his 8th; and he has an imaginative, neurotic, not always decisive Neptune opposition Saturn. His Solar Arc Midheaven is squaring his Uranus exactly over the election which does sound like a change of career direction; with two discouraging/bad tempered Saturn transits to Mercury midpoints; and a devastating and confused tr Pluto conjunction with his Solar Arc Neptune.
  Erin O'Toole,22 January 1973 Montreal, Conservative Party, is doing well at the moment in the polls and has a sprinkling of Jupiters around with tr Jupiter square his Solar Arc Pluto over the election; and confidently upbeat tr Pluto conjunct his Mercury/Jupiter in December with real success through 2022/23 from tr Pluto conjunct his Sun/Jupiter midpoint. He is a Sun Aquarius sextile Neptune and trine Pluto; with a hard-edged Saturn opposition Mars; and an adventurous, lucky Jupiter square Uranus.
Jagmeet Singh, the other front runner, 2 January 1979 Scarborough, ON, is an uber-determined Sun Mars in Capricorn square Pluto. He has mixed fortunes at the election with a disastrous tr Uranus opposition his Mars/Saturn midpoint at the same time as a successful tr Pluto conjunct his Sun/Jupiter midpoint. He's looking in better spirits in October, upbeat in December and forging ahead in 2022.