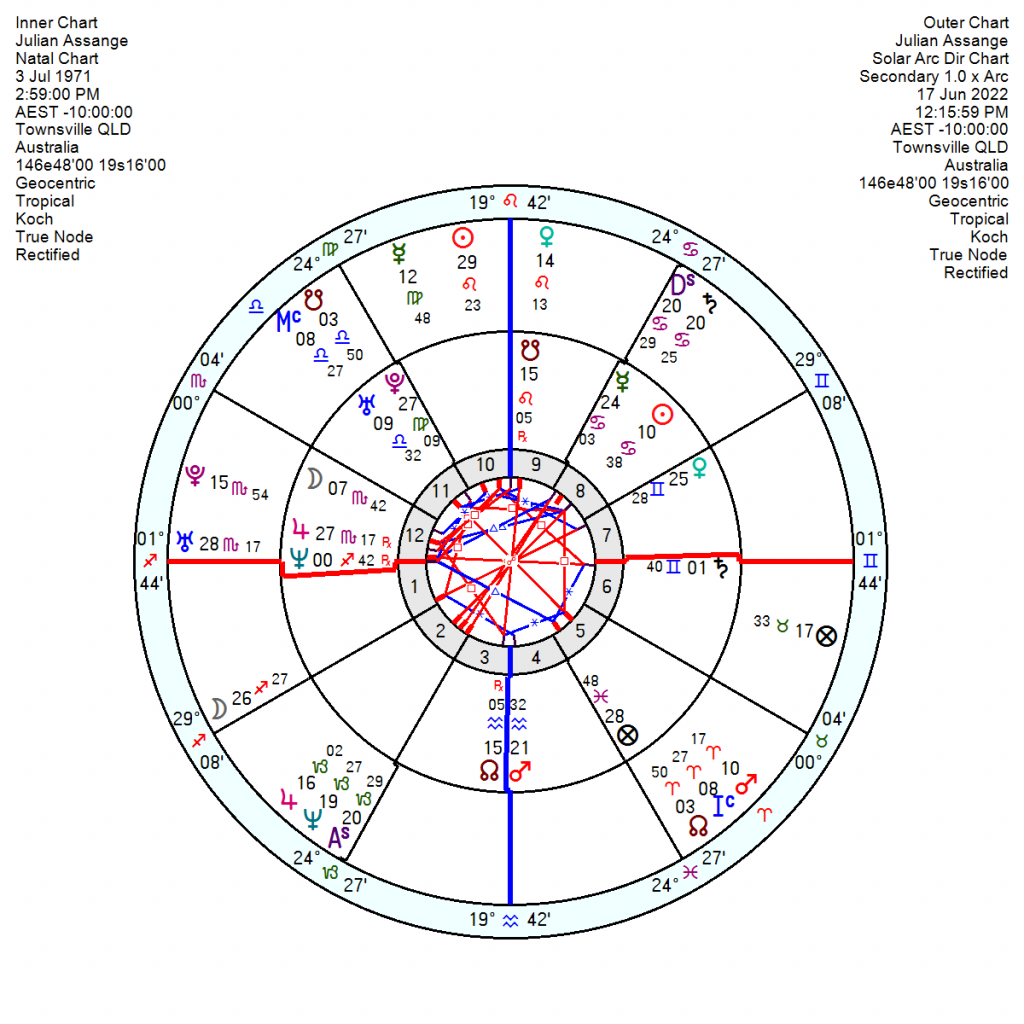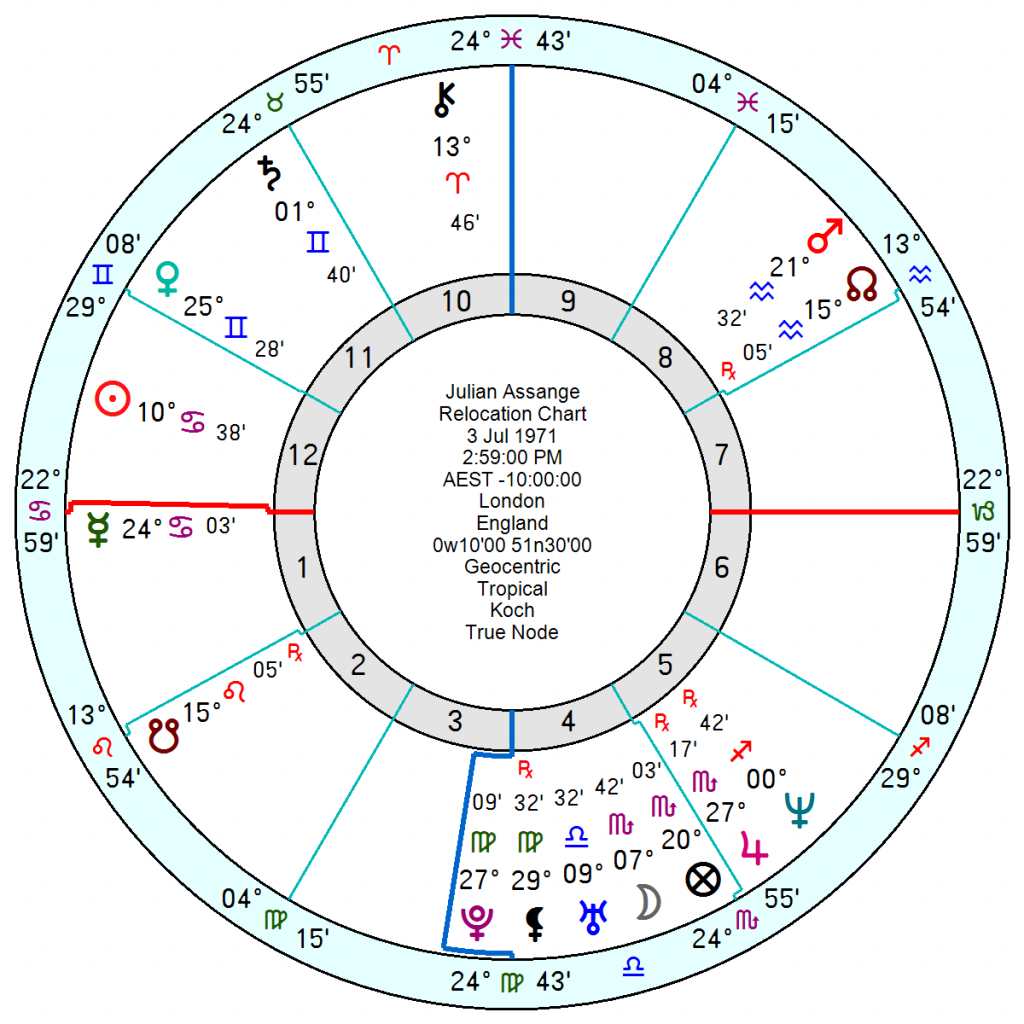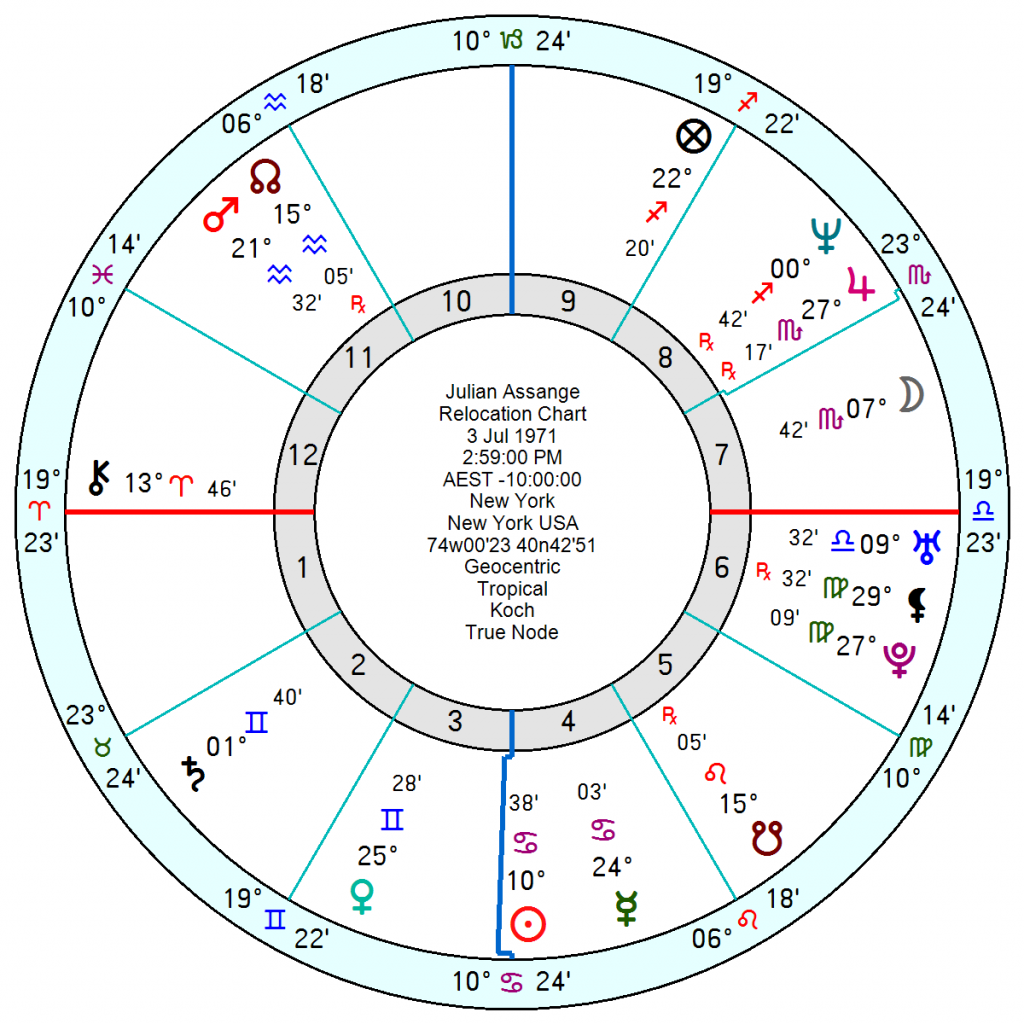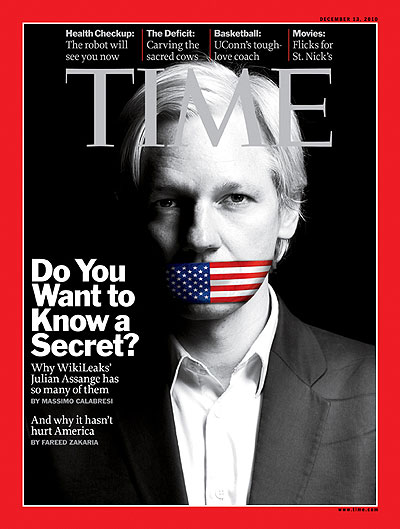 Julian Assange's extradition to the US has been approved by UK Home Secretary Priti Patel. He has 14 days to appeal. The courts found extradition would not be "incompatible with his human rights" and that while in the US "he will be treated appropriately". He is wanted by US authorities over documents leaked in 2010 and 2011 relating to the Iraq and Afghanistan wars, which the US says broke the law and endangered lives. His legal team claimed the classified documents published by Wikileaks, exposed US wrongdoing and were in the public interest, revealing how the US military had killed hundreds of civilians in unreported incidents in Afghanistan, and thousands in Iraq.
He has been serving a jail sentence in the UK for breaching bail and prior to that sought asylum in the Ecuadorean Embassy in London – so it's been a decade long struggle to stave off extradition.
He was born 3 July 1971 3pm Townsville, Queensland with an 8th house Cancer Sun in an innovative and rebellious square to Uranus. With a wide-ish Yod of Pluto sextile Mercury inconjunct Mars in stubborn and contrary Aquarius which will make him bull-headed and wilful. He's also got Saturn opposition Neptune Jupiter which is idealistic but unrealistic.
He has his Solar Arc Mars square his Sun in effect now and exact within four months which is a collision of sorts and upsetting. If his birth time is accurate then his Solar Arc Midheaven is also heading to conjunct his Uranus within months for a sharp change of direction.
The Eclipses are also this year tugging on his Scorpio Moon which faces him up to his past and tests the foundations on which he has built his life as well as bringing his image into the spotlight. The Lunar Eclipses last November and this May were also rattling his Jupiter in Scorpio perhaps hinting at over confidence.
But for all that he'll remain cheerful with tr Pluto sextile his Jupiter on and off till late 2023. This July onwards looks like an upheaval and a shock; with a discouraging slog in 2023/2024. One way or another, one location or another, he won't be singing and dancing for joy.
  One mistake was to try to hide out in London – his astrocartography there is trapped, blocked, scary. New York oddly is much more comforting for him.
Locating his chart to London puts a trapped and furious Mars in the 8th; a domestically-restricted and tied down Pluto on the IC; a hidden 12th house Sun and and unstable Uranus in the 4th as well. Sweden is much the same.
Located to New York puts a more settled Sun in his 4th; fun everyday companions with Venus in the 3rd; Jupiter and Neptune in the 8th which could be lucky if unrealistic – and admittedly a not-good-for-health Pluto Uranus in the 6th.
See previous post for more detail: December 12 2021.