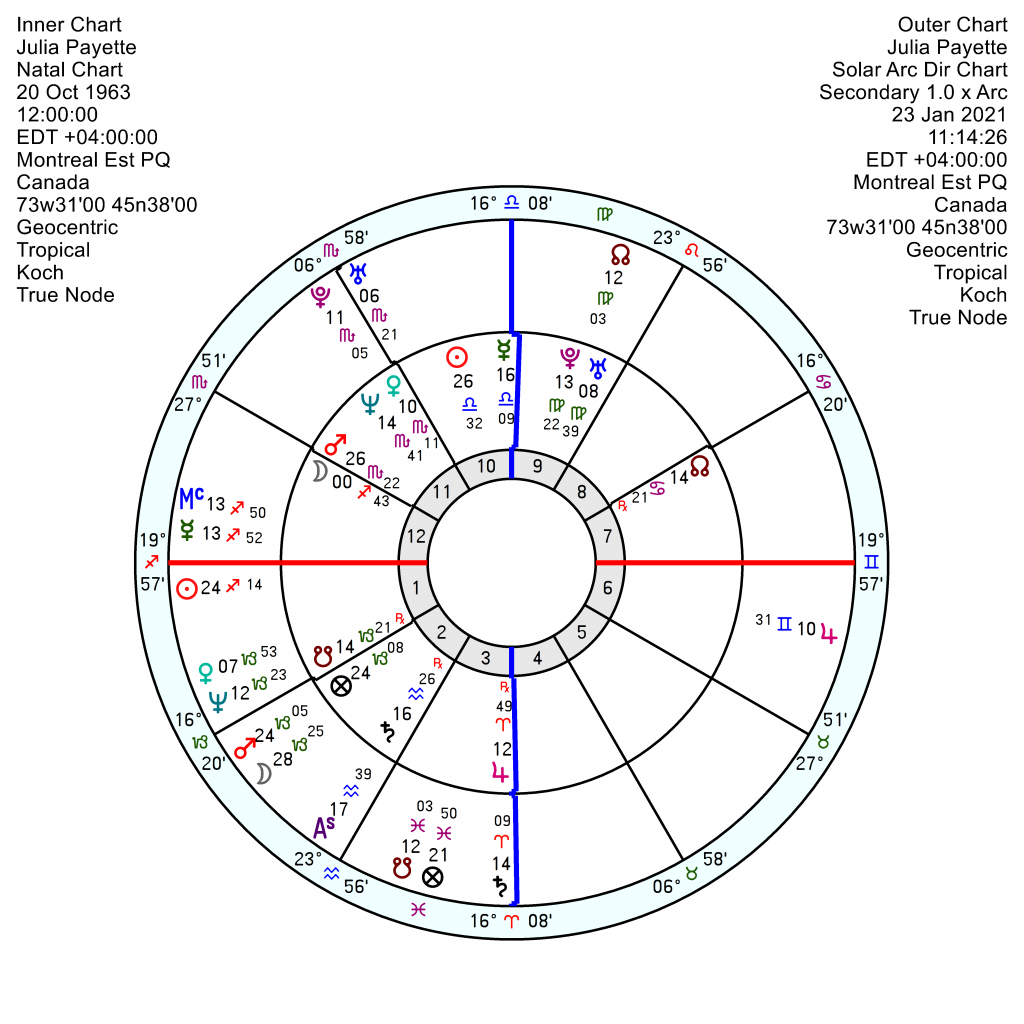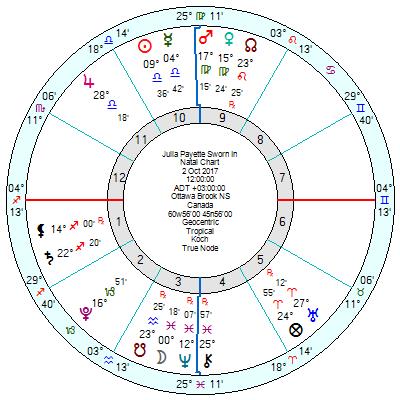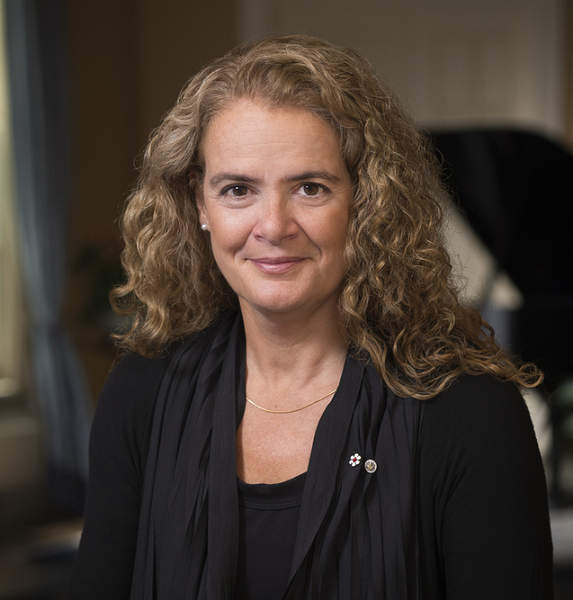 Super-talented engineer, scientist and former astronaut, Julia Payette clearly has gaps in her team building skills, having been forced to resign as Canada's Governor General after a workplace review investigated accusations of harassment of civil servants. It's the first time a GG has had to leave over a scandal.
Born 26 October 1963 in Montreal, she's a Sun Libra with a scientific Saturn in Aquarius; and an intense trio of Scorpio planets – Venus Neptune and uber-determined Mars – and maybe Moon. More significantly she has two Yods, which suit her for a distinctive path in life. One is Pluto sextile Neptune Venus inconjunct Jupiter, which well handled does give ability as a social spokesman but can have problems with self-aggrandisement and self-righteousness. The other is Jupiter sextile Saturn inconjunct Pluto which again can be influential, though also has problems with wielding power in a modulated way.
She's in a sticky year with a frustrating and trapped tr Pluto conjunct her Solar Arc Mars exactly now and a challenging tr Pluto square her Libra Sun from next month on and off for two years ahead.
  Her Term chart, 2 October 2017, did hint of aggravation and trouble ahead with a highly enthusiastic Mars Venus opposition Neptune, square Saturn and trine Pluto; and an adventurous and opportunistic Uranus opposition Jupiter. That has a potential for muddles, evasions, setbacks and ruthlessness. Her stint was never going to be seamless and serene.
Her emphasised Jupiter falls in PM Justin Trudeau's 10th house so he no doubt assumed she was going to burnish his image when he selected her.