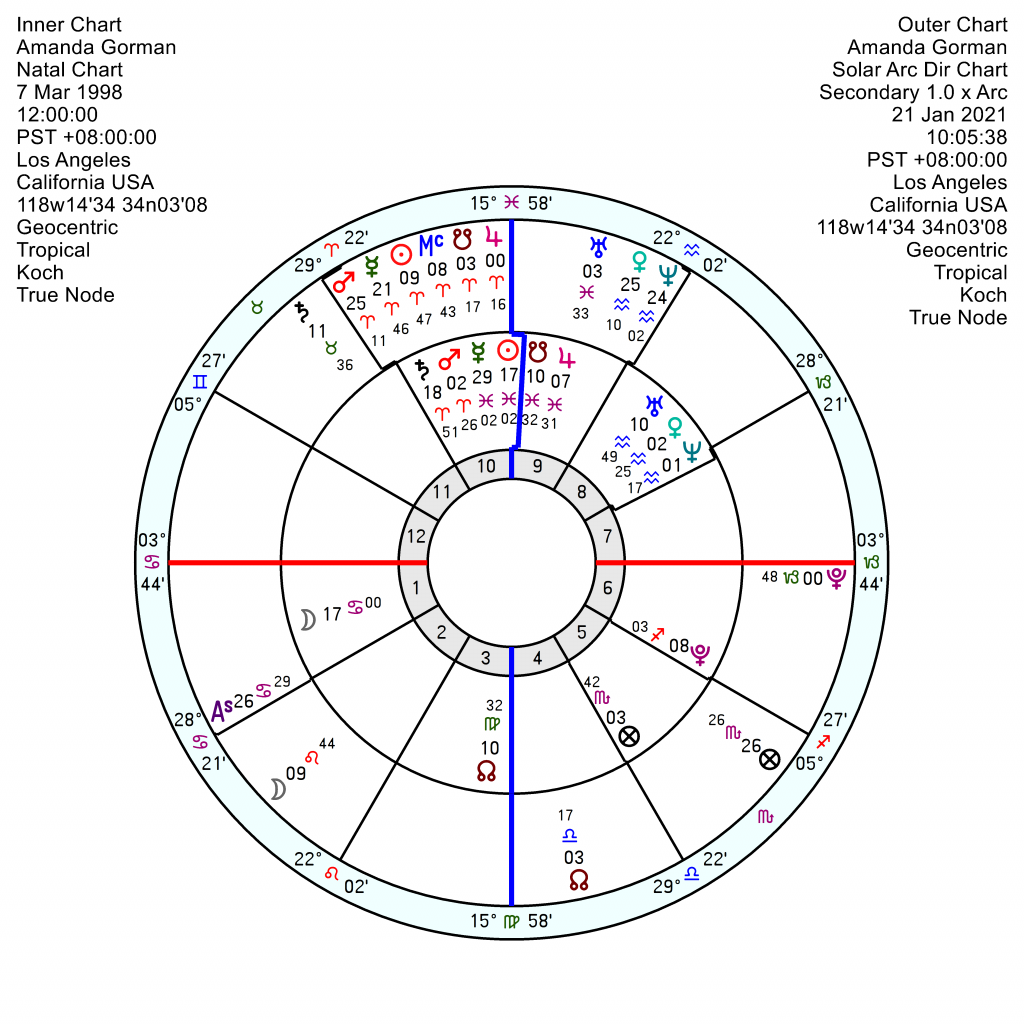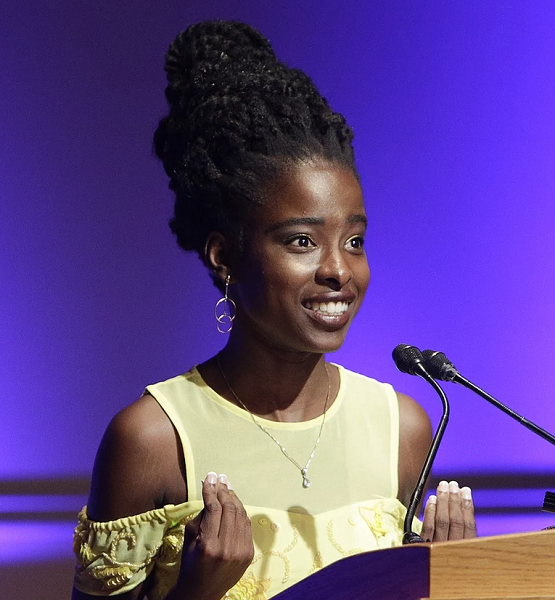 Poet Amanda Gorman was the breakout star of Joe Biden's Inauguration with her poem 'The Hill We Climb', written and delivered by her to much acclaim.
  Born 7 March 1998 in Los Angeles, she had a speech impediment as a child and has an auditory processing disorder which makes her hypersensitive to sound. She was chosen as the youth poet laureate of Los Angeles in 2014, published a poetry book in 2015, won a scholarship to Harvard to study sociology and was named the first national youth poet laureate in 2017. She founded the non-profit One Pen One Page, which runs a youth writing and leadership program.
She has a Pisces Sun, Mercury and Jupiter spread out through Pisces with a Cancer Moon – creative and emotionally sensitive. Plus another tougher side to her personality with a super-determined Mars in upfront Aries trine Pluto, sextile Neptune, Venus, Uranus in Aquarius, and a forced-to-be-self-reliant Saturn in Aries which is widely trine Pluto and maybe square her Moon.
  She was recommended by Jill Biden and amended her poem after the Capitol assault on January 6th. A bundle of talent who has achieved an amazing amount at a young age.
 Her three emphasised Aquarius planets suit her as a symbol of this Administration and her youth a nod to bridging the generation gap as she saluted an incoming president 56 years older than her.