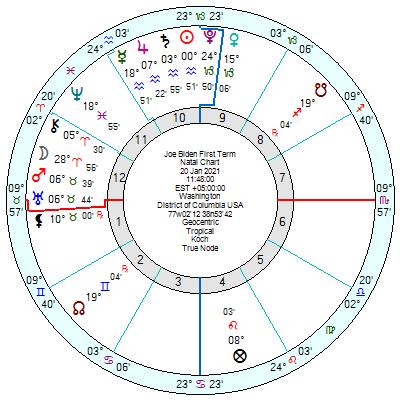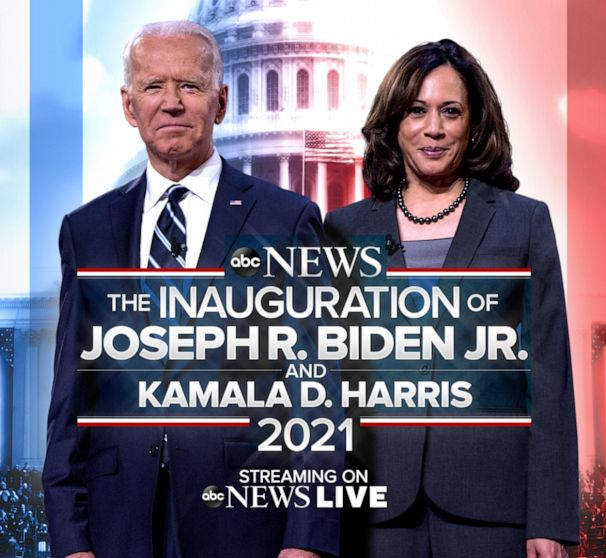 Joe Biden took the oath as president at 11.48am in Washington this morning. That puts Pluto only one degree away from the Midheaven, which is usually the sign of a controlling administration. It'll be interesting to see how it plays out. Though heaven knows, he'll need to take a firm grip to push back on the damage.
There's also, as per usual an Aquarius Sun in the 10th, but this year with Saturn Jupiter conjunct and Mercury in Aquarius. At best Jupiter Saturn aims for cautious improvement, a balance between ideals and fiscal common sense. Though in this case the Jupiter Saturn is square an explosive, uncompromising Mars Uranus conjunction in the 12th. Since the disruptions sit mainly in the 12th it might suggest subterranean or underground resistance which could turn violent.
  There's also an emphasised Neptune in the 11th square the North/South Node axis, which could hint at an indecisiveness about long term plans and lack of commitment in friendly relations; or, since the 11th is the house of parliamentary legislature, confusion (and evasion) amongst the lawmakers.
Much to ponder and to return to – when I have time – which isn't at the moment.
  What is a definite plus factor is that the Term Sun is conjunct the super-confident and usually successful Jupiter/Pluto midpoint and conjunct the equally upbeat Jupiter/Midheaven midpoint.
And bless all who sail in her. What a relief to see the psychotic frenzy flouncing off to Florida.