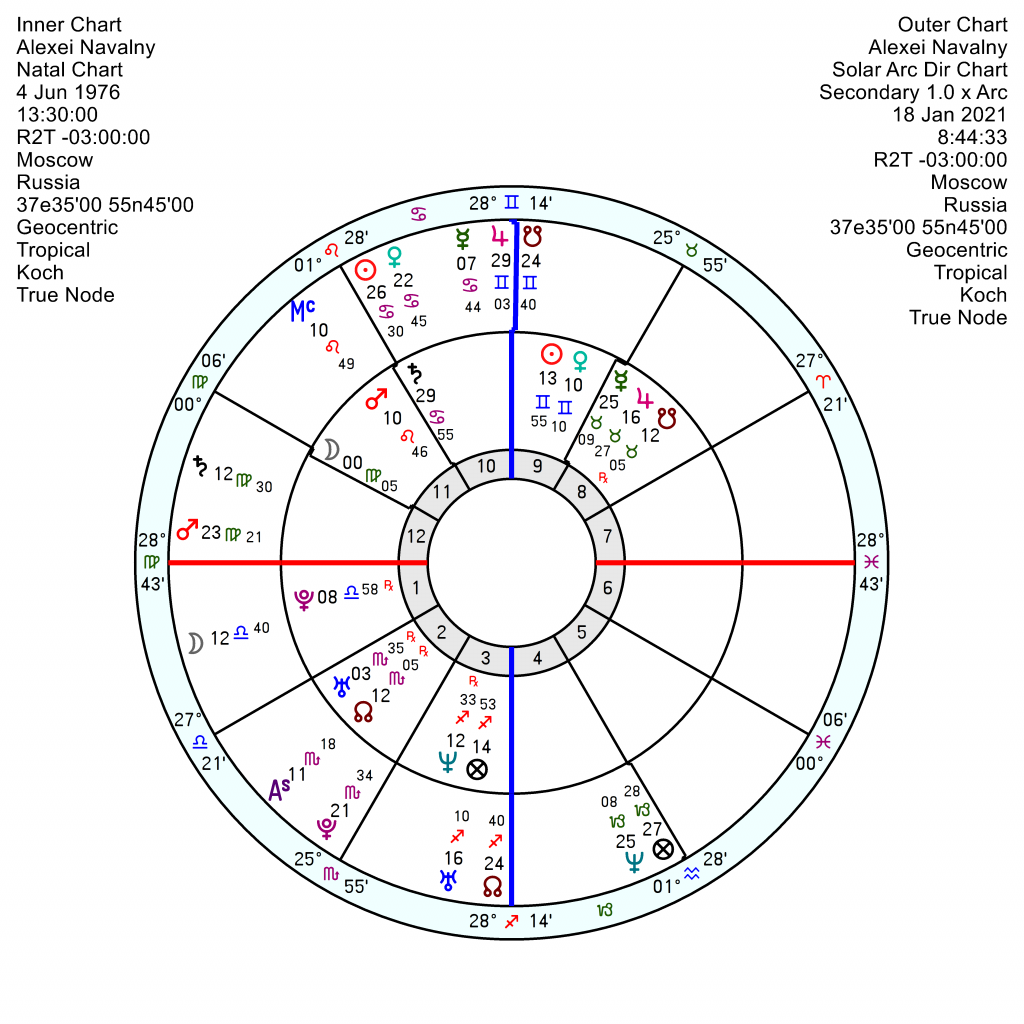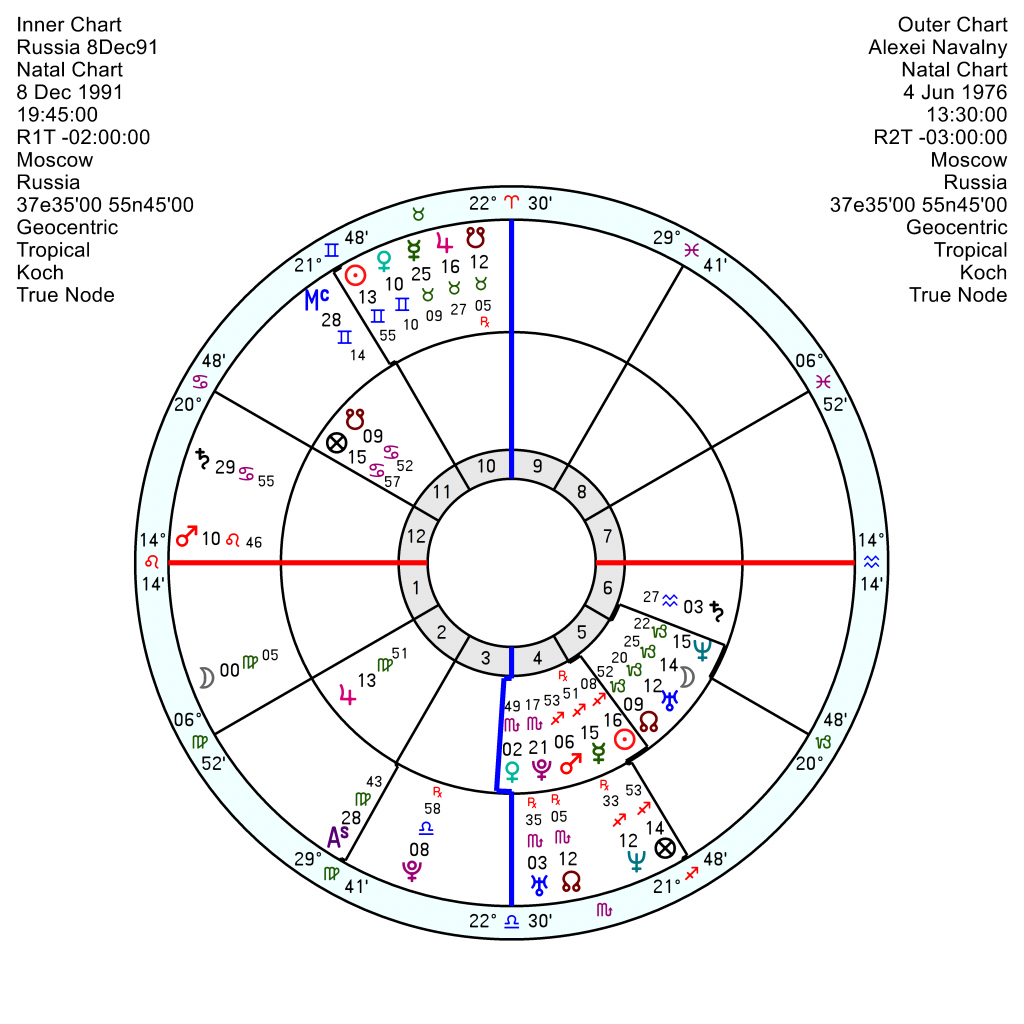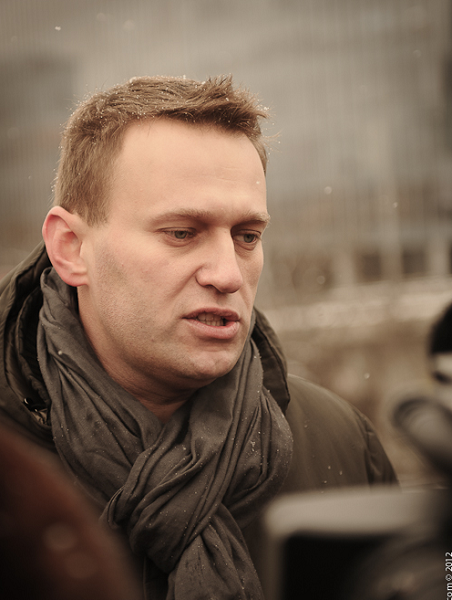 Alexei Navalny, the Russian opposition leader and anti-corruption activist, recently recovered from a suspected novichok assassination attempt by Russia's FSB spy agency, has been detained on his return to Moscow from hospital treatment in Germany. A judge ordered him into custody for 30 days until a parole review that could imprison him for years. His arrest prompted him to call for a mass protest this Saturday.
"There's nothing these thieves in their bunkers fear more than people on the streets," Navalny said. He could be sent to a penal colony by the end of the month if a parole board revokes his probation. While the authorities say they will ban the Saturday, analysts believe that the number of protesters on the street could influence whether Navalny is given a stiff prison sentence or set free.
It's a high-wire act for Navalny, who seems intent on a martyr's crown.
Born 4 June 1976 at 1.30pm Moscow, he has Sun Venus in Gemini opposition Neptune and trine Pluto which hints at another dimension of Neptune in super-ambitious mode, single-mindedly following a dream. Neptune Pluto in aspect to the Sun appears in the charts of those who are motivated beyond the norm to make a name for themselves and succeed. His Mars is sextile Pluto and square Uranus so he does have courage and a liking for high excitement.
The Eclipses of the moment and through 2021 will be setting up crises and forks in the road for him; with a fair few undermining moments but he'll also get lucky breaks from late April onwards interspersed with the downers. By early 2022, he'll be firing on all cylinders and pushing ahead with bullish confidence. If he survives unscathed, he'll not give up.
  His leaving-a-legacy-for-history 17th harmonic is strong though with indications of ruthless determination/brutal suppression; as is his 'obsessive dream' 11H.
His Jupiter, Mercury and Gemini Sun Venus fall in the 10th house of the Russia 8 December 1991 7.45 pm chart so he is crucial to the modern Russia's direction.
Pic: Evgeniy Isaev