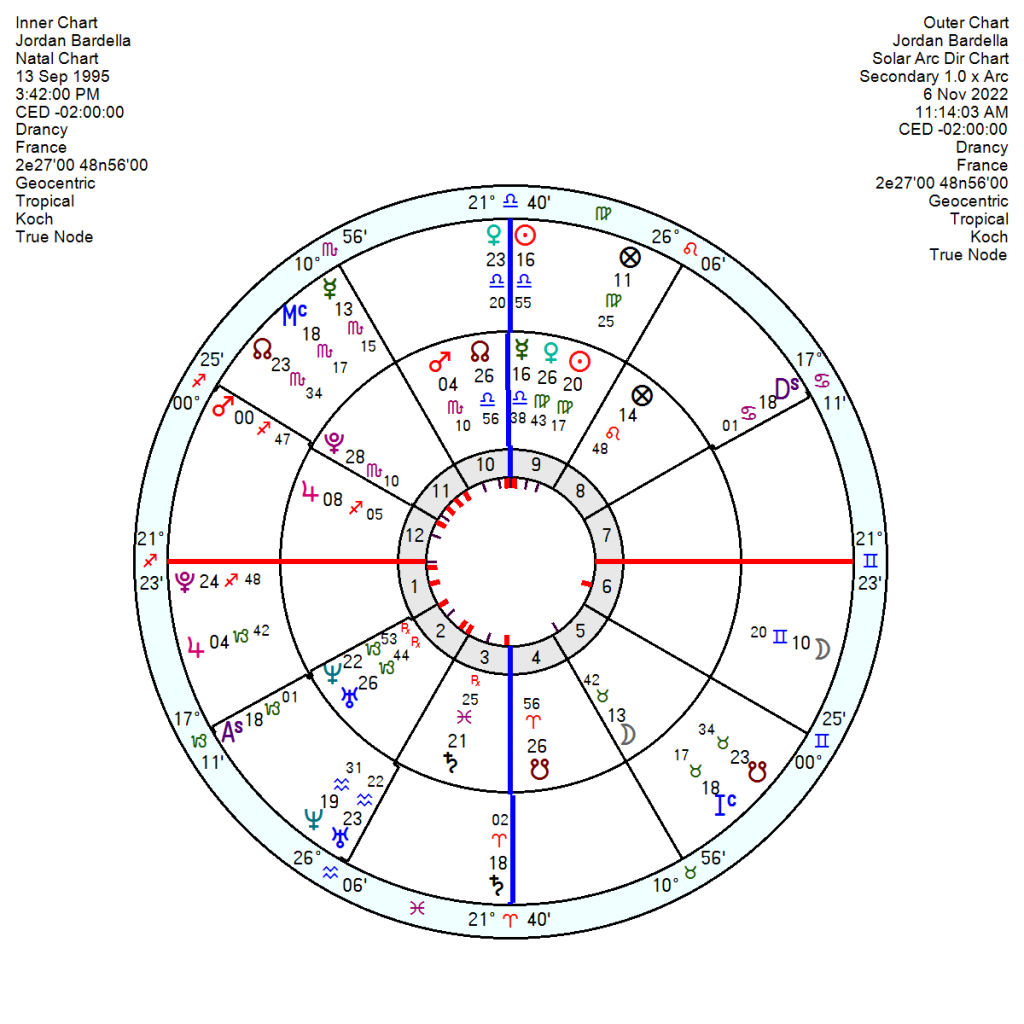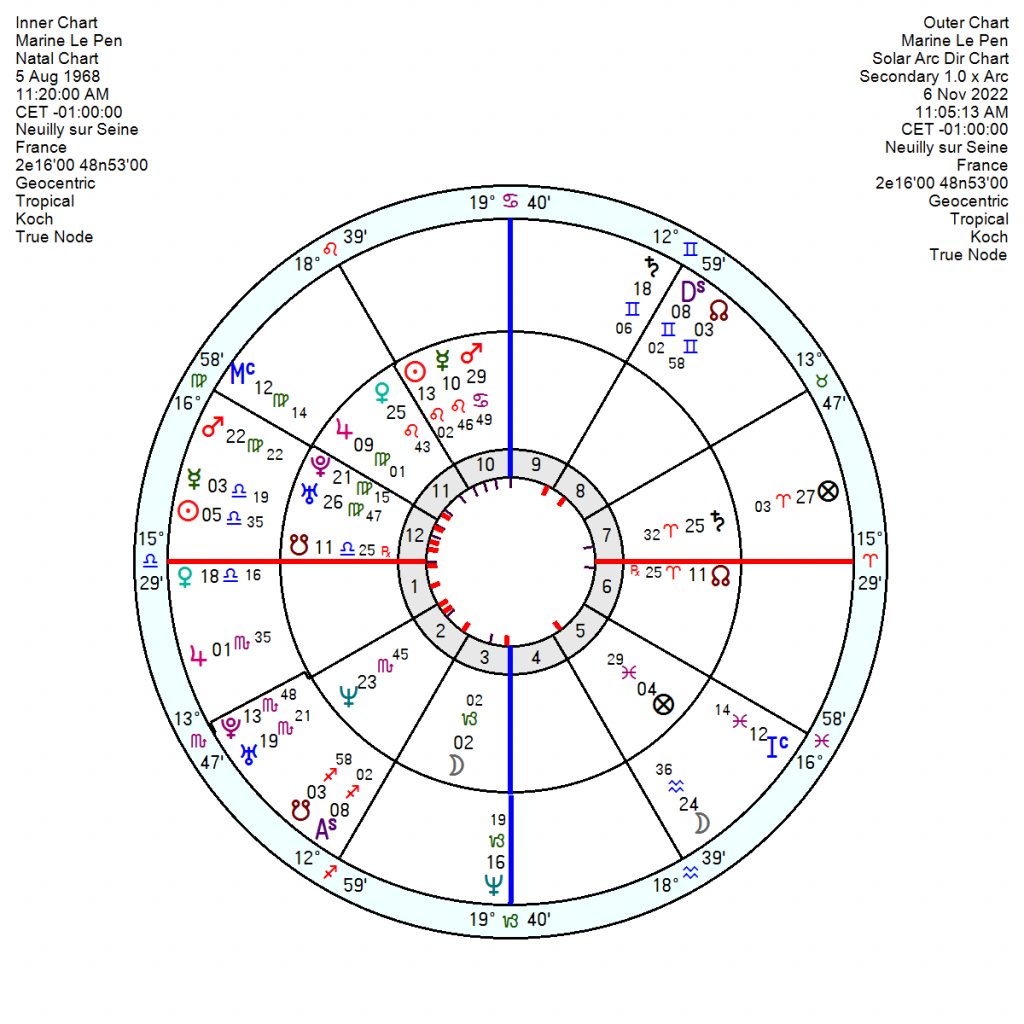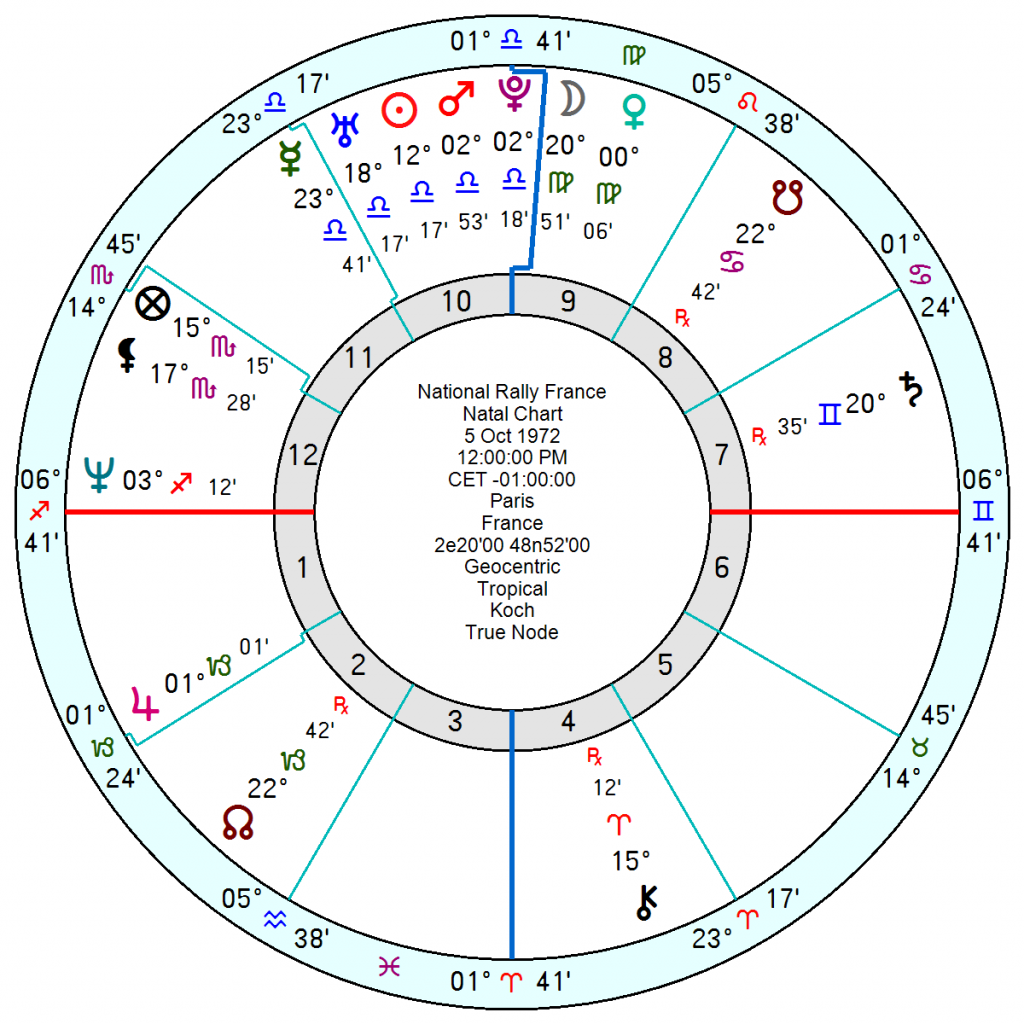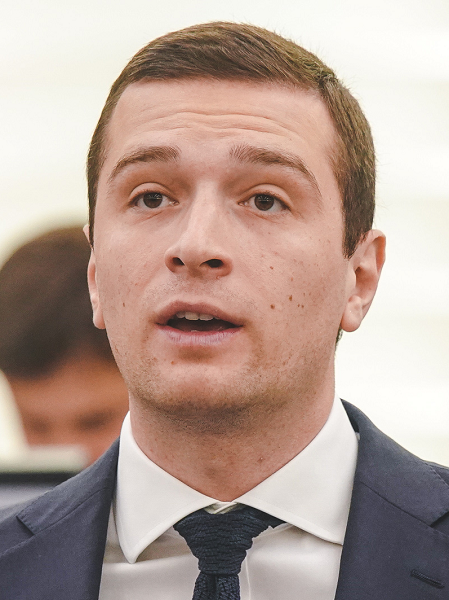 A fresh faced 27 year old is the unlikely successor to Marine Le Pen as President of France's far-right National Rally party. Jordan Bardella was elected by 85% at the party conference, after Le Pen said it was time for her to stand down to concentrate on directing its actions in the national assembly, where the party has a record 89 seats, which robbed Macron of his parliamentary majority. She is widely expected to make another presidential bid in 2027.
Born 13 September 1995 3.42pm Drancy, France, he has a good-at-PR Sun Venus in Virgo opposition Saturn in Pisces and sextile Pluto trine the generational, highly-strung Neptune Uranus in Capricorn. He's certainly got the makings of a successful player. His Virgo Sun and Venus fit well with France's Virgo Sun and he shares France's do-or-die-determined and vengeful Mars in Scorpio in his career 10th.
Tr Pluto conjunct his Uranus at the moment will be upending his life and tr Uranus opposing his Pluto will do the same in 2025 and there's certainly a great deal ahead for him in career terms though he'll hit a setback or two in 2026/27 as tr Pluto squares his Mars.
He is said to be Marine Le Pen's protégé though his Uranus Neptune opposition her Mars and square her afflicted Saturn will make for a few outbursts and awkward moments. Her Pluto is conjunct his Sun so as long as she holds the power it may be OK but that may not be the case for ever.
Their relationship chart has a power-couple Jupiter Pluto conjunction which again can be successful as long as they direct their joint energies to an outside goal but there's also an ego-clashing Neptune square Mars so it could go wrong and will be damped down by tr Saturn through Pisces in 2023/24 and then tr Uranus square the composite Sun after mid 2025.
  The party chart looks very deflated around the next presidential election in 2025 with tr Neptune Saturn opposition the Mars Pluto. And she is looking trapped and frustrated in 2023/24 with tr Pluto opposition her Mars.