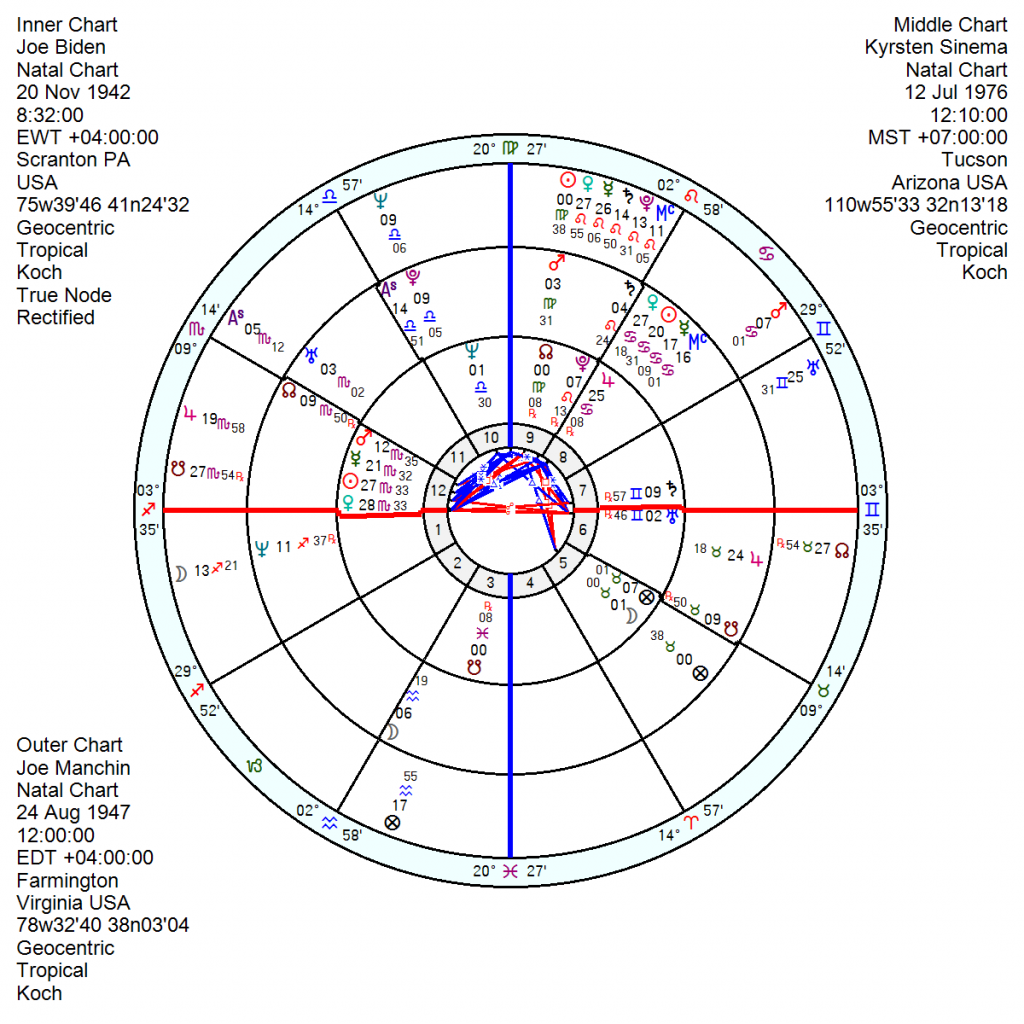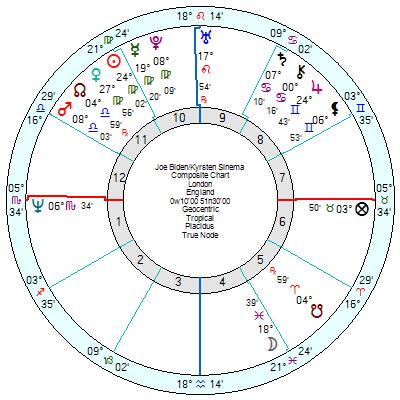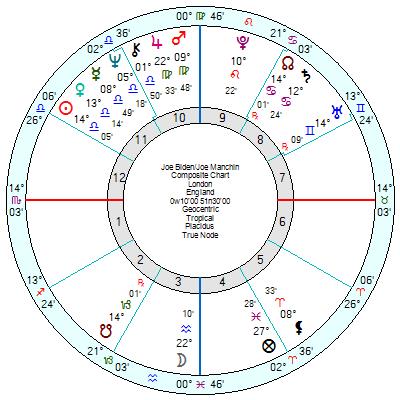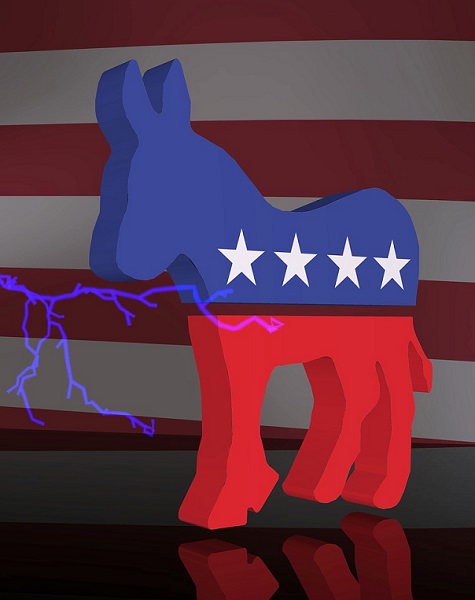 Internal ructions within the Democratic Party appear to be more of a risk to Joe Biden's gargantuan economic package and term in office than the Republicans. Two pass-remarkable Democrats – Joe Manchin and Krysten Sinema – have set their faces against agreeing setting up a bruising month ahead of negotiations to find a compromise. Their motives are thought to be political self-preservation since they come from largely Republican strongholds. The New York Intelligencer commented "They are, in effect, holding the president's priorities hostage to their personal whims—-"their stubbornness in the face of contemporary challenges reveals the bottomless emptiness of their brand of centrist politics."
Both, oddly enough, should get on with Biden. Sinema, 12 July 1976 12.10 pm Tucson, AZ, has her Cancer Sun, Mercury, Venus conjunct Biden's Jupiter and her Jupiter opposition his Sun; though he controlling Pluto does sit in Biden's 10th which will gives her an eye for pulling his strings and there are a few scratchy aspects. Joe Manchin, 24 August 1947, has his Jupiter conjunct Biden's Mercury and Sun.
But the relationship charts indicate that Manchin and Biden will have a disappointing relationship this year and right through 2022 with disruptions and upheavals in January and February especially.
  Biden with Sinema looks no more cheering with discouraging Saturn blocks till late this month; and undermining Neptune hard aspects to the composite Jupiter and Sun through 2022 into 2023. So she's likely to be a continuing problem.
For previous post on Biden see September 22 2021. It indicates it'll be a long, fractious haul to the end of November.