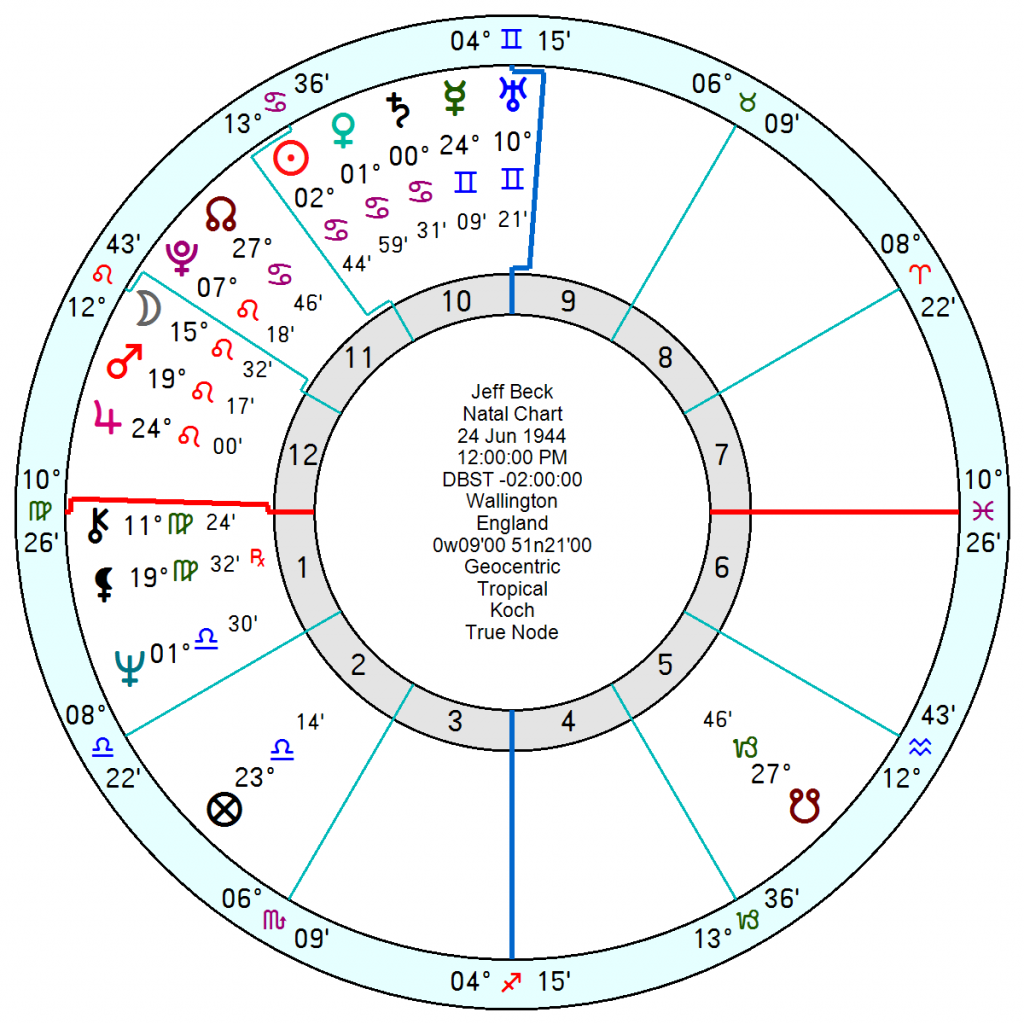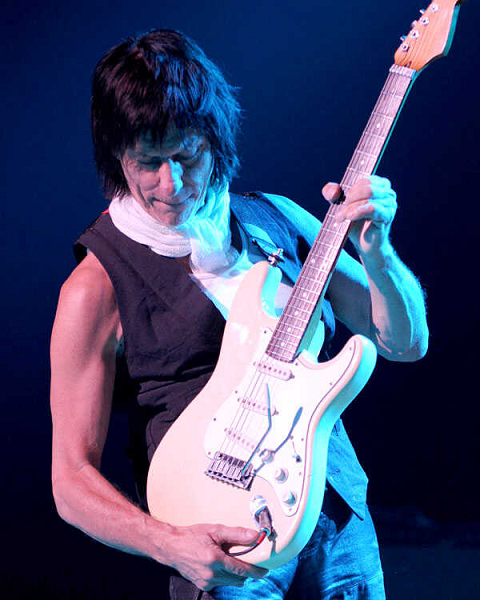 Jeff Beck, known as the guitarist's guitarist has died at 78. He's described as a 'rare musician, an absolute master of his instrument, and just about the most self-effacing rock supremo to ever grace a stage.'
He evidently shirked fame, did not chase hits and disappeared from the limelight for long periods if he did not feel creative. He turned down the chance to join the Rolling Stones at the height of their 70's superstardom because he considered what they were playing to be too undemanding.
He was born 24 June 1944 and had a serious though charming Sun, Venus and Saturn in Cancer all square a musical Neptune; with his Neptune in a creative trine to Uranus, sextile an influential Pluto. His enthusiastic Mars Jupiter in Leo was sextile his Mercury with a Leo Moon lurking nearby.
There's no birth time but his flamboyant Leo planets must have been muted to some extent in a hidden house.
[Is it just my imagination or are there a fair number of older musicians dying at the moment?]