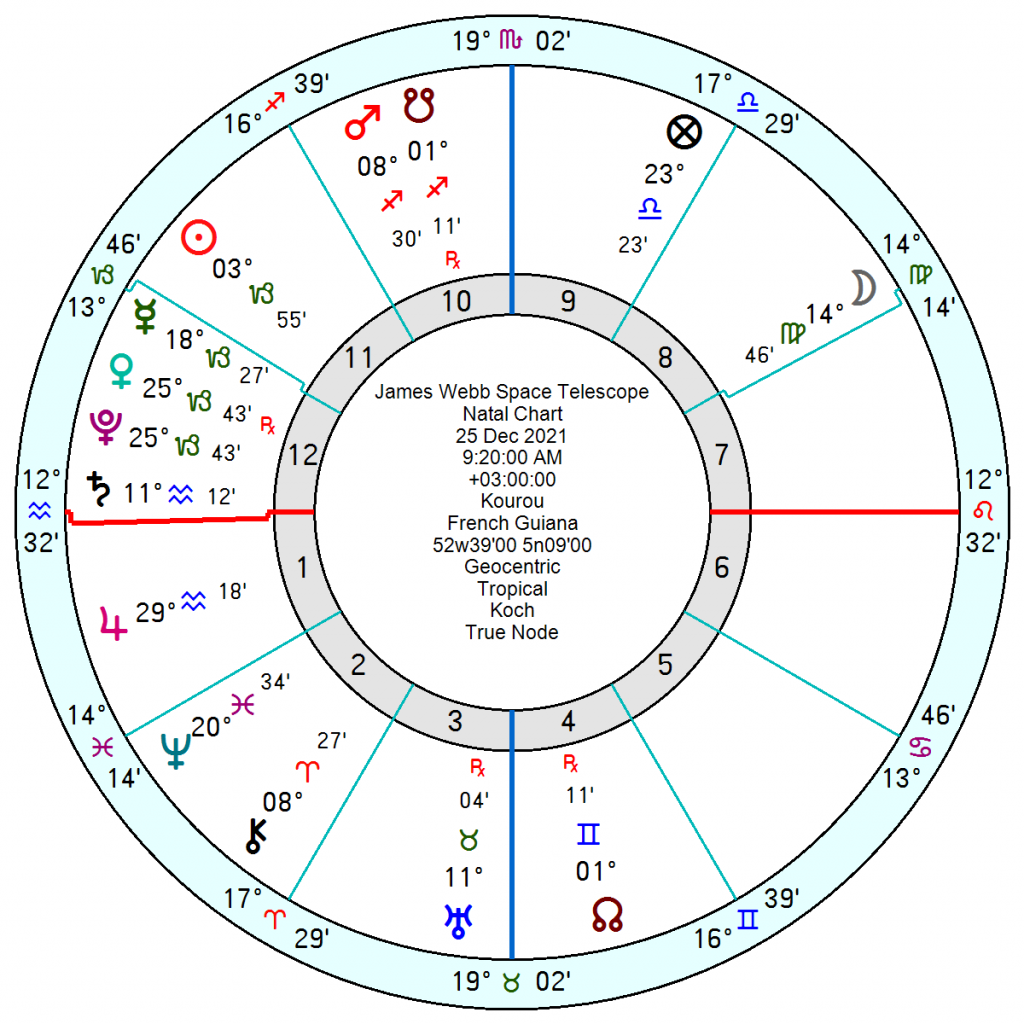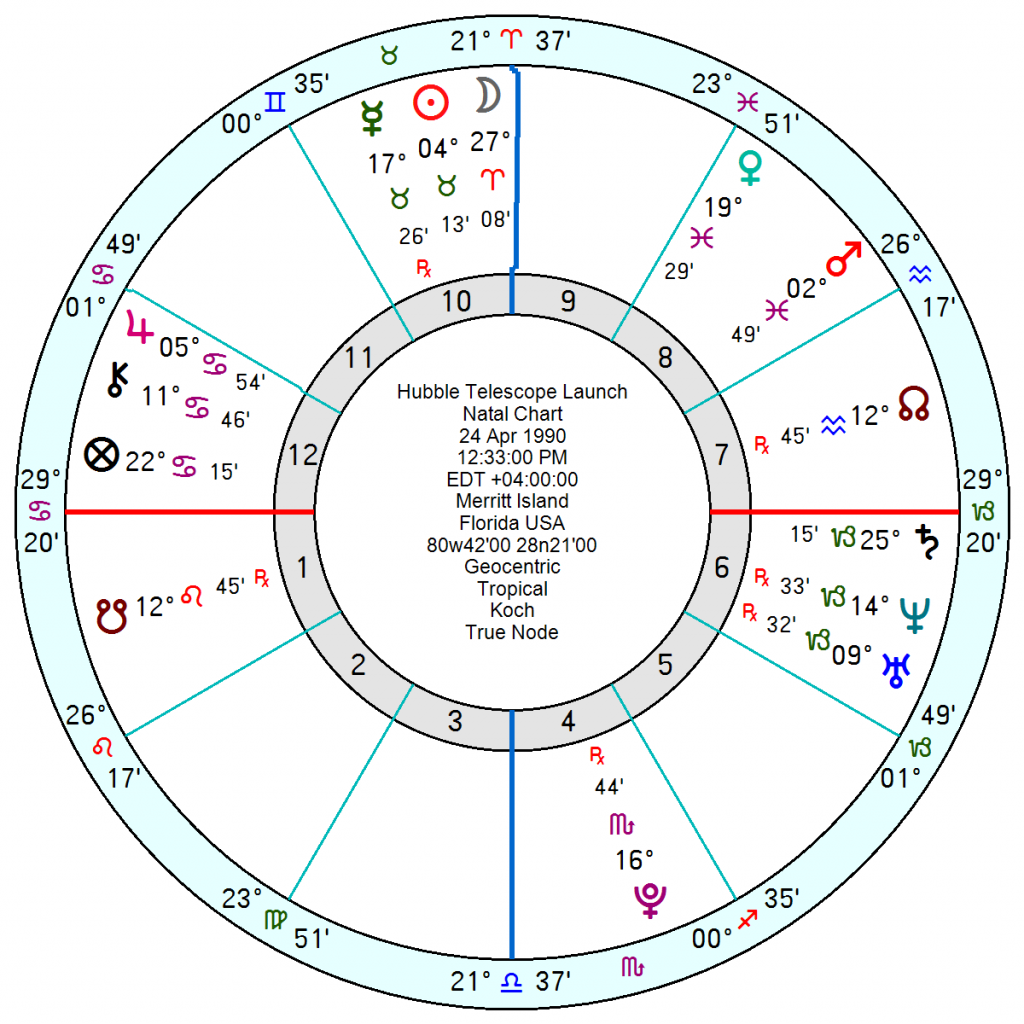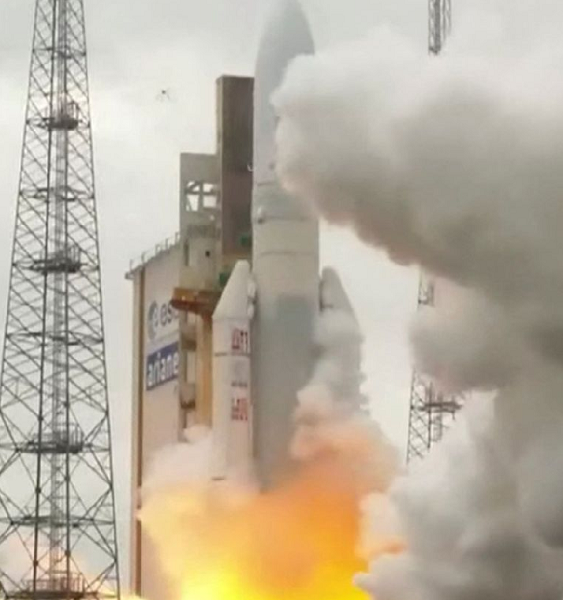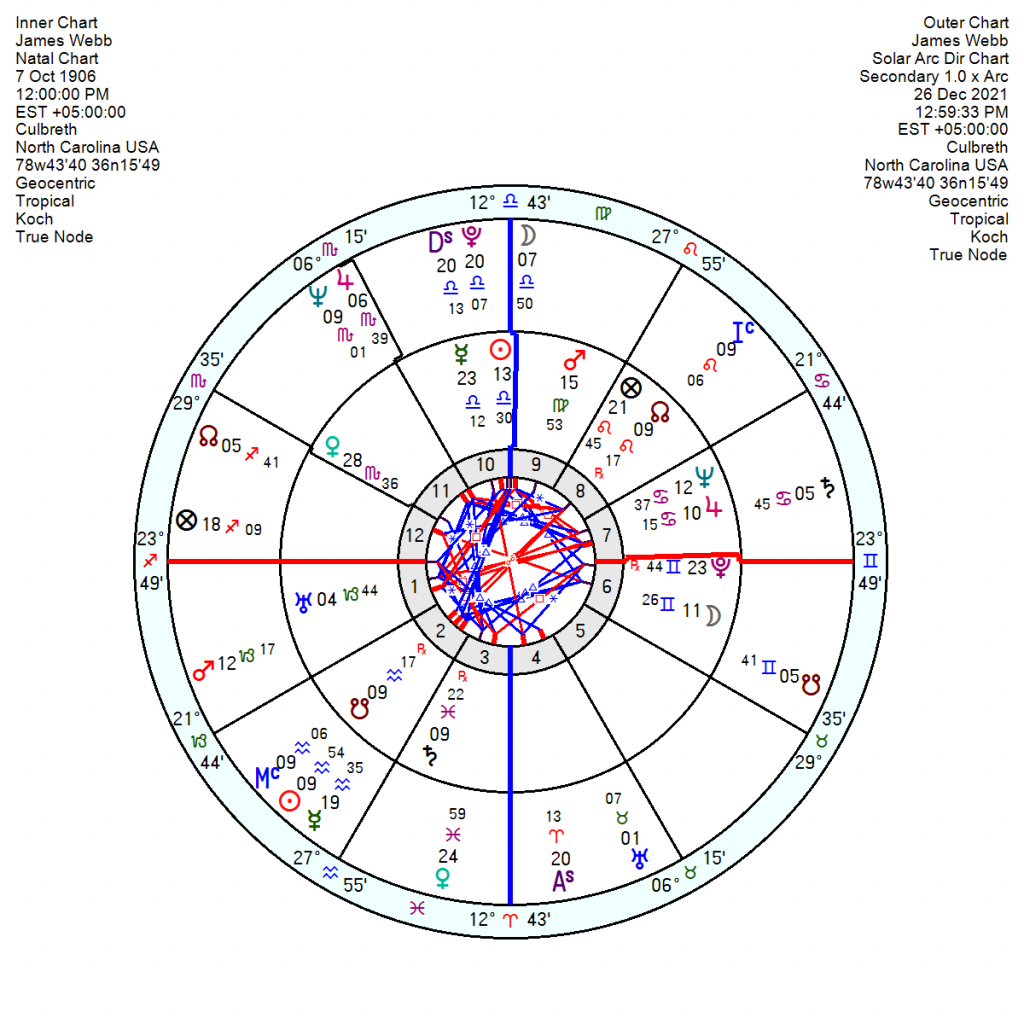 The James Webb Space Telescope had a perfect launch on its 'voyage back to the birth of the universe'. It is planned to succeed the Hubble Space Telescope as NASA's flagship mission in astrophysics and designed to answer unsolved questions about the universe. It will look further back in time than ever before to 400 million years after the Big Bang and will enable investigations in astronomy and cosmology, observing distant events and objects, such as the formation of the first galaxies, and providing detailed atmospheric characterization of potentially habitable exoplanets.
 Development began in 1996 for a 2007 launch with a US$500 million budget but delays, cost over runs and several possible cancellations along the way, ended up with a $10bn (£7.5bn) budget and the launch on 25 December 2021 from Kourou spaceport in French Guiana at 12.20pm UTC.
The chart isn't quite as well tied together as the Hubble Telescope launched on 24 April 1990 12.33pm Merritt Island, Florida, which has two talented Half Grand Sextiles.
But both charts oddly have their respective Suns at a 4 degree Earth sign – Hubble in Taurus and Webb in Capricorn. Hubble has the North Node at 12 degrees Aquarius and Webb has Saturn at 11 Aquarius. Both have the researching, communicative Mercury at roughly the same degree Earth sign.
Not sure what all this adds up to and I confess I have not the remotest idea how telescopes manage to time travel backwards but it will be interesting to watch.