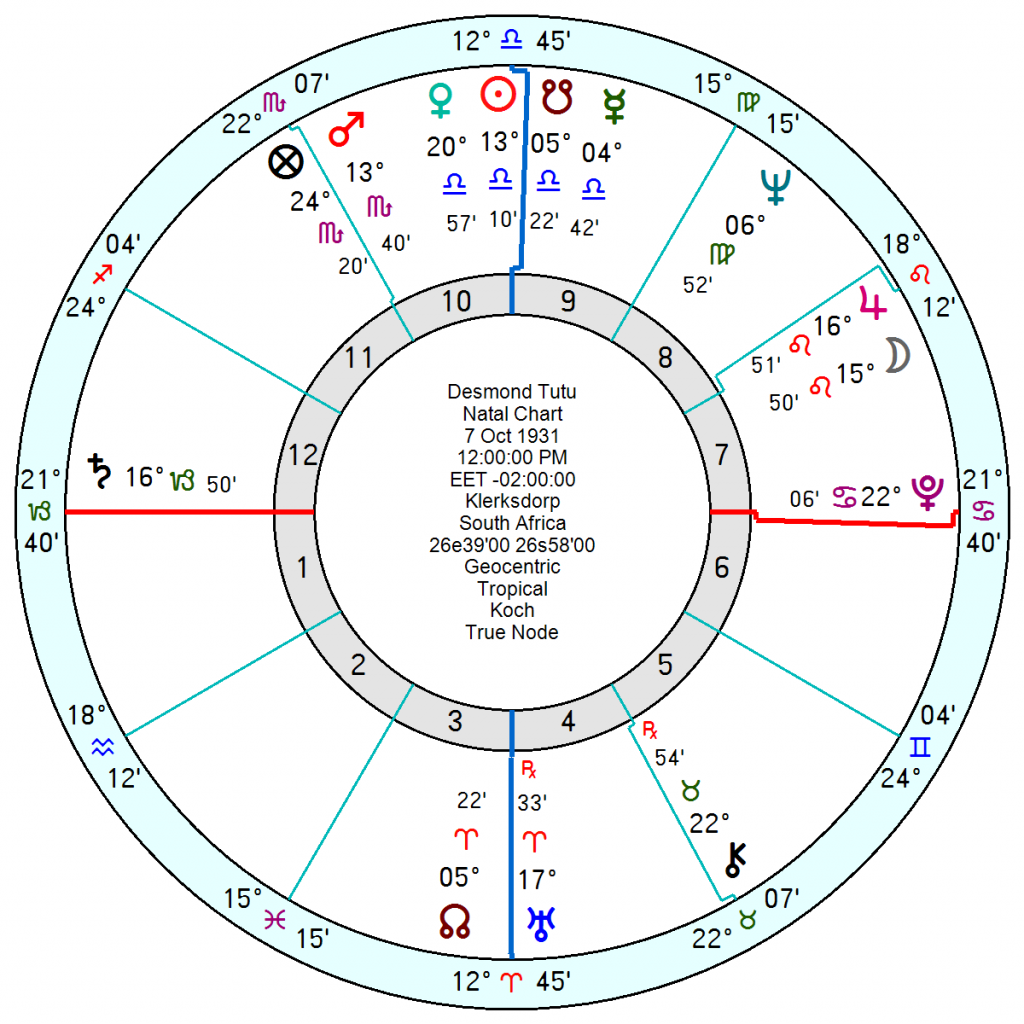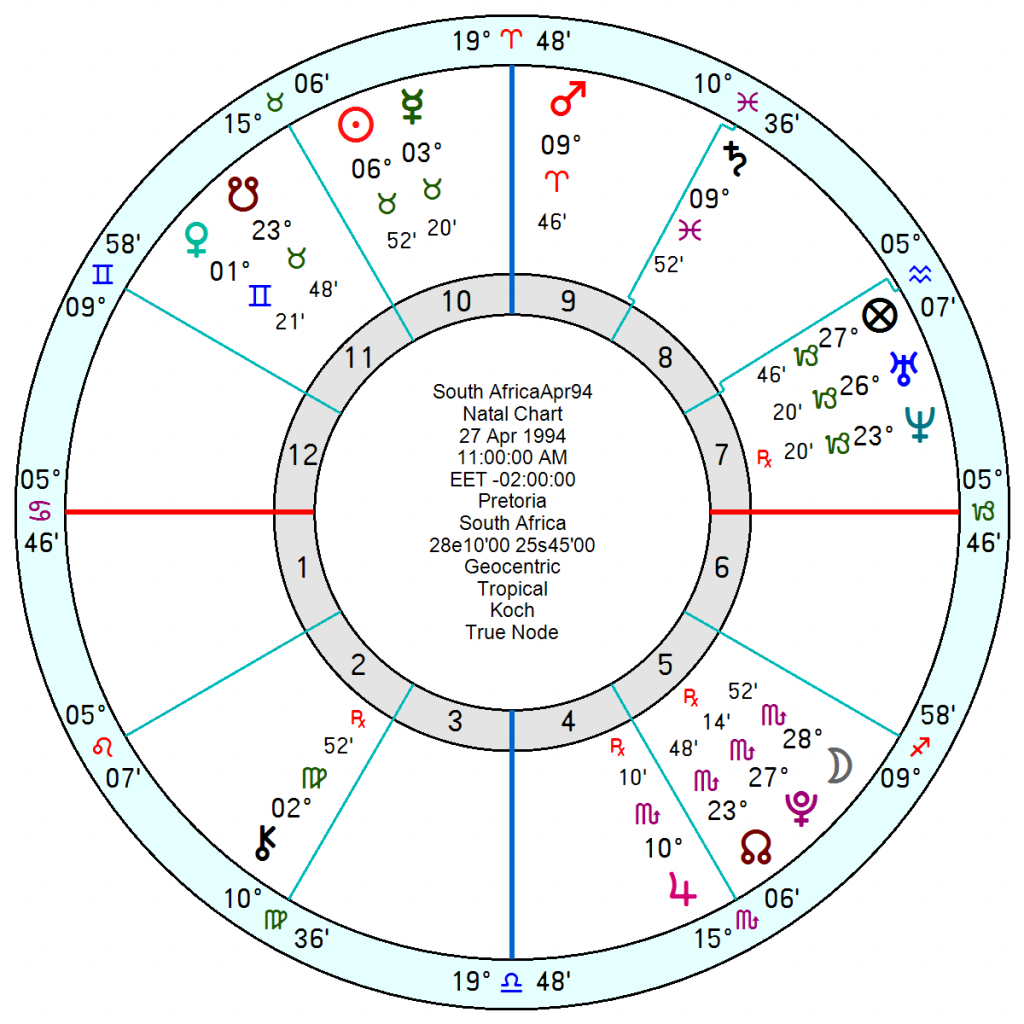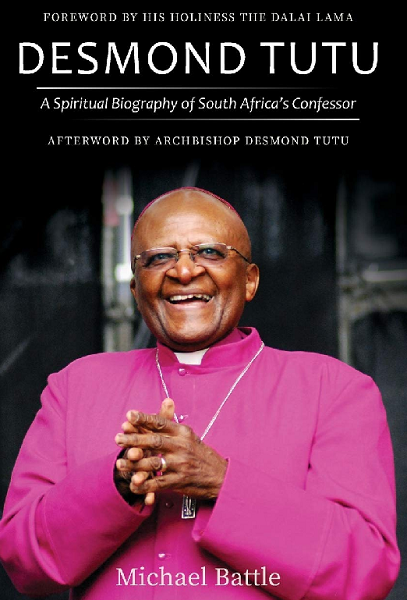 Archbishop Desmond Tutu, the Nobel Peace prize winner, has died aged 90. A contemporary of Nelson Mandela, he was was one of the driving forces behind the movement to end the policy of apartheid enforced by the white minority government against the black majority in South Africa from 1948 until 1991.
He was born on 7 October 1931 in Klerksdorp, no birth time, with a Methodist preacher father who had a drink problem. He had the notably tough, resourceful and innovative Saturn in Capricorn opposition Pluto square Uranus of the time opposing his Libra Sun and Venus, so he was custom-built to make a difference. His Jupiter in upbeat Leo (and Moon) squared an ultra-determined Mars in Scorpio and trined Uranus so he wouldn't be scared to take risks.
He always said his motives were religious and not political and he didn't believe in violent protest. After Mandela became South Africa's first black president in 1994, Tutu was appointed by him to a Truth and Reconciliation Commission set up to investigate crimes committed by both whites and blacks during the apartheid era. He was also credited with coining the term Rainbow Nation to describe the ethnic mix of post-apartheid South Africa, but in his latter years he expressed regret that the nation had not coalesced in the way in which he had dreamt.
He had a reforming and capable 5th Harmonic; a well-aspected 'seeking soul' 7H; and an encouraging leaving-a-legacy-for-history 17H.
When the new South Africa was born on 27 April 1994 11am in Pretoria, his rebellious Uranus fell on its Midheaven fittingly enough. His Mars was conjunct the South Africa Jupiter for a confident new beginning; though his Pluto opposition the SA Uranus Neptune in Capricorn might have given pause for concern as he grew increasingly concerned about the direction the country went in later years.