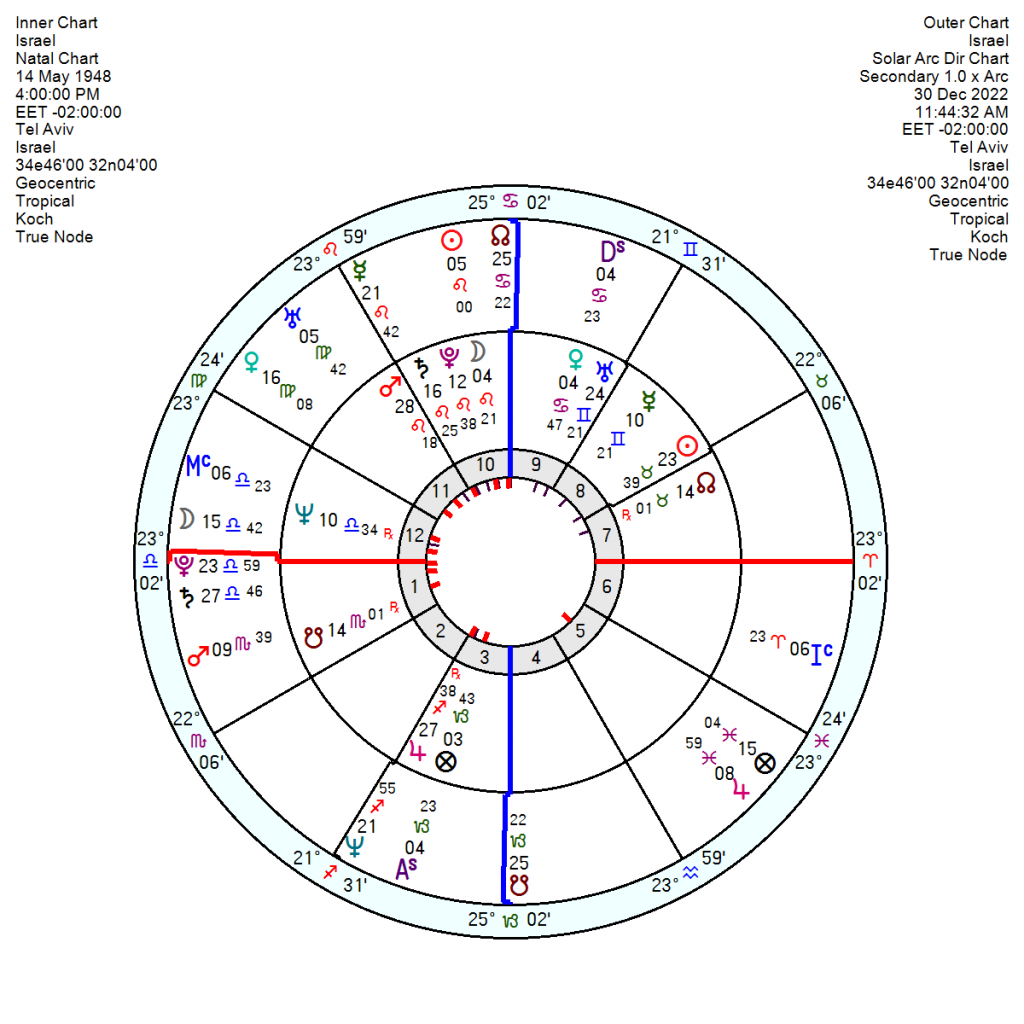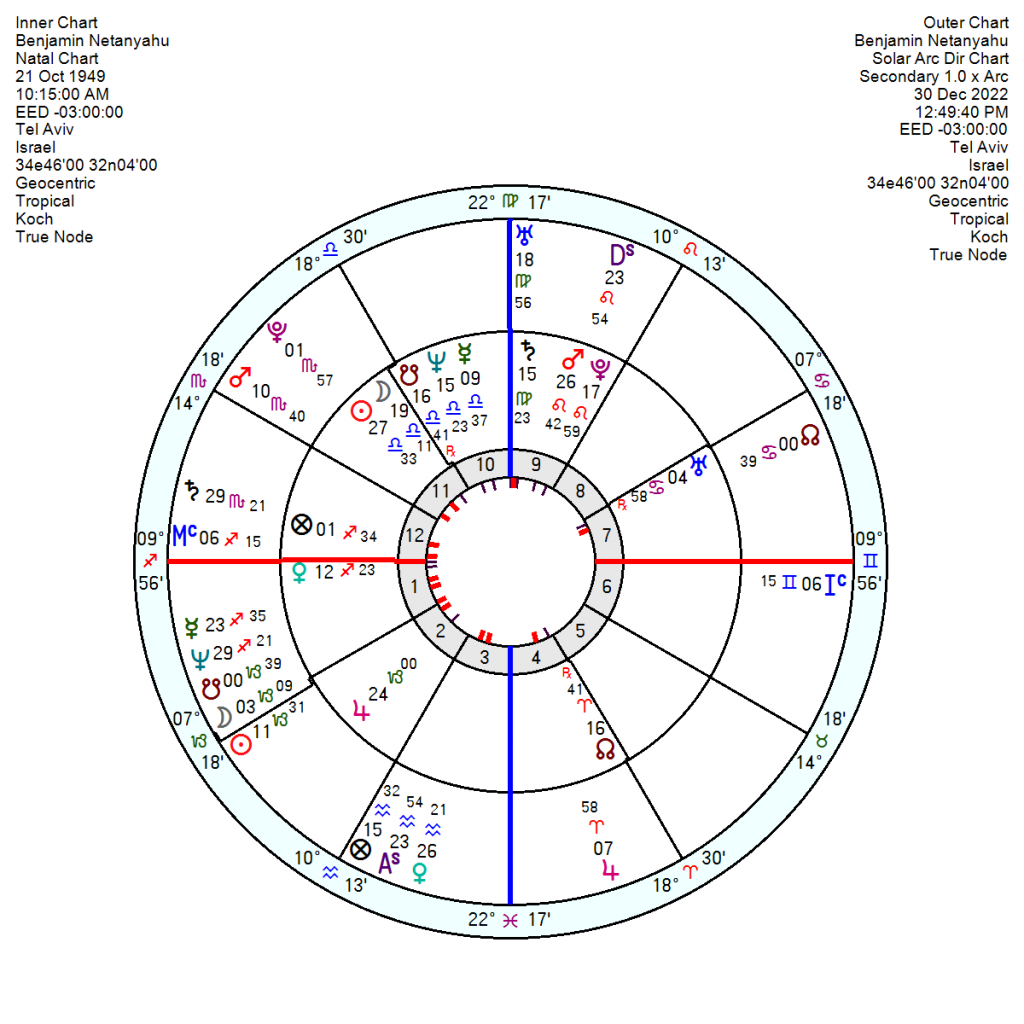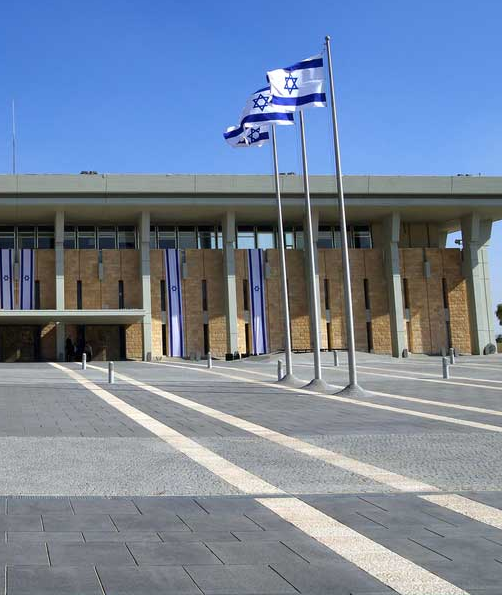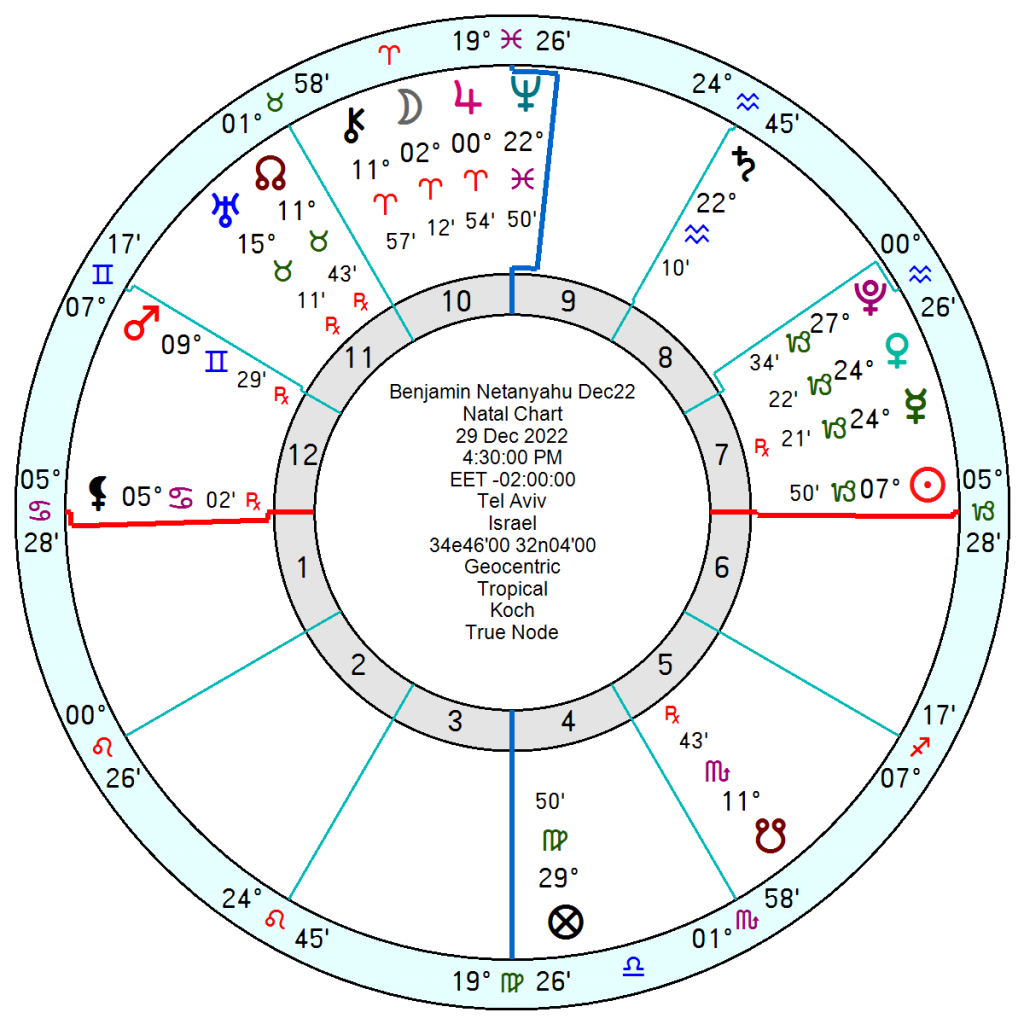 Israel facing a historic moment on its path with a Nodal Return and a liberating Uranus conjunction to its Taurus Sun has turned its face against progress and doubled down on the worst of the past.
Benjamin Netanyahu, still facing charges of bribery, fraud and breach of trust, was sworn in yesterday as prime minister, heading the most right-wing administration in the country's history, made up of Jewish ultranationalist and religious parties. He has promised to overhaul the judicial system, accelerate settlement construction in the occupied West Bank and highlight Jewish identity in public life. These and other plans have drawn unprecedented criticism from the defence establishment, business community, education system, LGBT+ rights groups, legal officials.
Religious Zionism leader Bezalel Smotrich, an ardent supporter of Jewish settlements, is set to be finance minister, with a second post in the defence ministry with sweeping administrative controls over the occupied West Bank.
Ben-Gvir, convicted of incitement to racism in 2007 and a former disciple of the anti-Arab ideologue rabbi Meir Kahane, will serve as national security minister with expanded powers over the Israeli police and responsibility for border police who operate in the West Bank. He has advocated that that soldiers receive blanket legal immunity from prosecution.
Avi Maoz, an extreme religious nationalist known for his anti-LGBT+ views, will serve as a deputy minister with some responsibilities over education curriculums in secular schools.
2022 has already seen Israeli forces kill more Palestinians in the West Bank than in any year since the United Nations began systematically recording fatalities in 2005, after the last major Palestinian uprising. The bloodshed has been blamed by Palestinian and Israeli rights groups and U.N. experts on Israel's excessive use of force and open-fire rules as well as rising assaults by settlers in the West Bank.
Israel's chart always did reflect an impossibly and obdurately stubborn country with an 8th house Taurus Sun square Mars in Leo and a 10th house war-like, unyielding Saturn, Pluto, Moon conjunction. To expect it to adapt to pressure, self-awareness or even shame was never a productive hope.
It was always heading into a turbulent phase now, keyed up by tr Saturn square the Israel Sun and opposition the Mars this January/February. But really blowing up into an explosively stormy patch with tr Uranus square the Saturn across mid March to early April and then conjunct the Sun from August 2023 onwards into 2024. The Israel violence-attracting Mars/Pluto and Mars/Saturn midpoints will be triggered across the middle to late this year (2023) as well. Then by 2025 tr Uranus will square the Israel Mars as well which will shake the country's pride and cause over reactions.
Netanyahu's relations with Joe Biden will be tense and bitter but relations with the USA are likely to be defused by there being too many battles to be fought elsewhere. Relations between Israel and Iran look more fraught over the next four years; and with Palestine/Gaza, when 2023 and 2024 will see a rapid deterioration in mood.
The First and Second Intifada of 1987 and 2000 both kicked off with brutal, destructive Mars Pluto aspects with a dash of Jupiterian expansiveness added in. The nearest this coming year has of similar note will be May 2023 when there is Mars in Leo opposition Pluto square Jupiter – which somewhere or other on the globe is causing to cause major problems.
Certainly with this Israeli government in place there is guaranteed, as the outgoing Defence Minister said, to be 'blood spilled.'
Benjamin Netanyahu, 21 October 1949 10.15 am Tel Aviv, will not have an easy ride ahead with his ruthless Pluto Mars in Leo being upended by tr Saturn opposition in February and then Uranus rattling up both planets which will shake even his nerve, extending into 2024. Tr Pluto is also squaring his Sun through 2023.
 ADD ON:
His government was sworn in around 4.30 pm on 29 December 2022. If the time is accurate it puts an impractical and indecisive Neptune on the Midheaven with a confident (overly so) and dependent 7th house Sun square Jupiter Moon in the 10th and trine Uranus. Plus the ratchety, impatient Uranus square Saturn of the moment.  
It's not particularly destructive as charts go though Pluto on the cusp of the 8th and Mars in the 12th might point to a fair amount of nefarious, behind-the-scenes dealings.