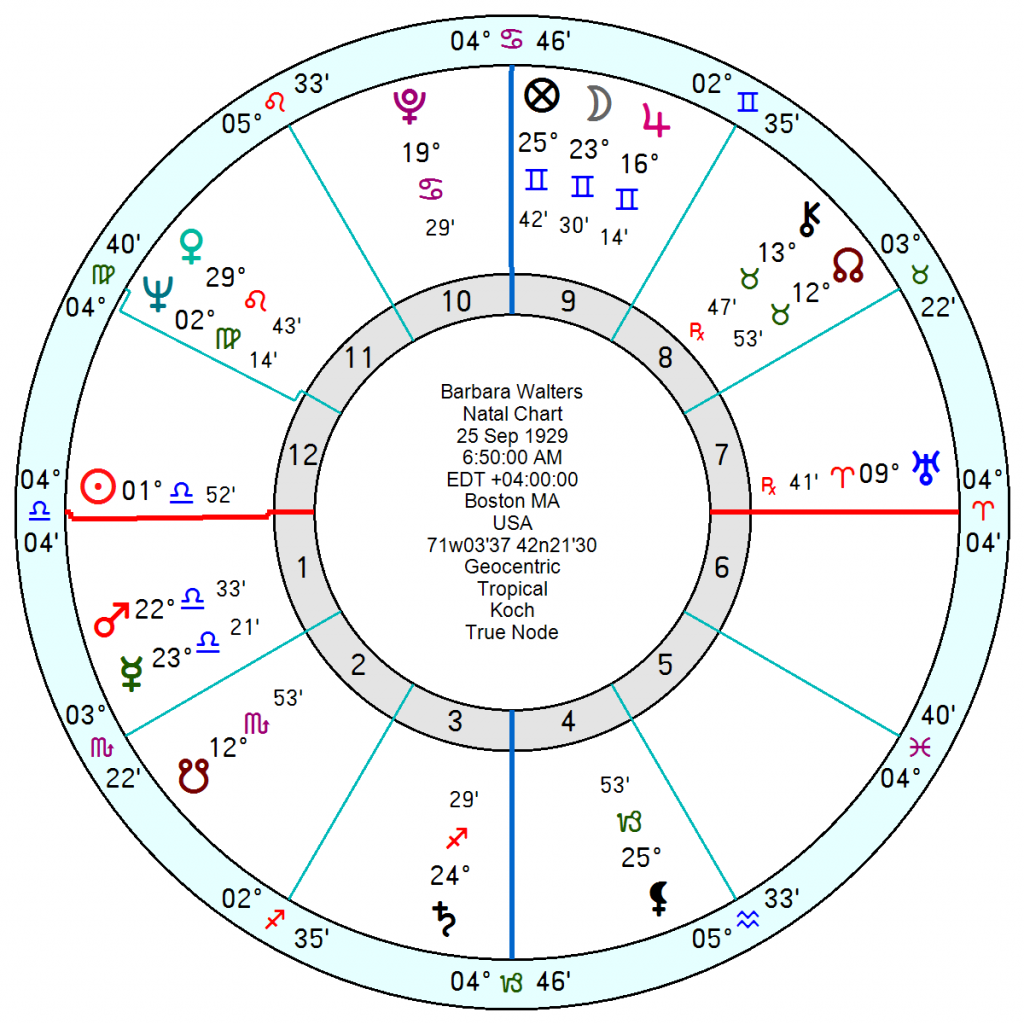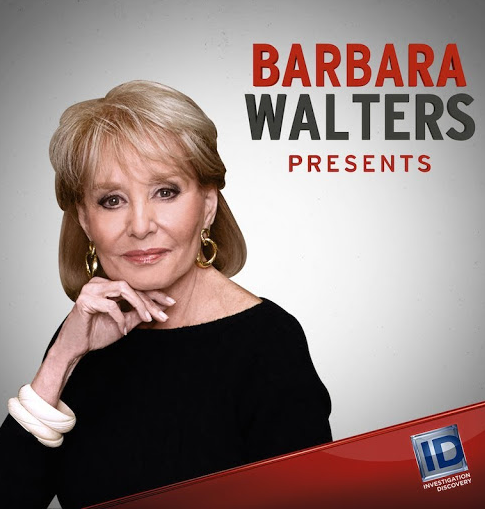 Barbara Walters, the pioneering US TV news presenter, has died aged 93 after a career spanning half a century. She survived a roller coaster childhood with a nightclub manager/showbusiness producer father whose fortunes fluctuated and he eventually went bankrupt. Her career in television started slowly and she worked her way up a male-dominated milieu to become the first US female network news anchor in 1976; and retired from a 52-year career in 2014 with a last appearance on her daytime show, The View. Over her career she interviewed world leaders including UK Prime Minister Margaret Thatcher, Russian President Vladimir Putin, Cuban President Fidel Castro as well Egyptian President Anwar Sadat and Israeli Prime Minister Menachem Begin.
She was born 25 September 1929 6.50am Boston, Massachusetts, with a charming and cool Libra Sun on her Ascendant which was opposition a 7th house Uranus and square a knowledgeable Saturn in Sagittarius in the communication 3rd. Uranus rules television so that fits and is also a pointer to her less successful attempts at marriage.  She had an influential and controlling Pluto in her career 10th in a do-or-die-determined square to Mars Mercury in Libra in her 1st house, making her well-equipped to talk seriously with powerful people. She had a confident Jupiter Moon in Gemini in the communication 9th so extended her interests onto the international scene and was well-designed to cope with a constantly changing agenda.
  Her marriages were short-lived with the third one becoming the fourth after a divorce and remarriage but that didn't stick either.